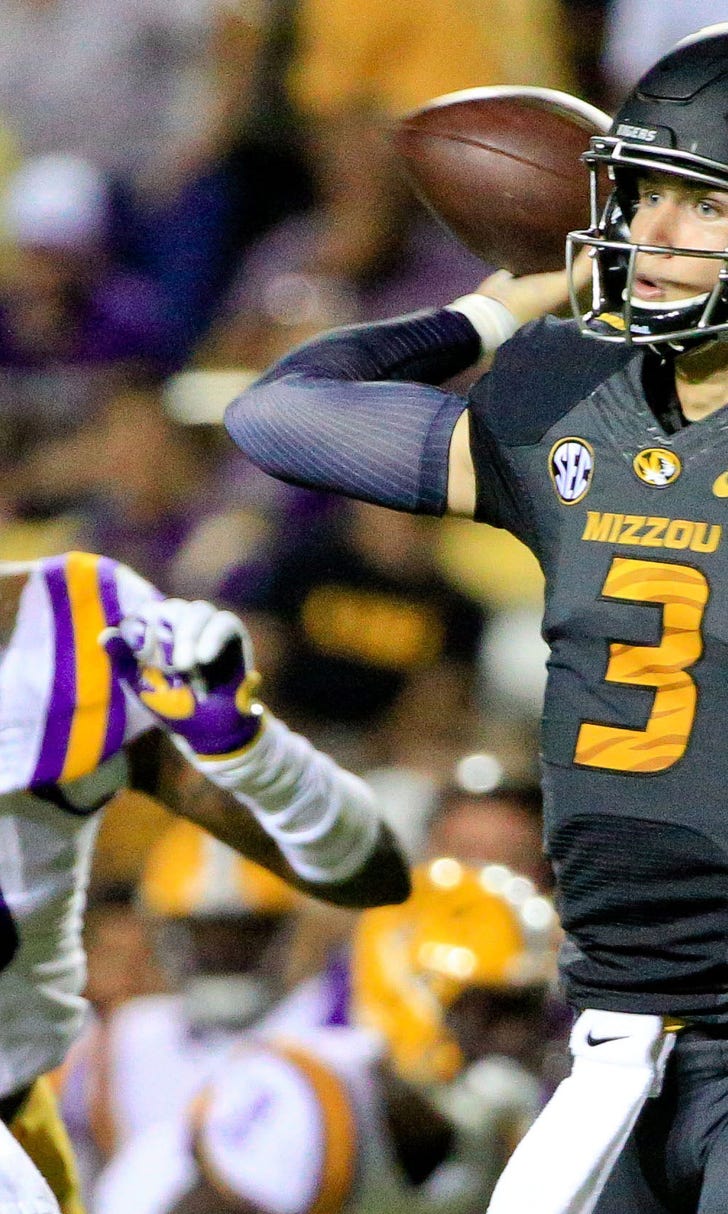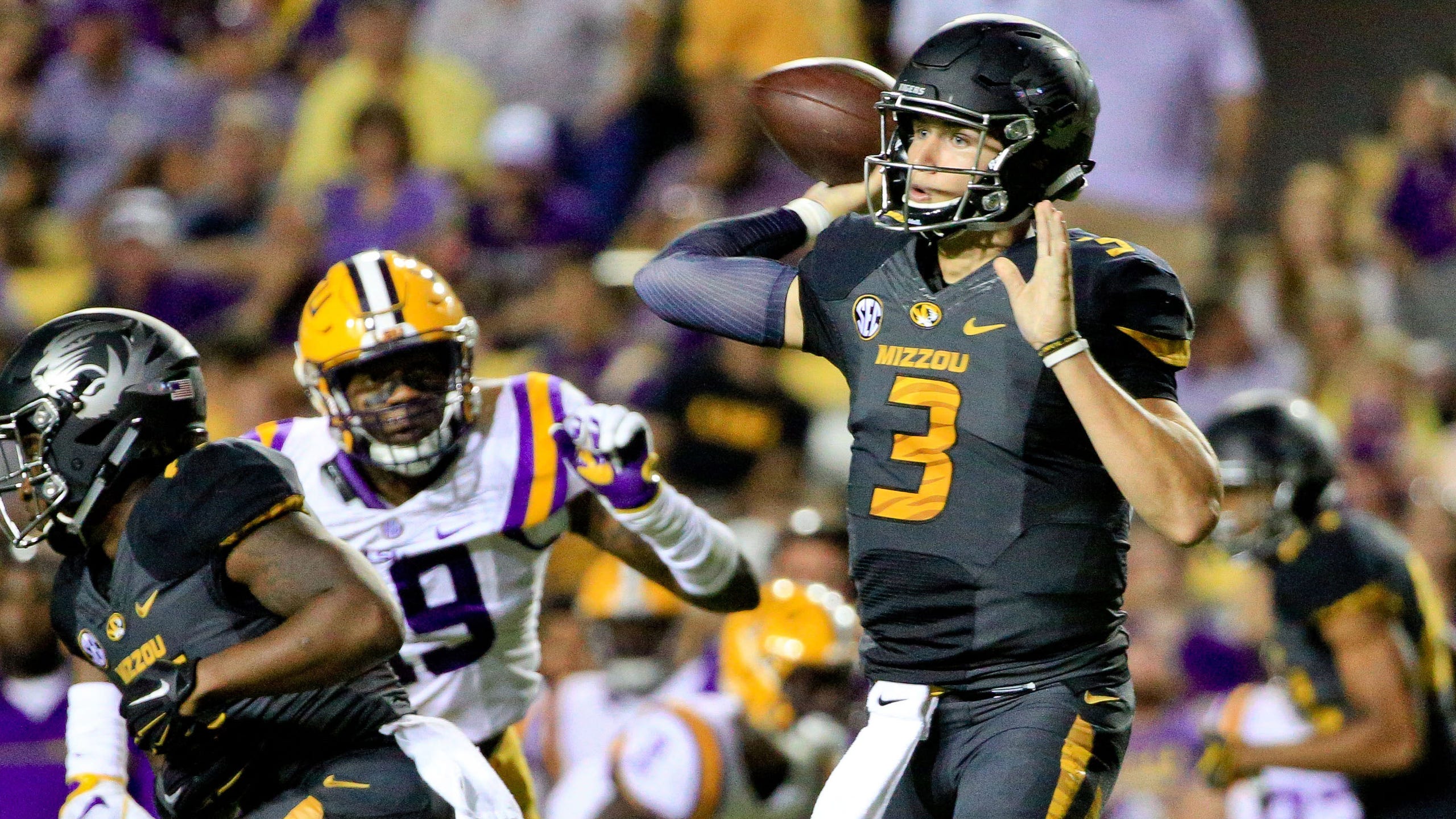 Mizzou's offense faces tough test against No. 18 Florida
BY foxsports • October 11, 2016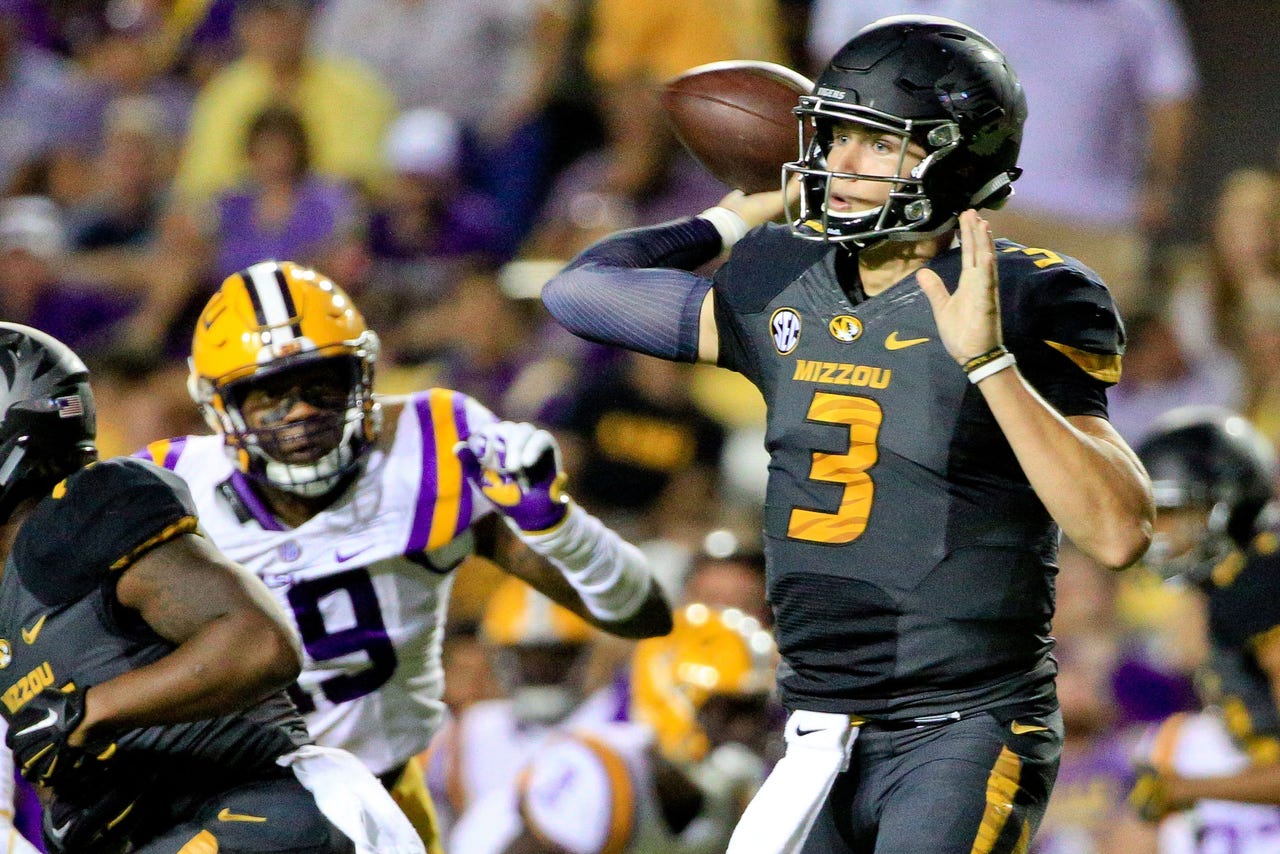 It was an unexpected bye week for No. 18 Florida, but there's a new Tiger in town Saturday when Missouri visits the Gators in a Southeastern Conference matchup in Gainesville, Fla.
Because of the threat of Hurricane Matthew, Florida postponed last Saturday's matchup against LSU.
The decision created controversy throughout the SEC. Some believed Florida could have relocated the game to Baton Rouge, Louisiana, or a neutral site. But the delay in making the decision to postpone the game created too many logistical problems for travel arrangements to be made, according to Gators athletic director Jeremy Foley.
The Gators (4-1, 2-1 SEC) take on the Tigers (2-3, 0-2 SEC) at 4 p.m. ET Saturday (SEC Network) at Ben Hill Griffin Stadium at Steve Spurrier-Florida Field.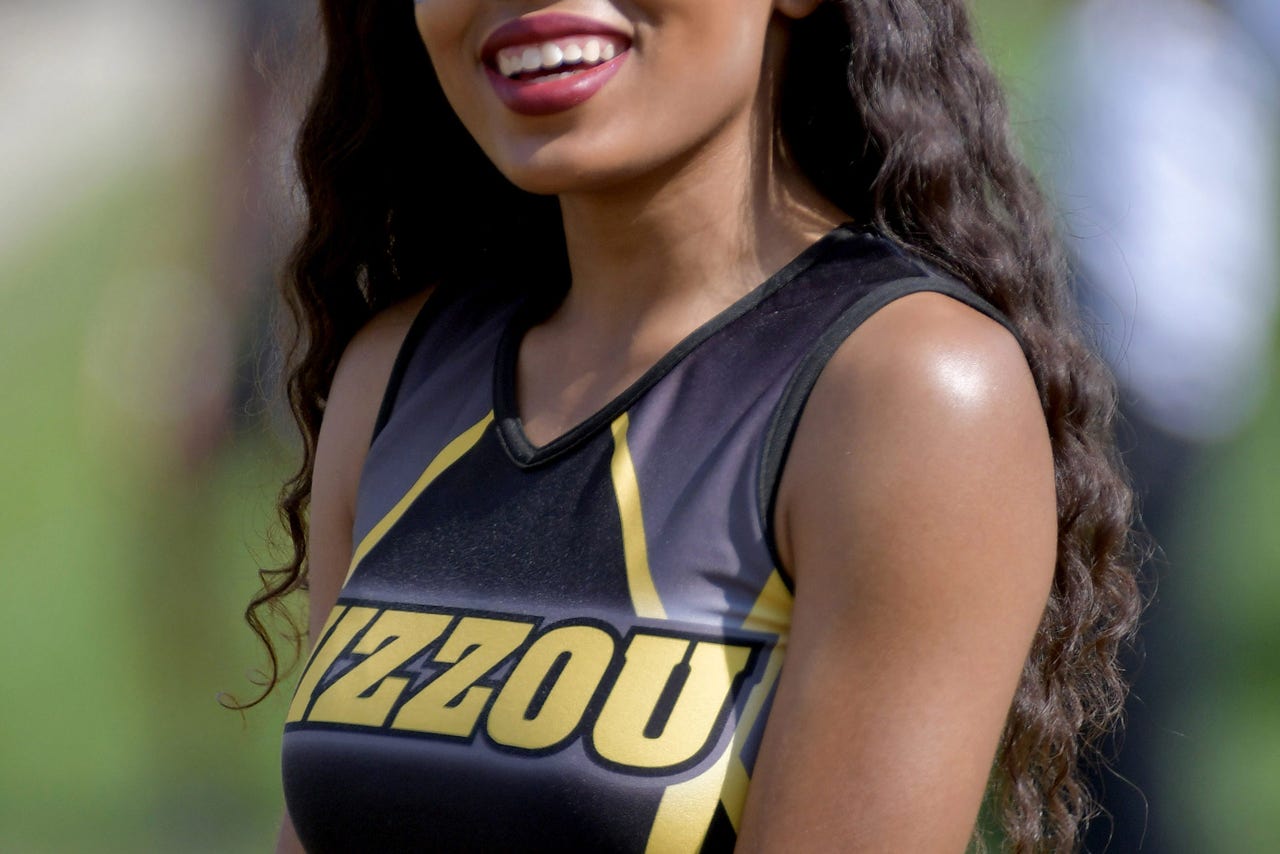 View from the sidelines: College football cheerleaders 2016.
The unexpected week off gave Florida's banged up defensive line a chance to heal and gave starting quarterback Luke Del Rio more time to recuperate from an injured knee. McElwain said Del Rio would have played against LSU and will start against Missouri.
"As far as that postponed game, it's in the hands of the SEC and we want to play it," Florida coach Jim McElwain said. "And yet, our focus has to turn to homecoming week and Missouri."
Del Rio hasn't played since being injured on a late hit in the win over North Texas in the third game of the season. He has completed 62 of his 101 pass attempts for 762 yards and six touchdowns against two interceptions this season.
Like Florida, Missouri is coming off a bye week. McElwain said he's concerned about Missouri's big play ability, noting the Tigers have already posted twice as many explosive and they did all of last season. Missouri quarterback Drew Lock has passed for 1,675 yards this season with 14 touchdowns and four interceptions.
"Lock is doing a heckuva job with that," McElwain said. "He's got a strong arm."
His No. 1 target, wide receiver J'Mon Moore has 27 receptions for 450 yards. He has six touchdown catches in five games, which leads the SEC and is tied for ninth in FBS statistics.
Despite those numbers, the Tigers have problems of their own on offense.
They rushed for only 77 yards and passed for 188 in their 42-7 loss at LSU in their last outing on Oct. 1.
They now will take on one what is statistically the best defense in the SEC. The Gators have held their first five opponents to an average of just over 230 yards a game, which ranks No. 2 in FBS statistically nationally behind only Michigan.
On the other hand, a big offensive show has not necessarily been a big factor for the Tigers on their trips to Gainesville.
Two years ago the Tigers had only 119 yards on 49 plays and won the game 42-13. The previous visit in 2012 Florida had only 276 yards in total offense and won 14-7 with 14 unanswered points in the second half.
Despite having the task of going to one of the tougher places to play in the SEC, the open date looks to have come at a good time for the Tigers.
They could get key players back including cornerback Logan Cheadle and linebackers Terez Hall and Donovan Newsom.
Wide receiver Jonathan Johnson, who has 11 catches for 201 yards -- 18.3-yards-per-catch average -- also looks to be over an ankle problem.
"The guys have a bounce in their step," first-year coach Barry Odom said of Mizzou.
---
---