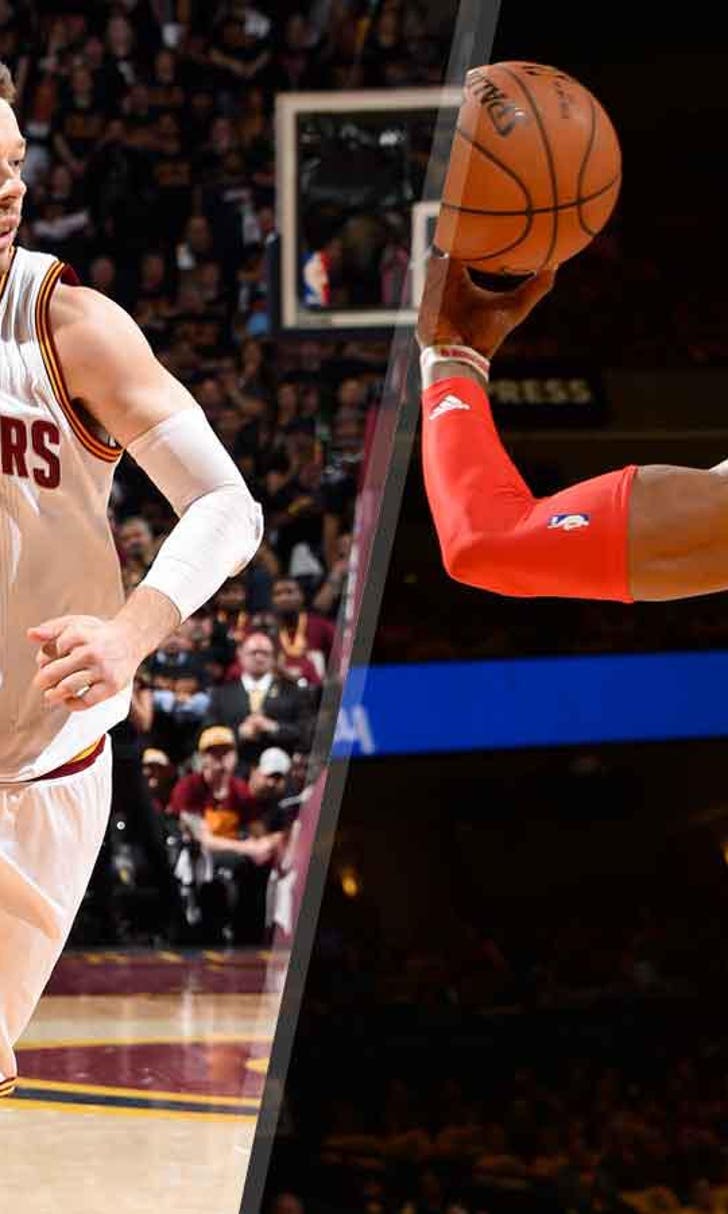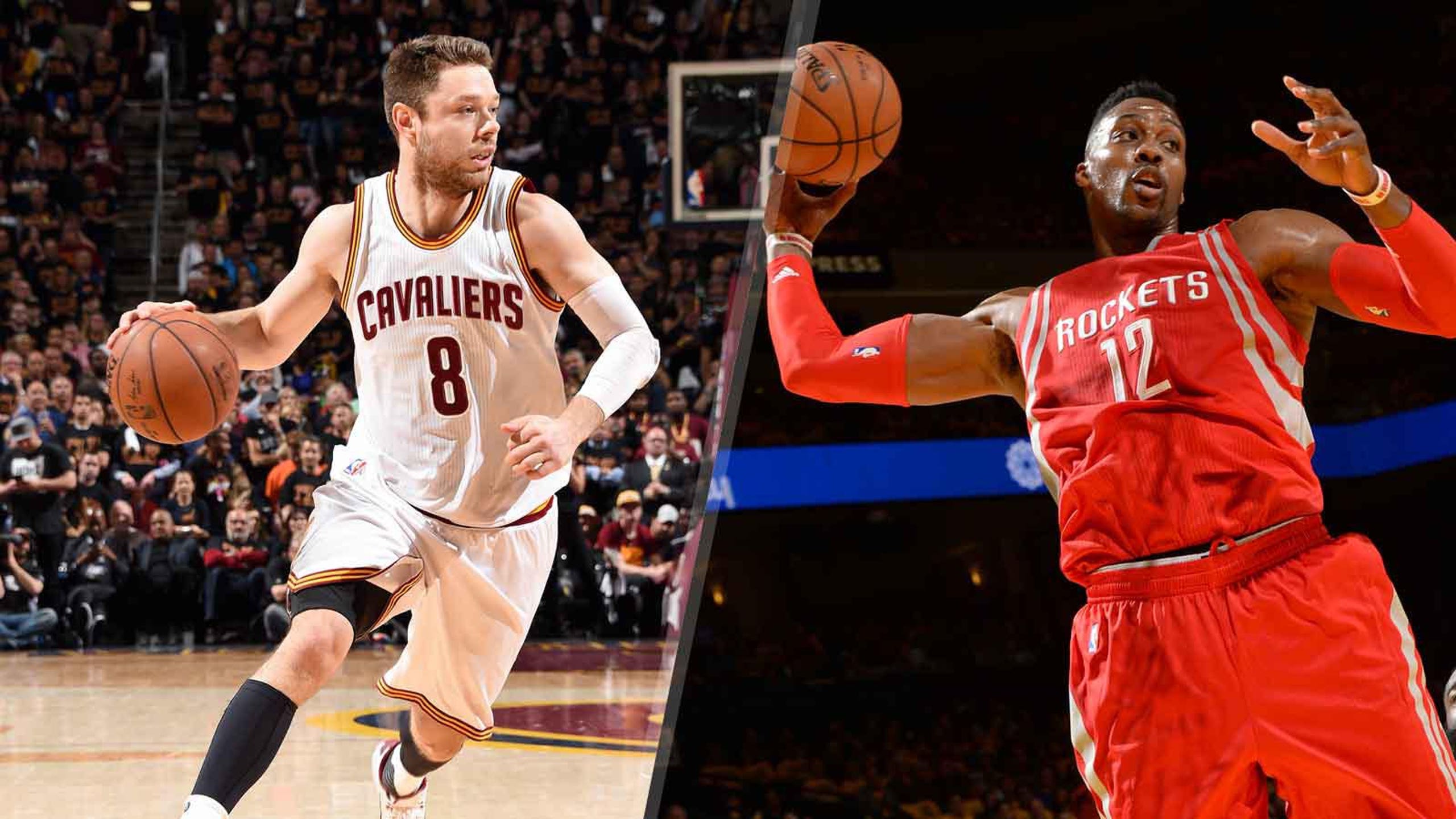 Milwaukee Bucks 2016 free agency primer
BY foxsports • June 30, 2016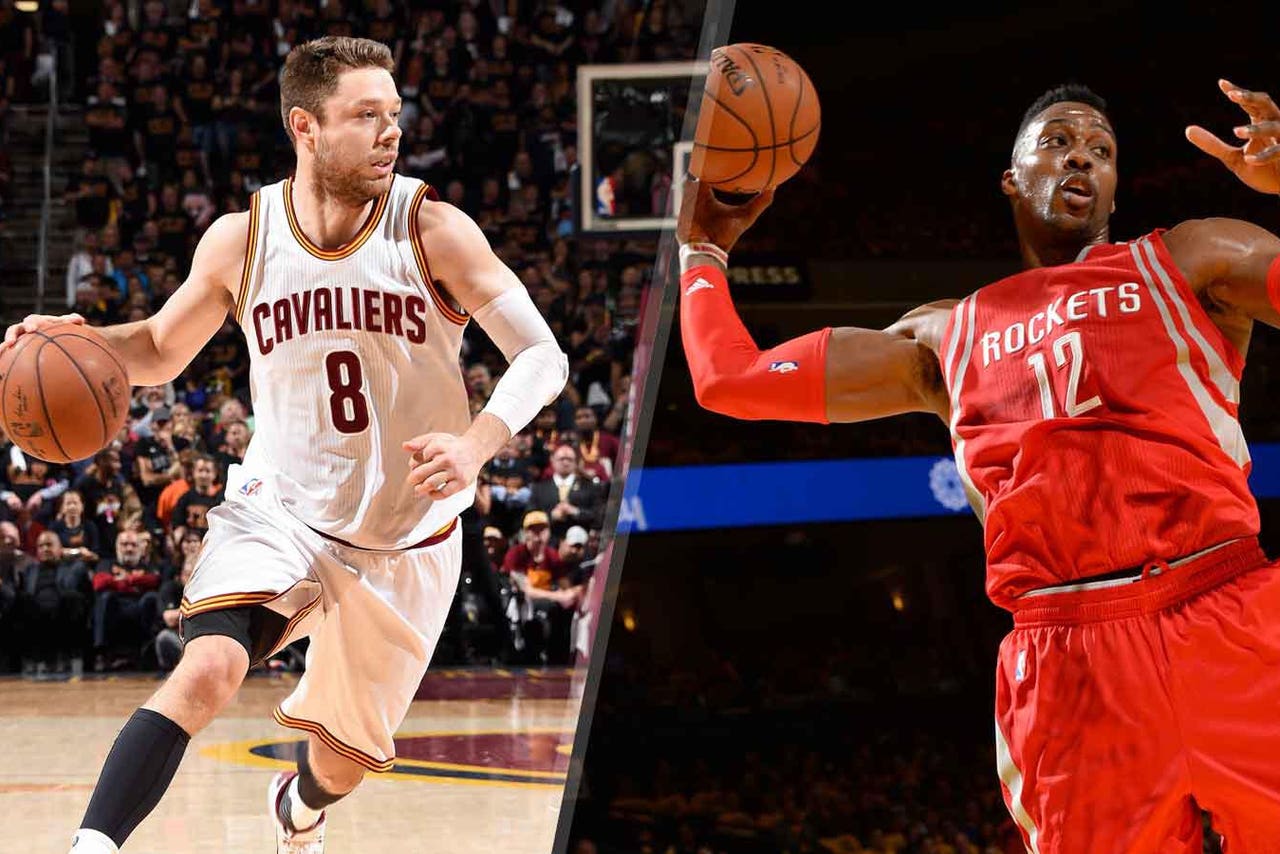 On Thursday at 11:01 p.m. CT, NBA teams can start negotiating with free agents. They can't actually sign free agents until July 7, however. Nevertheless, July 1 basically starts the free-agent season.
Kevin Durant is the big name out on the market, and while he won't be coming to Milwaukee (sorry to burst that bubble), there are moves the Bucks could make this season, especially with the salary cap rising and pretty much every team having money to send.
With that in mind, here's a quick look at free agency and how it pertains to the Bucks:
Salary cap space
The salary cap is expected to jump from $70 million to $94 million with the luxury tax threshold at $113 million. Basketball Insiders estimated the Bucks could have up to $28.4 million in cap space while Spotrac has Milwaukee's max cap space at around $32.4 million (note: this would be if they renounced all their free agents, i.e. cap holds, and exceptions, the latter of which includes the mid-level exception, bi-annual exception and trade exceptions). The reported waiving of both Damien Inglis and Johnny O'Bryant would, according to The Cauldron's Nate Duncan, provide the team with around $800,000 more of cap room.
Own free agents
-- G Jerryd Bayless, unrestricted ($3.9 million qualifying offer)
-- G O.J Mayo, unrestricted ($12 million qualifying offer)
-- F Steve Novak, unrestricted
-- C Miles Plumlee, restricted ($3.1 million qualifying offer)
-- G Grievis Vasquez, unrestricted ($9.9 million qualifying offer)
The Bucks reportedly extended a qualifying offer to Plumlee, meaning they have the right to match any offer made to him by another NBA team. Plumlee filled in well at center for an injured John Henson and continued to get quality minutes even after Henson returned. He's a high energy player who can provide some offense and didn't complain when he wasn't getting off the bench, so little surprise Milwaukee wants to keep him.
As for the others, it will be interesting to see who -- if any -- come back. Mayo carries a high price tag and last season -- appeared in only 41 games, averaging 7.8 points. Bayless is a solid backup, but there could be several teams interested in him, he is coming off an injury and the Bucks might look for help elsewhere (see below). The move of Giannis Antetokounmpo to point guard and the drafting of Brogdon likely will signal the end of Vasquez, who turns 30 next year and is coming off an injury plagued and unproductive season. Also, advanced stats don't show him to be a solid defender, and the Bucks need to have a better defense in 2016-17.  Neither Mayo nor Vasquez is expected to be re-signed.
Novak is from the area (Brown Deer) and went to Marquette. His homecoming was a feel-good story which unfortunately didn't last long as he was injured shortly after arriving in Milwaukee and lost for the season. Novak seemingly wants to return -- he went to Bucks draft events -- and would be a cheap signing.
Possible free-agent targets
Kent Bazemore
It took a few years for the 6-foot-5 Bazemore to establish himself, but he did just that with Atlanta, his third NBA team in four seasons, this past year -- and good timing for him as he enters free agency. Bazemore, who can play small forward or shooting guard, averaged 11.6 points and 5.1 rebounds per game in 2015-16 for the Hawks, while attempting 305 3-pointers, of which he made 35.7 percent. Advanced stats also show Bazemore as being a capable defender the past two seasons in Atlanta. He could slide into the spot once filled by O.J. Mayo, but, as with many free agents, there is expected to be a lot of interest in Bazemore on the open market.
Matthew Dellavedova
The Bucks are reportedly very interested in Cleveland's backup point guard, who was a fan favorite in his three years with the Cavaliers. He's expected to draw a hefty salary in free agency -- likely between $8 million-$10 million, making it tough for Cleveland to bring him back. Last season with the Cavs, "Delly" averaged 7.5 points and 4.4 assists per game while playing an average of 24.6 minutes per contest. He attempted 239 3-pointers, which was more than anyone on the Bucks other than Khris Middleton. The native of Australia turns 26 in September.
Dwight Howard
Milwaukee was reportedly interested in Howard at the trade deadline, but were worried he'd opt out of his contract, which he did with the Rockets, in order to become a free agent. Since Howard stood to make $23 million, it is expected he could command a lot of money on the open market. Howard, the No 1 overall pick in the 2004 draft, certainly isn't the player he once was and he has his flaws (see: free-throw shooting), but he is still a good defender and rim-protector -- something the Bucks need -- not to mention a high-percentage shooter (a career-high 62.0 field-goal percentage last season), thanks in part to taking the majority of his shots from within 3 feet of the basket. Howard has averaged a double-double every year of his career (13.7 ppg, 11.8 rpg in 2015-16). His lowest rebounds per game was 10.0 back in his rookie season. The question will be how much do the Bucks want to pay and who else will be bidding (high) for his services?
E'twaun Moore
Moore was a valuable backup guard for Chicago last two season, a role he also had in Orlando from 2012-14. The Bulls appear keen on bringing back the 6-4 guard, who averaged 7.5 points per game in 2015-16.  Moore has never averaged more than 7.8 points per game (2012-13 with the Magic) and he should be a cheaper option than most other guards out there, but with everyone flush with cap room, who knows how high any bidding war might get, even for the lesser free agents.
Joakim Noah
If the Bucks want to add to their defense and bring in a solid rim protector, they'd be hard to do better than Noah whose game seems to fit in with Jason Kidd's style. He's not a big offensive threat and is coming off a season in which he only played 29 games due to injury. However, there figures to be competition for his services, namely from Minnesota (where his former coach Tom Thibodeau now resides), New York (good friend Derrick Rose was traded to the Knicks) and Washington (Wizards want to make splashed in free agency). And, in fact, early reports are Noah is headed to the Big Apple.
Forwards with length
Above we gave guards and centers as possible Bucks targets, but the team will need forwards as well, with the absence of Inglis and O'Bryant. Defense figures to be a key as Milwaukee looks to shape its 2016-17 roster. Best bet is to look for players with large wingspans. And if they can hit an outside jumper, even better.
Dave Heller is the author of the upcoming book Ken Williams: A Slugger in Ruth's Shadow as well as Facing Ted Williams Players From the Golden Age of Baseball Recall the Greatest Hitter Who Ever Lived and As Good As It Got: The 1944 St. Louis Browns
---
---