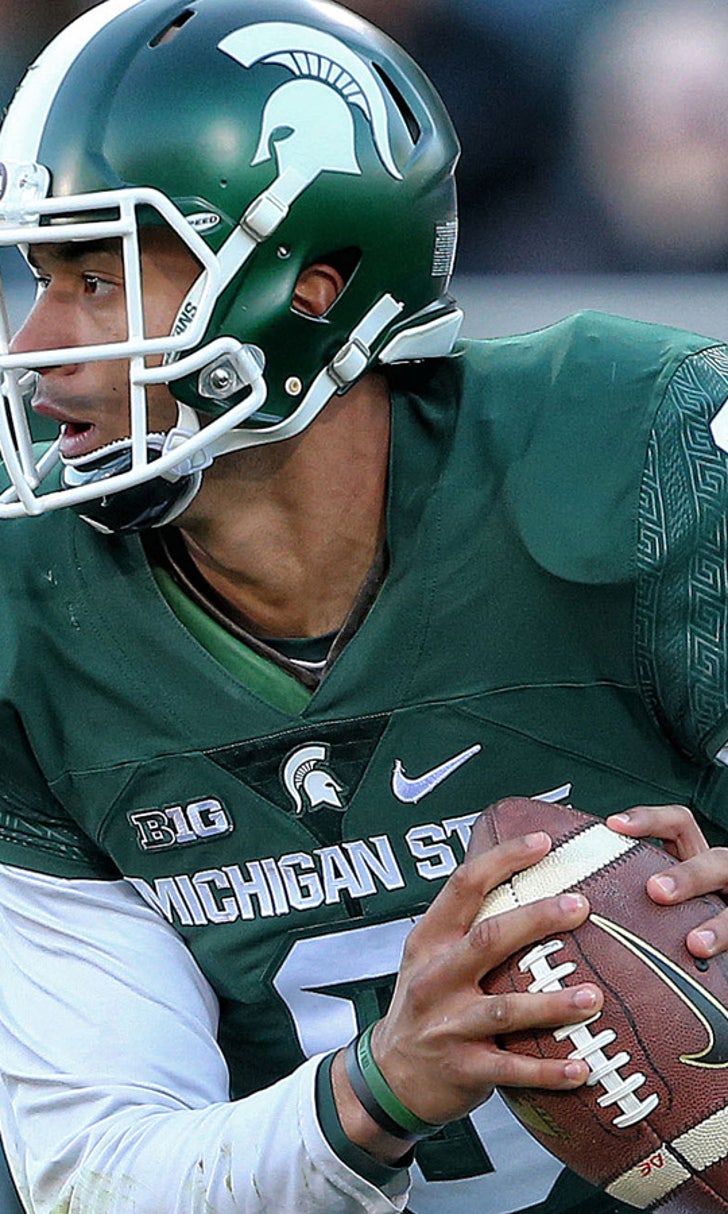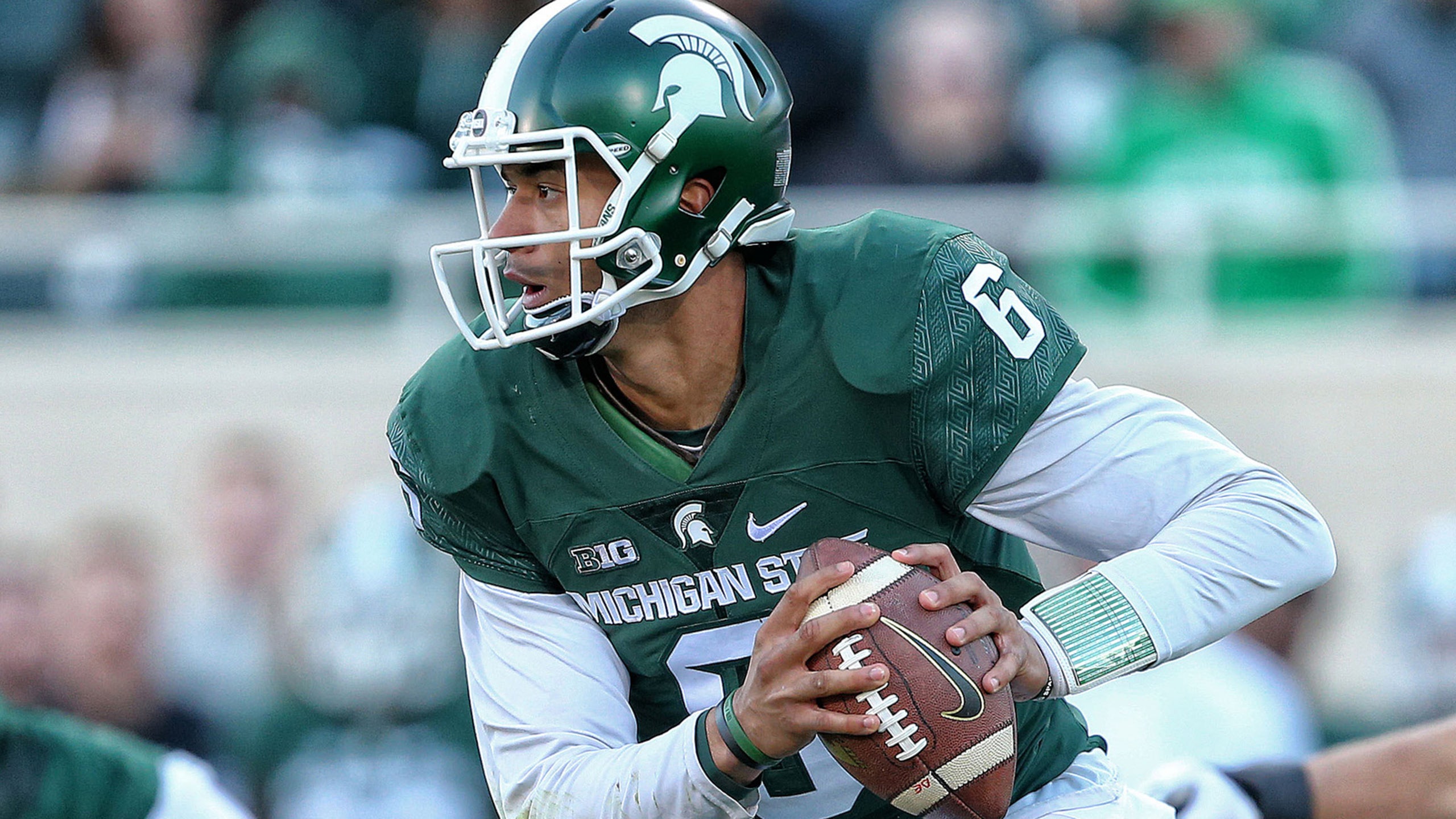 Michigan State lists three QBs atop depth chart
BY foxsports • October 11, 2016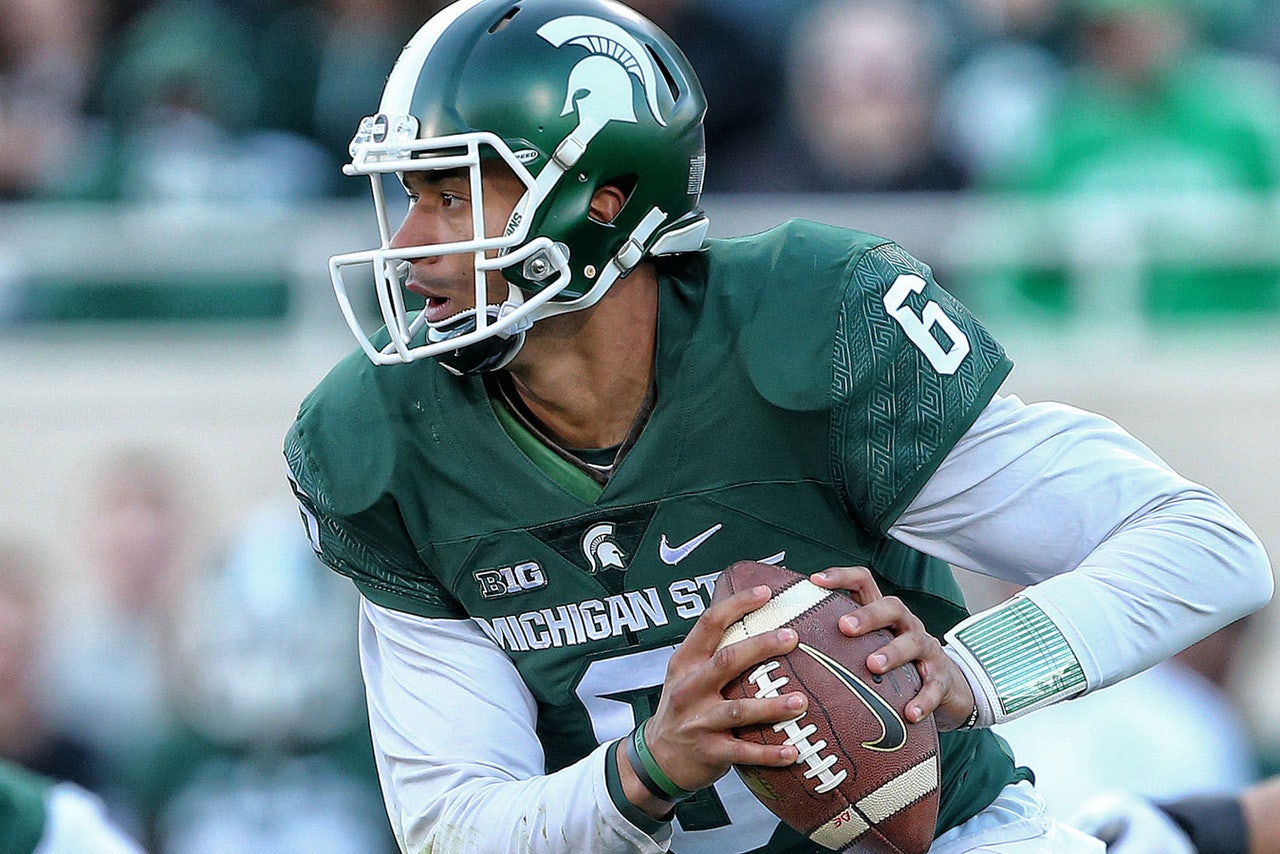 EAST LANSING, Mich. (AP) -- Tyler O'Connor's stint as Michigan State's starting quarterback may be ending.
At the very least, his hold on the job looks awfully tenuous.
The Spartans listed O'Connor, Damion Terry and Brian Lewerke together atop the depth chart for this weekend's game against Northwestern. O'Connor has been the starter all season, but he was replaced by Terry late in last week's loss to Brigham Young .
Michigan State (2-3) has lost three in a row for the first time since 2009, a jarring stretch for a program that's won two of the last three Big Ten titles.
"We don't want to have a quarterback controversy, but we need to have more production," coach Mark Dantonio said Tuesday. "That's what led to this. Need to throw the ball down the field more effectively. That's play calling and that's execution and route running, things of that nature."
Dantonio said O'Connor, Terry and Lewerke would be off limits to reporters this week while preparing for the next game. Dantonio didn't go into too much detail about any specific discussions the coaching staff has had about the quarterback situation.
He left open the possibility that more than one quarterback could play Saturday.
"There's nothing to say that one guy will quarterback the entire day, there's nothing to say that that person won't," Dantonio said. "We'll make that decision based on what we see this week. There's a case to be made for every way to go."
O'Connor was named the starter before the season after spending three years backing up Connor Cook . He's averaging 195 yards passing a game, good for only ninth in the Big Ten. Dantonio has made it clear he didn't think the fifth-year senior played all that badly against BYU, but the offense has been sputtering.
Terry, a junior, has never been Michigan State's No. 1 quarterback, but he's played sporadically, often entering games briefly for a change of pace with his running ability. Lewerke, a redshirt freshman, has attempted four passes this season.
"Brian Lewerke is a young guy with a lot of talent, but he may not quite have the experience that the other guys do," Dantonio said. "But I think to exclude him from this right now would be wrong."
Tight end Josiah Price said the quarterbacks were rotating in practice Tuesday, and he said he has confidence in whomever plays this weekend. O'Connor waited patiently behind Cook, and this season was supposed to be his big chance to lead one of the top teams in the Big Ten -- but now the Spartans are under pressure to turn things around quickly.
"It's tough to lose three games at Michigan State. Our expectations are high, and a lot of people weren't expecting this, and it's not easy. We weren't expecting it either," Price said. "It's tough for everyone. I do think it's especially tough for Tyler and Coach D. The people in power get blamed the most."
Dantonio indicated that the quarterback competition this week could be part of a larger re-evaluation that the Spartans could certainly use.
"We'll see how it all shakes out," Dantonio said. "What we'll do at the end of all this is we'll be able to sit there and say, `Whoever we put out there on the field, we've reassessed, we self-scouted ourselves, said this is this guy's fault, this is this guy's fault.' I'm not talking about the quarterback, I'm talking about other people. We'll look at all the different aspects of it and try to make the best decision we can."
---
---