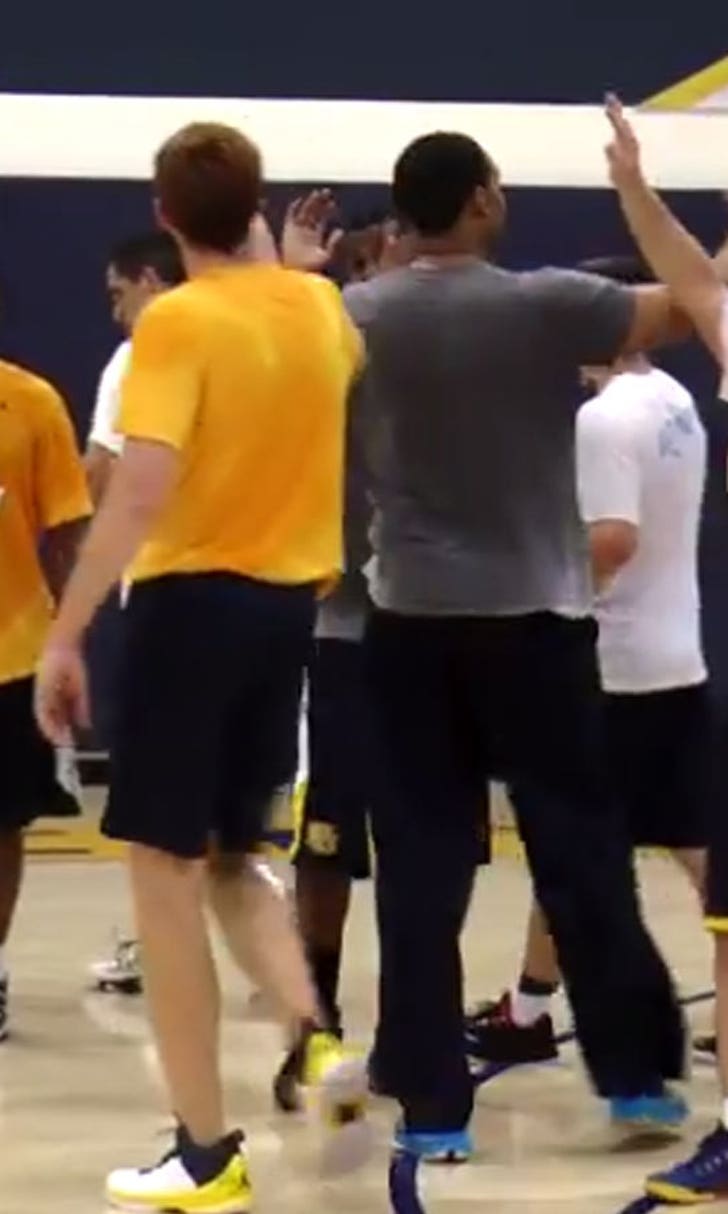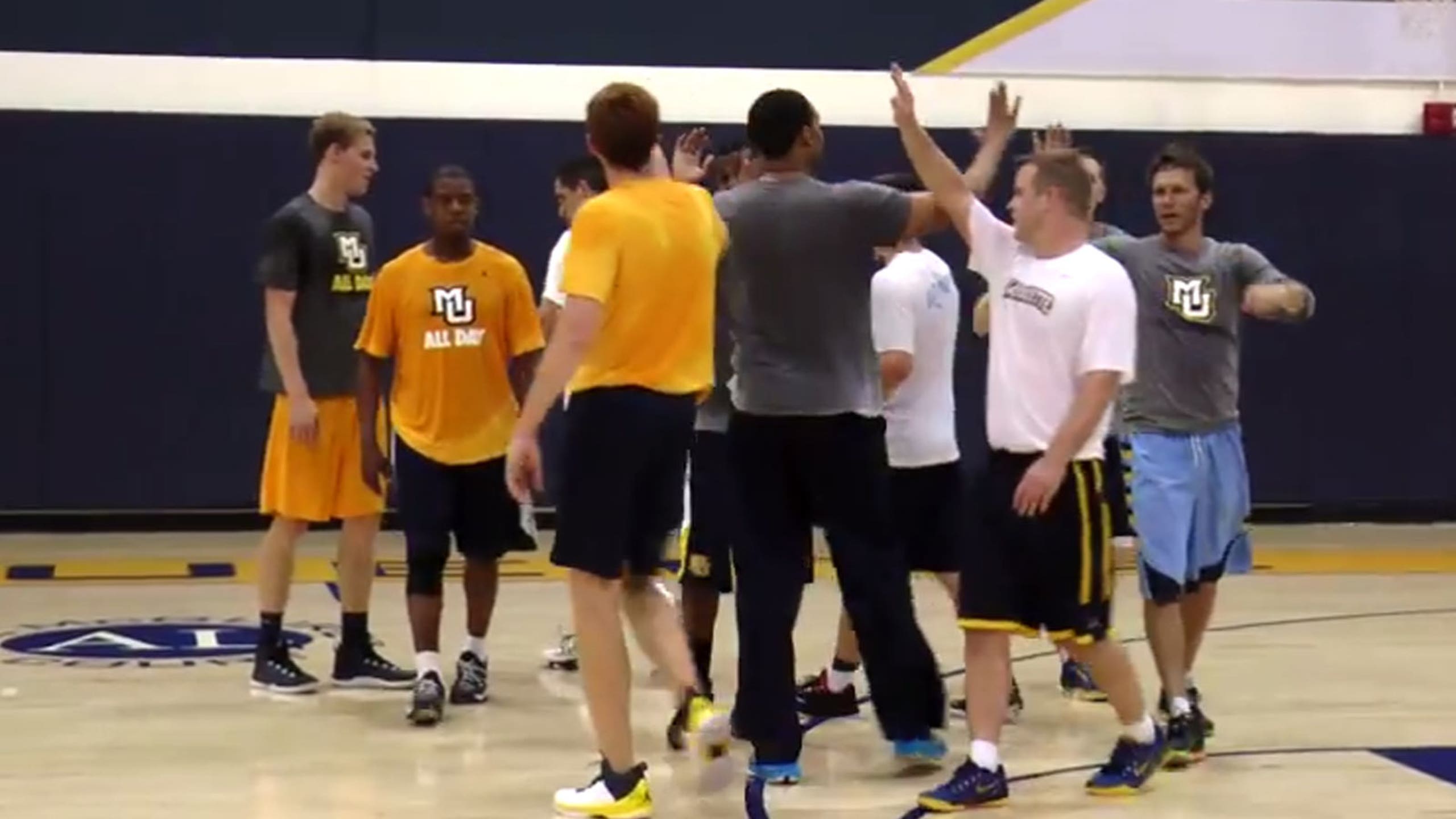 Marquette coaches not just weekend warriors
BY foxsports • July 29, 2015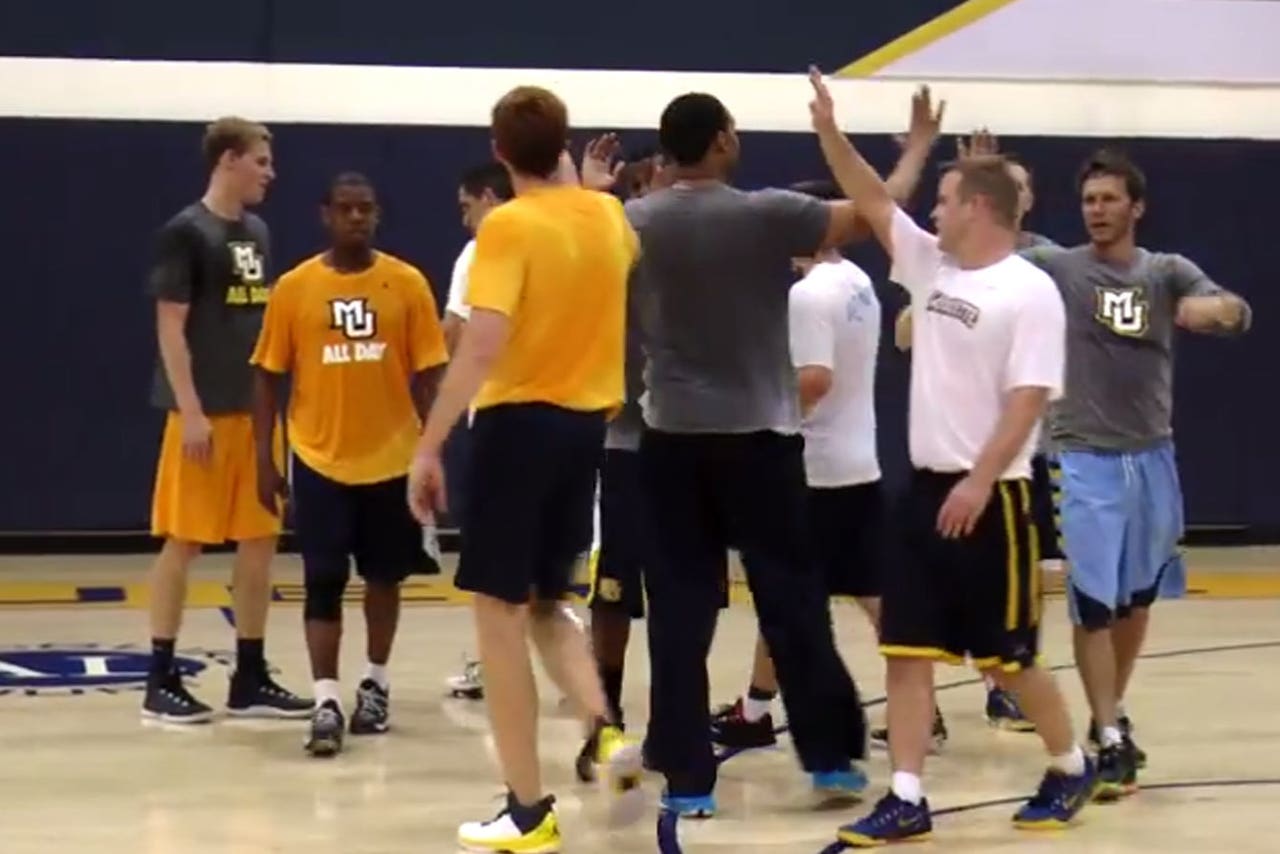 The Marquette men's basketball coaches already have their game faces on, even though the 2015-16 campaign won't officially tip off for more than three months.
You know that guy at the 'Y' that takes pickup games just a bit too seriously? It appears Golden Eagles head coach Steve Wojciechowski has seven of them on his staff, judging by a recent video posted on GoMarquette.com, which shows the "noon ball" games Marquette's staff has been playing recently.
"Because you have eight guys who played Division I basketball, it's gotten out of control, to be honest with you," said assistant Chris Carrawell, a former Duke Blue Devil from 1996-2000, in reference to the coaches' recent contests.
"Instead of getting a nice little 45-minute workout, you get a battle," Carrawell added, light-heartedly.
Wojciechowski's staff plays to 100, with no takeouts after made baskets. Win-loss records have been kept, and, apparently, Wojciechowski and director of player personnel Travis Diener are the Michael Jordan and Scottie Pippen of this crew.
"I know I have a really good winning percentage," Diener said, in a not-so-subtle humble brag. "They're trying to compare Wojo and I to the Bulls in the early '90s. We were probably, you know, 72-10 or something like that."
Several assistants are still quality shooters, like Brett Nelson, a former 3-point marksman for the Florida Gators from 1999-03. Yet, Wojciechowski, the 38-year-old former scrappy Duke guard, is one of the few current Marquette coaches who looks like he can still leap over a phonebook.
The games appear silly at times, intense at others. But, if the video below is any indication, the games are also an entertaining form of team building for Wojciechowski's staff.
"It's so unique, because we have so many guys that played at this level, and still are pretty young," Diener, 33, noted. "I think it'd be hard for most staffs to get all eight coaches on the court."
"The noon-ball staff here at Marquette University," said Carrawell, pausing for dramatic effect, "we're the top in the country. Number one, baby. Number one."
---