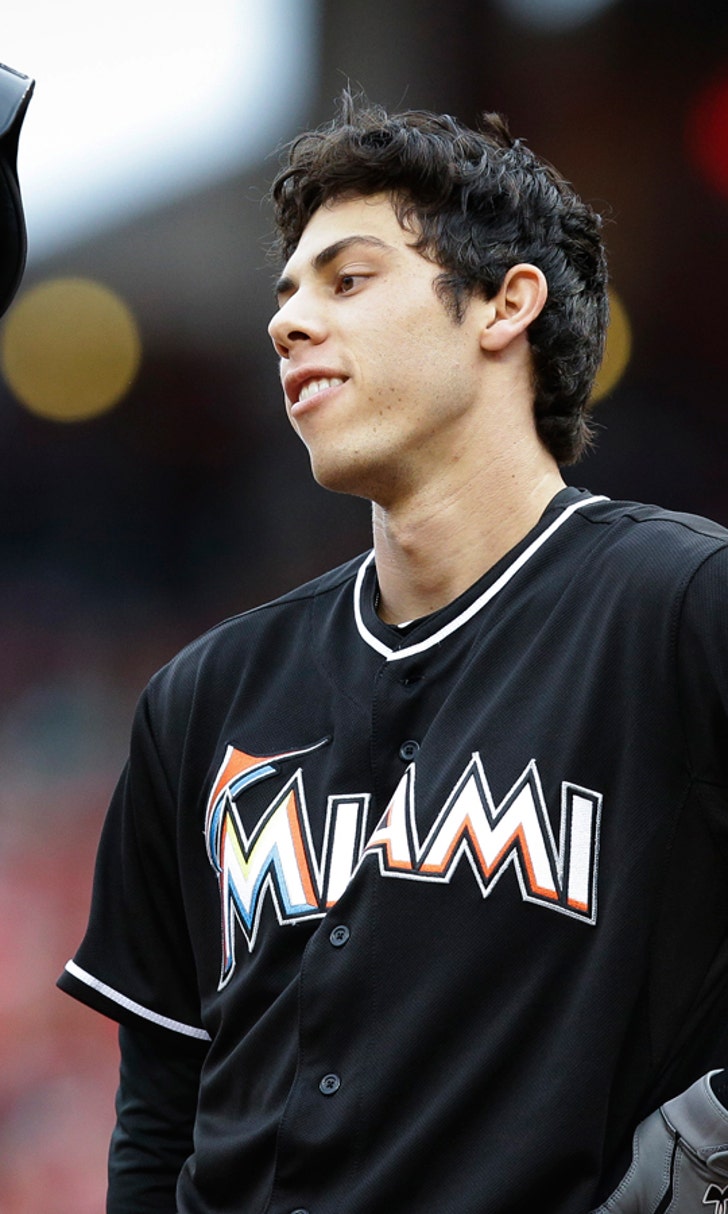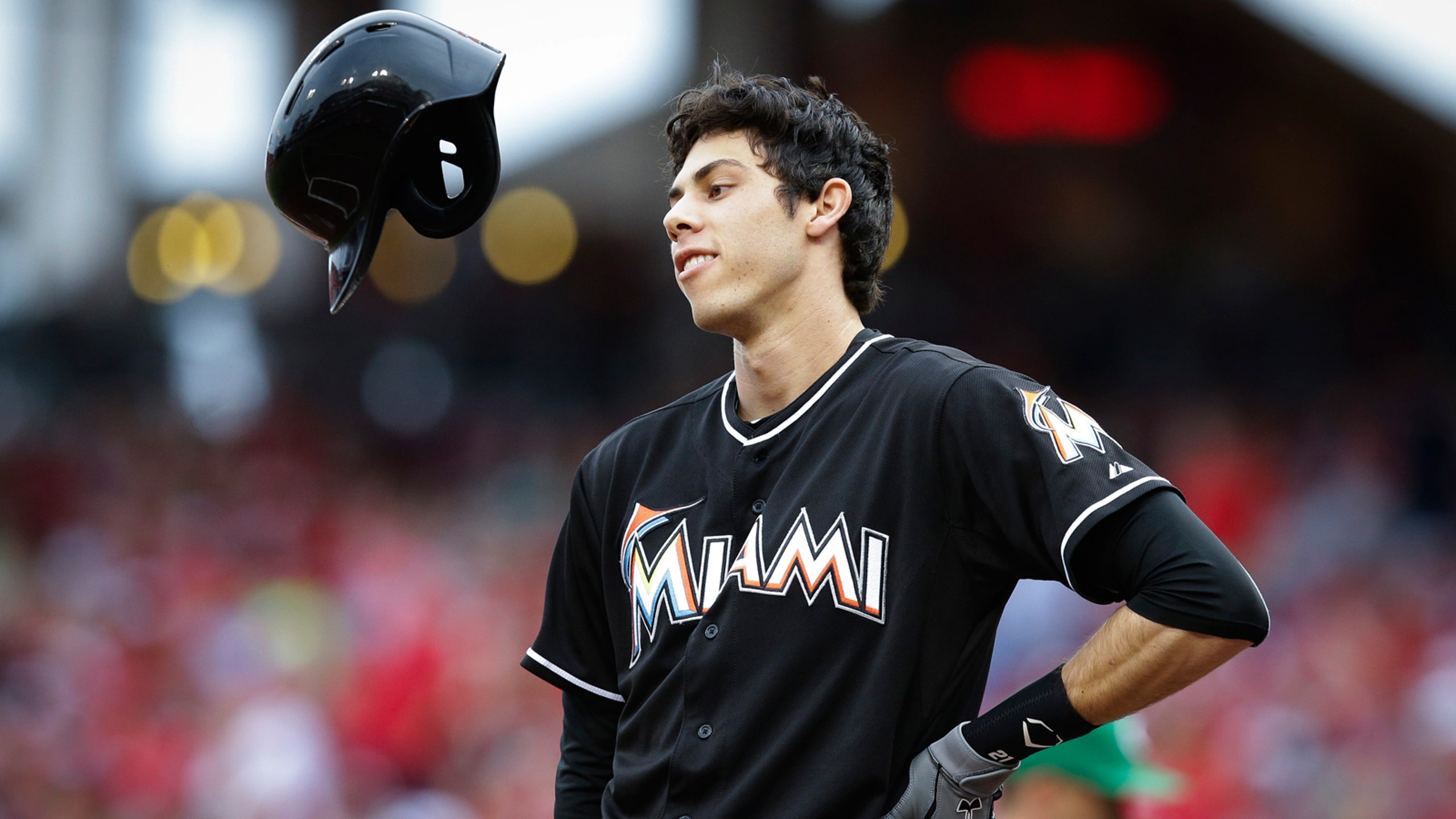 Marlins stifled by Mike Leake in series-opening loss to Reds
BY foxsports • June 19, 2015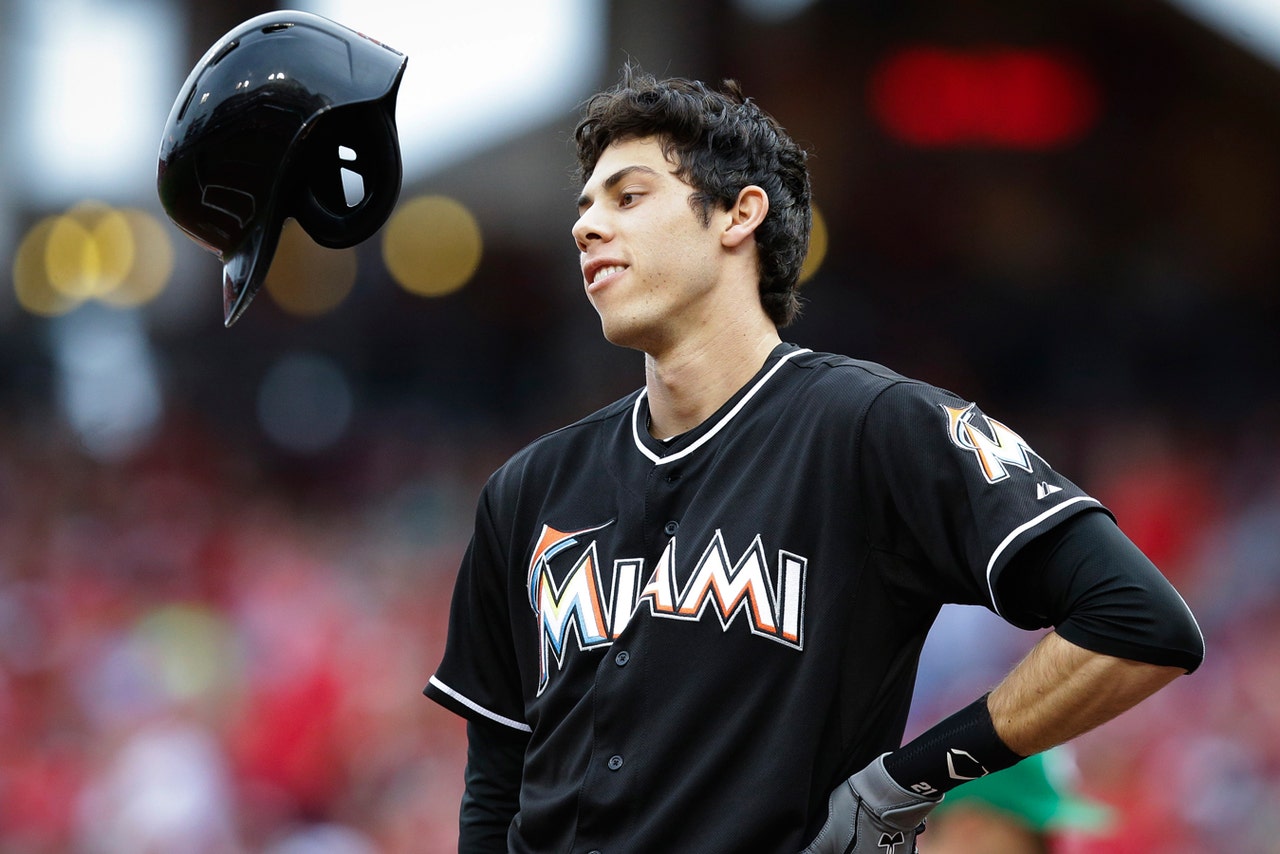 CINCINNATI (AP) - The Miami Marlins didn't arrive from New York until nearly 4 a.m. The short night of sleep seemed to show in their swings.
Mike Leake allowed only two singles through seven innings Friday night, and Marlon Byrd homered in his return from a broken wrist, leading the Cincinnati Reds to a 5-0 victory over the Marlins.
The Reds have won 10 of their last 13 against the Marlins. Miami has been held to four runs or less in each of their last 11 games against Cincinnati.
After getting so little sleep following a series against the Yankees, Miami had trouble getting anything going on offense.
"Our offense was very sluggish to start," manager Dan Jennings said. "Leake threw a heck of a game. We've had two tough travel nights, and it seems like the next day we're sluggish and slow to start."
Leake (4-4) has a history of success against the Marlins, going 4-1 in five career starts. He retired the first 13 batters Friday before giving up two walks. Christian Yelich singled through the hole at shortstop with two outs in the sixth for Miami's first hit.
Marcell Ozuna singled in the seventh off Leake, who walked three, hit a batter and threw 92 pitches. Pedro Villarreal pitched the ninth, completing a four-hitter.
Byrd returned from a broken right wrist and homered in his second at-bat off Dan Haren (6-4), a solo shot to center. Byrd's wrist was hit by a pitch on June 2, and he made a faster-than-expected recovery.
Byrd is 14 for 30 career off Haren with five doubles, a triple and three homers.
"Byrd's hit me in the past," said Haren, who gave up four hits in 6 1-3 innings. "I fell behind in the count and he put a good swing on it.
"This is a tough place to pitch, but Mike Leake was on tonight. He had it going, for sure."
Jay Bruce broke the game open with a two-run double in the eighth off Brad Hand, leaving the outfielder 8 for 12 in his last three games.
Todd Frazier doubled and singled, extending his hitting streak to seven games.
Frazier had hit two homers in each of his last two games, the first Red to do so since Barry Larkin in 1991. The major league record is three straight multi-homer games.
CENTURY MARK
Miami's Dee Gordon singled in the eighth for his 100th hit of the season in only 65 games. He became the sixth NL player since 1961 to get 100 hits in so few games, according to STATS.
WEARING GREEN
The Reds wore green trim and shamrocks on their jerseys as part of their annual Irish Heritage Night promotion.
MAKE IT 40
Ichiro Suzuki pinch hit in the eighth inning, completing his ballpark circuit. Great American was the only current ballpark he had never played in. It's the 40th ballpark/stadium he's played in during his career.
TRAINER'S ROOM
Marlins: C J.T. Realmuto was back in the lineup after missing two games with back soreness. He went 0 for 4.
Reds: Rookie starter Jon Moscot had surgery on his non-throwing shoulder Friday. He dislocated his left shoulder while tagging a runner on Monday in Detroit. He can begin throwing in three months.
UP NEXT
Marlins: Tom Koehler (5-4) has lost his only other start against the Reds, giving up two runs and five hits in seven innings last season.
Reds: Anthony DeSclafani (5-4) makes his first appearance against the Marlins, who traded him in December in the deal for starter Mat Latos.
---
---