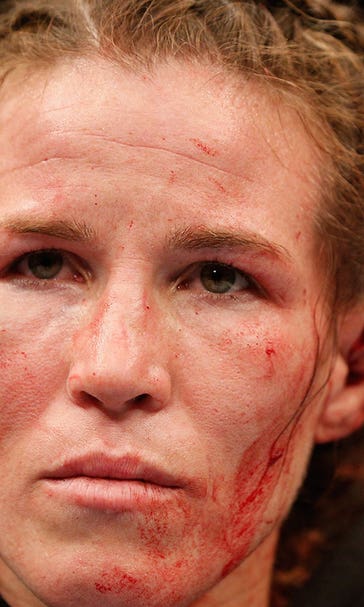 Making the Grade: Passes/Fails from UFC 180: Werdum vs. Hunt
BY foxsports • November 17, 2014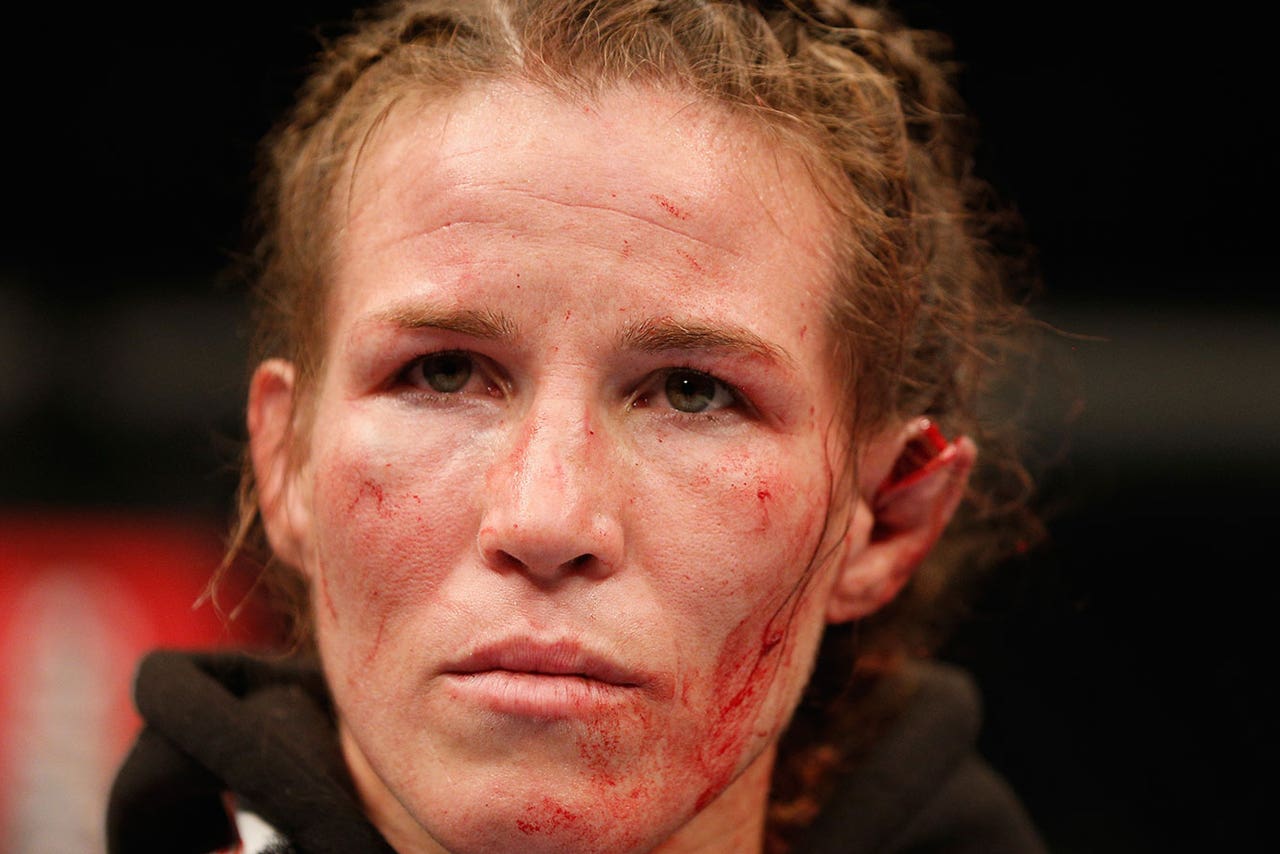 Fabricio Werdum knee'd Mark Hunt's head halfway to Cancun, Kelvin Gastelum choked out Jake Ellenberger and Ricardo Lamas stunned Dennis Bermudez.
You already know who won and who lost at UFC 180 on Saturday night. We here at Haymaker are more interested in going beyond the results.
Here's what we took away from the UFC's first card in Mexico:
PASSES
Ear-ie incident
A few hours after UFC 180 ended Saturday night, I ran into Leslie Smith in the hotel in Mexico City. Even after seeing just how badly her ear was injured in the fight against Jessica Eye, she still was miffed that she was not allowed to continue. Her coaches and cornermen conceded that the doctors made the right call when they stopped the fight in the second round. But Smith? She looked like she was ready to restart things right there in the lobby.
Weird things happen all the time in MMA. But very rarely does a fighter punch another in the ear and the ear basically explodes. Smith was having issues with her cauliflower ear leading into the fight and was worried it could affect the outcome. Unfortunately, that's exactly what happened. Eye landed a straight right and kept attacking the area. Smith's ear was literally hanging off by the time the doctors stepped in. She might not see it this way right now, but not only was it the correct decision, it will help her in the long run. Smith has carved out a reputation for being a ridiculously tough, entertaining fighter. 
TUF crowd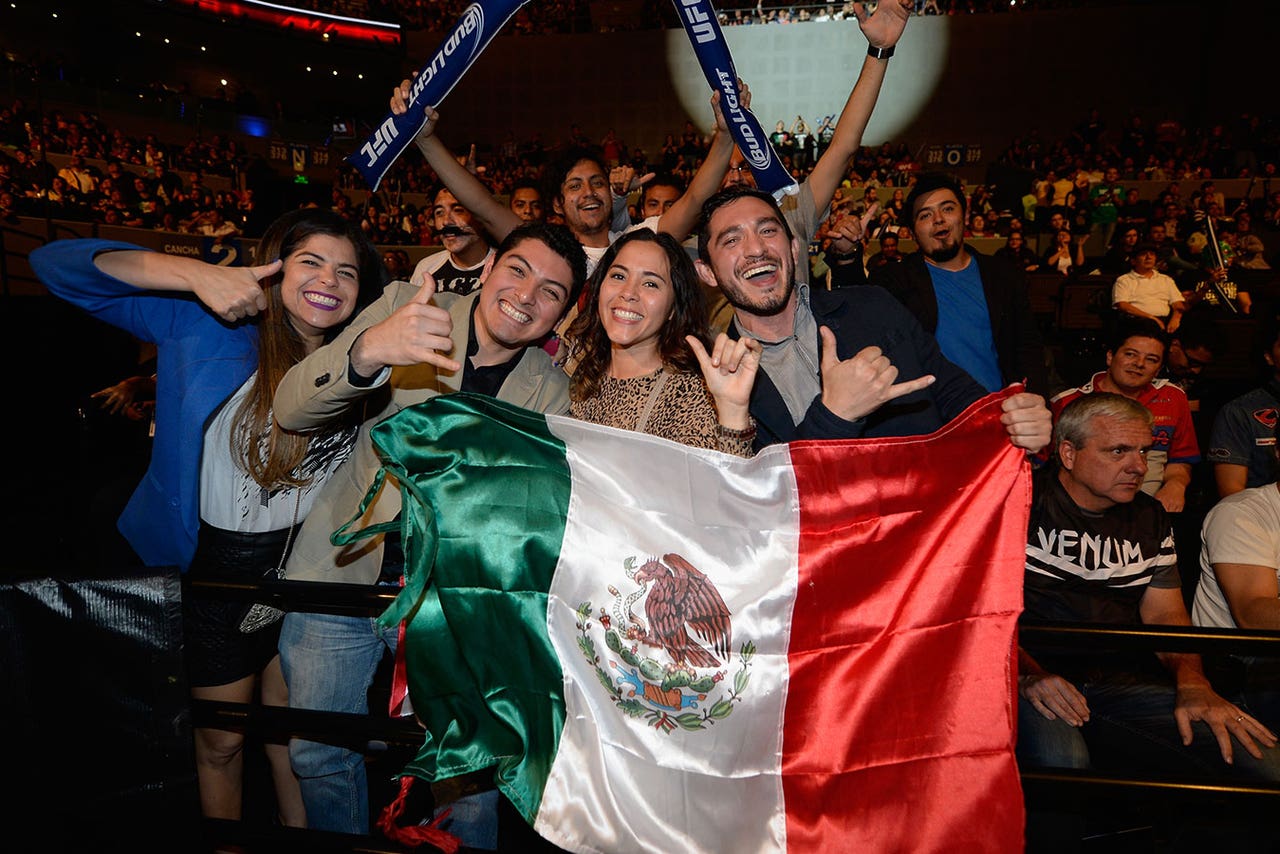 It was clear the Mexican fans were very much into the UFC and the TUF Latin America participants.
I have a confession to make. I didn't watch a second of the first season of Ultimate Fighter Latin America. It's hard enough keeping track of almost 50 UFC events per year and all that comes with them. There just wasn't enough time in the day to fit in another TUF. So, I was pretty surprised by the reactions the cast members got from the Mexican fans this week. I heard the ratings were pretty good in Mexico and other Latin American countries, but this was confirmation.
For the first time, there were fighters I had never seen fight -- and barely heard of -- getting serious cheers (or in Guido Cannetti's case, raucous boos) at the weigh-ins. It seemed like almost all of the fans, and there were 21,000 in attendance, recognized the likes of Alejandro Perez and Marlon Vera and Yair Rodriguez. That is an excellent sign for the UFC, not just with regards to its ascent in Mexico and Latin America, but also that The Ultimate Fighter still remains a legitimate way of introducing talent to international markets.
Mexico's adopted son
Fabricio Werdum is from Brazil and spent a large portion of his childhood Spain. But if you were in Mexico City this past week, you would have sworn he was Mexican. The fans and local media flocked to him. Not just because he speaks fluent Spanish, but because he showed a side of himself we in the United States have rarely seen. Werdum is a funny guy and extremely charismatic. He had the Latin American press hanging on his every word. Werdum was feeling his oats so much he called the media "cabrones" at the post-fight press conference after knocking out Mark Hunt.
I don't mean for Werdum winning the interim UFC heavyweight title by beating Hunt to be an afterthought. Of course, that was the end goal for him. But for the UFC, everything "Vai Cavalo" did leading up to UFC 180 promoting the card was priceless. When Cain Velasquez went out with an injury, it could have been the death knell locally for what was once a stacked event. Werdum did not let that happen. He became what Velasquez would have been had he competed -- the fan favorite and face of the UFC in Mexico. When Velasquez gets healthy, he'll unify the belt with Werdum. If that main event is in Mexico, look out. It will be massive.
FAILS
What can Brown doo-doo for you?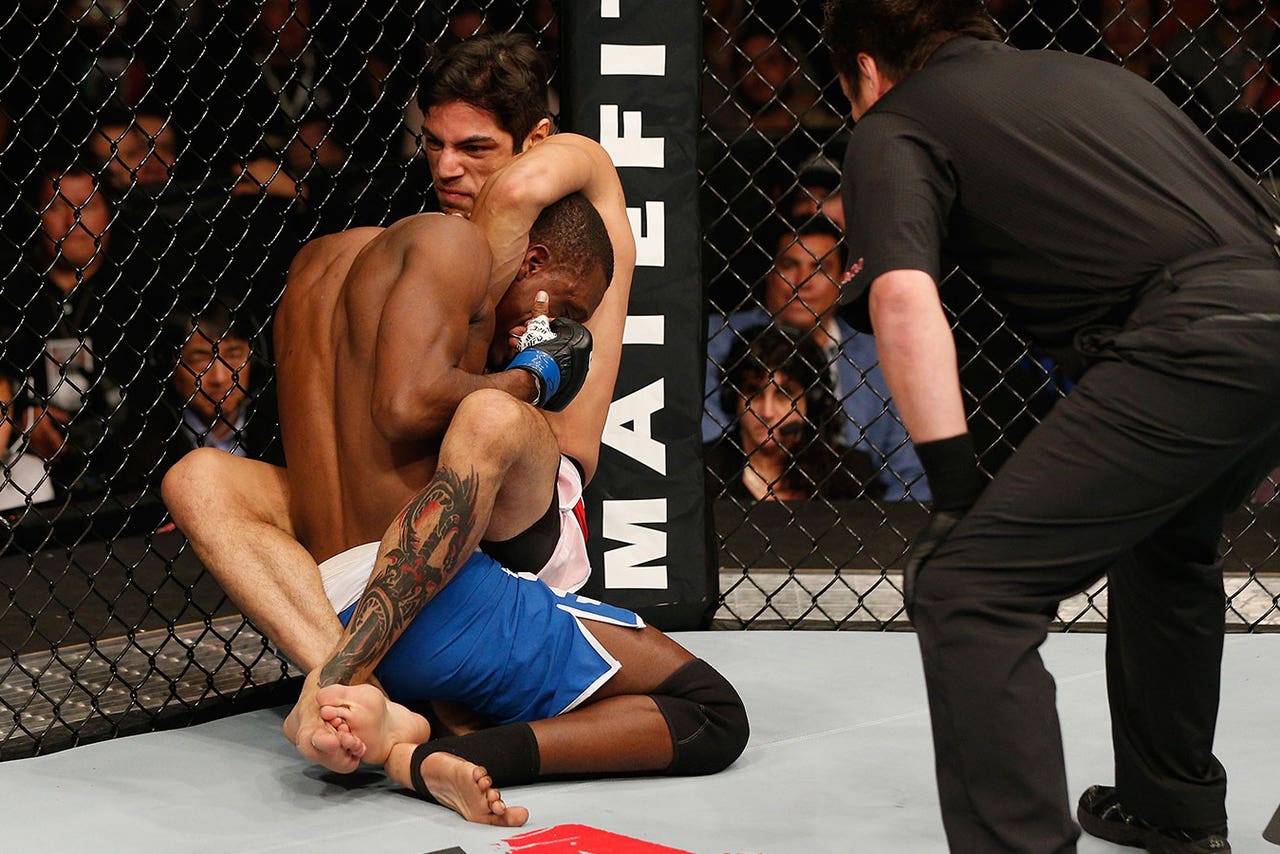 It's hard to see from this picture, but Humberto Brown (in blue) had a little accident in his shorts Saturday night.
Yoel Romero might have been a false alarm back in January. But Humberto Brown made sure the UFC year did not end without someone crapping their pants in the Octagon. It sure looked like something was amiss when a dark stain appeared on Brown's blue shorts during the FOX Sports 1 prelims against Gabriel Benitez. At that point, everything was merely speculation until Benitez confirmed to a group of reporters later Saturday night in the host hotel that Brown had indeed lost control of his bowels during the fight.
Benitez said he believed it happened in the first round when he had Brown locked in a tight guillotine. How did he know his opponent had used his own trunks as a toilet? Well, think about it. When you're in close proximity to someone going through that and you're using all five of your senses, you just kind of know, if you smell what I'm cooking. This entire thing is gross and Brown is probably incredibly embarrassed. But he has to look at the bright side. Tim Sylvia crapped his pants against Assuerio Silva in 2006. In his very next fight, he won the UFC heavyweight title.
You can say Sylvia went from No. 2 to No. 1 very quickly.
Lost in translation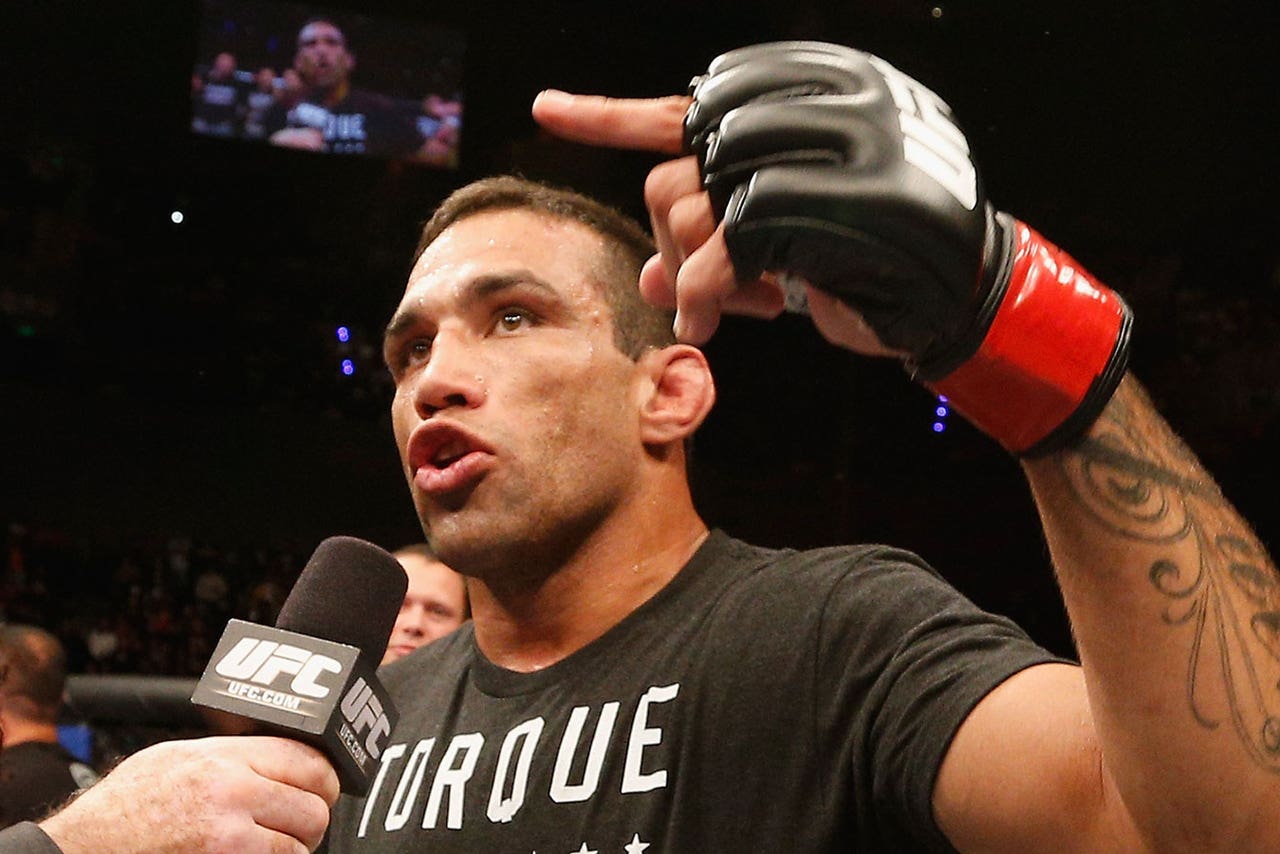 Fabricio Werdum began translating his own words into Engish when prompted by Joe Rogan.
How bad was the post-fight translating Saturday night at UFC 180? In the main event, Joe Rogan completely dissed the translator and asked Fabricio Werdum to translate himself after the main event. I don't speak Spanish, but those that do relayed that the interpreting was far off all night. And the woman doing it seemed like she was trying to make herself the focal point, instead of the fighter and the words. It didn't seem like she was very experienced or professional.
Worse yet is that there were probably thousands of bilingual people in attendance, like everyone on the UFC's Latin American staff. Any one of them could have done a better job than she did, even if they were not necessarily a professional translator. Then again, maybe I'm just bitter because this translator literally boxed me out of a scrum interview with Alejandro Perez at media day, apparently because I didn't ask permission to use her services. That's right, a member of the press was trying to interview a fighter at media day. Can you imagine the nerve?
Injury bug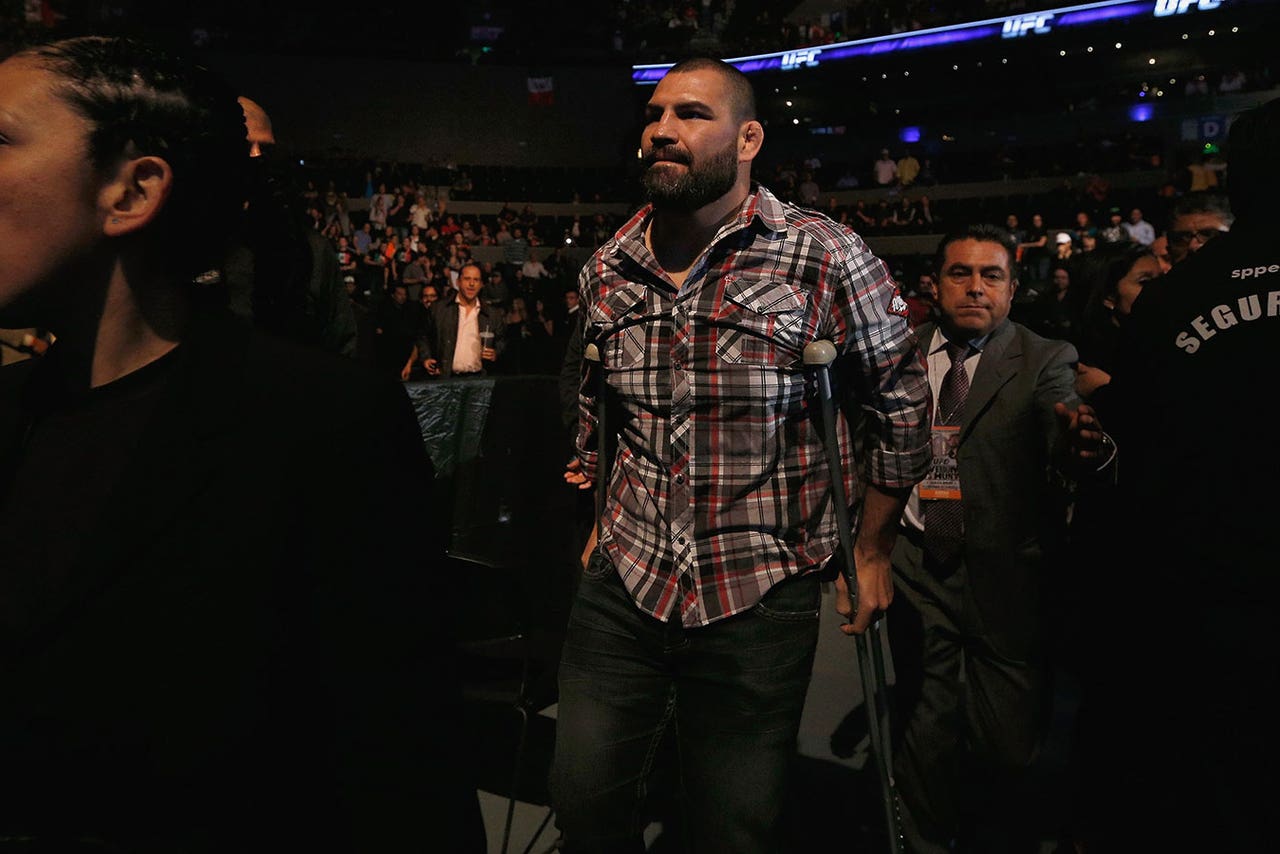 Watching Cain Velasquez walking around on crutches this week was a serious bummer.
Thank goodness for a great crowd and an exciting night of fights. Because Saturday night was not what the UFC initially had planned for its debut in Mexico. Of course, UFC 180 was supposed to be headlined by Cain Velasquez, the promotion's only Mexican American champion. Also, Mexican American star Diego Sanchez was supposed to compete against Norman Parke and then Joe Lauzon. All of them got hurt. Also, Erik "Goyito" Perez, arguably the best native Mexican fighter in the UFC, had to pull out of a bout with Marcus Brimage due to an injury.
UFC 180 would have been a disaster if not for the work done by Fabricio Werdum with the local media and fans leading up to his main event bout with Mark Hunt and, of course, the entertaining fights. The Ultimate Fighter Latin America competitors are still pretty raw, but they are athletic and willing to brawl. Ricardo Lamas and Kelvin Gastelum were sublime. Werdum became a star in Mexico and beyond. There were lots of positives, but the first two main card fights -- Hector Urbina vs. Edgar Garcia and Augusto Montano vs. Chris Heatherly -- carried the least amount of name value of two UFC pay-per-view fights perhaps ever. It was hardly a bad night, but you can't help but wonder what could have been.
EPIC FAIL
Arena de desorganizacion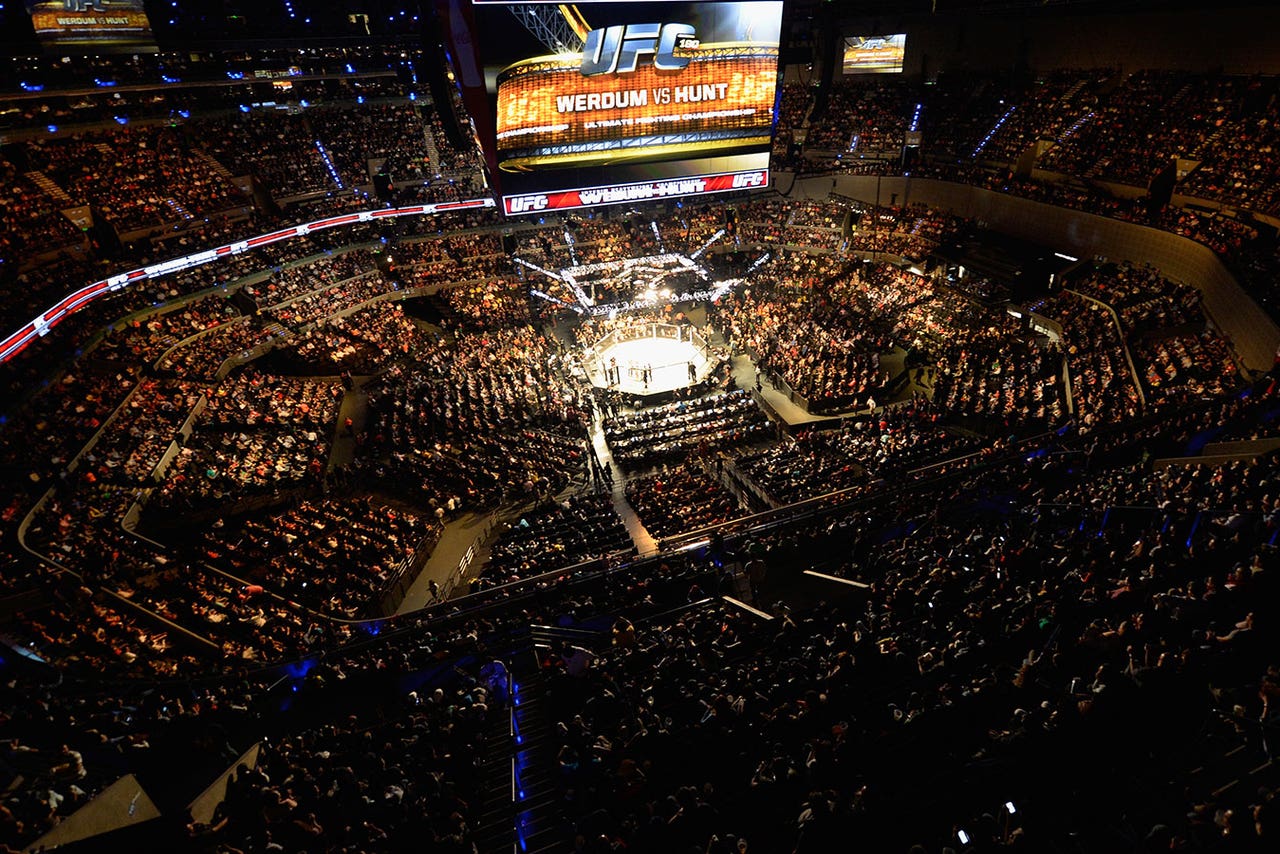 Arena Ciudad de Mexico is gorgeous, but far from press friendly.
No one really cares about what reporters go through behind the scenes. I'm not deluded. I get that. As long as the finished product is there, a reader or viewer could not care less about how it got onto his computer screen. In the case of Saturday night, though, I think it's worth noting how awful Arena Ciudad de Mexico was for the press.
We don't really ask for much as MMA media members. I'd like to think we're pretty low maintenance. But the one thing we absolutely need to do our jobs is wireless internet. The UFC has credentialed us as press so we can provide its fans a service on fight night, whether it be tweets, articles, photos, videos or all of the above. If we don't have wifi, we can't do any of that. And that was the case for most of the night at UFC 180. UFC staff members did everything in their power to remedy the issues, but for whatever reason things were a mess.
I understand this is a new market for the UFC and there is going to be growing pains. What I don't get is how Arena Ciudad de Mexico is a brand new venue with alleged state-of-the-art technology and cannot get something simple like wifi working? Also, the two days there (weigh-ins and fight night) were a mess from an organizational standpoint. Press members were wandering around the arena Friday before weigh-ins for an hour without any clue as to where we were supposed to be.
I have covered my fair share of UFC events -- from Las Vegas to little Duluth, Ga. -- and never experienced anything like this before. Usually, things run pretty smoothly. So it would be unfair to blame the UFC. Maybe it was the arena not being accustomed to events like this or the language barrier. But next time, it's imperative things are cleaned up. If reporters are unable to do their jobs, why bother having us there in the first place?
---
---