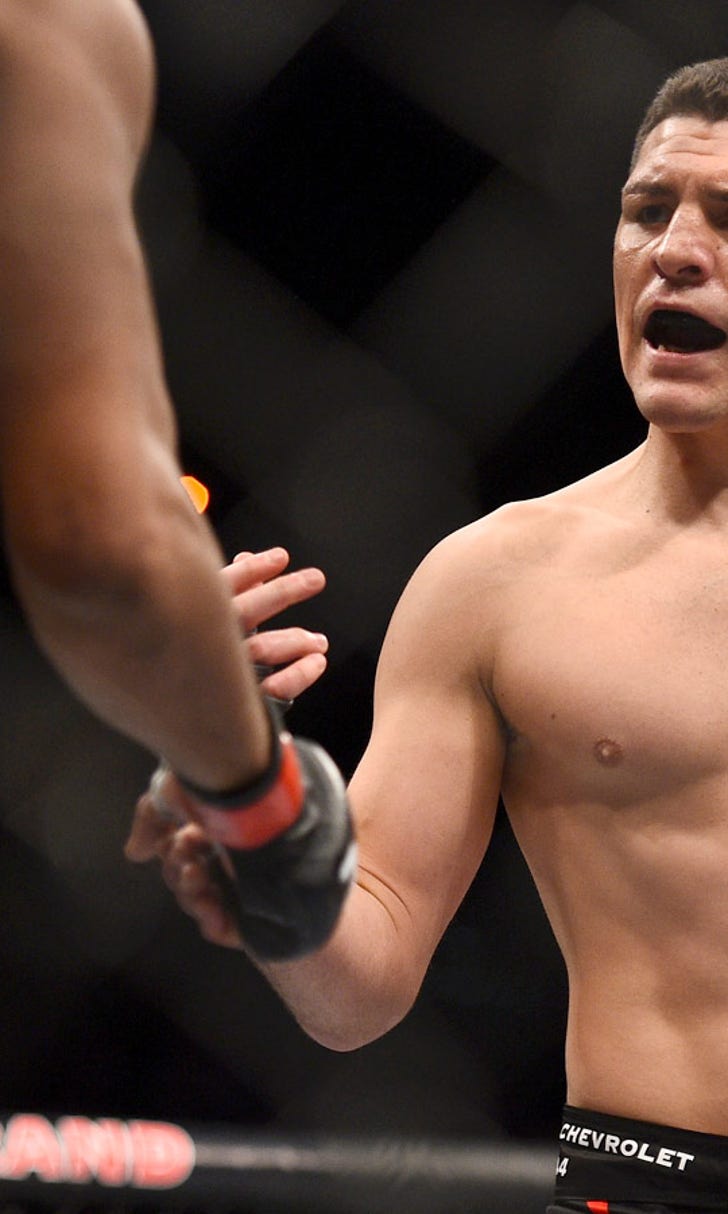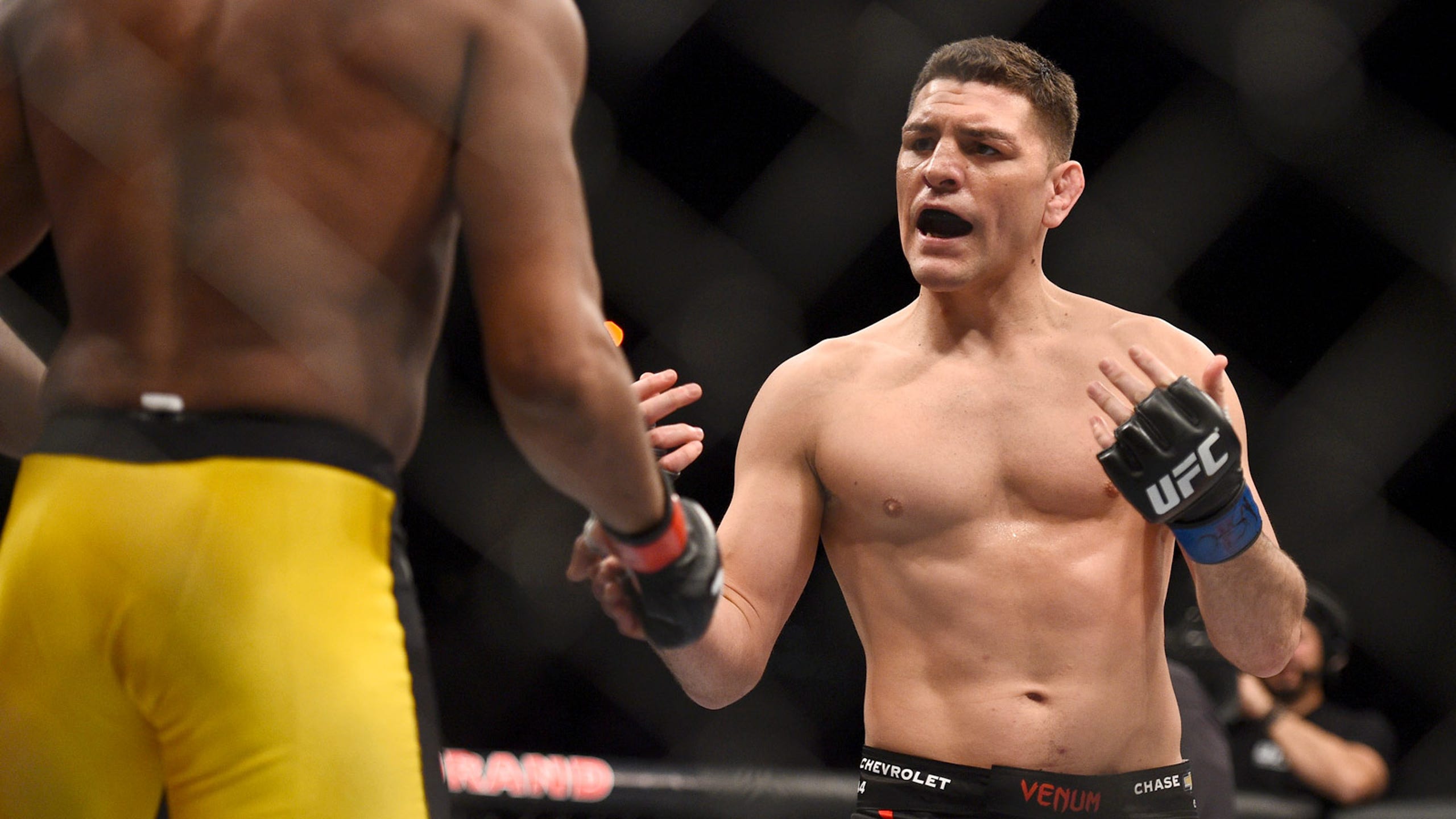 Making the Grade: Passes/Fails for UFC 183: Silva vs. Diaz
BY Damon Martin • February 1, 2015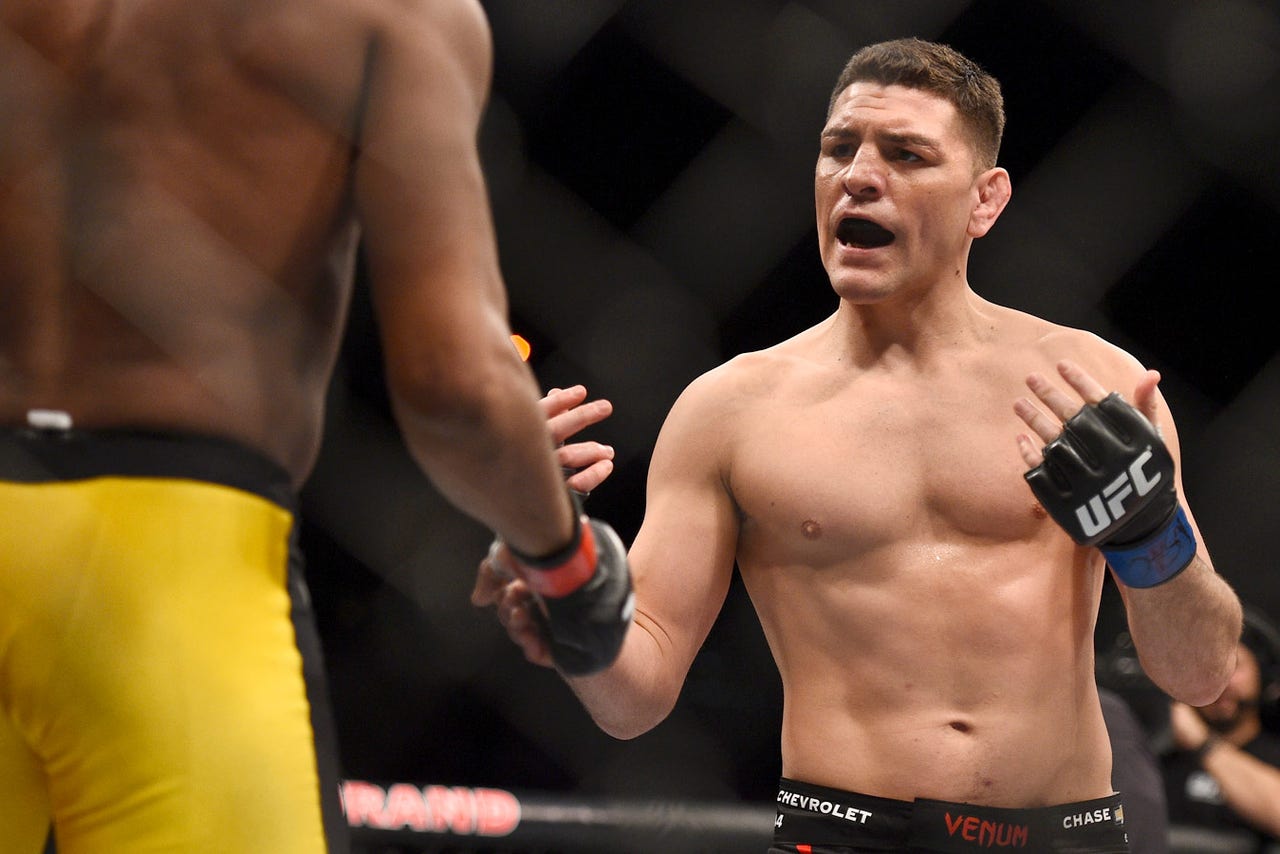 The story surrounding UFC 183 was mostly based on the main event as Anderson Silva -- routinely regarded as the greatest fighter of all time -- returned to the Octagon after a year away from the sport as he faced Nick Diaz, who was retired for nearly two years, one of the most highly anticipated fights of the last year.
Silva ultimately got the best of Diaz over the course of five rounds, completing his unlikely journey back to the Octagon after suffering a gruesome broken leg in his last fight and questions if this near 40-year old legend could really return the same again.
The focus on Silva was clear and the comeback was nothing short of inspirational, but we're going to dig a little deeper on the UFC 183 fight card.
These are the things that may have escaped a decision being read over the air or just the result of a fight. These are the passes and fails for UFC 183: Silva vs. Diaz and there were plenty of both on Saturday night.
PASSES
Damn It Feels Good to Be a Gangster
While the focus on Saturday night was mostly centered around Anderson Silva's return to the cage, it sure felt good to Nick Diaz back as well because when it comes to personalities in mixed martial arts, he's one of a kind.
As predicted, Diaz was cordial and friendly towards Silva all week long, showing nothing but respect to the former middleweight champion in interviews, stare downs and every other manner of pre-fight hype.  But once the bell rang and the action got underway, Diaz took the center of the Octagon and began taunting Silva unmercifully for the better part of 25-minutes.  He dropped his hands, he dared Silva to hit him and then he wagged his tongue a little bit more trying to get the Brazilian to engage.
The plan of attack didn't really work as it turns out because Silva stayed calm, cool and collected the entire time and put on a winning performance, but none of that really matters -- it just felt good to have Diaz back doing his thing. 
Here's hoping Diaz sticks with this fighting thing a little while longer.  He's fascinating in interviews.  He's must-see TV when he's in the cage.  And considering the new look of the welterweight division in the UFC, who wouldn't pay to see him rematch Robbie Lawler or go toe-to-toe with fighters like Hector Lombard or Matt Brown?  Hopefully, Diaz graces us all with his presence for at least a few more fights.
Nice Guys Don't Always Finish Last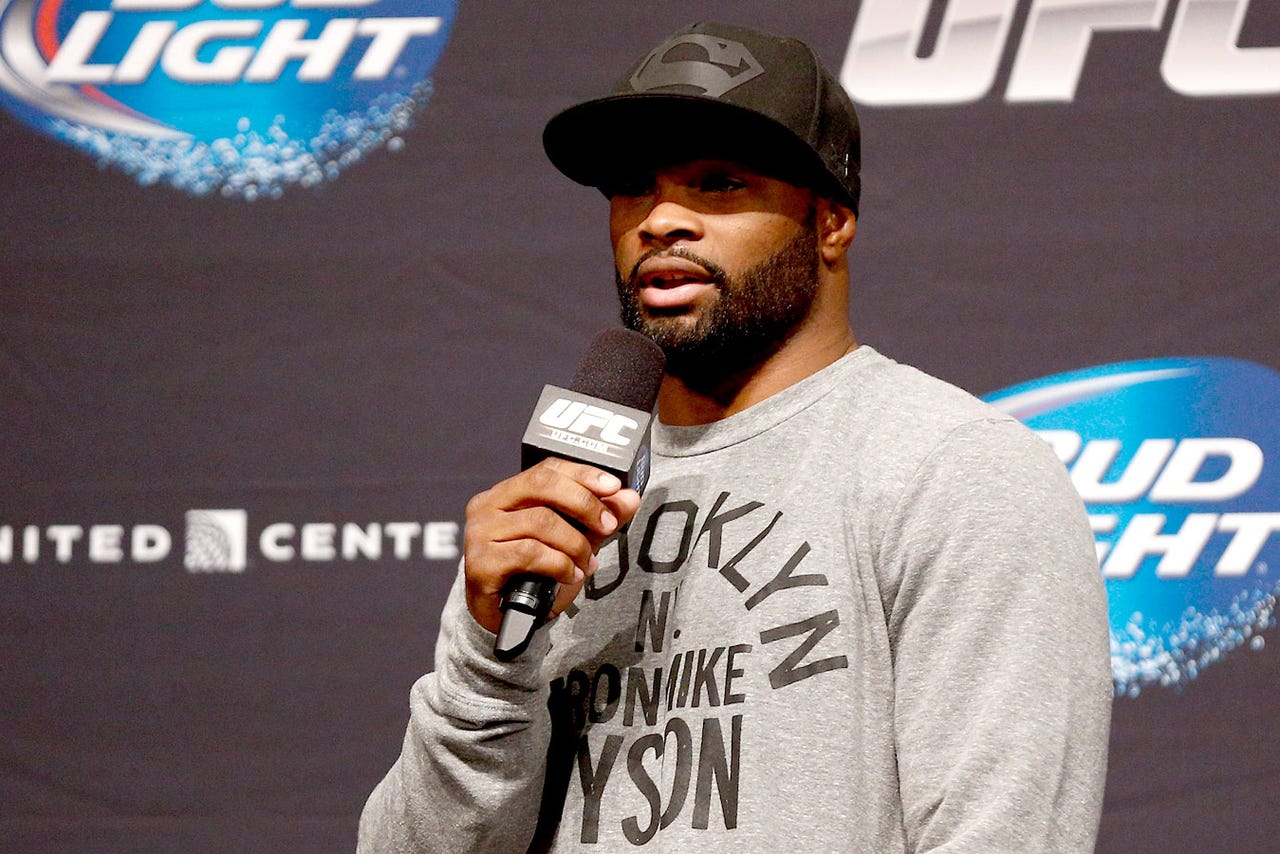 Tyron Woodley probably won't be remembered for his performance against Kelvin Gastelum, although he definitely deserved the win.  What stuck out most about Woodley came after the fight during the press conference when the No. 3 ranked fighter in the world at welterweight said that he'd not going to take the 30-percent fine granted to him after Gastelum missed weight (badly) on Friday.
As part of the commission rules, when Gastelum came in nearly 10-pounds over the welterweight limit, he's fined 30-percent of his purse and the money is handed to his opponent.
Woodley doesn't want to make his money that way and he doesn't want to take earnings away from his opponent.
The former Missouri wrestler said at the post fight press conference that he wasn't upset with Gastelum for missing weight and now after the night is over he has to go home with the first loss on his professional record, he has no win bonus and on top of that he's going to get 30-percent of his actual earnings taken away? That just didn't sit well with Woodley so he's going to give the money back to Gastelum.
Woodley gets a standing ovation for being the nicest guy at UFC 183.
Woke Up This Morning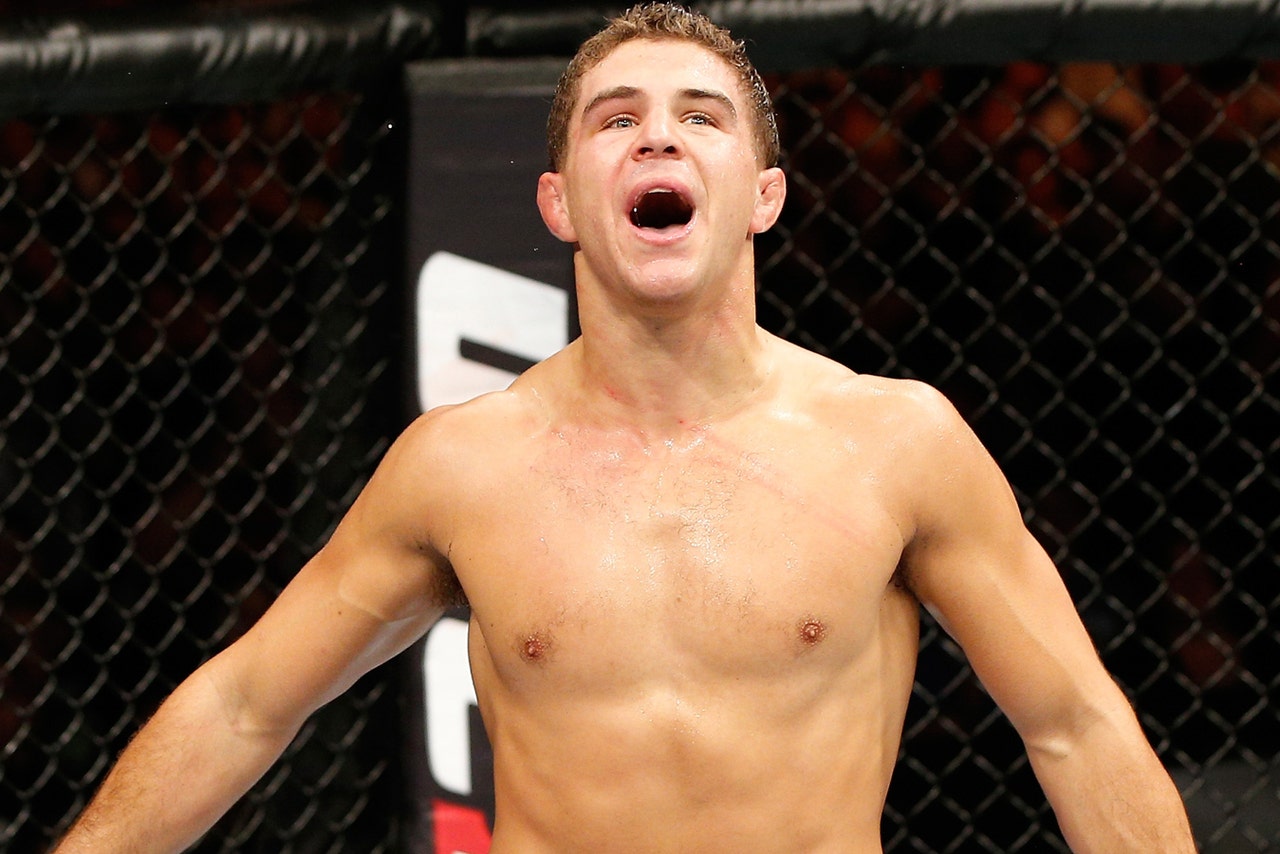 Al Iaquinta gets the award for best walkout song of the night when he strolled to the cage to the sound of 'Woke Up This Morning' by A6 -- or more commonly known as the theme song from 'The Sopranos'.  Considering Iaquinta is a New York guy and 'The Sopranos' was the quintessential show that took place in New Jersey and New York, it all seemed fitting.
Then Iaquinta picked up the biggest win of his career on Saturday night when he bludgeoned Joe Lauzon with punches to win by TKO in the second round.  Unfortunately, UFC officials opted not to grant him a post fight bonus, which he did seem to deserve considering just how tough Lauzon has been during his entire career.
Iaquinta's night of greatness only continued when he broke out this gem at the post fight press conference.   He was one word away from dropping a 'fuggedaboutit', which would have been even more awesome.
"I don't know who I gotta beat to get a bonus around here. But I'll keep doing it," Iaquinta said. "I'm going to keep whooping ass and eventually I'll get that bonus. Don't worry about it."
FAILS
Stop the Fight!
Referee Marc Goddard remains one of the best officials in the business, but he made a bad call on Saturday night when he allowed Joe Lauzon to get beat from one side of the cage to another, eating right hand after right hand courtesy of Al Iaquinta.
Lauzon's toughness is unquestionable and his refusal to go down was remarkable, but sometimes a fighter has to be saved from himself.  Actually one of the most important jobs of the referee is to save the fighter from himself. 
Lauzon took about seven or eight unnecessary punches at the end of that fight and he ended up going to the hospital to get checked out for a concussion.  Who's to say that the concussion happened as a result of any of those final shots, but with Lauzon basically stumbling across the Octagon to get away from Iaquinta's punches, maybe it's time to say enough is enough and put an end to the fight.  Lauzon's brain would have thanked him later.
Say My Name
Tyron Woodley has been fighting professional for nearly six years now and he's been under the Zuffa umbrella for the last three between Strikeforce and the UFC.  During that time, he's had at least nine fights with seven of them taking place in the Octagon.  He's attended at least five post fight press conferences during his UFC career as well.
And still no matter how many fights he has, shows he attends or post fight press conferences where he's asked questions, UFC president Dana White just can't seem to get Woodley's name right.
The UFC's head honcho has called him 'Tyrone' for at least three years now.  It's probably just a slip of the tongue every time he does it, but at this point doesn't Woodley deserve to at least hear his name said correctly? It drives Woodley nuts when people say his name wrong.  It's Tyron -- like Tie-Ron or Tie-Run -- but it's definitely not Tyrone.
EPIC FAIL
The Weight of the World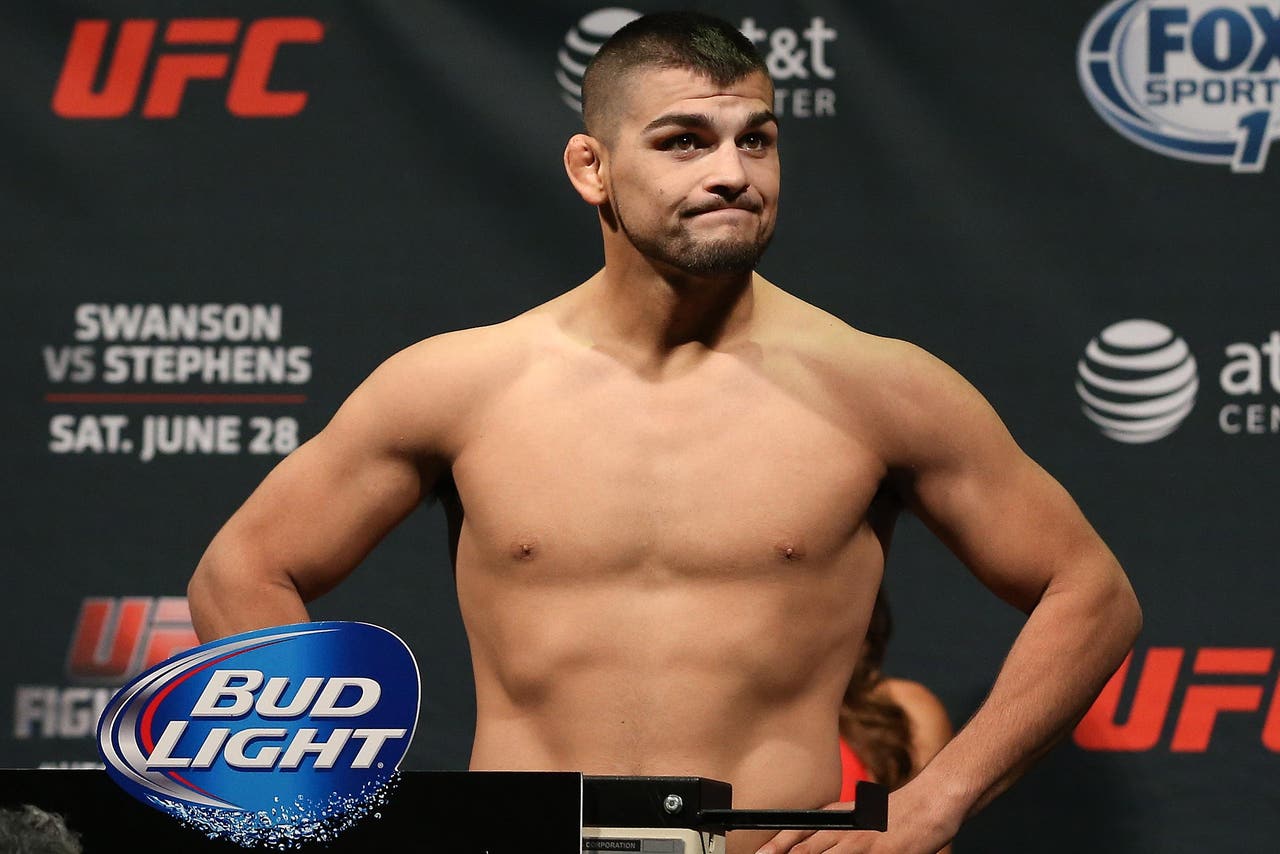 Missing weight is one of the worst offenses a fighter can commit before ever stepping foot in the Octagon and two competitors at UFC 183 really failed to hit the mark.
For the fourth time in his career, John Lineker came in over weight when dropping down to 125-pounds.  This go round he was 130-pounds, which is four pounds over the allowance for the flyweight division.  Meanwhile, Kelvin Gastelum came in an a ridiculous 180-pounds -- a full nine pounds over the welterweight limit, which is the second time he's missed weight and the third time he's failed to make the mark on his first attempt.
Listen, bad things happen during fight week.  Fighters get sick, maybe the right food isn't available overseas, and sometimes the body just shuts down when asked to expel every last drop of liquid to help make weight.  But Lineker and Gastelum are both repeated offenders and can't be given the benefit of the doubt any longer. 
Now both fighters are being forced to move up a weight class and it's the right call by the UFC to say either go up or get out.  Lineker would probably be fighting for a title in his next fight if not for missing weight again.  Gastelum didn't look terrible in his fight with Woodley, but he didn't look very good either. Now he has a loss on his record and he's going back up to a division where he's going to be the much smaller fighter compared to some of the monsters competing at 185-pounds.
But there's no sympathy at this point for either man -- the fact is they brought this on themselves. 
---
---