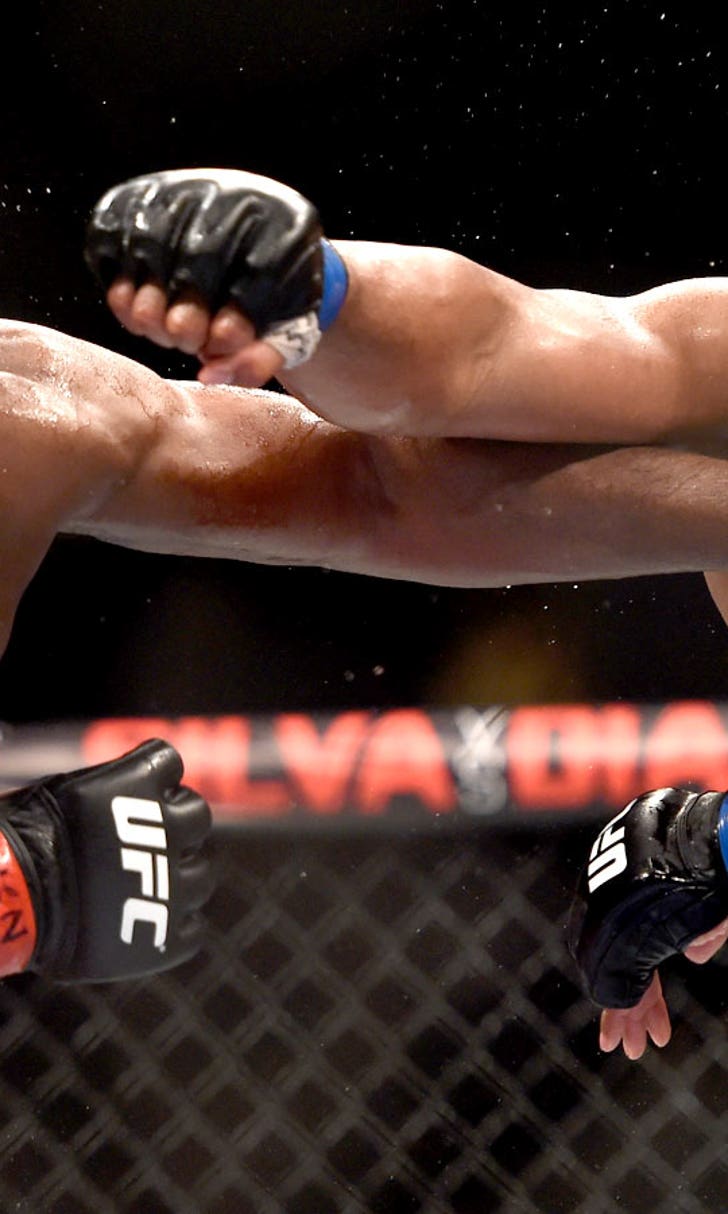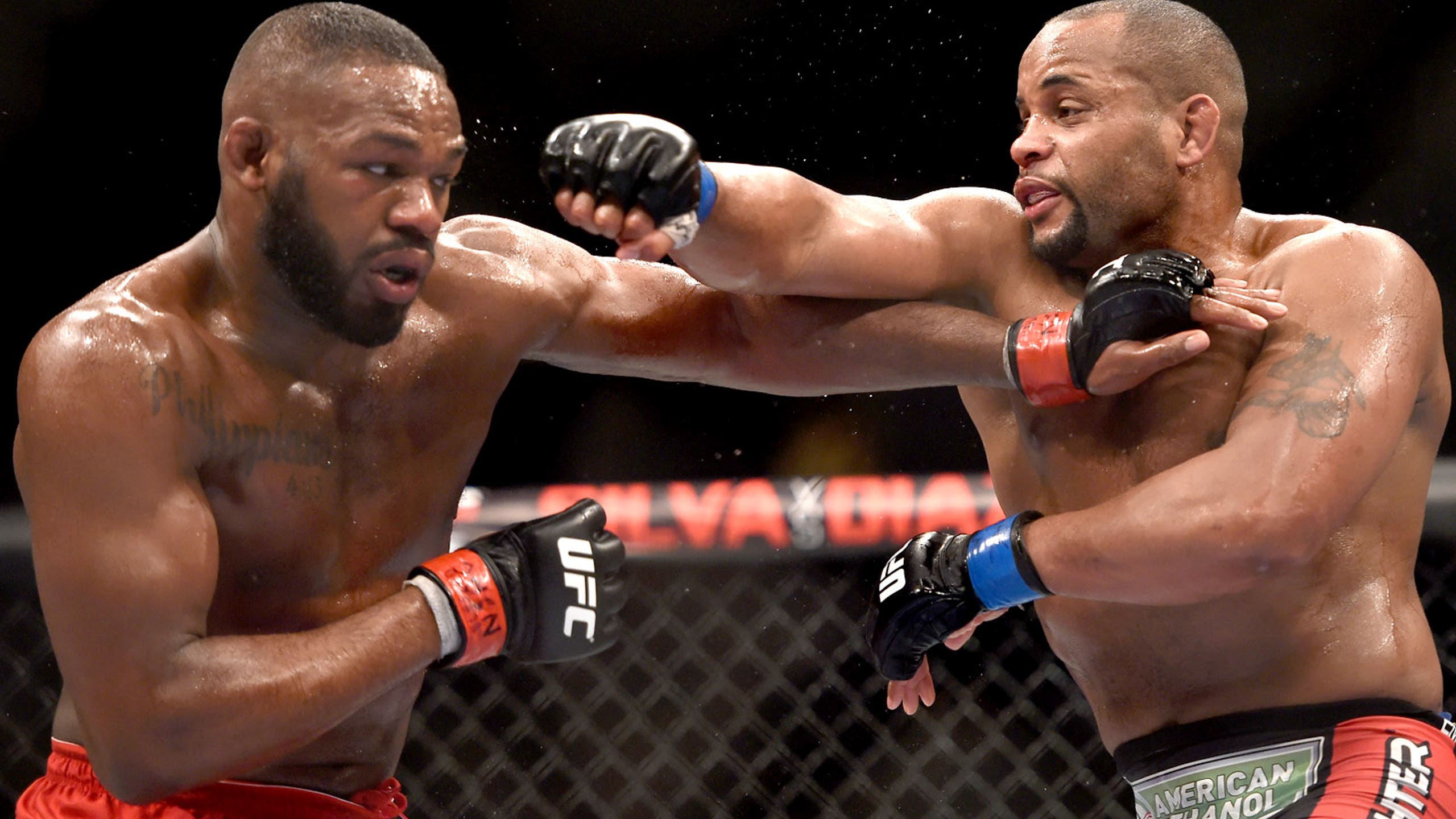 Making the Grade: Passes/Fails for UFC 182: Jones vs. Cormier
BY Damon Martin • January 4, 2015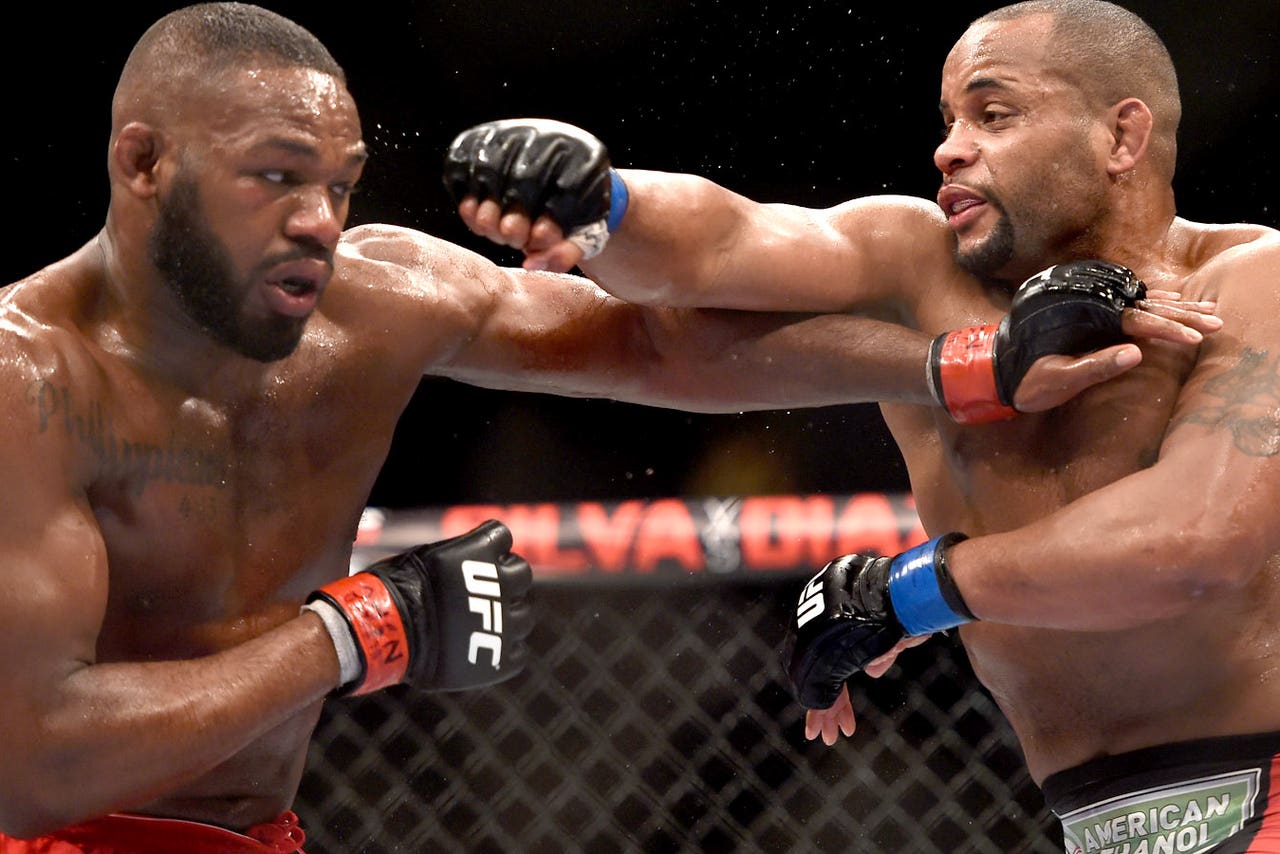 UFC 182 will likely go down as one of the biggest events of 2015 and it took place just three days into the New Year.
Jon Jones defended his light heavyweight title for the eighth consecutive time against a fighter in Daniel Cormier, who many believed was the perfect spoil to end the champion's reign.
But we already know the results of the event on Saturday night.  So we're going to dig a little deeper into the stories that did or didn't make the grade for UFC 182: Jones vs. Cormier.
PASSES
You've Got the Touch
The rivalry between Jon Jones and Daniel Cormier is all too real, but despite their obvious disdain for one another there was always a certain level of respect shared between the light heavyweight competitors.  These guys are never going to be sending each other Christmas cards and probably won't have nice things to say today, tomorrow or maybe ever, but at the end of the day Jones and Cormier knew they were involved in something special on Saturday night.
Following an uneventful weigh-in where the fighters were told emphatically from the Nevada State Athletic Commission to not have another incident like the one back in August where a brawl spilled into the lobby of the MGM Grand in Las Vegas, Jones and Cormier met in the center of the Octagon, flanked by a mountain of security on both sides of them.
Regardless of their shared distaste for each other, Jones and Cormier still managed to touch gloves before the fight started.  Sure, it's a fairly routine affair but often times fighters refuse to engage in that act and I've always seen the touch of gloves in the center before the fight starts as the one time any two competitors can shake hands and share at least one second of admiration for the hard work put in to get them there.
No Artificial Beef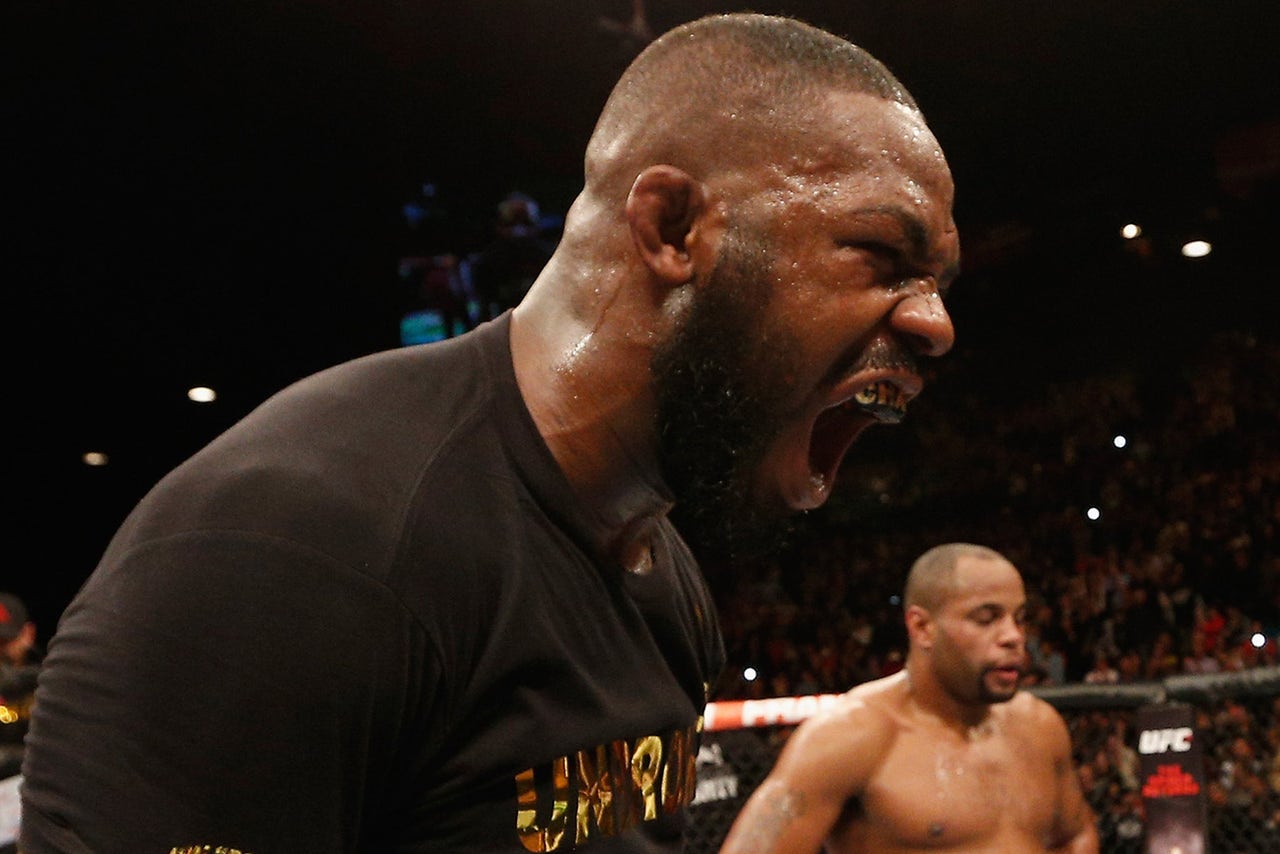 The touch of the gloves before the fight started was a nice moment, but the real hatred between Jones and Cormier wasn't manufactured for television and as strange as it sounds it was nice to see these two guys prove it after the fight was over. 
Now it wasn't good that Jones and Cormier both looked willing to keep the fight going past the final bell, but it was clear that these two guys didn't like each other before Saturday night and there was nothing cathartic about beating each other up for five rounds that suddenly made these two best friends.
It still bugs me to this day that Daniel LaRusso allowed that snobby bully Johnny to raise his hand in victory in 'Karate Kid' and while I'll never advocate violence after the 15 or 25 minutes are over inside the Octagon, for the sake of future rematches, I'm glad to see Jon Jones and Daniel Cormier are just two rivals who were never meant to get along no matter what.
Ohio State 2, Alabama 0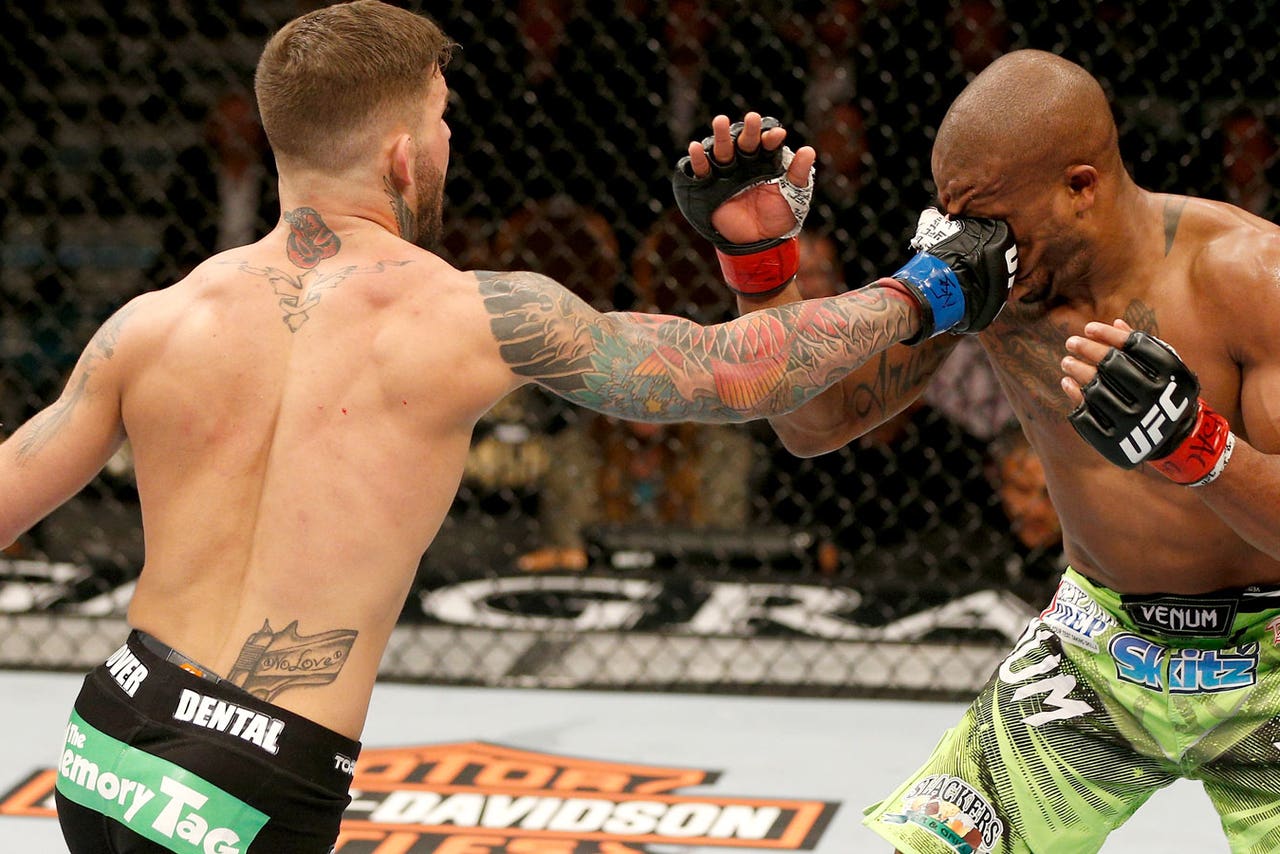 As a lifelong Ohio native it was a big night on Thursday as the Ohio State Buckeyes upended the heavily favored Alabama Crimson Tide in the Sugar Bowl to punch their ticket to the National Title game against Oregon on Jan 12.  Alabama and the SEC has run roughshod through most of the other teams they've played in the last decade so to see Ohio State -- with a third string quarterback no less -- come out and handle them like that was a fun moment, especially for embattled Big 10 fans who probably felt left for dead the way the conference had performed in bowl games in recent years.
On Saturday night, Ohio State met Alabama again -- sort of. 
Cody Garbrandt, a proud native of the Buckeye State, took on Marcus Brimage, a notorious supporter of the Crimson Tide.  The two bantamweights put on a show for the fans, just like the football game a couple of nights earlier.  In the end, Garbrandt was able to find an opening in Brimage's defense and put an end to the fight late in the third round.
Kind of like the interception that helped seal the deal for the Buckeyes and get the win over Alabama in the Sugar Bowl.
Let's hear it for the Buckeyes.  O-H!
FAILS
I Am Not Impressed by Your Performance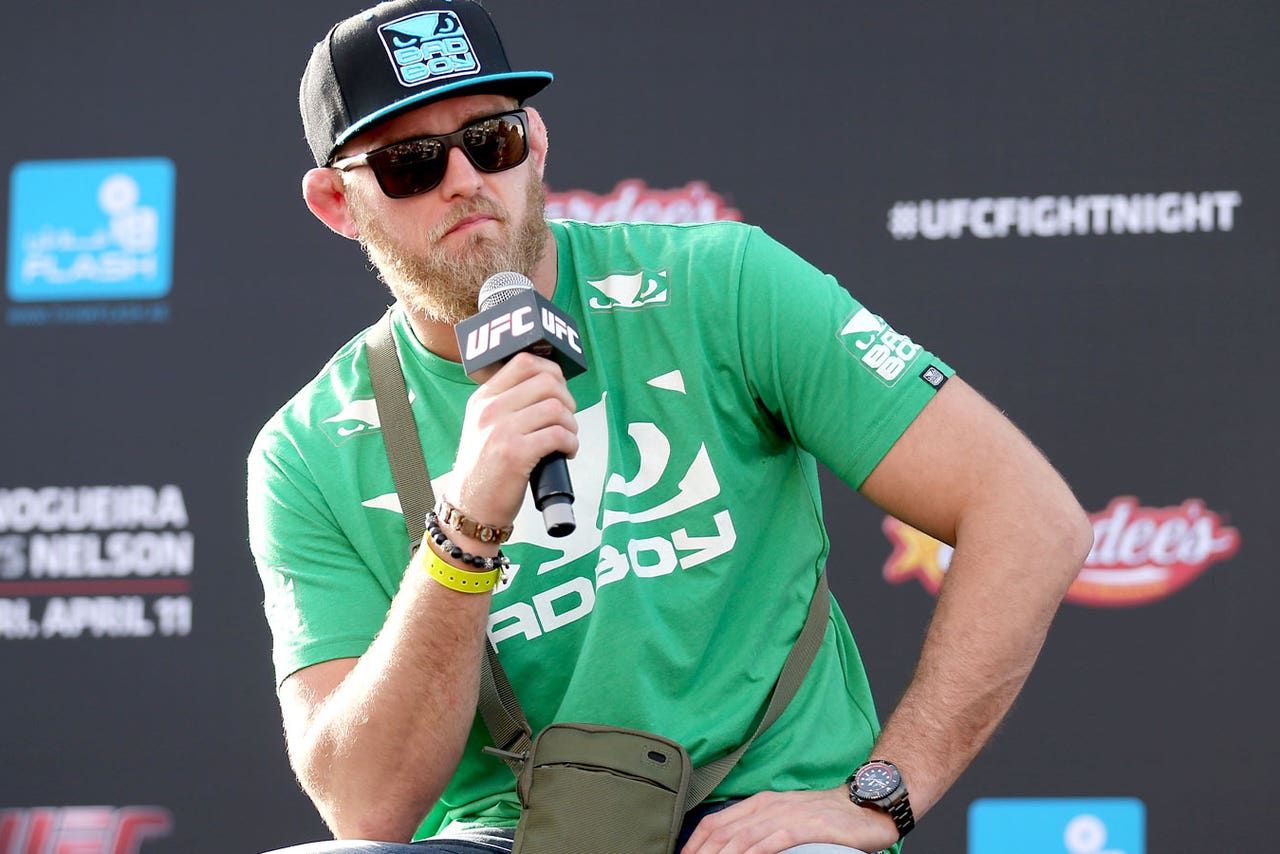 Some fight cliches need to die already and others just need to go away.  At this point, couldn't somebody come up with something more original than constantly using Georges St-Pierre's call out of Matt Hughes from UFC 63 in 2006?  Yes it was rather hilarious when St-Pierre -- who outside of fighting is probably the nicest guy in the world -- tried his hand at trash talking but even he admits looking back on the moment that there was regret in his choice of words, especially when confronting Hughes after a big win over B.J. Penn.
"I am not impressed by your performance," St-Pierre said.
Now it seems after at least a few fights every year somebody has to pull this one back out of the closet and smack someone over the head with it. This time it was Alexander Gustafsson taking aim at Jon Jones following his win over Daniel Cormier.  Gustafsson has a right to feel slightly upset because he was supposed to be in the fight with Jones on Saturday, but come on man, pulling the GSP thing out on Twitter is the best you could do?
If Gustafsson really wanted to go for something new he would have studied Alec Baldwin's 'inspirational' speech from 'Glengarry Glen Ross' and unloaded a few lines from that on Jones instead. 
Let's allow the GSP call out to die at this point folks or at least come up with something original.
Absolutely Fabolous
 Typically, I save any rants about walkout music for my soundtrack articles where I lay out all of the songs that the fighters used on fight night, but this one was too hilarious to pass up. The UFC will approve or deny walkout music, but to their credit they don't often tell a fighter he or she can't strut to the Octagon to whatever song they choose.  Sure, they denied Ryan Bader from using 'Sons of Anarchy' favorite The White Buffalo for his last couple of fights because the track was apparently too slow to use, but for the most part they just let the songs go through unabated.
Unfortunately somebody should have been paying attention for UFC 182 during the fight between flyweights Kyoji Horiguchi and Louis Gaudinot. 
Gaudinot hit the Octagon first, walking out to a Fabolous track titled "Foreigners".  Seconds after he walked in, Horiguchi followed with the song 'My Time' -- also by Fabolous. 
I'm not sure if there was some kind of side deal with the hip-hop star going into Saturday night and this isn't a slam on his music at all, but didn't somebody notice that two fighters who were fighting each other were walking into the same artist?  It was just a strange set of circumstances, but maybe the Fabolous fans were loving life hearing his music in back-to-back walkouts at UFC 182.
Bantam-Wait
Alexis Dufresne is two fights into her UFC career as a 135-pound fighter and she still hasn't actually weighed anywhere near 135-pounds.  In her first fight against Sarah Moras, Dufresne came in at a ridiculous 143-pounds -- a full seven pounds over the limit for a bantamweight bout.
Then this weekend for her matchup against newcomer Marion Reneau, she came in at 138-pounds, still two pounds over the limit.  Then she proceeded to go out and have an abysmal fight, which was absolutely compounded by the fact that she was probably zapped from a brutal weight cut and still didn't make the mark.
Weight cutting is already a controversial subject in MMA because it can be a harsh and unrelenting practice on a fighter's body. It's clear Dufresne has no business fighting at 135-pounds, especially considering she can't even make 135-pounds!
Yes, it's disappointing that for her career to flourish she's probably going to have to leave the UFC and fight on a respectably smaller stage to be able to compete at 145-pounds, where she should have been all along.  Facts are facts, however, because no one is going to want to see a drained and depleted fighter like the one we saw on Saturday night as Dufresne became a glorified punching bag instead of showcasing that she was a legit prospect just a few short months ago.
EPIC FAIL
I'll Fight Whoever
In the midst of a five fight win streak with all of his victories coming by way of decision, Brad Tavares would routinely talk about getting bigger fights against higher ranked opponents.  While his bouts weren't exactly the stuff of legends, his winning streak couldn't be denied, but where Tavares failed himself was his refusal to actually engage in the art of promoting. 
Any time he was off a win the natural question would come -- who do you want to fight next -- and his answer was always the same -- 'I'll fight whoever the UFC puts in front of me'.  Now maybe there's a certain level of honesty in Tavares, or any fighter who answers with the same phrase, but if you don't care who you're fighting next, why should we?
Tavares may never been a top five middleweight and that's completely okay.  But he did pick up a really good win on Saturday over an established veteran in Nate Marquardt and with a captive audience of millions of pay-per-view watchers eye balling his fight, the most exciting thing he could say was 'I'll fight whoever the UFC puts in front of me'.
He doesn't have to go on a crazy, curse filled rant to get his point across.  Just mention a fight -- any fight -- that might make sense and then when you take a gander at everybody's post show articles or social media campaigns, maybe you'll be mentioned instead of immediately becoming an afterthought. 
---
---