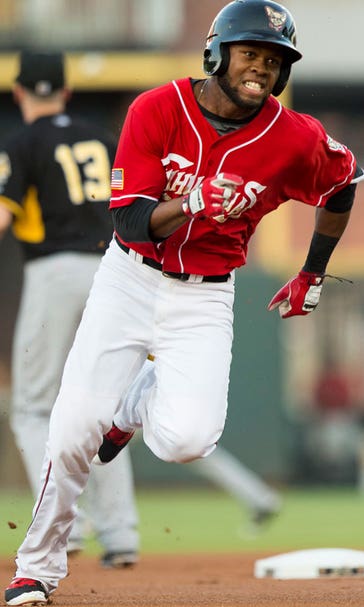 MadFriars' top 20 Padres' prospects for 2017
February 15, 2017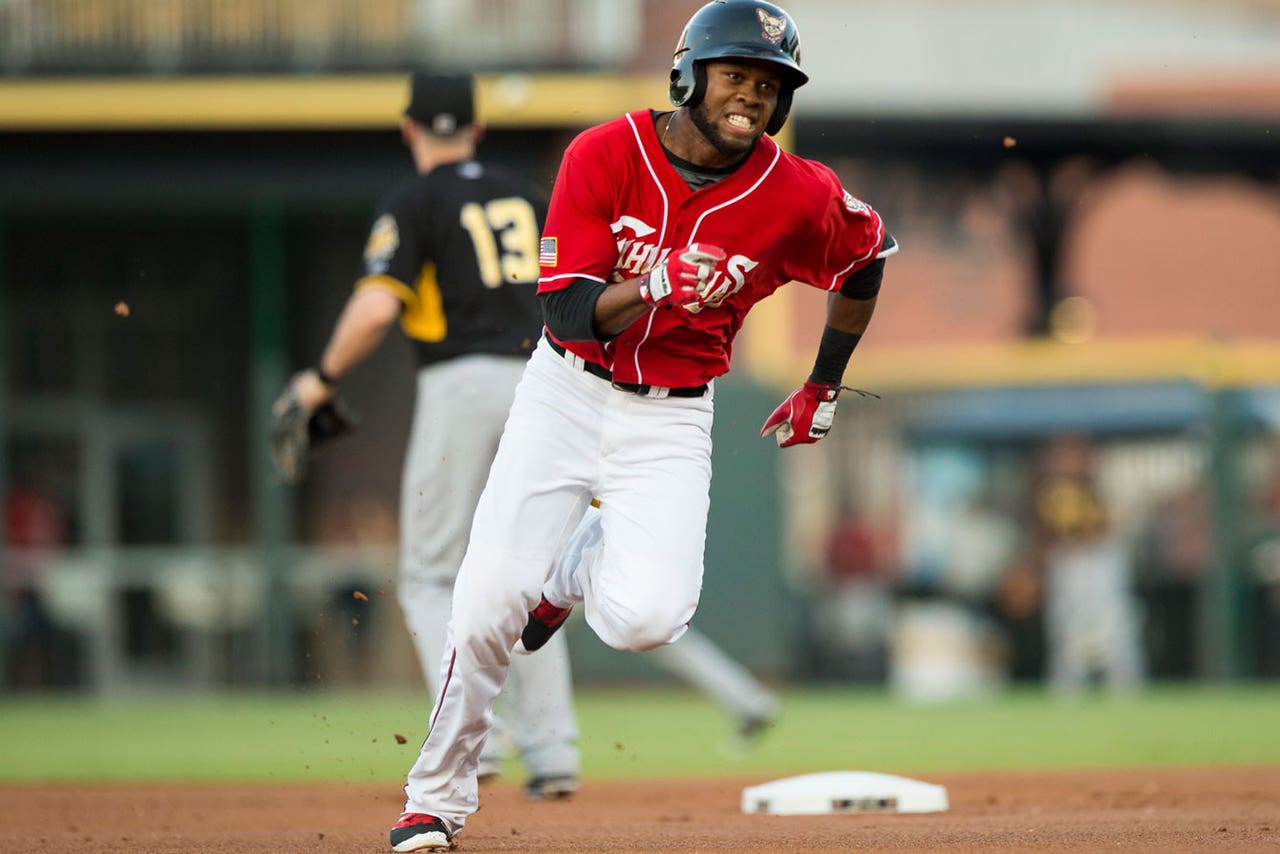 After decades of proclaiming that they would spare no expense in building a quality minor league farm system, the San Diego Padres' reality finally matches their rhetoric. The organization has spent well over $70 million dollars (and counting) on the international market, went aggressive in the amateur draft, and has handed out four of the five biggest individual signing bonuses in team history.

In poker parlance, the Padres are all in on amateur talent acquisition.

General Manager A.J. Preller, in his third year at San Diego's helm, has weathered a few controversies but also built a consensus top five system which should get even better with high draft picks this year and next.

In addition to being given a relatively open checkbook by ownership - a courtesy his predecessors were not provided – over the last 18 months Preller also peddled veteran players for quality prospects, many of whom have generally performed better than public expectations at the time of the deals.

Seven of this year's Top 20 players, including the top two, were acquired via trade. Even in the salary dump of James Shields, Preller found a way to pry away Fernando Tatis, Jr. who many believe is one of most talented prospects in a strong San Diego system even though he is far away from the big leagues.

Austin Hedges, Hunter Renfroe and Manuel Margot will be among the first wave of talent to arrive with the big club. Also expect to see Carlos Asuaje and Dinelson Lamet get long looks. The strength of the minor league system will be in A-Ball as the starting pitching staffs at Fort Wayne and Lake Elsinore may include nearly half of this year's Top 20 at one time or another. In the upper minors, keep an eye on young second baseman Luis Urias, especially in how well he adapts to splitting time at shortstop. The lower minors will feature two Arizona League teams because of the influx of international talent acquired and San Diego should send a particularly strong team to Tri-City this summer.

1. Manuel Margot CF

Only 21, Margot was well over five years younger than the PCL average last summer and was second only in the league to teammate Carlos Asuaje in runs scored, third in hits and among the top five in stolen bases with 30 in 41 attempts. Defensively, he improved his routes in the outfield and at the Future's Game gave Padres' fans a taste of what he can do with a spectacular catch in deep right-center.

Margot has a chance to be a very good everyday centerfielder and profiles as a top-of-the-order hitter who can drive the ball into the gaps and steal 30 to 40 bases. While he is a very good player now. he's going to be even better as his mental understanding of the game begins to catch up with his prodigious physical skills - as we saw this past year in El Paso.

2.Anderson Espinoza            RHP/SP

While Espinoza's numbers in his first full season weren't eye-popping, the stuff – and the potential - was. His fastball sits easily in the mid-90s with the ability to touch higher. While his change was his best offspeed pitch when he arrived in the U.S., he focused on developing his curve this year. It's now a strong offering and should play better when he's mixing all three pitches in more consistently.

With all that A.J. Preller went through with the medical report controversy during the past year, being able to acquire Espinoza may have been worth it. He'll turn 19 in March and will likely be the ace of a deep Lake Elsinore staff less than a month later.  He would be regarded as one of the elite starting pitching prospects in the game with a strong showing in the Cal League this year.

3. Hunter Renfroe     Corner Outfielder/Centerfield

While not everything completely came together for Renfroe last season, it was pretty close. He led the organization in home runs and RBI's, was fourth in the PCL in batting average, made an impressive cameo at the big league level, and was the MadFriars Player of the Year. While his strikeout rate fell at Triple-A, his walk rate went from mediocre to almost nonexistent. We believe he'll equalize a bit going forward, but that rate could lead to some real variability in value from year-to-year. While a few people have read a lot into his severe home/road splits last year, he hit better in Omaha than Albuquerque and was better in Sacramento than Colorado Springs, so that could be as much noise as information.

The quintessential Renfroe moment came when he hit a home run off of the top of the Western Metal Supply Building in Petco.  It was a pitch that was somewhere below his mid-shin and he "golfed" it off of the roof. Was it the type of pitch that the organization has been working on with him to not swing at?  Sure, but after watching him play for the past few years sometimes what is wrong for others is right for him.

He's going to be the opening day right fielder for the Padres and at times he will struggle to make consistent contact, but there is enough power and defense to justify him developing into a quality major league outfielder.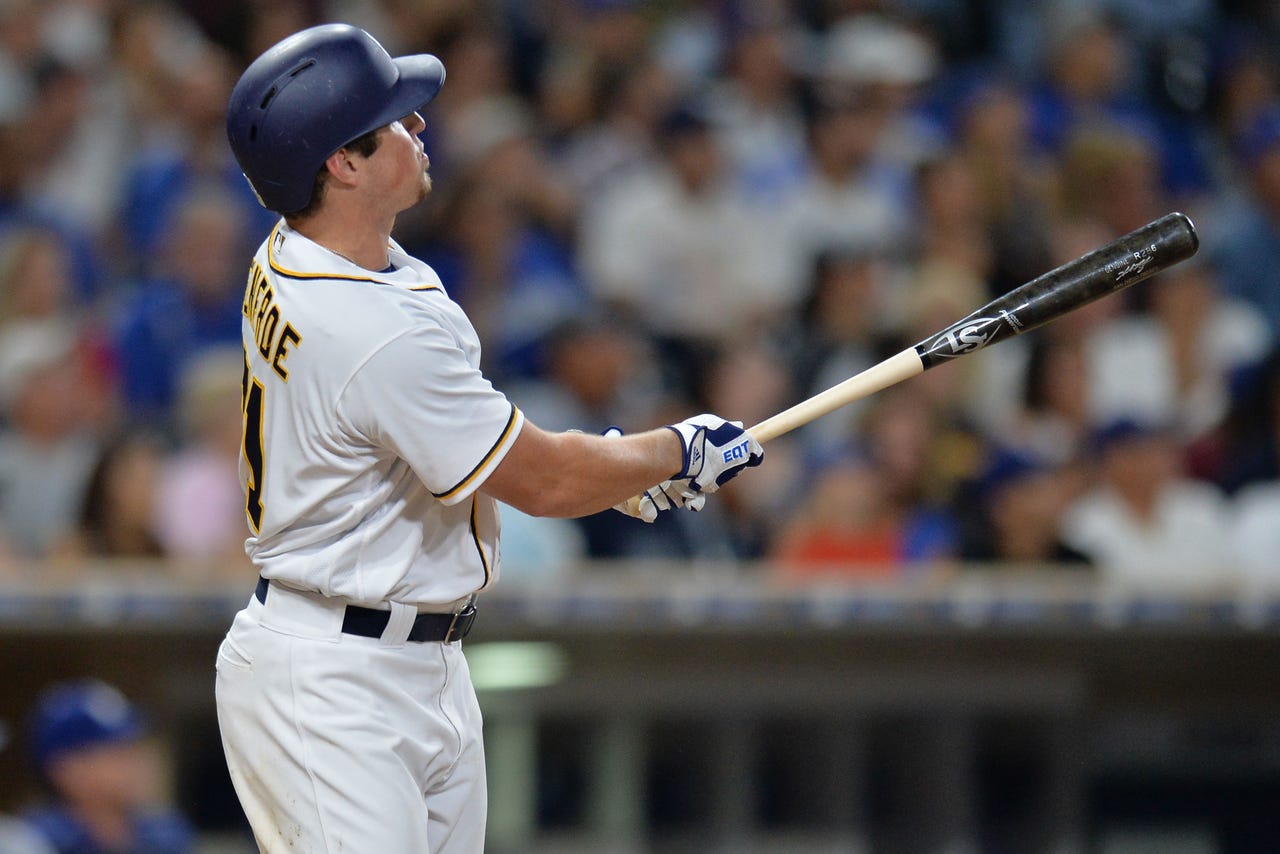 4. Cal Quantrill          Starter/Right-Handed Pitcher

In the two years before the Padres made him their top pick, Quantrill threw only 18.2 competitive innings and had Tommy John surgery. But he quickly showed he was completely back to where he was during his freshman year at Stanford, if not a little better. He showed plenty to like in his pro debut, flashing a fastball with a bit more velocity than the organization expected in the early going and the same feel for a fantastic change-up that evaluators remembered.

He can touch 96 mph with his fastball and there were reports of him topping out at 98 mph in the AZL. His changeup is a clear strikeout pitch and his slider also could become and above-average pitch.

Quantrill will begin the year in High-A Lake Elsinore and should see Double-A San Antonio by the end of the year, but the organization will probably not push him much beyond 100 innings this season.

5. Luis Urias  Second Base/SS

Urias led the Cal League in batting while playing what was universally considered a nearly flawless second base despite being nearly five years younger than the Cal League average. He has a short, easy swing with great pitch recognition and gets the barrel to all parts of the strike zone easily. He's walked more than he's struck out as a professional, and looked completely comfortable when the organization showed confidence in him by giving him a three-day cameo in El Paso.

He'll have amassed a few hundred at-bats in Double-A San Antonio before he turns 20 in June, and is likely the club's long-term solution at second base, though he does have enough arm for third and it's conceivable the club's plan to experiment with him at shortstop in 2017 will lead to a bit more positional flexibility.

6. Adrian Morejon    Starter/Left-Handed Pitcher

The Padres' decision to blow the roof off their international spending coincided nicely with MLB's clearance of Morejon as a free agent. He had been on teams' radar since earning the victory over the United States in the gold medal game of the 2014 Under 15 World Cup, and was part of the mass exodus from the island in the second half of 2015. San Diego signed him for $11 million dollars, plus a 100% tax on that amount to MLB.

With the mass of talent that the organization has beginning the year in Fort Wayne this season - and Morejon not pitching for a year - he might be held be held back in Extended Spring and begin the year in short-season Tri-City. A strong showing in the spring could force the organization's hand.

7.         Michael Gettys           Centerfield

Gettys is simply among the most talented athletes in baseball with his five-tool ability that can shine on both sides of the ball - he has even more upside then Renfroe with his speed in center field. The big question with him has always been if he could make enough contact at the plate to fully display them.

Repeating Low-A Fort Wayne, he saw his on-base percentage rise by 101 points and may have put up even better overall numbers in Lake Elsinore if a variety of nagging injuries hadn't slowed him down. As with Renfroe, his biggest growth this year came on the mental side of the ball as he learned to relax more at the plate and made some mechanical adjustments in his swing.

He should spend a good part of 2017 back in Lake Elsinore, especially after the Arizona Fall League, but the real test for Gettys will be whether his pitch recognition and ability to stay in the moment hold up when he reaches Double-A.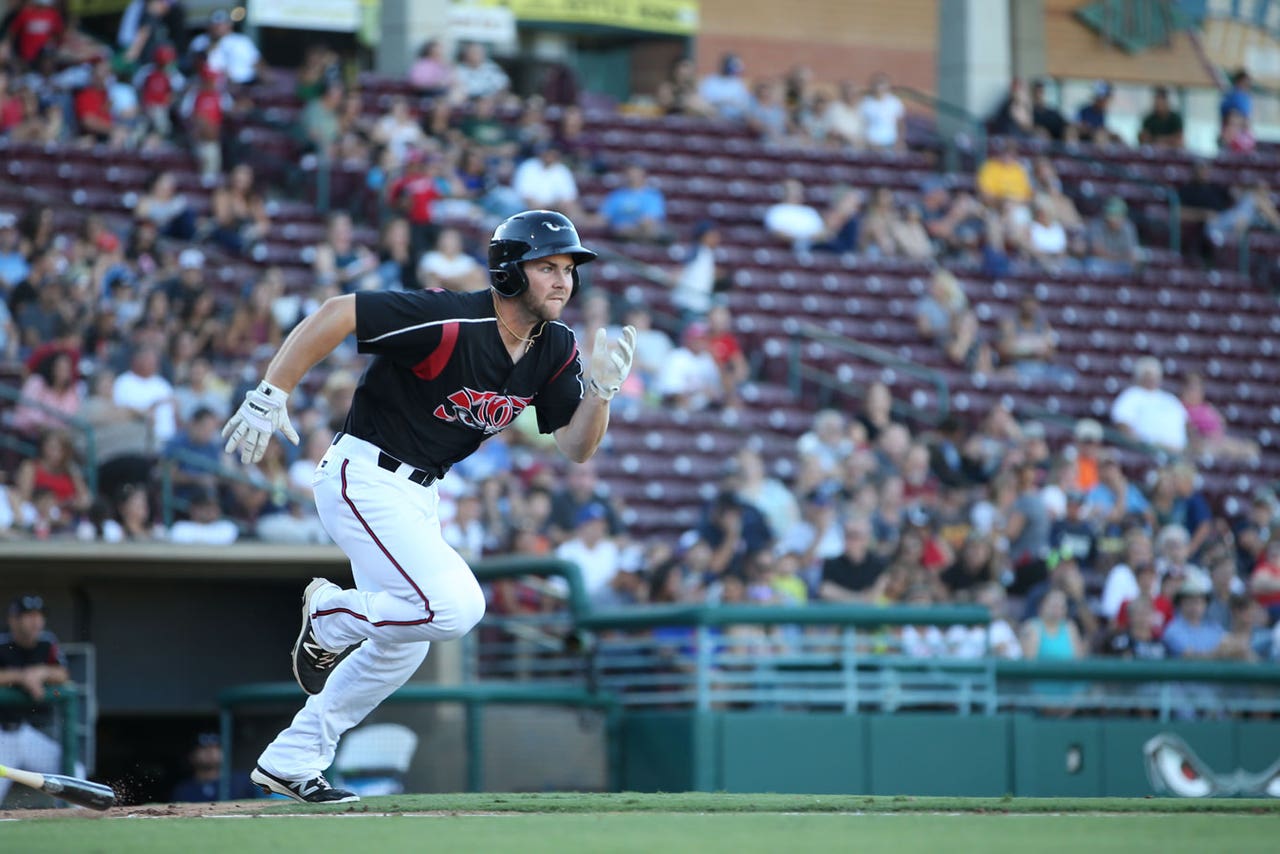 8. Eric Laurer            Starter/Left-Handed Pitcher

Lauer posted the lowest ERA in the NCAA since 1979 and may be the first among this year's draft class to reach the major leagues. While he will not blow anyone away with his velocity, his fastball consistently sits in the low 90s with exceptional command. Additionally, he can also sink and subtract with his fastball to go along with a plus slider and curveball. The organization is going to attempt to get him to throw his curve more - which he did in college - and work on an improving change-up.

It would be surprising if Lauer doesn't open 2017 at least in Lake Elsinore, and it's not out of the question that the team might push him up to Double-A to put him up against hitters who can be selective within the zone in match-ups.

9.         Jacob Nix       Starter/Right-Handed Pitcher

Of all the young pitching talent in Fort Wayne last summer, Nix had the most impressive year. He throws a lot of two-seam fastballs and features a pretty good spike curve. The big right-hander had some of the highest average velocity of anyone in the system and when he has all three of his pitches working, he is as good as anyone. Nix perhaps threw too many strikes -- opposing hitters hit .280 off of the righty, although some of that could be blamed on an outfield that wasn't as good after Michael Gettys was promoted.

At 21 years old, Nix will be coming back home to Southern California to open the year in the Storm rotation. He has the physical presence, pitching mix, and approach you want to see, and has put together the mental side of his game as well.

10.       Carlos Asuaje                        Second/Third Baseman

Asuaje was advertised as a utility infielder who couldn't play shortstop when he was acquired, but he ended up leading the PCL with 172 hits, posted a .378 on-base percentage and only made 12 errors in 134 games. The left-handed hitter hit .321 at home and .322 on the road and may have been the most consistent performer of all the Padres' minor leaguers last season.

While he profiles more as a contributor rather than long-term starter, Asuaje will be in the mix for the opening job with the big club next year between Corey Spangenberg and Ryan Schimpf. He's the best of the three defensively and may even provide the most consistency at the plate.

11. Josh Naylor, 1B;12. Dinelson Lamet, RHSP; 13. Fernando Tatis, INF; 14. Chris Paddack, RHSP; 15. Mason Thompson, RHSP; 16. Hudson Potts, INF; 17. Logan Allen, LHSP; 18. Jorge Ona, OF; 19. Phil Maton, RHRP; 20. Reggie Lawson, RHSP

Not in the Top 20 Sleepers:  SS/INF Chris Baker, LHP Joey Lucchesi, OF Nick Torres, CF Franchy Cordero and RHP Walker Lockett.

For capsules on all the Top 20 prospects and more information on the top ten, please visit MadFriars.com. Follow our Twitter conversation on these and all Padres prospects @madfriars.

 

These rankings compiled and written by John Conniff, David Jay, Ben Davey and Kevin Charity.
---
---