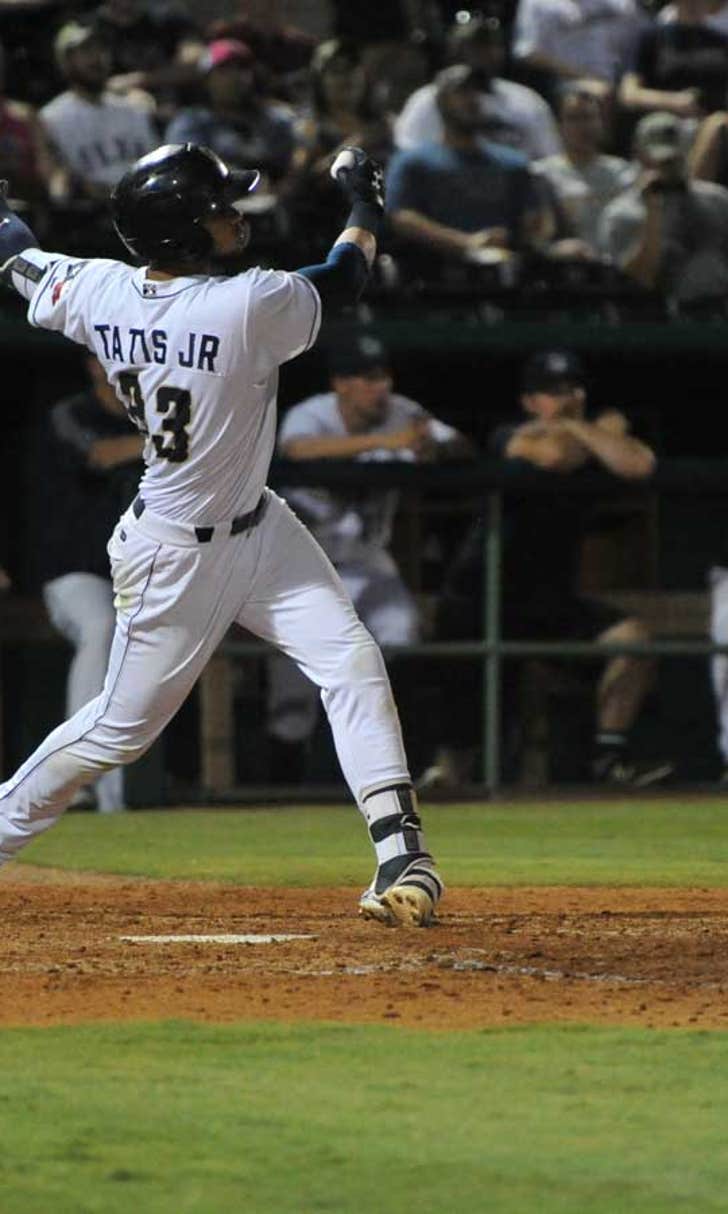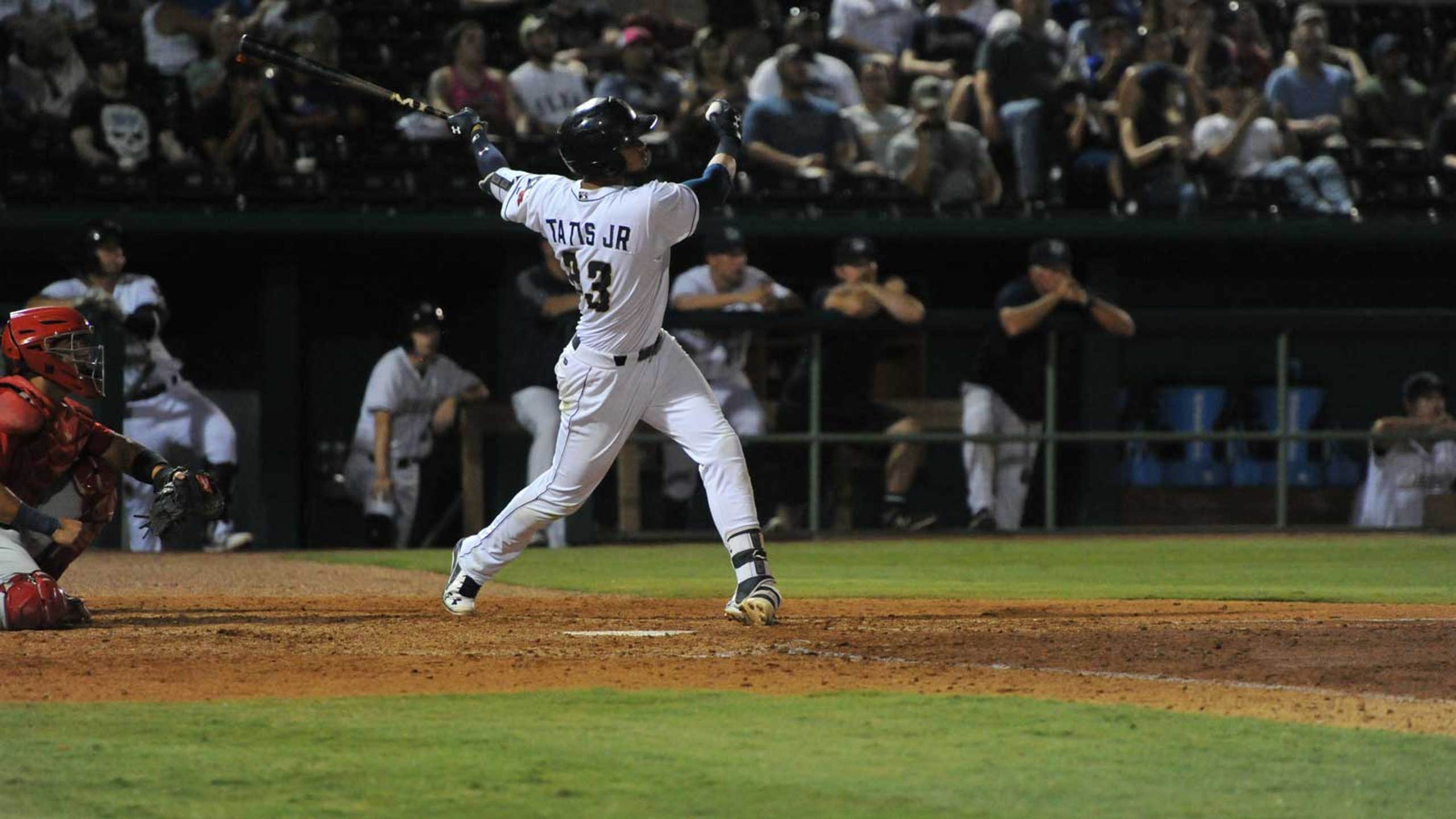 MadFriars' May Players of the Month
BY Marcus Pond, MadFriars • June 5, 2018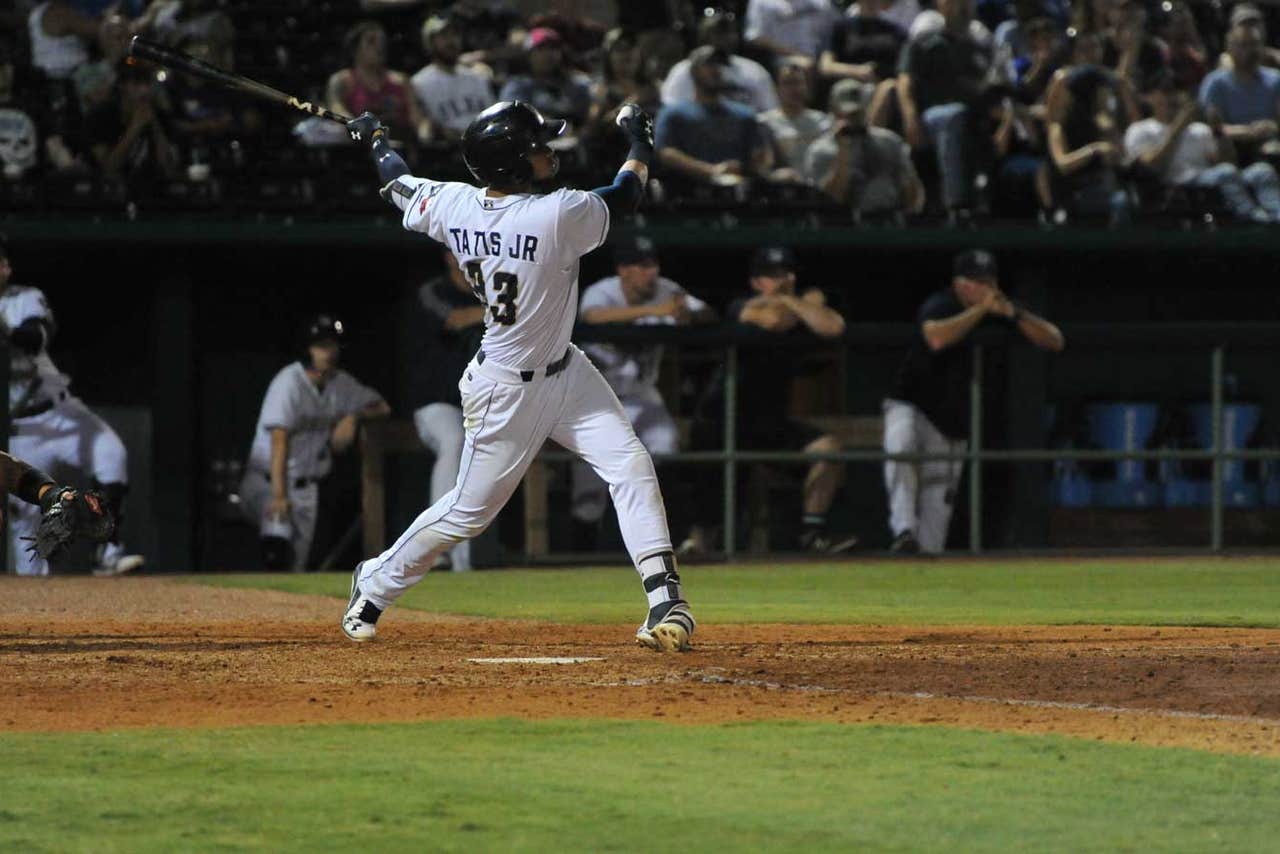 May saw the reemergence of Fernando Tatis, Jr. and the full return of Chris Paddack from Tommy John surgery. As always, this month's listings are not meant to replace or update the MadFriars Top 20 prospects list, but rather call out individual performances worth noting.

El Paso Chihuahuas (Triple-A)

In the hitter-friendly confines of the Pacific Coast League, offense is never too scarce, but good pitching can be hard to come by. In May, El Paso's rotation struggled to overcome the loss of Eric Lauer via promotion, and a pair of injuries to Brett Kennedy (ankle) and Luis Perdomo (shoulder). The Perdomo injury was especially difficult to stomach, given the success he had been having since being demoted from San Diego. The Rule 5 pickup from 2016 was sporting a 2.81 ERA in six starts for the Chihuahuas (1.95 in May), and though he'd given up more home runs than you'd like (10 in 41.2 innings), he was also walking far fewer batters (1.9 BB/9) than he did in San Diego this year.




Carrying the offense for the first part of May was slugger Franmil Reyes. The six-foot-five Dominican-born outfielder terrorized Triple-A pitching to the tune of a .561/.647/1.317 hitting line in May to earn his Major League call-up. While there are still questions as to how his particular skillset will translate to the big league level, he made it apparent he could handle a greater challenge by hitting nine homers in 12 games and walking more times (10) than he struck out (8).

Reyes' contributions were especially important with the slow start by Top-100 prospect Luis Urías. While his three home runs in May put him within striking distance of a career high, he struck out at a very un-Urías-like 18.6% rate, in route to posting a .239 average for the month. The silver lining is that he was able to maintain a healthy .357 OBP, due in large part to a robust 12.4% walk rate. Beginning the season as one of the youngest players in the league, look for him to begin heating up as the season continues.

While the starting pitching struggled, there were a few bright spots out of the bullpen. Robert Stock and José Castillo were both promoted from Double-A San Antonio, and the fire balling duo combined for 23 strikeouts in 20 innings, while walking just six. After giving up four home runs in 10 games and allowing an 8.10 ERA in April, Trey Wingenter returned to form and posted a 1.84 ERA in May, not allowing any homers and striking out 17 in 10 innings.

El Paso Player of the Month: Franmil Reyes

San Antonio Missions (Double-A)




At the beginning of the season, all eyes in the Padres system were turned to Fernando Tatis Jr. After an impressive showing in the Midwest League (Single-A) in 2017, he was promoted to Double-A in August, just in time for the Missions' playoff push. Many wondered if skipping High-A might've hindered the development of the 19-year-old, especially after he hit .177/.231/.333 and struck out 32.7% of the time in April.

He responded by becoming one of the best hitters in the league in May, hitting .336/.414/.639. Nobody hit more home runs (7) than he did, and in addition to walking 9.2% of the time, he cut his strikeout rate down to 24.3%. If he can continue to show the same adjustments to tougher pitching, all while playing shortstop at a high level, Padre fans could be seeing him at Petco Park sooner rather than later.

With the Padres signing Eric Hosmer to a long-term contract at first base, Naylor is blocked for the foreseeable future, so the Padres have begun playing him in left field. The results have been mixed thus far, but it's encouraging that his bat has been so hot that it's warranted a way to keep it in the lineup. Allen, who last year drew criticism for his play behind the plate, has improved his footwork and receiving abilities, and has thrown out runners at an impressive 32% rate (16 for 50). Though the Padres have given him time this year at first base, they will likely give him every opportunity to succeed as a catcher, and the first two months in Double-A have been encouraging.

The rotation, which was set to include holdovers Cal Quantrill and Jacob Nix from last year's playoff team, has struggled to gain consistency. Quantrill has posted a 3.6 BB/9 rate, and in May, batters hit .309/.368/.449 against him. With Nix limited to one start this year due to a groin injury, the man who has become a must-see on the nights he starts is Logan Allen.

Acquired from the Red Sox in the Craig Kimbrel trade, he struck out 46 batters in 38 innings in May. Despite a bumpy end of the month, he still posted a 3.32 ERA and leads the league in wins, innings pitched, and strikeouts. If he can cut down on his walks (3.6 BB/9), he could be a candidate for a late-season call up.

San Antonio Player of the Month: Fernando Tatis Jr.

Lake Elsinore Storm (High-A)

At the beginning of the season, the Storm were thought to have the most talented rotation in the Padres system, boasting Top-100 names like Michel Báez and Adrian Morejon, along with highly touted draft pick Reggie Lawson. In May, that trio combined for 67 strikeouts in 72 innings and posted a combined 3.25 ERA.  Not too shabby for a group that was among the youngest in the California League, right?
While there is plenty to be excited about in Lake Elsinore, their most intriguing pitcher didn't start the year in High-A. Recovering from Tommy John surgery, Chris Paddack returned to full-season action at the end of April, and has been very impressive since his first start. In May, he struck out 44 hitters in 25.2 innings, while walking just two. Though his last two starts showed that he was human (allowing 8 runs in 10 innings, after throwing shutouts in his first four games), a pitcher with his strike-throwing ability and tendency to miss bats isn't long for the California League, so anybody who wants to see him play for the Storm better plan that trip quickly.




Though Paddack has been incredible, the most surprising start of the system belongs to Storm outfielder Buddy Reed. After a poor showing in Single-A Fort Wayne last year (.234/.290/.396), the speedster out of the University of Florida continued to turn heads in May, posting a .308/.364/.551 hitting line. There has been some cause for skepticism, as he is able to use his speed to exploit low-level defenses (he is able to bunt for base hits, and it wasn't until the middle of the month that his outside-the-park home runs outnumbered his inside-the-park home runs), and his BABIP in April was an unsustainable .460. However, in May it's dropped down to a more realistic .397. Like Paddack, he should be getting challenged by a promotion to Double-A before the end of the year.

Lake Elsinore Player of the Month: Chris Paddack

Fort Wayne TinCaps (Low-A)

With all the big pitching prospects in the Padres system, none is more hyped than MacKenzie Gore. Limited to just two starts (five innings) in May due to blister concerns, the youngster out of Whiteville, North Carolina struck out ten while walking two in route to posting a small sample size ERA of 12.60. Fortunately, the TinCaps have received big contributions from elsewhere in the rotation, namely lefties Osvaldo Hernandez and Nick Margevicius.

Hernandez, an international free agent from the big 2016 signing class, posted a 0.90 ERA in four starts, striking out 19 and walking 6 in 20 innings. While just 6-feet tall, the 20-year-old Cuban has a low- to mid-90s fastball and throws strikes. Margevicius, a seventh round pick out of Rider University last year, posted a 30:3 K:BB rate in 25 innings in May.

Even more encouraging than the pitching performances in Fort Wayne have been the improvements they've seen from the offense. As the youngest player in the league, infielder Justin Lopez got off to a rough start, hitting .197/.265/.246 in April. In May, he hit .264/.312/.460, including his first three home runs in the Midwest League. Already lauded as one of the better defensive infielders in the system, if he can continue to respond positively to an aggressive placement, he'll be a big name to follow in the Padres farm system.

Other improvements among position players include catcher Luis Campusano, who's improved bat-to-ball skills led to a May batting average almost 40 points higher than in April. He has also thrown out 30% of would-be base stealers (6 for 20). Second baseman Esteury Ruiz, who has shown some struggles handling the position defensively, also raised his May OBP by almost 30 points, while also collecting 12 extra-base hits in 25 games.

Fort Wayne Player of the Month: Osvaldo Hernandez

System Player of the Month: Fernando Tatis Jr.

While Reyes' video game numbers for the first two weeks were fun to chart, and Paddack's early domination of the Cal League was impressive, the sustained effort of Tatis Jr. allowed Padre fans a much-needed sigh of relief. With the endless carousel of shortstops that have made one-season stops in San Diego, all are hoping that he and Urías are the long-term answer to their middle-infield woes.
 
---
---