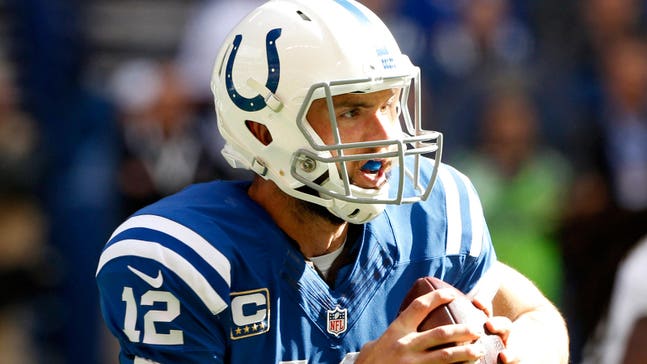 Luck turned down a chance to become Panthers franchise QB
Published
Nov. 2, 2015 5:31 p.m. ET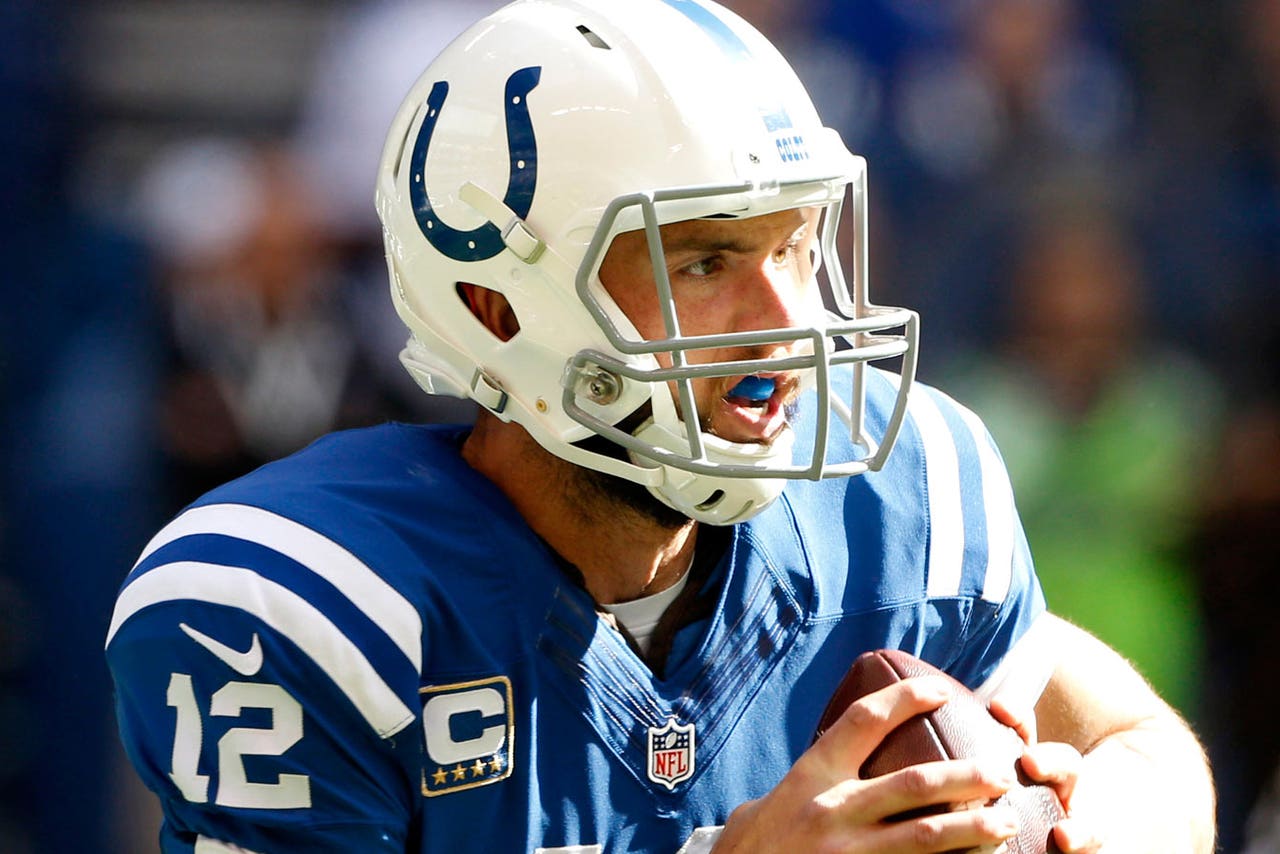 CHARLOTTE, N.C. -- Had things turned out differently, Andrew Luck would have been the quarterback of the Carolina Panthers.
And Cam Newton? Who knows?
The Panthers had Luck pegged as the No. 1 pick in the 2011 NFL draft after his redshirt sophomore season, but he decided to return to Stanford. The spurned Panthers quickly turned their attention to Newton, the Heisman Trophy winner from Auburn.
The rest is history.
Newton would begin his reign as the franchise quarterback in Carolina as an immediate starter in 2011. He's led the Panthers to back-to-back NFC South division titles and has them in position to win another after a 6-0 start.
Luck went No. 1 overall to the Colts in 2012 and has been solid before a rough start this season. On Monday night, he'll make his first trip to Charlotte when the Colts (3-4) face the Panthers in a nationally televised game.
Luck said last week the decision to remain at Stanford had nothing to do with not wanting to play for the Panthers, who were coming off a 2-14 season in 2010 and were in the midst of a coaching search.
"Absolutely not," Luck said. "Absolutely not, and I hope people don't think that."
Luck said he always knew he wanted to stay in school for four years to finish his education.
"I needed to stay an extra year to get that done," Luck said. "You know, I felt like I still needed to grow and learn as a football player and that college would still give me that opportunity to grow and learn."
Luck said he spoke to his parents about the decision before deciding to return to play for the Cardinal.
That discussion didn't last long.
"It was not a stressful decision," Luck said. "I just think in my mind I was always going to stay in school for four years and still had unfinished business you could say on the college, amateur level."
Things have obviously worked out well for both the Panthers and Colts, although Indianapolis has been struggling this season. Luck has thrown nine interceptions amid reports that he's injured.
Colts coach Chuck Pagano said it's not right to put blame on Luck for the team's struggles.
"It's team football, right? It's offense, its defense, its special teams, its myself, its coaching, it's everything. We all have to be better," Pagano said. "It doesn't fall on one guy and one player, period."
Looking back, Luck said he's glad he stayed at Stanford even though he didn't win that elusive national championship -- or even the Heisman -- in his final season. Luck threw 37 touchdown passes with 10 interceptions, leading Stanford to an 11-2 record and berth in the Fiesta Bowl. The Cardinal finished seventh in the final AP Top 25 poll.
"I grew up. I matured. You can say I got whatever that is out of your system, whatever that college, bug, itch out of my system," Luck said.
He said he also got better as a football player.
"Maybe I just wanted some closure in that last year," Luck said.
Luck said he has admired Newton from afar.
"He is I think one of the premiere quarterbacks in the NFL," Luck said. "I've caught snippets of highlights this year and it looks like he is playing on fire. Some big plays and doing a bunch of things well but, I greatly admire him."
---