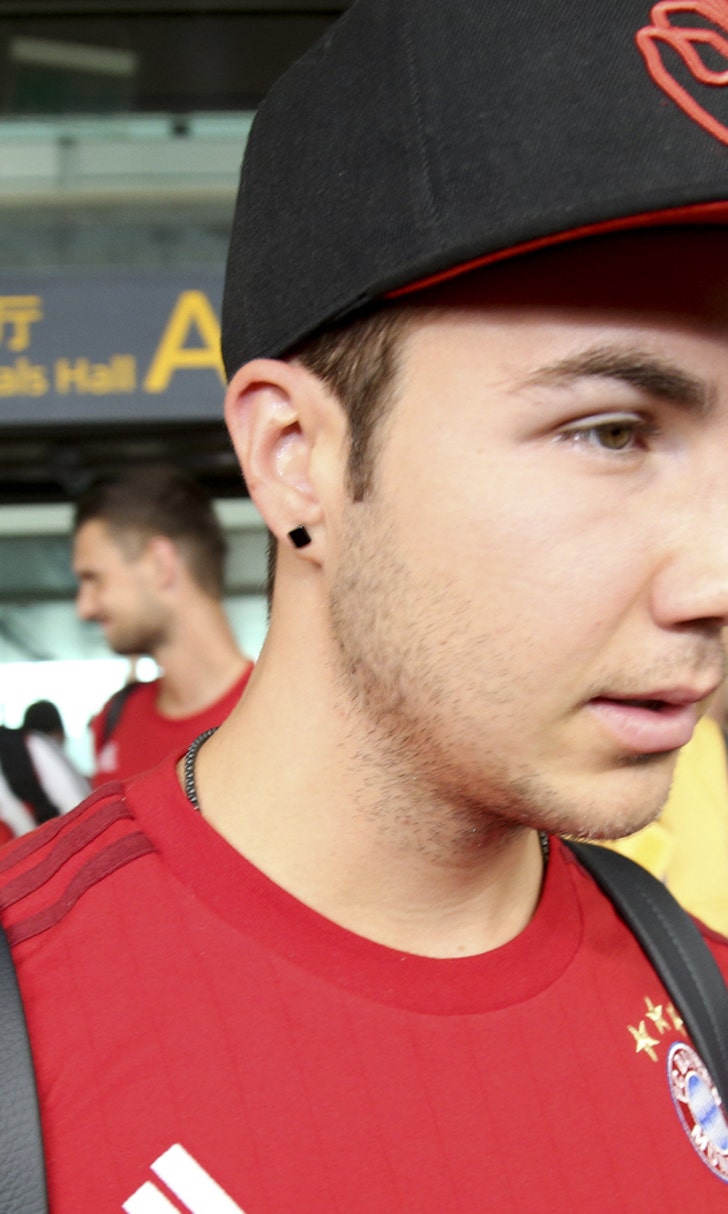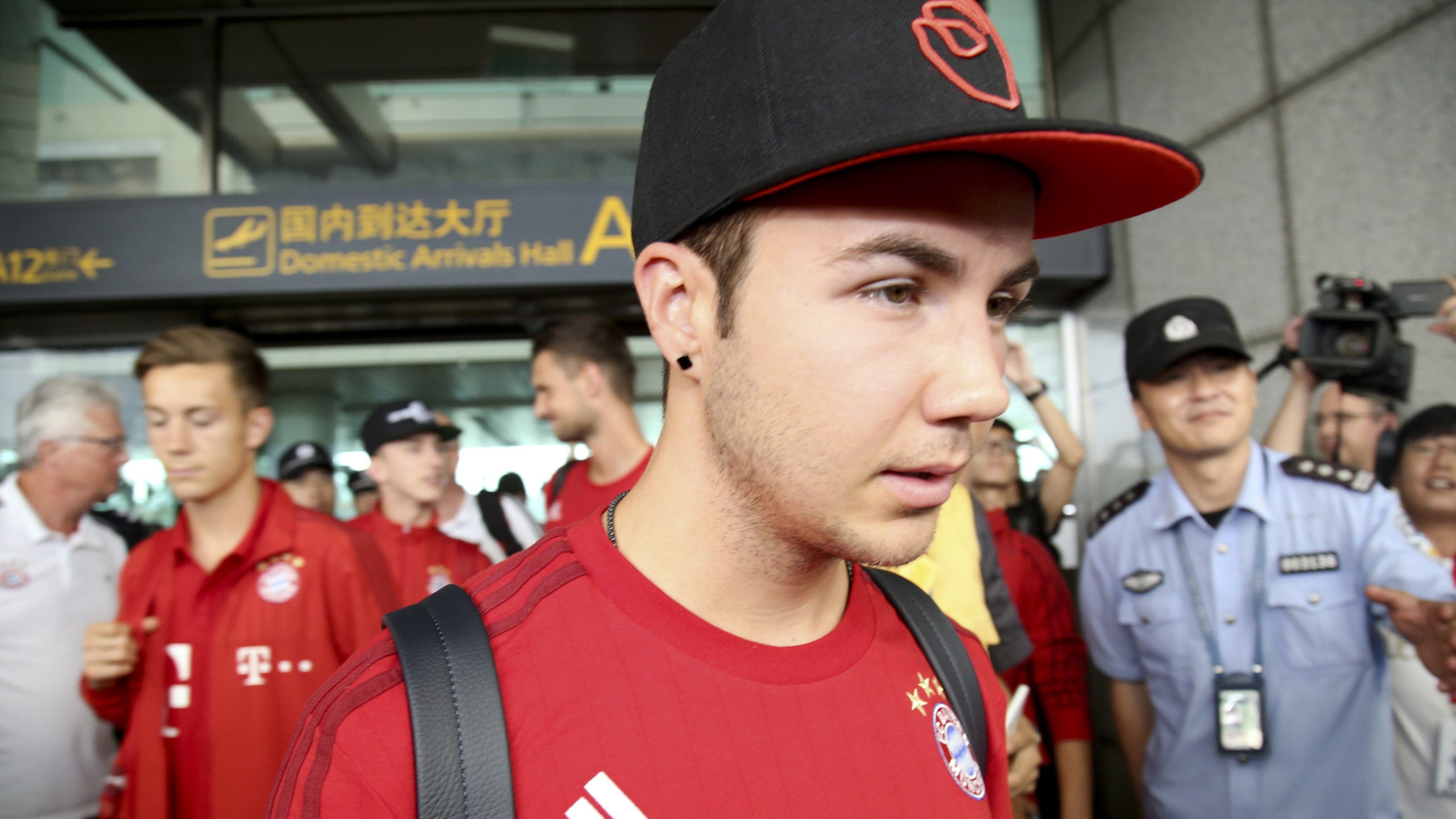 Loathing and accepting soccer's transfer window
BY foxsports • July 25, 2015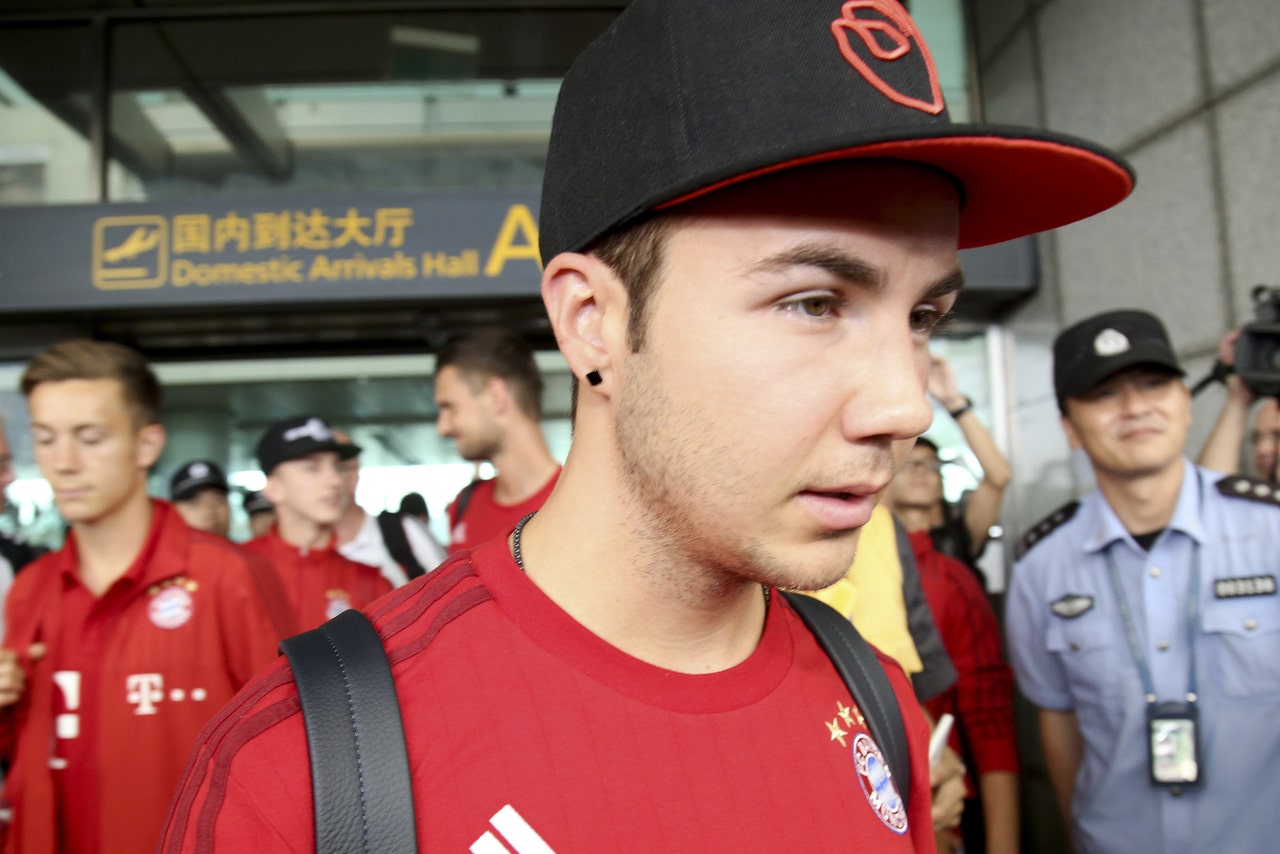 By Shaun Ranft
Over the past couple weeks, we've discussed the summer transfer window—whether it be about club-specific moves or the changing dynamic of a window as a whole. In no particular order, today's piece focuses on a variety of topics, including but not limited to: transfer strategies, inflation and avid reporting.
The Art of Making Up Stories
Alternatively titled "Everything's a Link," this heading receives its inspiration from social media reporting. In the summer months leading up to the new season, it's incredibly difficult to wrap your head around each and every rumor that appears in print, and that's because in today's world no team or player is safe from the Internet.
Say you're minding your own while sipping on coffee and catching up on yesterday's news; suddenly this appears.
Are you watching closely?
Mario Götze—you know, the 23-year-old midfielder whose extra-time goal won the 2014 World Cup for Germany last year in Brazil—on a loan deal to Juventus. It is so far-fetched that the only thing that makes sense is the club receiving the player: Serie A giants Juve, and it does so because they have both the highest transfer budget and wage bill in Italy. And even then, the kid already plays for Bayern; it doesn't get much bigger.
Throw in something about the player being unsettled—which if you read a lot you'll quickly learn just about every player is, apparently—and you've got all you need for a story. Now, I'm not even saying someone of Götze's caliber (or potential) is off-limits. Big names will always move, but teams that can realistically afford such names are few and far between. Juve has money, but when something such as this gets put out there, the most you can do is roll your eyes.
Not only is that a lot of money, but that's a lot more money than everyone else on the club is currently making. Clubs that could afford this type of move are limited. I'd wager Real Madrid, Barcelona, PSG, Manchester United, Chelsea and Manchester City would be the ones with a legitimate chance of landing such a player, financially speaking.
Yet rumors like this continue to present themselves; rumors like this will never go away. They may get worse, but ultimately, they offer more in terms of amusement than anything. On a parting note, if there's any mention of "but Radamel Falcao went to United on loan," reasons for that are simple: The player was working his way back from a season-ending knee injury and wanted to try his luck in England. His parent club Monaco, perhaps with the view of a future sale at an inflated price, let him go but only on loan—if only to see if he could cut it in England.
United has a massive budget and can pay a player just about anything. The loan didn't pan out for either party, but Falcao has returned to the Premier League on loan again, this time with Chelsea. Is it a coincidence that two of the richest clubs in the world were able to make this move? Not one bit. It's simply the reality.
A Player's Word
File this one under "behind the scenes," and always remember this: Words are just that. The overwhelming majority of us who follow the sport have little-to-no idea what goes on behind closed doors regarding a club. We can attempt to piece together quotes from various press conferences or make an educated case based on the club's track record, but we'll never know for certain and we must stop pretending as if we do.
Athletes today are placed on a pedestal; they can never step a toe out of line, say anything even slightly off the cuff, and are perceived to be role models. Essentially, in the eyes of supporters and media alike, athletes are supposed to be perfect human beings. So when it surfaces from 2008 that center back Younès Kaboul "wouldn't join Sunderland even if there was an earthquake" then seven years later pens a four-year contract with the club, it becomes the issue of the day.
Pay no attention to the part where this statement actually came from his agent, not to mention that Tottenham Hotspur chairmen Daniel Levy has a reputation for being notoriously difficult to work with. Kaboul's comments on the chairman one year after almost moving to Sunderland are telling but very unsurprising:
"He wanted to treat us like a cow. I said to him, 'I have a personality and a mind of my own; I am not a dog.' He said I was going to Sunderland, but I said, 'I go where I want, not where you want me to go.' Sunderland are a decent club but I do not like people imposing anything on me, like you are a dog. Life is not like this."
Another player making significantly bigger waves is Fabian Delph—formerly of Aston Villa, now of Manchester City. Two weeks ago the 25-year-old midfielder released a statement about his future at the club. Despite strong links to City, the Villans captain said he was staying put:
"I'm aware there has been intense media speculation surrounding my future in the last 24 hours and I want to set the record straight. I'm not leaving. I'm staying at the football club and I can't wait for the start of the season and captaining this great football club."
Manager Tim Sherwood hailed his loyalty. After all, it's not often a promising young player spurns a move from one of the lesser Premier League sides to one of the best, but here we were. We already know how this story ends: Less than one week later, Delph completed his move to become a Citizen. Understandably, fans were a little peeved, but we should keep a couple things in mind.
How do we know the club didn't force him to make a statement on his future to appease supporters? How do we know he wasn't promised they wouldn't sell off their best players? Specifically, how do we know he wasn't promised that Christian Benteke would not be sold—a promise that would have been frivolous from the start as Villa had no control over another club meeting the terms of his release clause—but one that could have been made nonetheless. Oh, and by the way, Delph's release clause was just £8 million. That's peanuts to a club like City. If anyone at the club thought he was staying with such a low price tag looming, they were living dangerously.
Yes, the timing was abysmal, and yes, if he had a choice in the matter then he probably shouldn't have said a word, but that's life. Promises are made then broken, and circumstances change. Whether it's Kaboul, Delph or literally any other player in the game, don't read too much into statements. As human beings, their minds are capable of changing. Also, the majority of us would take the pay increase if given the option to continue on with the same work, whether we were at our current employer for five years or 15.
On a parting note, however, can we just stop it with this "I came to this club to win trophies" business? In terms of predictability, it's become equivalent to "we just have to try harder next time" following a loss in any event. We get it. Sometimes less is more, folks, and silence is truly golden.
A Manager's Word
Anyone else on board with nobody ever releasing a statement again?
Maybe that's going a bit far, so allow me to explain: Much like players, managers have a certain look they are expected to maintain. When they speak they are not only representing themselves but the club as a whole. They must carry themselves professionally, and supporters are likely to read very much into what a manager says regarding transfers, team philosophy and the like. Again with perfection.
While we lose our mind if interviews aren't of the cookie-cutter variety, we go equally crazy for the more entertaining types, ones that love a good quote such as Ian Holloway, the aforementioned Sherwood, José Mourinho and even Louis van Gaal to an extent. We want to be entertained yet we expect them to maintain professionalism. I hate to break it to you, but sometimes we cannot have it both ways.
Whether it's Holloway and his numerous lines over the years or Sherwood's full-on meltdown following a Spurs loss to Chelsea, learn to embrace the entertainers as they are as well as those who come off as bland. One way or the other, they're just doing their job.
Specifically relating to potential transfers, though, managers should always be careful when choosing their words. Remember when Spurs manager André Villas-Boas said they weren't going to sell Bale? Oops. Regardless of how long after the statement this transfer came, supporters will always remember the initial promise. Again, things change, and life goes on. The manager doesn't always have the final say.
Managers throughout history have insisted their stars are not for sale, but oftentimes we know how that plays out. If your club isn't the best of the best and has a budding star on its hands, you have to brace for the letdown that is inevitability. Only until your club elevates itself can you reasonably expect it to hold on to its best players. Are the promises silly? To a certain extent, yes, but if they went the other way and declared the squad expendable would you be any happier?
Ever-Increasing Fees
Lastly, and I'll be brief here: What a club pays for a specific player has no bearing on you. With inflation in athletics spinning even more and more out of control these days, it's far easier to detach from these things.
£63 million for James Rodríguez? Have at it. £49 million for 20-year-old Raheem Sterling? Sure. A reported £86 million for Gareth Bale? Knock yourself out. Wayne Rooney on £300,000 per week? Beyond ridiculous, but who cares?
At the end of the day, the club isn't yours. This isn't EA Sports FIFA or Football Manager; you're not the coach and you do not control the players. Reports will surface that have no business doing so, managers will say things you disagree with, and players will move despite comments to the contrary. Finally, keep the simple fact in mind that it's not your money.
Transfer windows are exciting, infuriating, amusing, grating, entertaining and excruciating, but that's what makes them what they are, and why we will continue to soak up every moment of them.
More from The Sports Post:
---