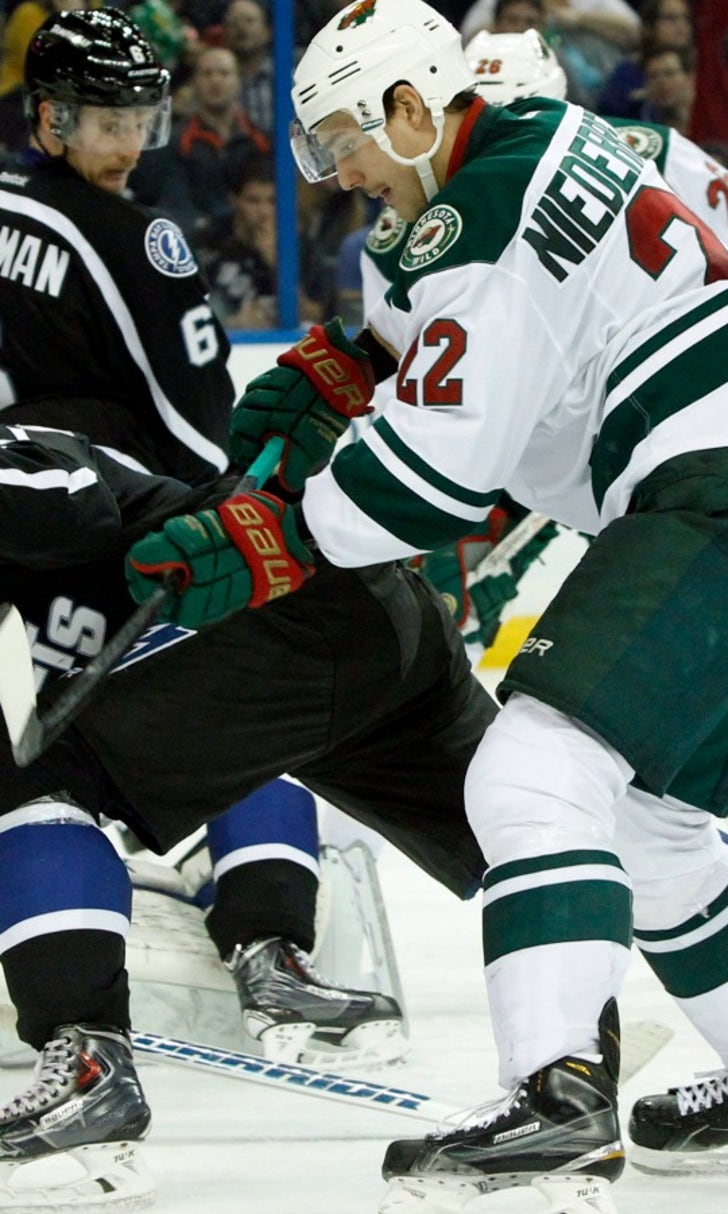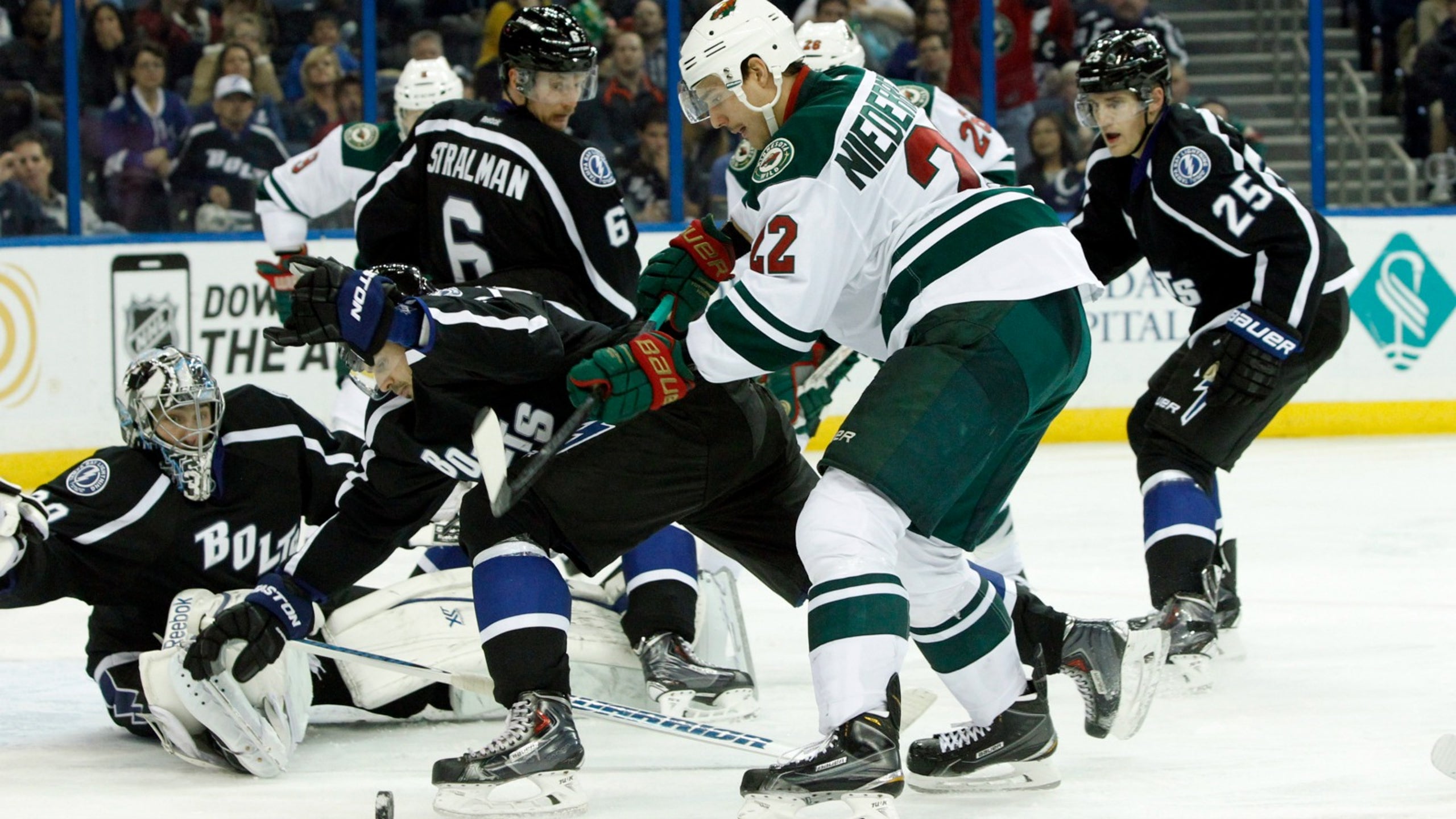 Lightning show they can also win with defense
BY foxsports • November 23, 2014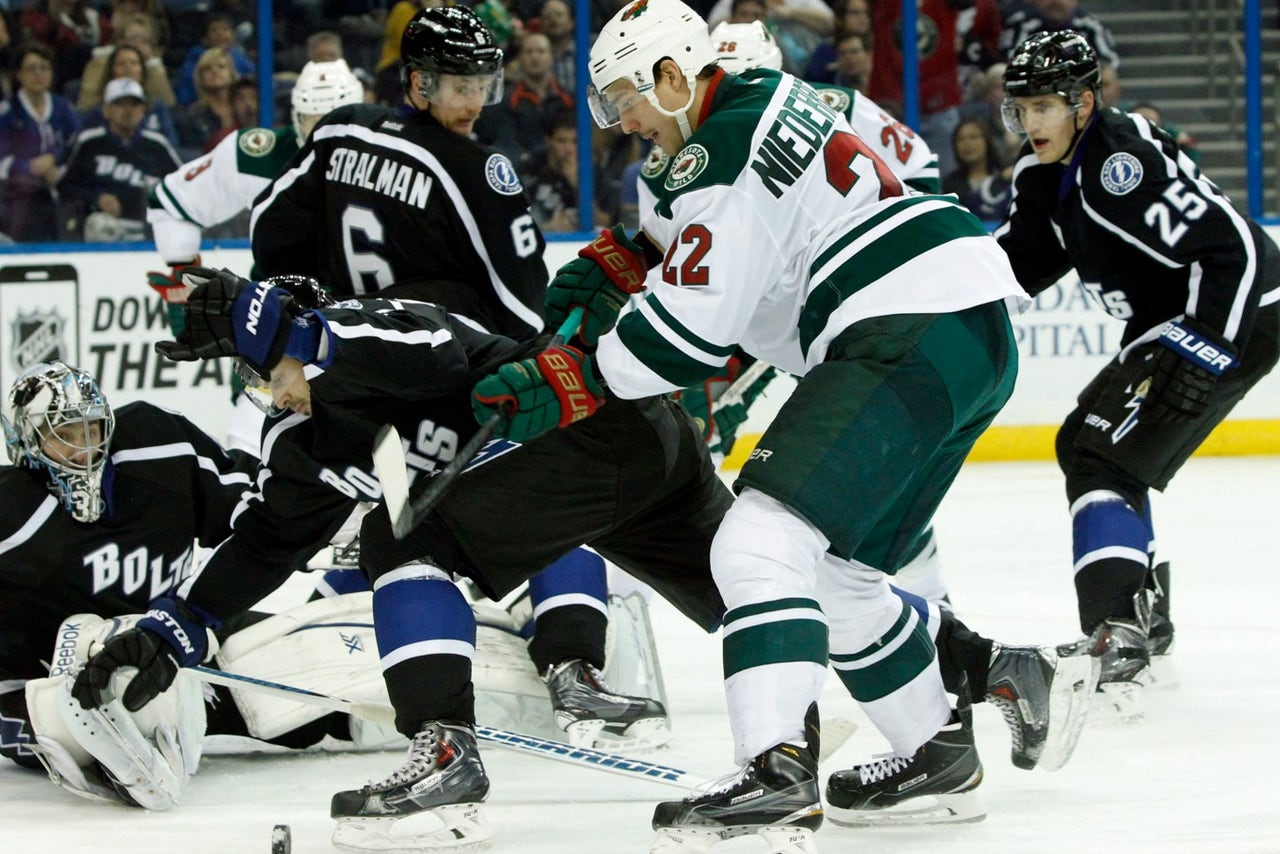 TAMPA, Fla. -- Sometimes, the personality must surprise. Sometimes, revealing depth of character is more impressive than confirming a reputation.
Such was the case for the Tampa Bay Lightning on Saturday night in a 2-1 victory over the Minnesota Wild at Amalie Arena. They entered with an NHL-high 74 goals. They owned a profile as a group of offensive high flyers, a sort of Fun-N-Gun on ice with stars like Steven Stamkos and Ryan Callahan as the show's ringleaders.
Yet the Wild forced the Lightning into a knockdown, drag-out defensive effort late. Tampa Bay had to hold onto a one-goal lead for dear life. A team known for offense was required to prove its defensive mettle.
This was more white-knuckle than white-collar. 
And the Lightning should say, "Thank goodness for that." 
There was no finesse, no smooth coast in the third period's final minutes for the Lightning to increase their point total from 28 to 30.
Instead, there was plenty of bending but no break, plenty of strong D to make the most of what they received from their O.
"Defense wins," coach Jon Cooper said.
On this night, it did. That should encourage Tampa Bay, which had struggled in the past year to overcome physical opponents when asked to provide more than offensive fireworks. Saturday, the Lightning turned a one-goal deficit into a lead with scores from Stamkos and Alex Killorn in the second period.
But what happened next was more impressive.
Ben Bishop turned back scoring chance after scoring chance, making saves from his side and on his back, with decent views of the puck and with traffic jams all around him. A hooking penalty on Tyler Johnson 18:43 into the third period created tense moments before the final horn. But when the dust settled, Bishop had turned back all 12 shots he faced in the third period and finished with 30 saves overall.
"We blocked shots, sacrificed," Stamkos said. "We kind of had to learn that you can win games 2-1 and tight games. We found a way to hang on."
This was a positive response considering the circumstances. Thursday, the Lightning closed a disappointing 1-2 in a road swing against the New York teams and the Toronto Maple Leafs. Defense was lackadaisical in losses to the New York Islanders and Maple Leafs, with Tampa Bay outscored a combined 10-4.  
Minnesota, of course, proved capable of showing similar teeth. The Wild routed the Lightning 7-2 on Oct. 25 at Xcel Energy Center, providing a dud of an ending to a five-game road trip.
This time, though, Tampa Bay answered the challenge. This time, a defensive response was more to credit for the victory than an offensive outburst.
"The last two games, we didn't play the way we wanted to," Killorn said. "I think tonight, the outcome was great, but we stuck to the way we've been playing earlier in the season, and we're pretty happy with the way that we played."
Let's show some restraint. If anything, the losses to the Islanders and Maple Leafs earlier in the week revealed where the Lightning are at this point in the season: Capable but flawed, especially on defense, with room to grow in the area if they're to maximize their offensive prowess. They must learn to be down-and-dirty grinders near their net as well as showy high flyers away from it.
The NHL's best by season's end own both identities.
But the result Saturday revealed what the Lightning can be if they become as well-rounded as they desire: A team with the ability to stonewall opponents' scoring chances and preserve hard-earned leads. They will be more dangerous if they prove as capable without the puck as they are with it.
"I thought it was really an outstanding response, to be honest," Cooper said.
"I thought we had lots of energy. I thought first period was typical Minnesota -- they don't give you much. They're a really structured team. ... They were a desperate team, and they came at us a little bit. We bent but didn't break. I just thought it was a great team effort. The boys battled, especially those guys at the end. They were just vacuuming pucks, and it was fun to watch."
It was fascinating to watch, because the scene served as proof that the Lightning can flip their script. Everyone knows about their offense. But they can win with defense, too. 
This must happen more often against the toughest physical tests in the Eastern Conference, if the Lightning are to reach where they want to go.
Offense is always necessary, but on some nights, defense should be allowed to steal the show.
Surprises can be good. Surprises can be healthy.
The more they happen, the more they become less out of the ordinary, the better the Lightning will be.
You can follow Andrew Astleford on Twitter @aastleford or email him at aastleford@gmail.com.
---
---