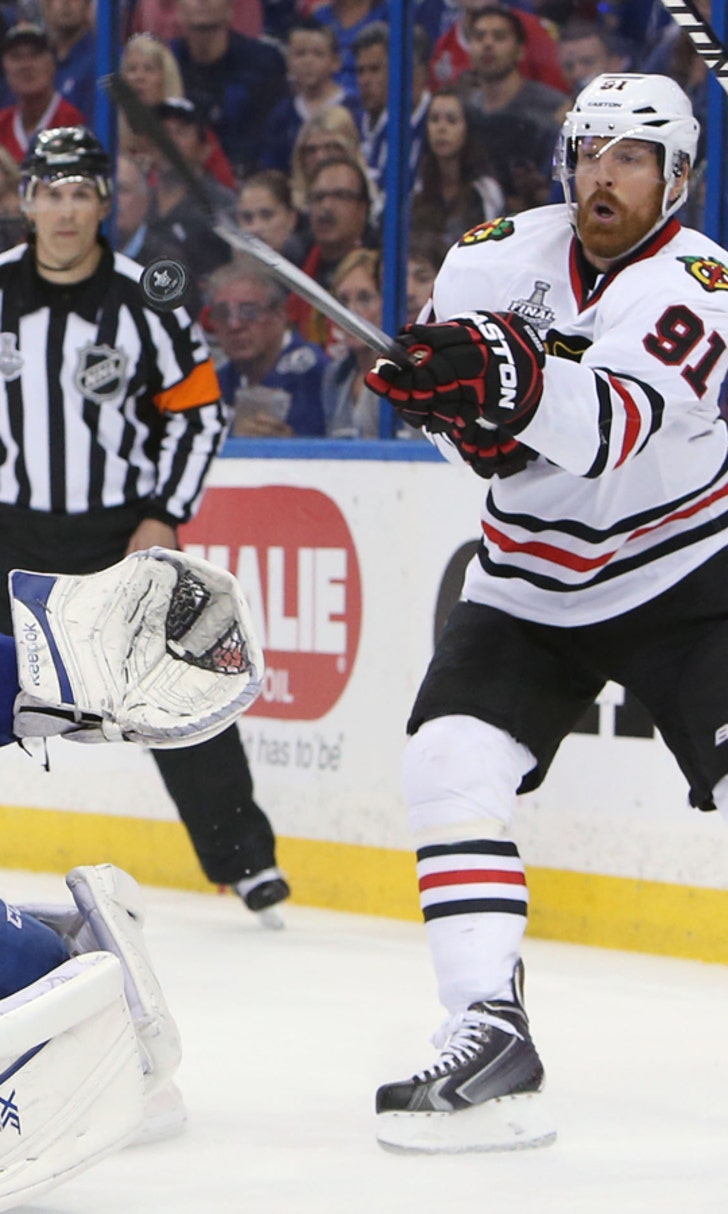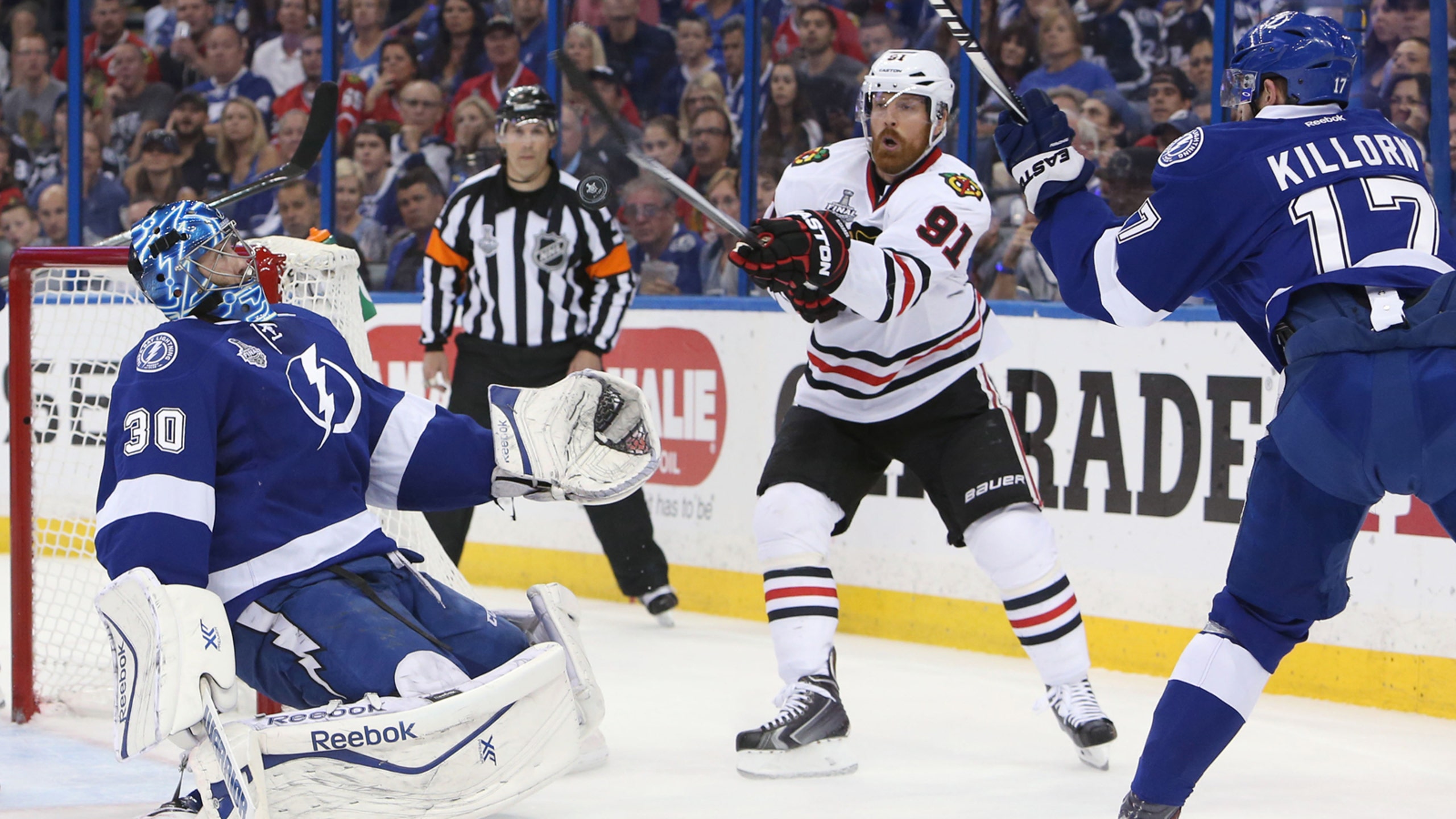 Lightning must rally in Chicago with backs against the wall again
BY foxsports • June 14, 2015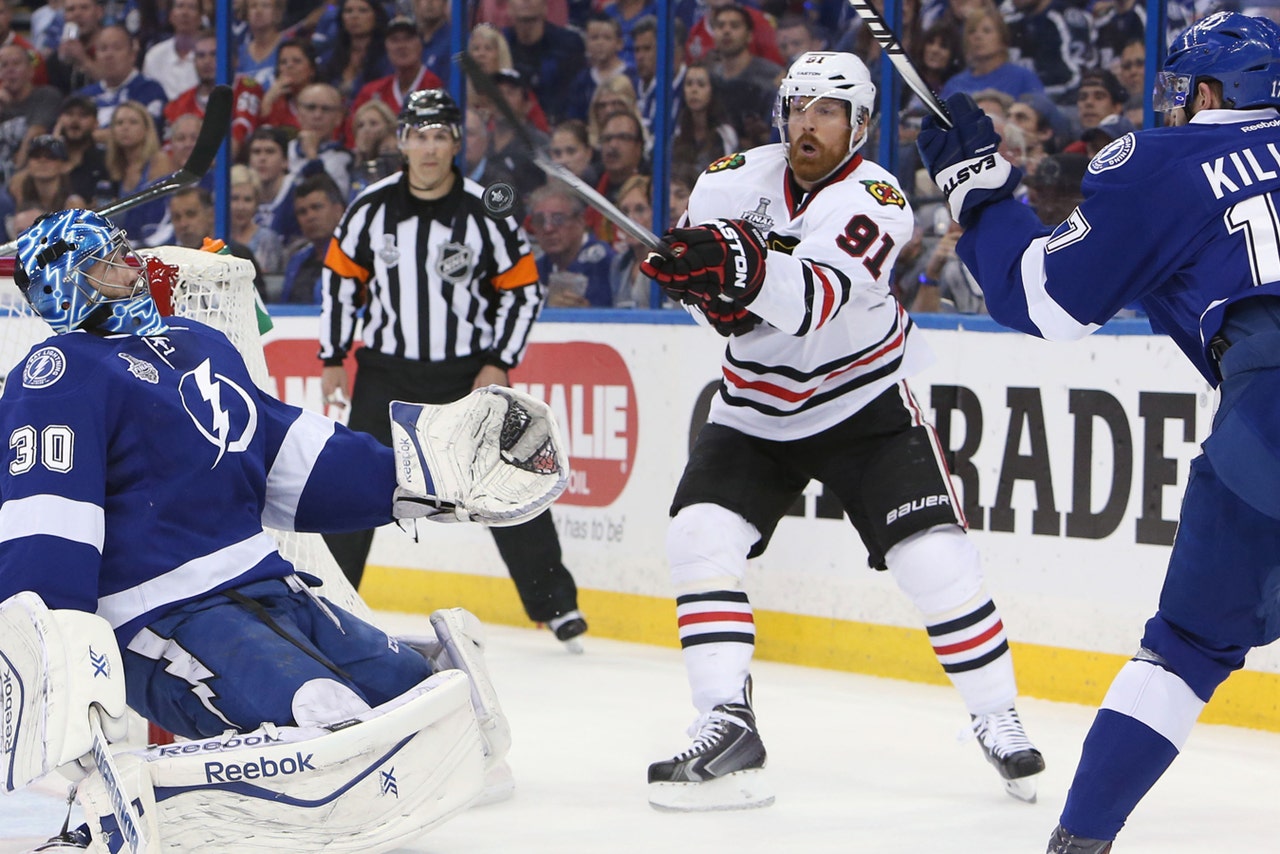 TAMPA, Fla. -- They find comfort against that cold wall. They relish the chance to recover, push back and turn a pressure situation into an opportunity to cackle at their critics.
The Tampa Bay Lightning, for a number of reasons, have become well-versed in life on the edge, an existence that requires charisma and stubborn belief to survive. They showed it in winning Games 6 and 7 against the Detroit Red Wings in the Eastern Conference quarterfinals. They showed it in winning Games 5 and 7 against the New York Rangers at Madison Square Garden in the Eastern Conference Finals.
So here they stand again, down 3-2 against the Chicago Blackhawks in the Stanley Cup Final, with the Windy City prepared to whip up a not-so-warm welcome Monday at the United Center in Game 6.
As Chicago makes plans to party, Tampa Bay holds confidence that it can drag the Blackhawks back down to Amalie Arena for a Game 7 rumble. 
As Chicago envisions its third Stanley Cup title in six years, Tampa Bay pictures a different sort of outcome, one that keeps its own championship dreams alive.   
"This team has been comfortable in this situation all year, with our backs against the wall," Lightning winger Ryan Callahan said.
"The Rangers series, we win Game 5 and Game 7 on the road. Detroit, we win Game 6 on the road. So you don't want to be in this situation. For some reason, it seems like we play our best hockey when we are."
Little about this makes sense. After Tampa Bay's loss Saturday in Game 5 at Amalie Arena, the Lightning stand an anemic 6-7 at home in the postseason. Remember, this is the same team that all but turned Amalie Arena into the NHL's version of Troy when posting a 32-8-1 home mark during the regular season.
In recent weeks, though, that sense of invincibility has tumbled and crumbled. Still, it seems fitting that an untamed, unconventional combination of youthful ambition and veteran savvy has defied logic to advance this far. Tampa Bay will enter Monday with an 8-4 road record in the postseason, and in Game 3 of this series, the Lightning gave the Blackhawks one of their two home losses in the postseason.  
Is this situation ideal for Tampa Bay? Hardly.
With better play and more urgency in a few short spans, the Lightning could have flown to Chicago with the 3-2 series lead. The Blackhawks own an enviable perspective in the series' catbird seat.
The Lightning, meanwhile, are placed in a position where they can't blink. Unlike the Red Wings and Rangers, the Blackhawks own the depth and the champions' perspective necessary to put away Tampa Bay. In a historically close Stanley Cup Final -- the first five games all have been decided by one goal for the first time since 1951 -- Chicago has proven opportunistic in capitalizing on the Lightning's brief lapses.
Take Saturday, when winger Patrick Sharp dumped in an easy score after goaltender Ben Bishop collided with defenseman Victor Hedman near the top of the circle after a communication error. Or when the Blackhawks answered center Valtteri Filppula's tying goal in the second period with center Antoine Vermette's deciding score just two minutes into the third.
After Game 5, the Lightning know they must be as close to perfect as possible Monday.
Ready or not, another moment of truth has arrived.
"It's not the first time we've blown a situation here at home, gone on the road and dug our heels in," Lightning coach Jon Cooper said. "We've done this all playoffs long. Those guys know what they're doing. If I'm going to be behind a bench and want a team in this playoffs, it's this one right here. We're looking forward to Game 6."
Tampa Bay can also look back to know a comeback is possible. In 2004, during the Lightning's Stanley Cup run, they entered Game 6 in Calgary down 3-2 only to claim a double-overtime victory there, before returning home for a dramatic Game 7 win two days later.
New era. New situation. New opportunity to create history.
The Lightning are back against that wall. They must show they have more swings left in them.  
"We put ourselves in this situation," Bishop said.
"We put a little more pressure on ourselves, but we have a good team in here. We're going to go up there and play."
Try to punch back, too. The urgency is familiar. 
You can follow Andrew Astleford on Twitter @aastleford or email him at aastleford@gmail.com.
---
---