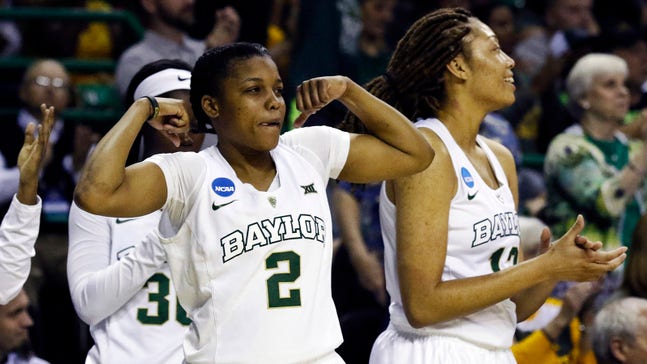 Lady Bears roll over Idaho in NCAA Tournament opener
Published
Mar. 18, 2016 7:21 p.m. EDT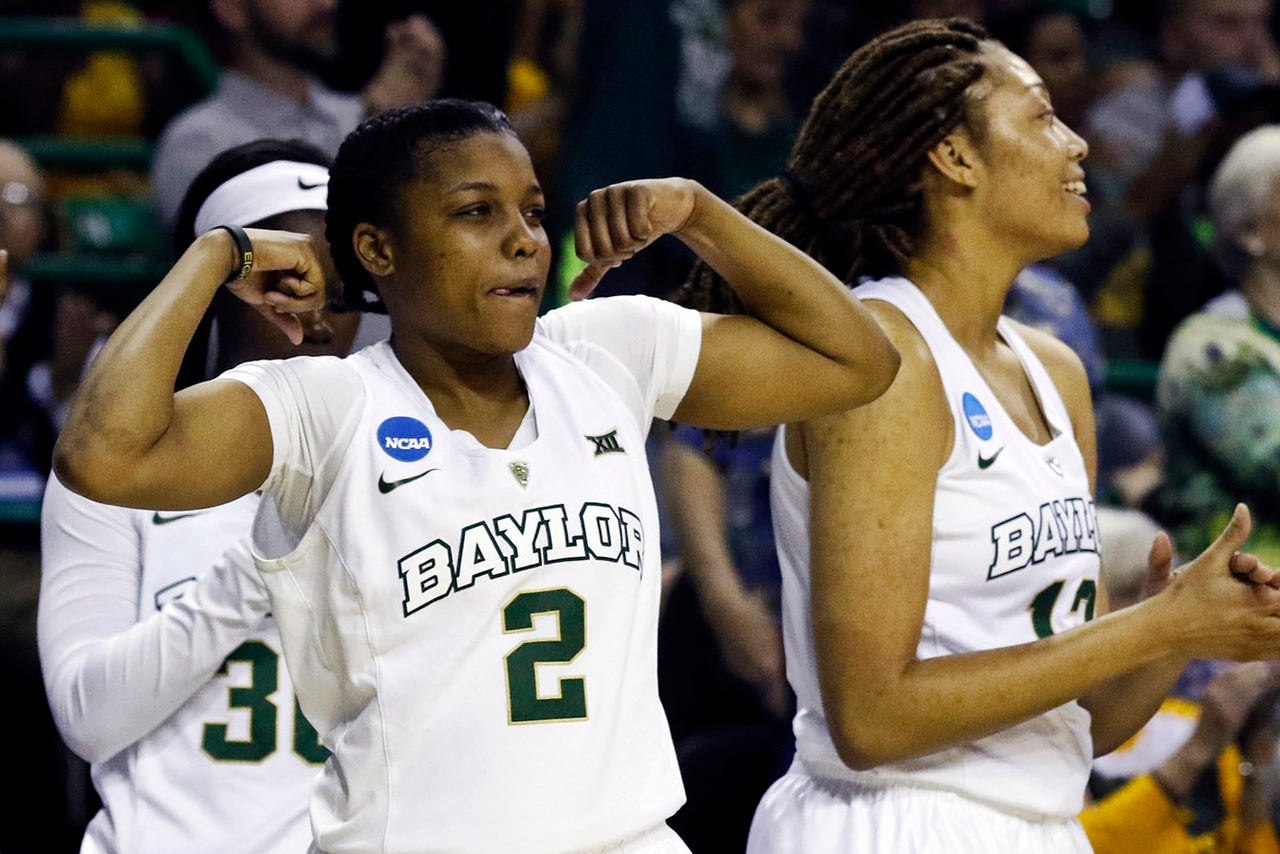 WACO, Texas (AP) -- Alexis Jones scored 23 points in her first NCAA Tournament game with Baylor, and the top-seeded Lady Bears rolled to an 89-59 victory over Idaho in an NCAA Tournament opener on their home court Friday.
Jones hit a 3-pointer on the game's first shot to put Baylor (34-1) ahead to stay in its 21st consecutive victory. That was the first of her five 3s, including another that started the scoring in the second half.
Nina Davis had 18 points and seven rebounds, while Niya Johnson had 16 assists and five rebounds for the Lady Bears. Kristy Wallace added 13 points, all while making her first five field goals in the first 12 minutes.
Ali Forde had 17 points to lead Idaho (24-10), while Christina Salvatore had 12 while making only 3-of-14 3-pointers.
The Vandals entered the game second nationally with 341 made 3-pointers -- more than Baylor has even attempted from beyond the arc this season, though both teams were shooting 37 percent on those shots. But Idaho missed its first nine shots from long range and was down 19-7 before Geraldine McCorkell finally hit one nearly 7 minutes into the game.
The Vandals, who made 35 3-pointers in three games last week while winning the Big Sky Conference tournament, finished 9 of 43 (21 percent) against Baylor.
Jones appeared in the NCAA Tournament as a freshman with Duke three years ago, but tore her ACL before the postseason of her sophomore year with the Blue Devils.
After transferring back to her home state of Texas, Jones redshirting with Baylor last season. She got back into the game this season, adding to the Lady Bears' standout duo of three-time All-Big 12 forward Davis and senior point guard Johnson, the national assists leader.
The Lady Bears were up 14-4 after Wallace made a behind-the-back dribble that led to her defender falling down and then had a no-look pass to Davis for an easy layup.
When the Vandals finally made a 3 with 3:11 left in the first quarter, Wallace quickly responded with her second 3 in just over a minute.
Idaho was 1 of 14 on 3s by the end of the first quarter, when it was already down 30-9.
TIP-INS
Idaho: The Vandals are 0-4 in the NCAA Tournament, three of those coming in the last four years. They lost 105-37 at Connecticut in 2013, and fell 88-42 at Louisville the following year. ... Idaho is where Stanford coach Tara VanDerveer started her college career. She had a 42-14 record in her two seasons in 1978-80.
Baylor: Freshman Kalani Brown had 10 points and eight rebounds in her first NCAA tourney game. ... The Lady Bears are 19-0 in the Ferrell Center this season. They have won 165 consecutive home games against unranked teams since losing to Auburn in the WNIT final 13 years ago. ... Baylor is 10-1 in NCAA games in Waco, sweeping through the first two rounds there in 2011 and 2013-15. ... Wallace is from Australia, one of four players on the roster from that country.
UP NEXT
Idaho: Season Over.
Baylor: Hosts Auburn or St. John's on Sunday.
---
---