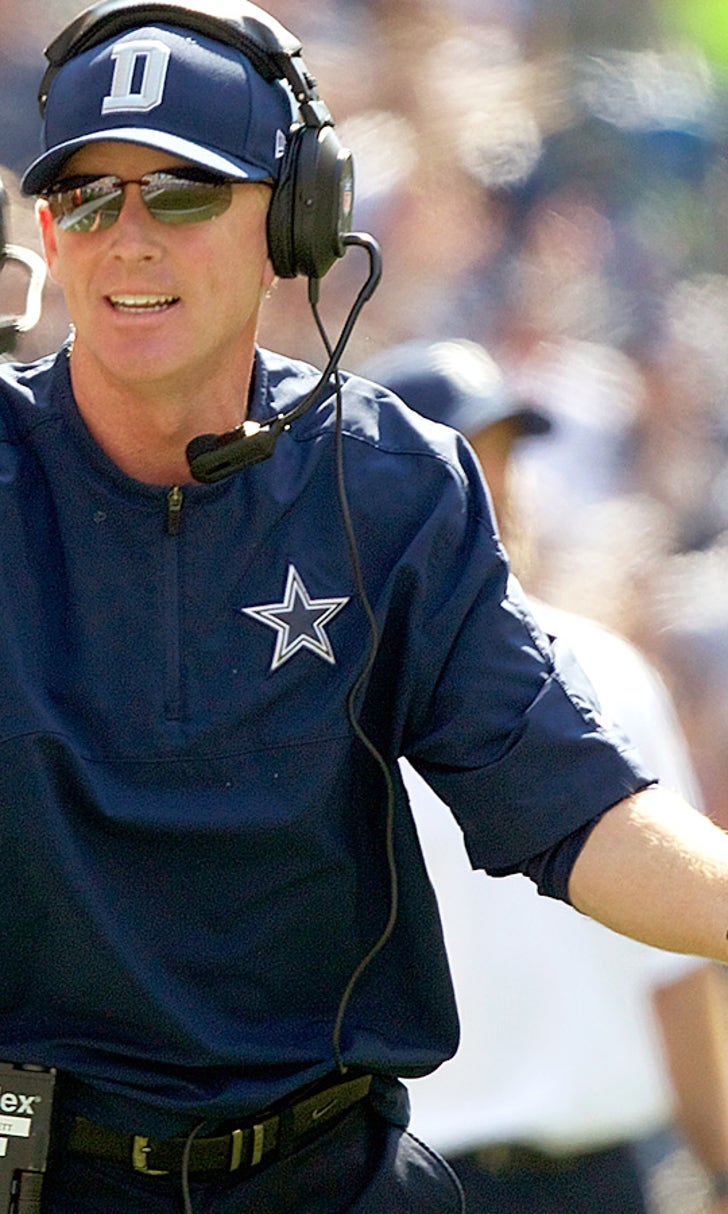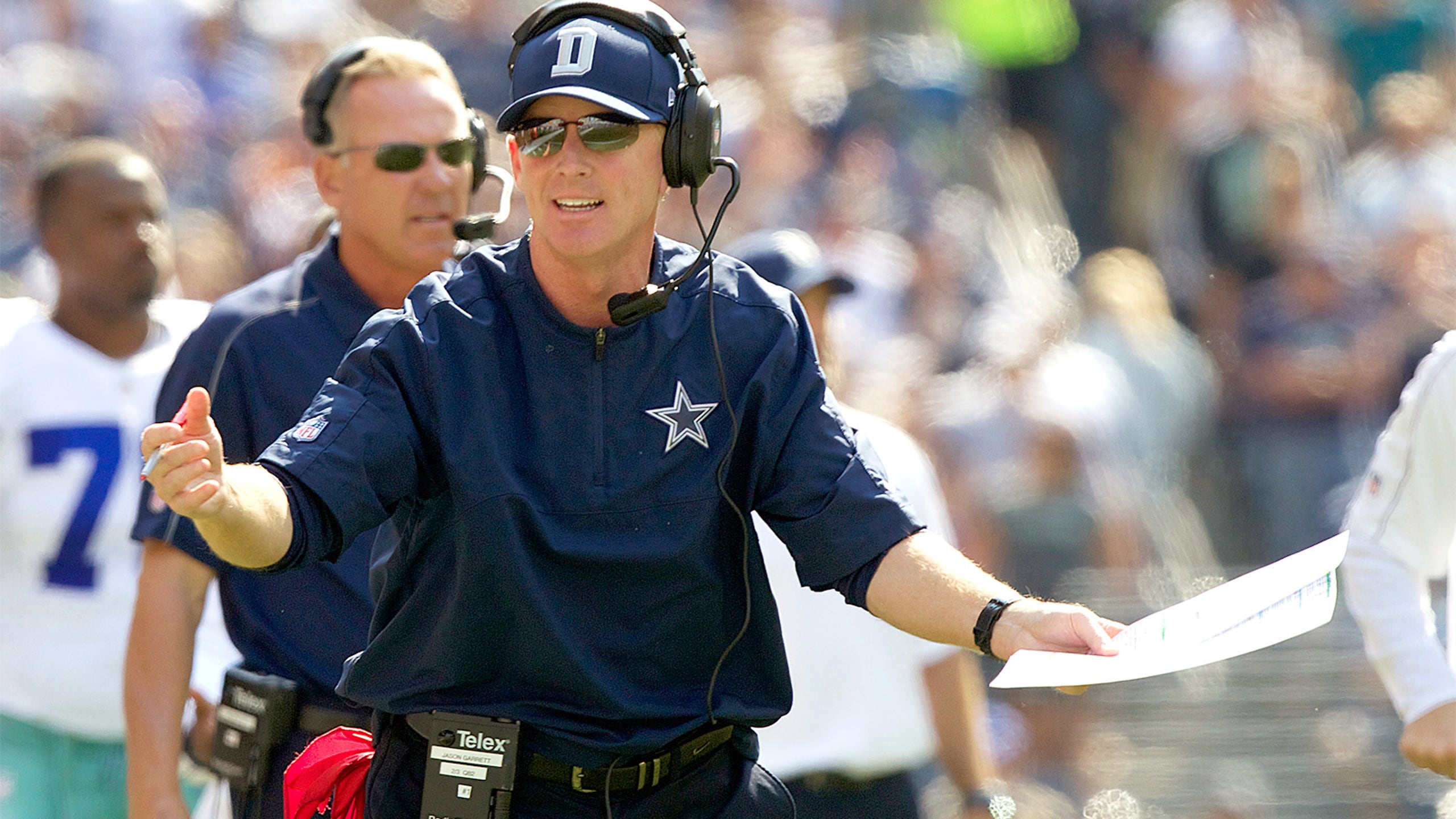 Lack of an extension shouldn't deter Cowboys coach Garrett
BY foxsports • January 31, 2014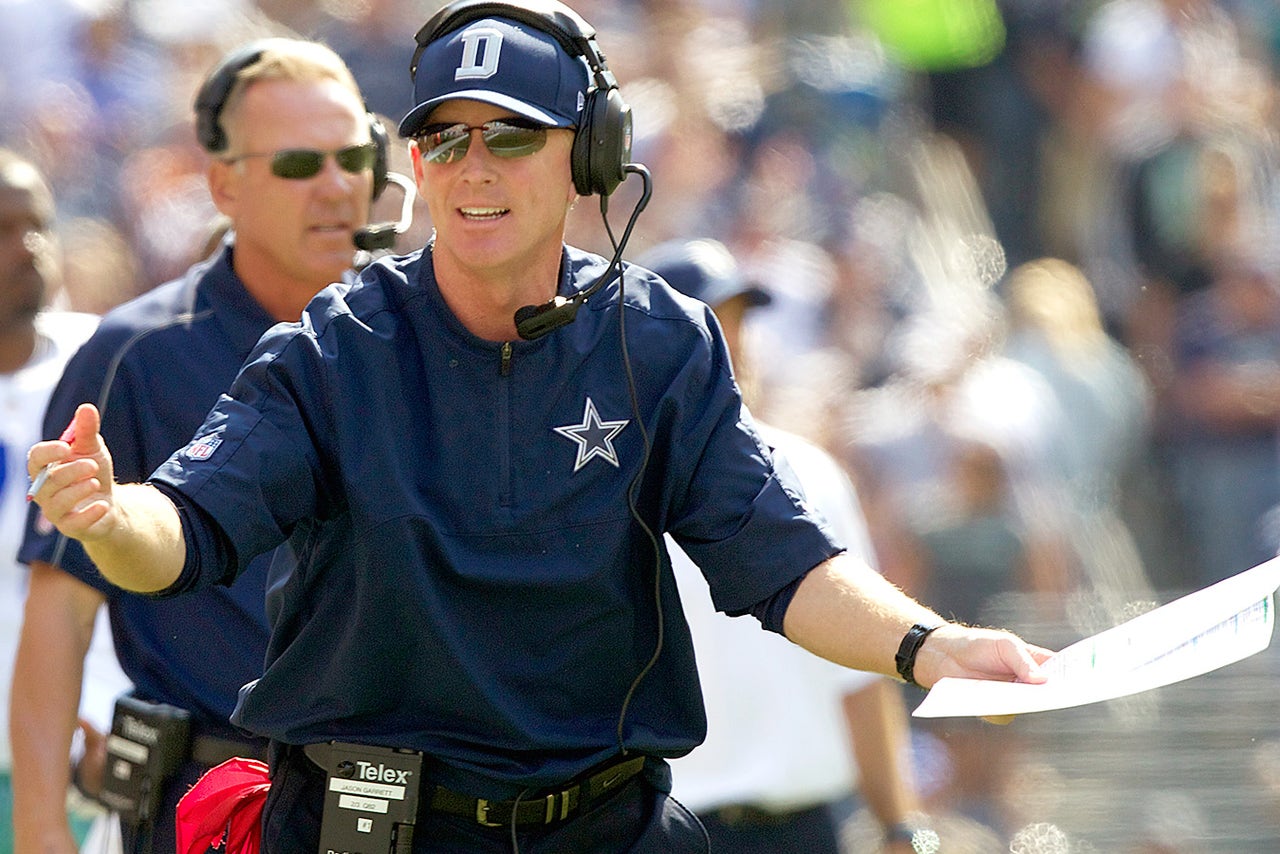 As the 2013 season wound down, Cowboys owner Jerry Jones made it clear - on more than one occasion - that Jason Garrett was not coaching for his job.
Now we know just how far Jones' faith in Garrett extends: one more season.
Garrett has not been given a contract extension beyond the 2014 season. Technically, that doesn't make Garrett a lame duck, since by definition a lame duck is someone whose departure is already assured.
The lack of an extension does send a clear message that Garrett is coaching for his job in 2014. In three full seasons as a head coach, Garrett has produced three straight 8-8 records. That won't be enough to satisfy Jones in 2014.
If Jones truly believed Garrett was the coach to resurrect the Cowboys, he would have a multi-year extension signed and sealed. The lack of a contract beyond 2014 is the most tangible evidence that Jones has his doubts about his current coach.
Usually when you don't have much confidence in someone, they live up to your expectations. That may not be true in this case.
Garrett is an old quarterback and this is his two-minute drill. He has to get his team to respond or the clock will run out on his tenure. Playing for a new contract has worked wonders for athletes across the sports spectrum, why can't it work for a coach?
Coaches rarely work with just one year on their contract. At the college level, it's critical to recruiting that a coach have years remaining on his contract. What recruit would want to sign with a coach who appears headed out the door after one season?
But this isn't college, and this isn't a case of a coach grasping for a foothold.
Garrett has done a good job of changing much of the culture around Valley Ranch. He doesn't strike Parcells-like fear into the players, but they do respect him.
Among Garrett's greatest skills as a coach is having a keen sense for the chemistry of a team. He knows what actions will fly in the locker room and what decisions would lead to dissension and distrust. His handling of Dez Bryant and the tragic death of Jerry Brown Jr. shows a deft touch, something that an iron fist like Bill Parcells might not have handled as well.
Garrett's game management decisions leave a lot of room for debate, but the team is not going to stop listening to him simply because he doesn't have a lengthy contract. After three straight seasons of just missing the playoffs, Garrett could get fired even if he had another year on his deal.
Jones did give Garrett something besides a contract extension. He gave him another ally on the staff.
Garrett was allowed to hire Scott Linehan to be the new playcaller and passing game coordinator. Linehan once hired Garrett for his first coaching job, so the two have a history of working together.
If Garrett's job goes down the tubes this season, at least he'll go down with a coaching buddy by his side.
Linehan is thought to have an offensive mindset more in line with Garrett's than former playcaller Bill Callahan who, oddly, remains on the staff.
It's also odd for a head coach to be working in the final year of his contract, but Garrett seems determined to make the best of it.
And if he does, an extension will be waiting for him.
Follow Keith Whitmire on Twitter: @Keith_Whitmire
---