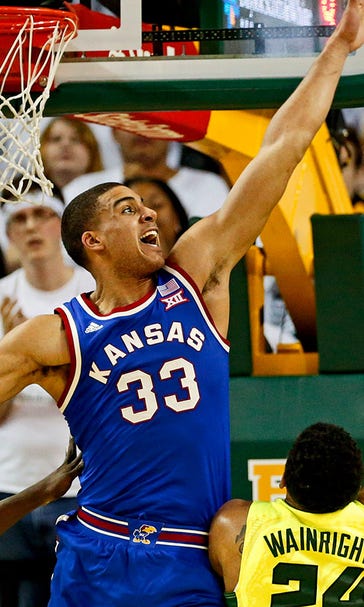 KU runs win streak to eight, 66-60 at Baylor
BY foxsports • February 23, 2016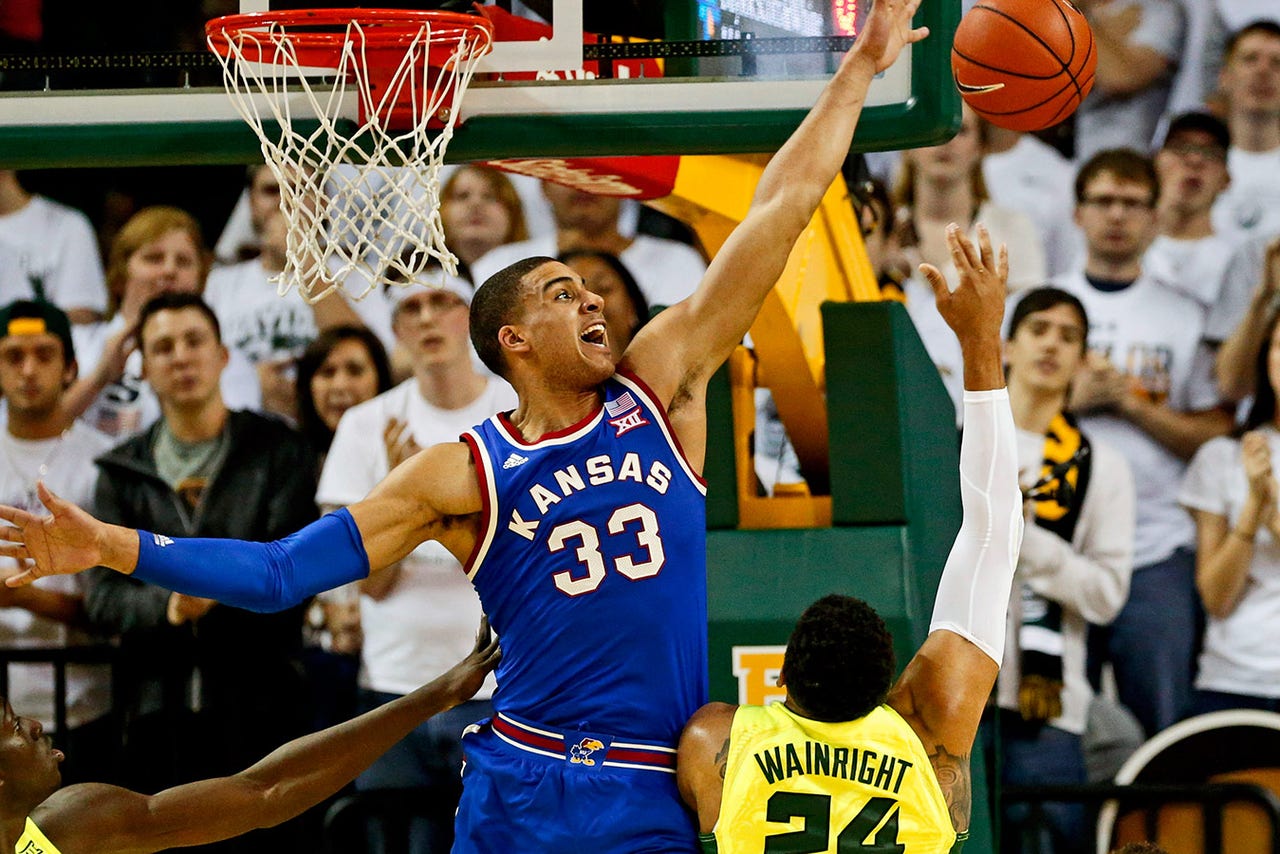 WACO, Texas -- Landen Lucas and Wayne Selden felt the wrath of Kansas coach Bill Self at halftime, when the second-ranked Jayhawks trailed No. 19 Baylor.
"I got on them hard at halftime, probably too hard," Self said.
They made up for it down the stretch, and got Kansas a step closer to its 12th consecutive Big 12 title with a 66-60 victory Tuesday night.
Lucas had the tiebreaking layup with 3:03 left after one of his four rebounds down the stretch. Selden, who finished with six points, had four of those in the final 2 minutes, along with two offensive rebounds in that span that led to points.
"I was struggling all night, just trying to find a way to impact the game, and it was rebounding," Selden said. "Me and Landen, we had to get to the glass, so I just tried to crash the board, give us extra possessions."
The go-ahead putback by Lucas came after he rebounded a missed 3 by Selden.
After Selden rebounded a missed tip-in by Lucas with 1:40 left, Kansas (24-4, 12-3) called timeout. They set up a play when Devonte Graham's lob pass to Selden resulted in a dunk.
Frank Mason III had 19 points and Perry Ellis added 15 for Kansas, which has a two-game lead over No. 14 West Virginia in the Big 12 standings with three league games remaining. Graham had 11 points and Lucas had 10 rebounds to go with his five points.
Al Freeman led Baylor (20-8, 9-6) with 17 points, including four 3-pointers. Taurean Prince had 12 points.
"I was proud of how we competed and played for about 36 minutes, and then I wish we could do that last 4 minutes over again," Bears coach Scott Drew said. "I don't think we executed as well as we'd like. We didn't rebound as well as we'd like down the stretch. But I think we've seen marked improvement from the first time we played them."
Baylor lost its Big 12 opener 102-74 at Kansas on Jan. 2.
After losing three straight Big 12 road games, the Jayhawks have won their last four as part of an eight-game winning streak overall. They play Texas Tech at home Saturday with a chance to guarantee at least a share of the Big 12 title.
"That's big for us. About a month ago, a lot of people were doubting us and whatnot," Lucas said. "So to be able to come back and do it with a couple of games left is just an awesome feeling."
There were eight ties and 17 lead changes Tuesday night.
The Bears were ahead 45-37, which would equal their largest lead, on Ish Wainright's 3-pointer on a possession set up when he had a steal -- basically taking the ball out of Jamari Traylor's hands and getting the ball back after a couple of passes.
Kansas led for the first time in the second half when Traylor had consecutive baskets, the second with 10:16 left making it 48-47.
There were a couple more lead changes after that -- a 3 by Graham that put the Jayhawks up 51-49 with 8:48 left before Baylor went back ahead on a 3 by Freeman with 8:05 left. Then there was a long gap when neither team scored.
Mason's jumper ended a 4 1/2-minute scoring drought by the Jayhawks, and then Baylor got its first basket in nearly 4 minutes when Freeman hit another 3.
RICO FROM DEEP IN THE CORNER
Baylor led 36-33 at halftime on a buzzer-beating 3-pointer from Rico Gathers, their 6-foot-8 senior forward whose first career attempt from beyond the arc came on his 836th shot in his 135th game. He made the shot from the corner in front of the Kansas bench after a court-length pass from Wainright. Gathers was still excitedly pounding his chest going into the locker room after knocking down someone who was standing at the entrance to the tunnel.
"It was a tough shot. He made it," Lucas said. "That was just a letdown on my part by even letting him get the shot off."
TIP-INS
Kansas: The Jayhawks missed six of their first seven shots, but made 11 of their next 18 before halftime. They shot 50 percent (23 of 46) in the game. ... Kansas has a 26-4 series lead, including 11-2 at Waco and seven straight wins overall. ... The Jayhawks have reached 24 wins for the 11th consecutive season.
Baylor: Baylor is 0-16 all-time against the No. 1 or No. 2 teams, including 0-3 this season. ... The Bears are 56-21 since Feb. 12, 2014, a stretch when 15 of those losses have been away from home and 14 are to ranked teams.
UP NEXT
Kansas hosts Texas Tech on Saturday.
---
---