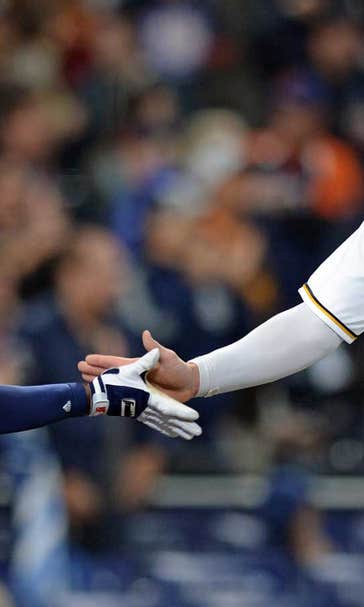 Kemp, Wallace power Padres over Rockies
May 4, 2016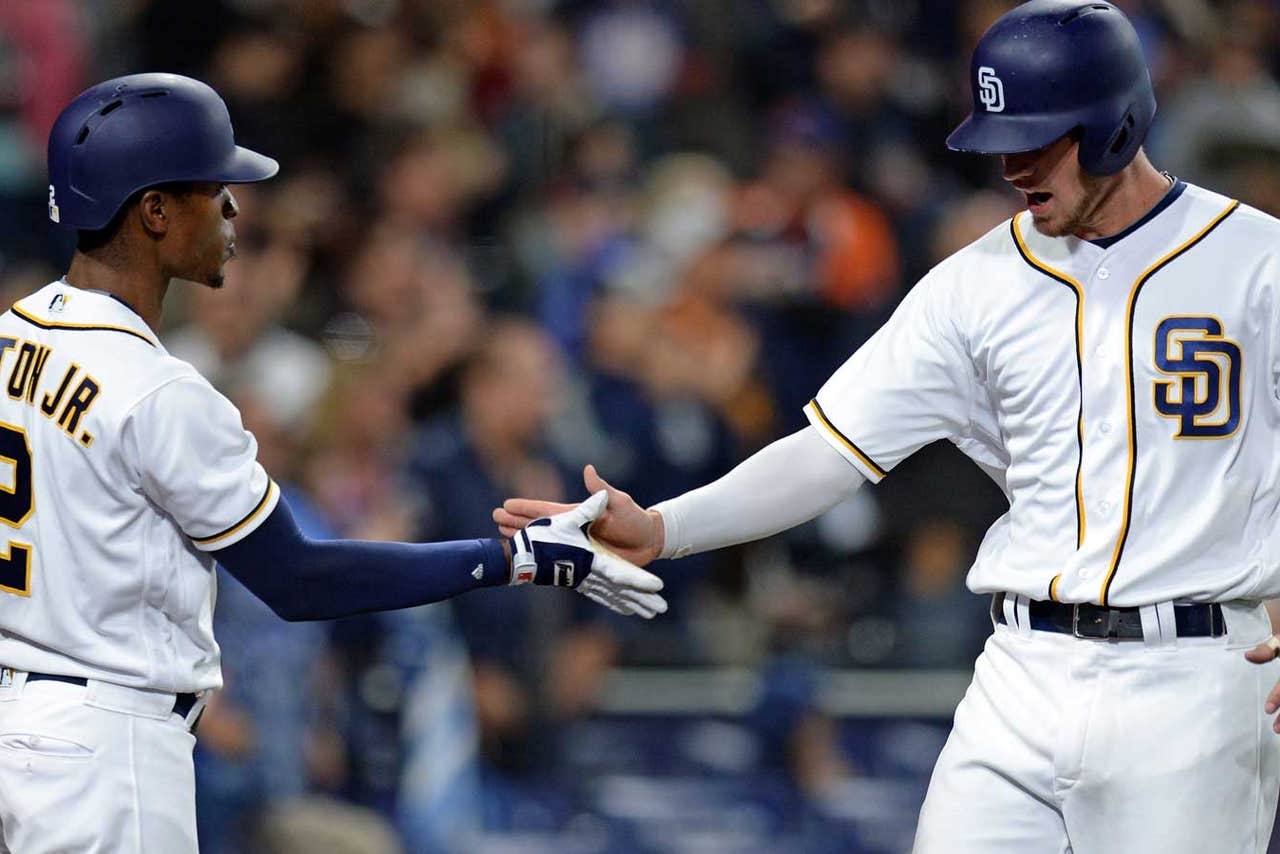 SAN DIEGO (AP) -- Andrew Cashner appeared to be off to another shaky start on Tuesday night. He recovered well enough to earn a win.
Matt Kemp and Brett Wallace hit back-to-back home runs and Cashner bounced back from a rough first inning to lead the San Diego Padres to a 6-3 victory over the Colorado Rockies.
Kemp's homer in the fourth was the first hit of the game against Rockies starter Eddie Butler, who retired the first 11 batters. Wallace followed with an opposite-field shot into the first deck in left.
"I had felt good at the plate, but at the end of the day you want to have an impact on the game for the team," Wallace said. "Having the chance to drive in a couple of runs there and continue the rally. Matt started it with his swing and it was good to be able to continue it."
Cashner (2-2) gave up a home run to the first batter he faced, Charlie Blackmon, and fell behind 2-0 in the first inning.
"I had a lot of run on my fastball tonight, and had a lot of traffic on the bases, but I was able to adjust and figure some things out," Cashner said. "I was just more focused on locating pitches."
Colorado added a run in the second when Trevor Story singled home DJ LeMahieu for a 3-0 lead.
"We got a couple, could have got a few more," Rockies manager Walt Weiss said. "Cashner knows how to work through traffic and minimize that inning, but we only came out of there with a couple."
Having exited his last outing after 2 2/3 innings, Cashner lasted six innings while allowing three runs and six hits. He walked three and struck out six.
"I think it starts with Cashner, that's a great start out of him," Wallace said. "To be able to stay in that game, and battle. That's a big start for him to keep us in the game."
After Butler hit Jon Jay with a pitch in the sixth, Wil Myers doubled down the right field line to score Jay and tie the game 3-3. Wallace doubled off the wall in left field to score Myers and put San Diego ahead 4-3.
Alexei Ramirez singled against Justin Miller to score pinch-runner Adam Rosales and extend the lead to 5-3.
"The ball started to get elevated a little bit," Weiss said. "His two-seamer was real hard and heavy, two-seamer was real good, slider was real good, and little by little the ball started getting elevated, especially the two home runs."
Fernando Rodney retired the side in order in the ninth for his sixth save.
"It's great to come back like that, especially for Cashner," Padres manager Andy Green said. "He managed to minimize the damage in the first and finally found who he was in the final three innings. He settled in nicely, and for me that's probably what I'm most ecstatic about."
Butler (0-1) allowed five runs over 5 2/3 innings while striking out three and walking one.
"We had an opportunity to get the team on the right track and try to finish this road trip up well, and end up going out like that," Butler said.
TRAINER'S ROOM
Rockies: RHP Jorge De La Rosa (strained groin) has started his throwing program with a session Tuesday. De La Rosa will need at least one and maybe two rehab starts before he can rejoin the rotation, according to Weiss. ... RHP Miguel Castro (sore shoulder) continues to make progress and had an extended throwing session Tuesday.
Padres: LHP Robbie Erlin will miss the rest of the season as he will undergo Tommy John surgery to repair a torn ligament in his elbow. An MRI showed a significant tear and that rest and rehabilitation would no longer be an option. "He tried to pitch through it," Green said. "But he has to have the surgery." Erlin faces an approximate 14-month healing period.
UP NEXT
Rockies: RHP Tyler Chatwood (3-2, 2.73 ERA) looks to follow up a solid outing in Arizona in his last start in which he pitched six shutout innings and allowed five hits. Chatwood will make his fourth career start at Petco Park.
Padres: RHP Cesar Vargas (0-0, 0.81 ERA) starts on Wednesday afternoon. Vargas pitched 5 1/3 scoreless innings in Los Angeles in his second career start after being recalled from Double-A on April 23.
---
---