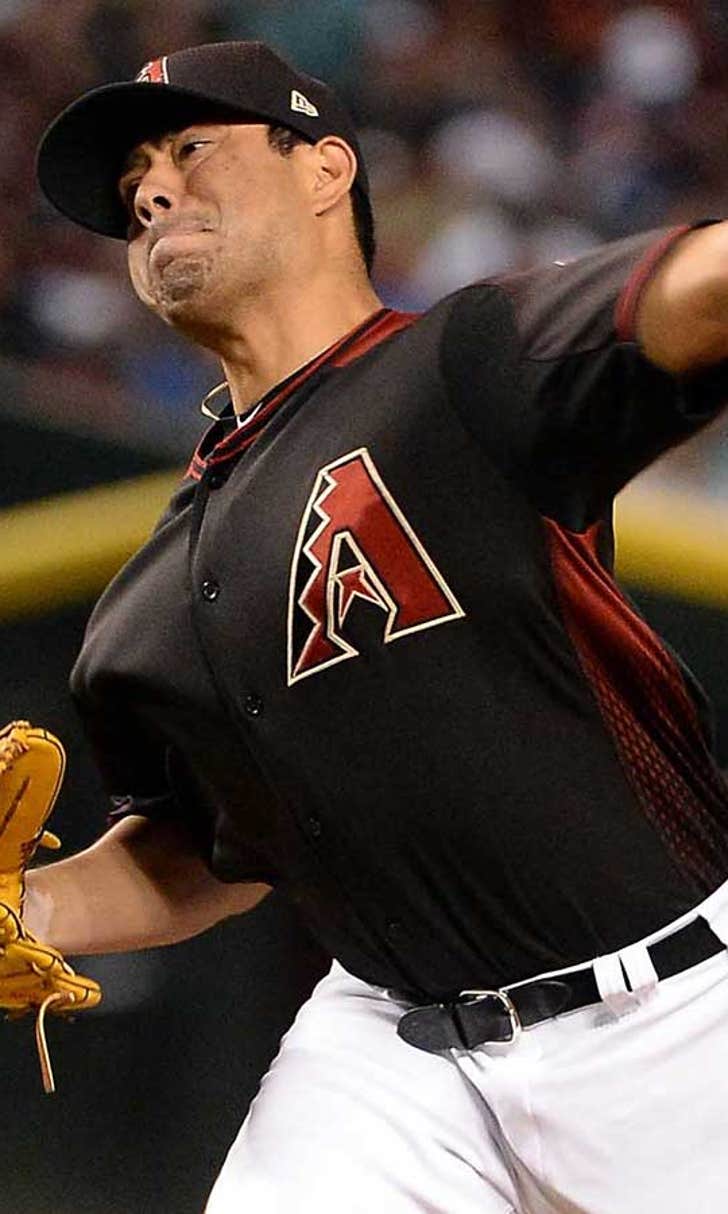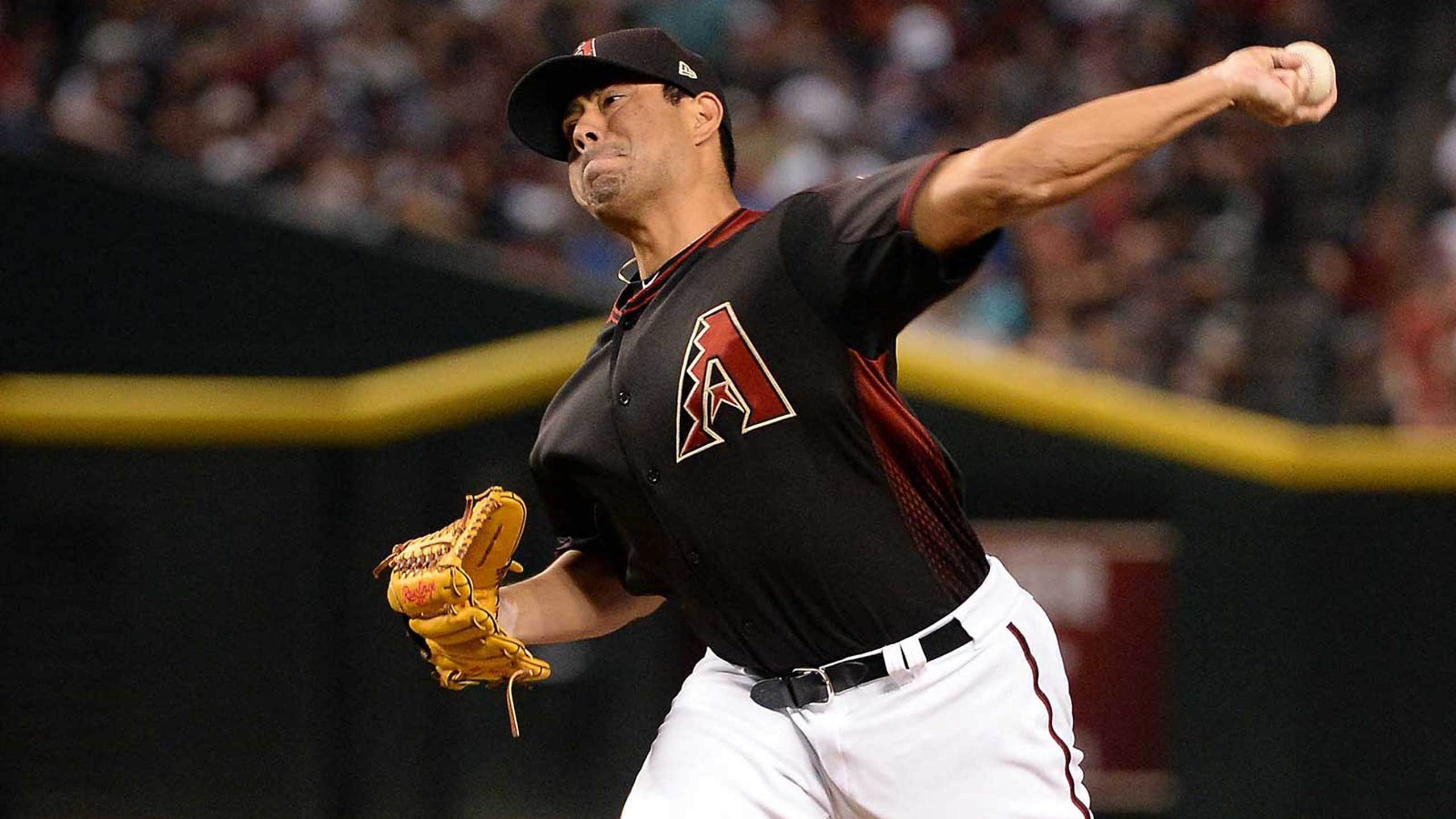 Jorge De La Rosa's veteran presence bolsters D-backs' bullpen
BY Eddie Poe, Cronkite News • July 5, 2017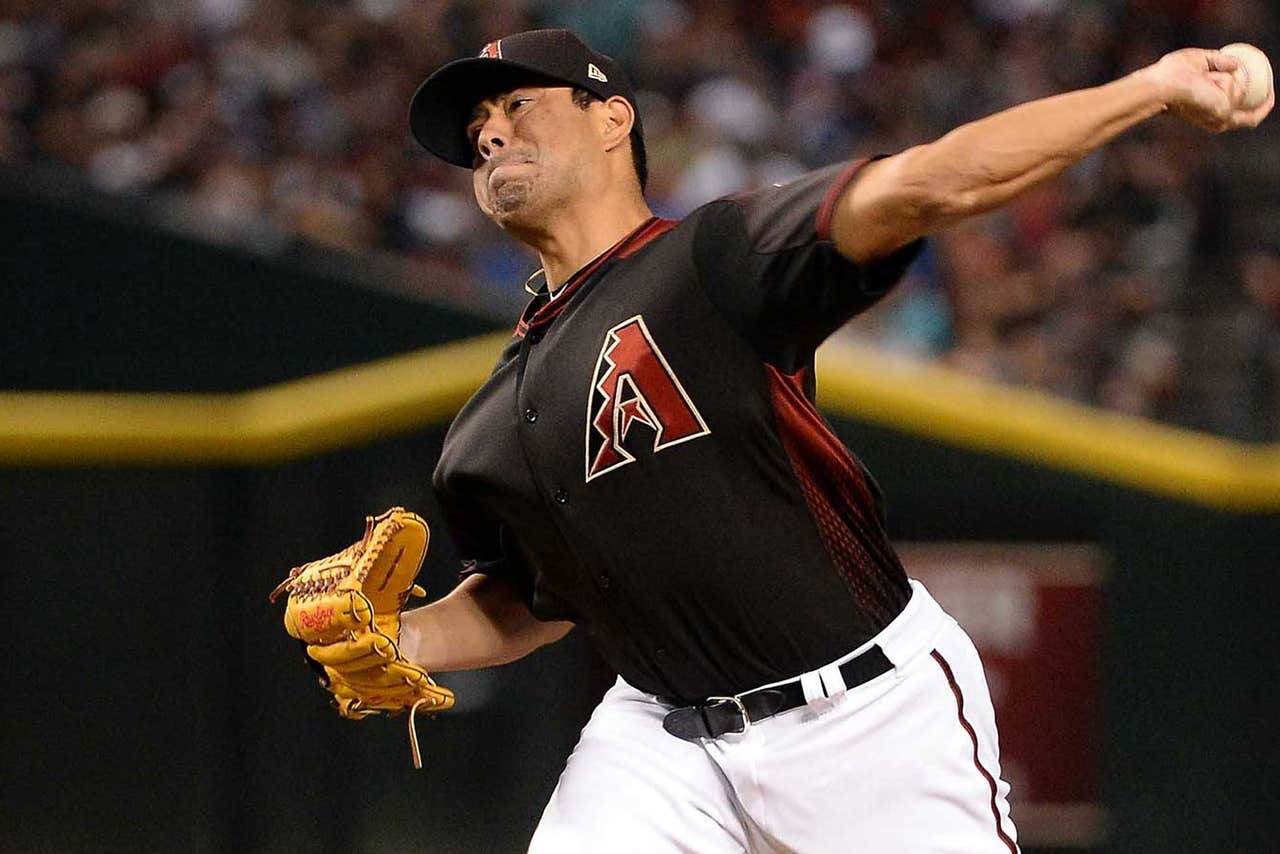 PHOENIX -- When Jorge De La Rosa first entered the clubhouse at the Diamondbacks' spring training facility in February, he wasn't sure what to make of the next stage of his career. After nine seasons pitching for the Colorado Rockies, the left-handed veteran was about to fulfill an unfamiliar role.

In the Arizona bullpen.

"At the beginning, it was a little scary," De La Rosa said.

He has clearly adapted. De La Rosa is second on the team in appearances (35), behind only Andrew Chafin. His nine holds also put him in a tie for second on the team behind relief ace Archie Bradley (12).

For the 36-year-old from Monterrey, Mexico, the bullpen is foreign territory. De La Rosa spent the previous nine seasons in the starting rotation for the Colorado Rockies.

In 100 career starts at Coors Field, no one seemed to master the most hitter-friendly ballpark in baseball quite like De La Rosa did. He posted an astounding 53-20 record at Coors and is the franchise's all-time leader with 86 wins.

"Everyone always said it was so tough to pitch (there)," De La Rosa said. "I never complained though. I always loved to pitch there."

Despite his unfamiliarity to a new role and surroundings, De La Rosa has assimilated well.

"There's such an ease to what he does every single day. He's always prepared," Diamondbacks manager Torey Lovullo said. "He's a leader by example."

De La Rosa was signed as an amateur free agent by the Diamondbacks out of the Mexican League when he was 17 but never made an appearance for the team.

He returned in 2003 as part of the trade that sent Curt Schilling to the Boston Red Sox. Now, in the later part of his career, De La Rosa is cherishing his return to the desert. His teammates are happy to have him.

"He's a consummate professional, first and foremost," catcher Chris Iannetta said. "I think he goes about his business the way everyone should."

Iannetta knows firsthand. The veteran catcher, also in his first year with the organization, spent four seasons with De La Rosa in Colorado. It's his appreciation and dedication to the game that has attracted the praise of Iannetta and others.

"He works really hard. He takes pride in what he does and always puts the team first," Iannetta said. "You can see that from being in the starting rotation his entire career and coming here and being able to factor into our bullpen."

Lovullo said De La Rosa has earned his teammates respect by putting aside his personal ambitions for the good of the team.

"I think maybe he wanted to come in here and be a starter but he set aside his personal goal and he's gravitated to a very successful role. He's a major part of that bullpen," Lovullo said. "All of those guys respect everything he's done this year because of that."

"I think during the spring it was a little bit of a challenge for him at first," Iannetta said. "You know, just getting used to a new routine… coming in and going after guys instead of pacing yourself. Within a few weeks, I think he really got the hang of it and he's been doing a great job for us."

De La Rosa is embracing every bit of the opportunity.

"I'm really happy to be here and be with all of my teammates," De La Rosa said. "Everyone pushes each other and I think that has a lot to do with why we're winning."

"At the end of the day, I just want to help the team win anyway I can."
---
---