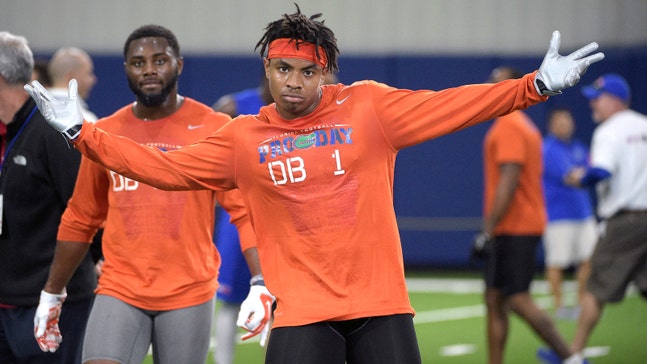 Jon Bullard proves worthy, Vernon Hargreaves III solidifies standing at Florida's pro day
Published
Mar. 22, 2016 4:45 p.m. ET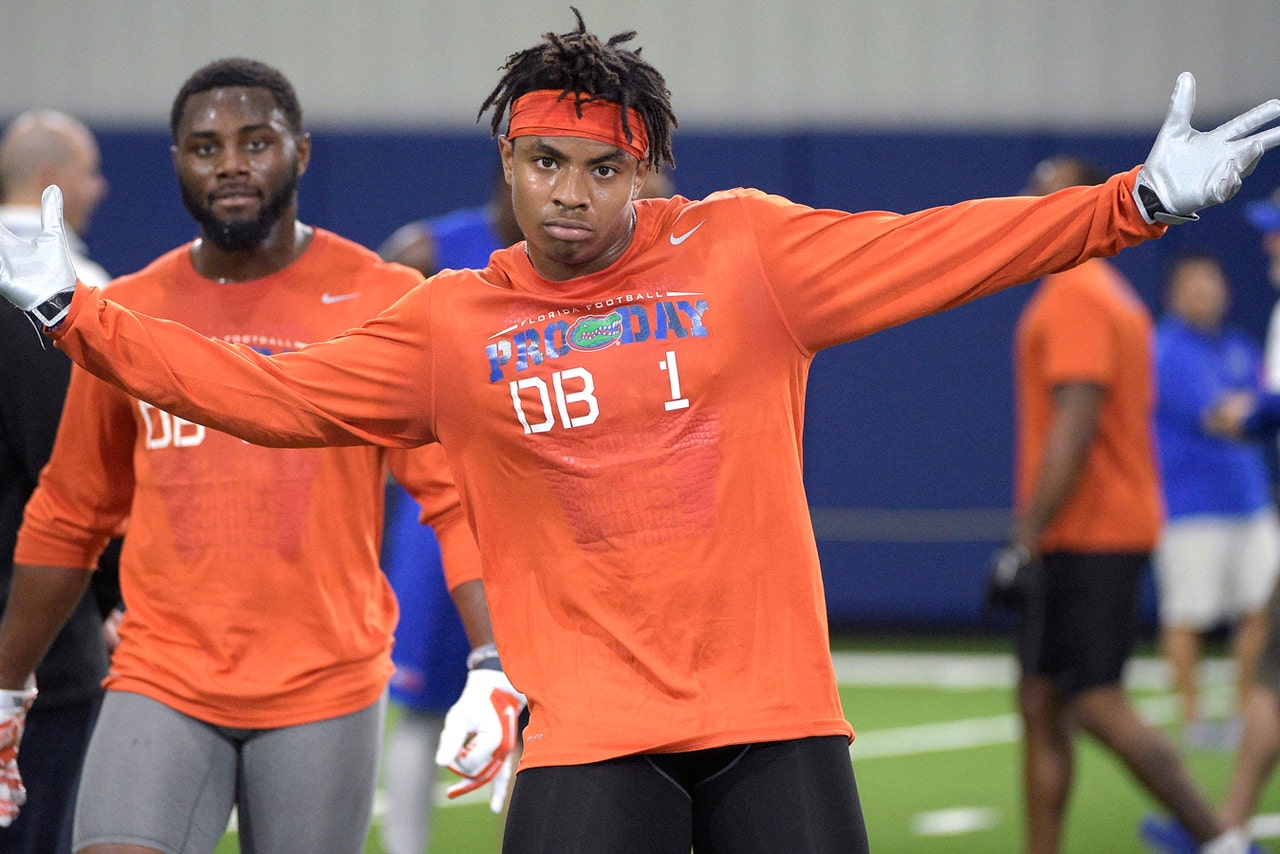 GAINESVILLE, Fla. (AP) -- After his junior season, Jon Bullard was told by NFL officials to go back to school.
The Florida defensive lineman has some success his first three years with the Gators, but it wasn't enough for him to stand out from the rest of the pack. He still had something to prove.
After a breakout senior season under a new coaching staff and a well-rounded performance at Florida's pro day on Tuesday, Bullard is continuing to prove his worth and inching his way into consideration of being a first-round pick in May's NFL draft.
"When the NFL comes and tells you you're not good enough to be what you want to do for the rest of your life, that puts a chip on your shoulder," Bullard said. "So I used that chip, went in, worked hard and just proved that I'm one of the best D-linemen in the country."
Working out inside Florida's indoor practice facility in front of scouts for all 32 NFL teams along with a handful of assistant coaches and former Florida players, Bullard provided a glimpse of the versatility.
He led the Gators with 17.5 tackles for loss -- the 11th-best single-season mark in Florida history and one-and-a-half more than he had in his first three years combined -- to go along with 6.5 sacks, a pair of pass deflections and 66 tackles while mostly playing as a defensive tackle.
"What is there to say? The guy's a great player," Florida coach Jim McElwain said. "Obviously had a great year for us. He helped himself by coming back."
While Bullard is still working toward becoming a pick on the first day of the three-day draft, teammate Vernon Hargreaves III has virtually locked up a spot in the top-32 selections -- and more than likely in the top 10.
After feeling happy with his performance at the NFL Combine in February, Hargreaves only participated in position drills during Florida's pro day, which was devoid of NFL head coaches and general managers because of the NFL owners meetings in Boca Raton.
And with as many as six different cornerbacks -- led by Florida State's Jalen Ramsey and Hargreaves -- consistently projected to be selected in the first round, Hargreaves said most of his preparation and development has been mental rather than schematics.
"You've got to have a strong mind. . You've got to go back and got to make another play" said Hargreaves, who wore specially designed white Under Armour shoes with "Tampa" spray painted on them, an homage to his hometown. "I think I'm preparing the right way now, just having a strong mindset and quick mindset, forget things quick and move on."
A consensus first-team All-American last season and three-time All-Southeastern Conference first-team member, Hargreaves finished his three-year Florida career tied for seventh in program history with 29 pass breakups as well as nine interceptions.
"He has everything anyone would ever want and he just has to take advantage of it and embrace it," said safety Keanu Neal, who manned the secondary at UF with Hargreaves for three years. "He has a really good head on his shoulders. He studies film like no other. He's a good person, great character. He's just a complete player in my opinion."
In addition to Bullard and Hargreaves, other Florida players looking to get drafted include Neal, defensive lineman Alex McCalister, tight end Jake McGee, linebacker Antonio Morrison, defensive back Brian Poole, wide receiver Demarcus Robinson, offensive lineman Trip Thurman and running back Kelvin Taylor.
"Every team has their opinion," Bullard said. "I'm going to have some first-round grades, some second- and maybe even some third-round grades. It just takes one team to like you."
---
---