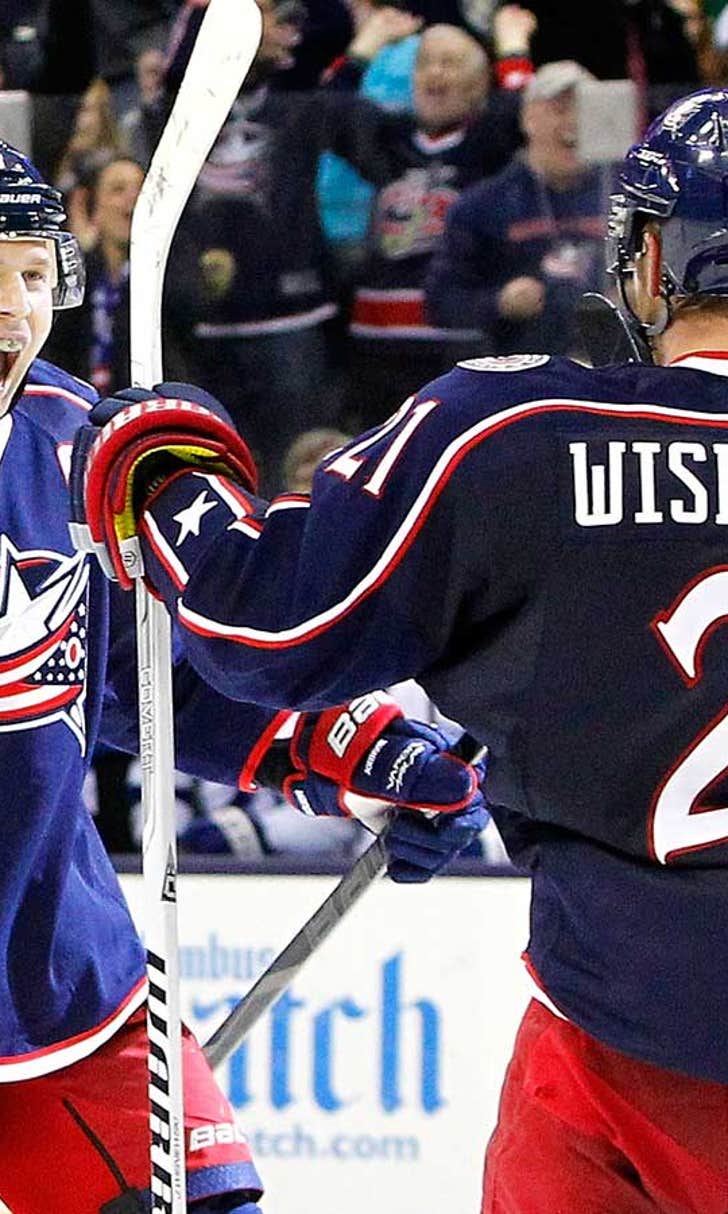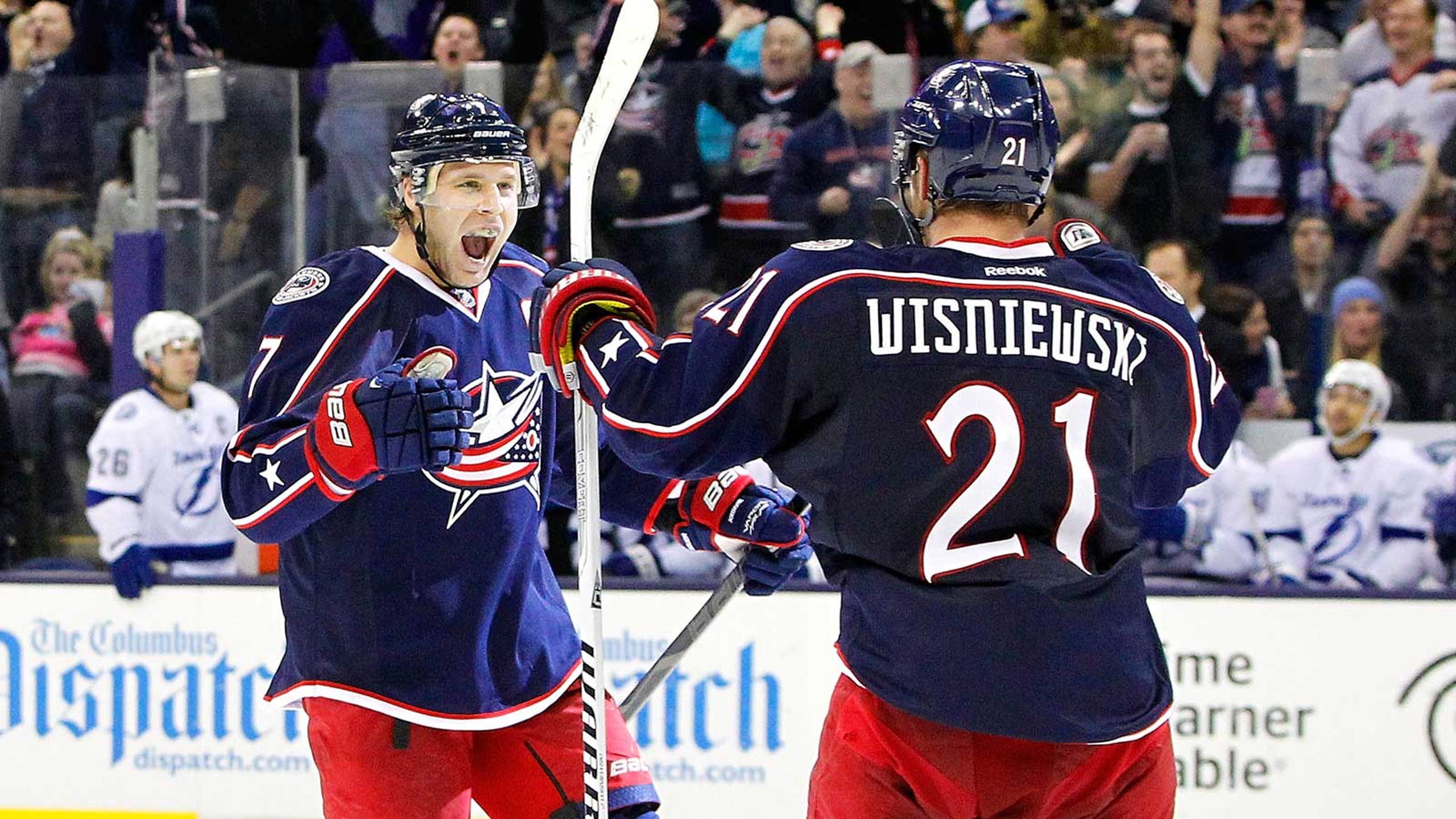 Johnson's improved game helping fuel Blue Jackets rise
BY foxsports • January 25, 2014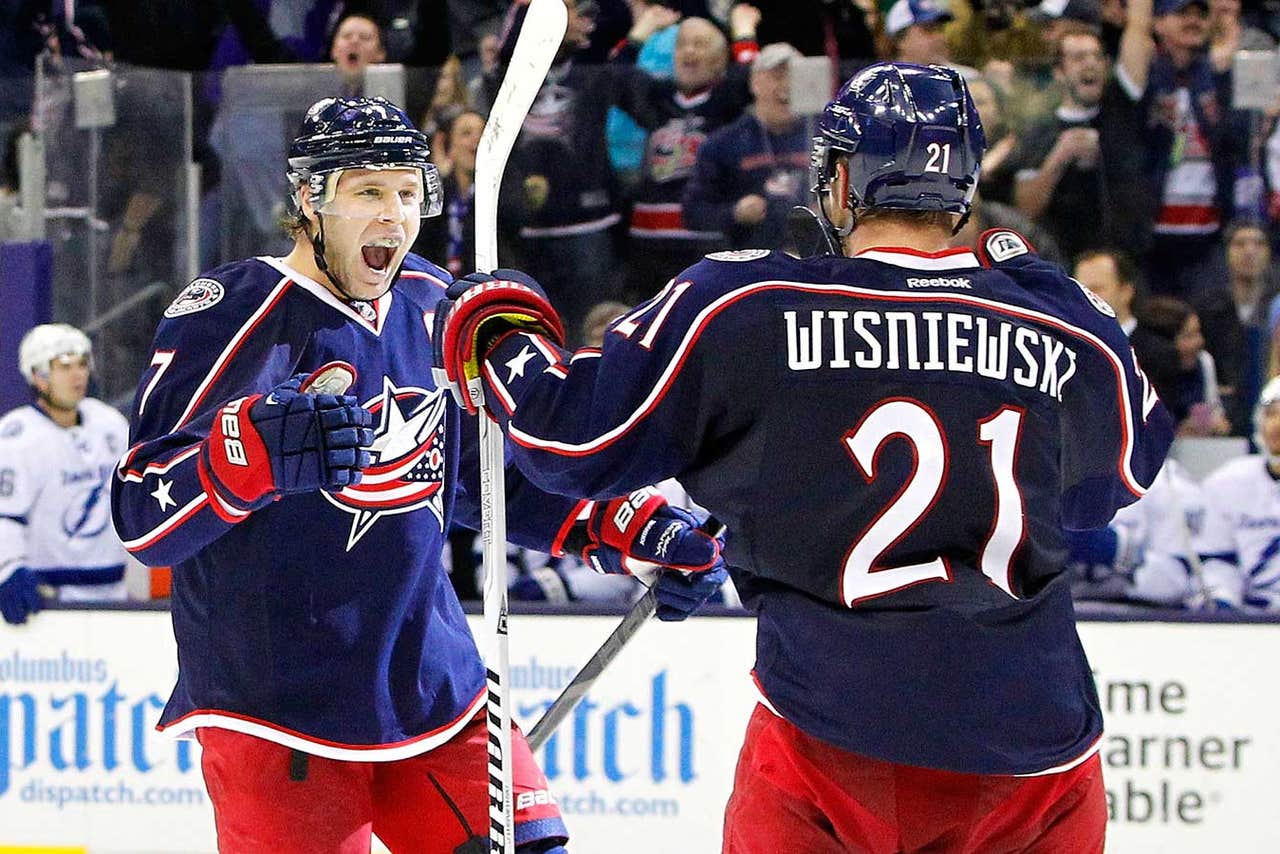 Everyone knows about the snub. Earlier this month, Blue Jackets defenseman Jack Johnson wasn't on the list when the USA Olympic roster was announced, triggering a hailstorm of publicity and opinions about Team USA's decision.
While that was an unfortunate reality for Johnson, it's also turning into an unfortunate reality for the Olympic team. The way Johnson is playing at the moment, you'd be hard pressed to find any defensemen who did make the Team USA roster playing any better. Just ask his coach, who just happens to be an assistant on the U.S. team.
"Jack's been very good," said Todd Richards before the team's game against the Buffalo Sabres. "It's not a strange coincidence that, as his game has gotten better, our record goes along with that when he plays 26, 27 minutes and plays big minutes and good, tough minutes on penalty kills and against teams' top lines.
"When he's playing at the elevated level that he is, you're getting the results, and that's a compliment to Jack and just his importance on this team," Richards continued. "The best players on your team, the (rest of) the team usually follows, and the record usually follows their play. He's been playing at a higher level, and he's another reason why we're on this eight-game win streak."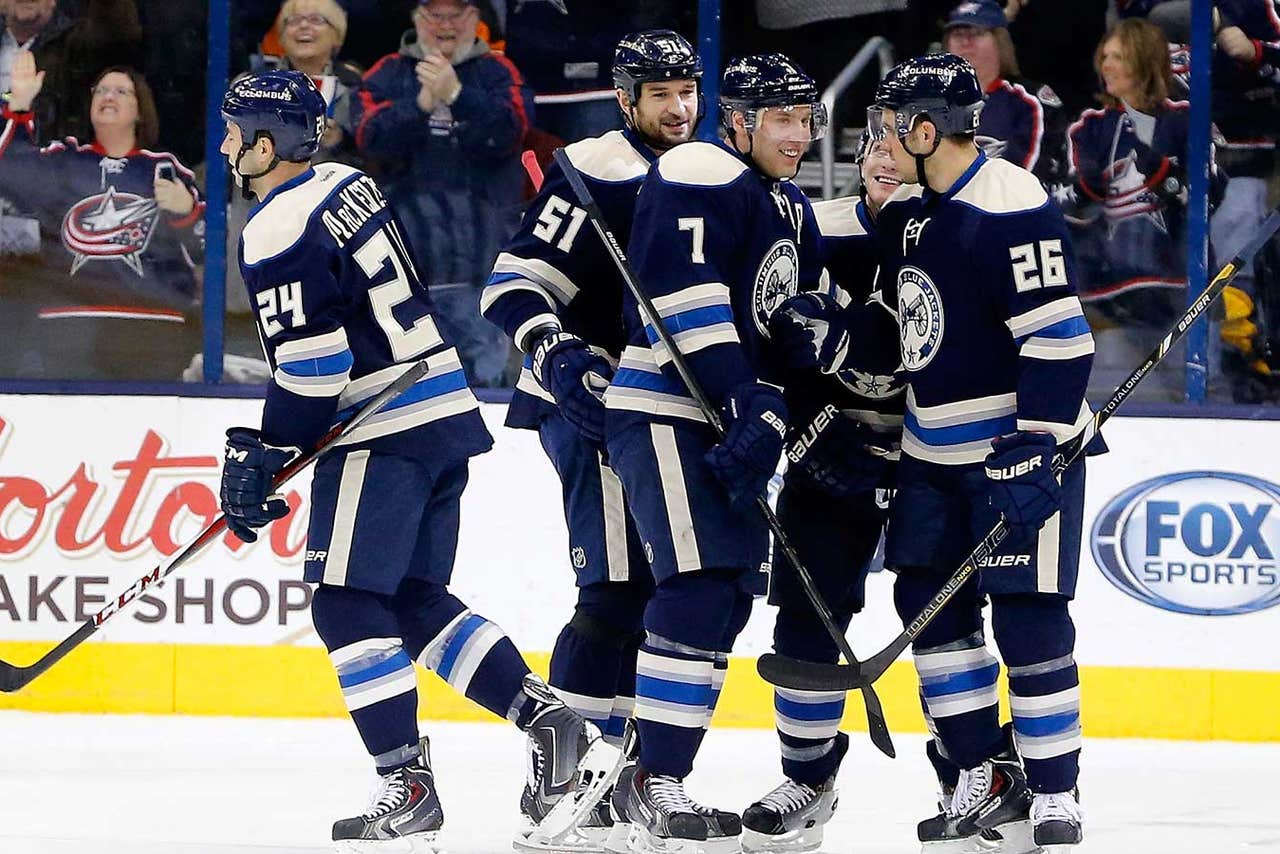 CAN JACKETS TAKE ADVANTAGE OF SLUMPING SABRES?
The CBJ look to extend their team-record win streak to nine games if they can hand the Sabres a sixth straight defeat. READ MORE
Higher level, indeed. Johnson has been playing a hard, physical game for several weeks now. He also has a goal and six assists, he's plus-eight, and he's averaging just under 25 minutes of ice time a game in the team's eight-game run. He thinks the extra ice time he's been logging has helped him ramp up his overall game.
"I think I really get into the game, get into a rhythm, and I feel like my confidence builds as the game goes along," he explained. "I don't like to sit very long at all, so I feel like as my minutes build, so does my game."
It's no secret Johnson had a rough start to the season, which is likely the biggest factor in his omission from Team USA, despite having been part of the Silver Medal team at the 2010 Games in Vancouver. He admits it wasn't the start he was hoping for this year, but he's pleased at the way his game is trending now.
"I think as the season's gone along my game has gotten better," he said. "You'd like to start at your very best from game one, absolutely, but sometimes those aren't the cards you're dealt. It's not due to a lack of effort, that's for sure, but you're better to be peaking as the year goes along than heading downhill at the end."
Part of Johnson's renaissance is not only getting extra time on the power play, but also being reunited with James Wisniewski on the power play's first unit.
"I think ever since I got here -- when we have played together on the power play -- we've had a good understanding of what each of us wants to do," Johnson noted. "Without ever playing with each other before that, it kind of came natural to us, and it's a fun thing. We enjoy playing with each other, and we feel we can create a lot of offense together." (That's an understatement. In the team's winning streak, the duo have combined for 17 points, better than a two-point per game average, and have been a major factor in the team's offensive resurgence.)
Johnson thinks the team's collective confidence, as well as its balance, are key elements contributing to the Blue Jackets recent success
"You start winning a few in a row and it starts becoming contagious," he said. "Guys are a little bit more confident and have a little more jump in their step. And you start playing without thinking too much; you're just doing what comes natural, and when that happens you start playing a little bit faster, and as a team we're playing faster.
"We might not have the Crosby's or Ovechkin's," Johnson added, "but the type of team that we are -- when everyone's able to contribute and everyone's going -- we're a tough team to play against, and we're just as good as anyone."
Among NHL defensemen, the way he's playing right now, so is Jack Johnson.
---
---