Jason Pierre-Paul meets media, shows mangled right hand
October 30, 2015

Warning: This post contains graphic images.
New York Giants defensive end Jason Pierre-Paul, who lost a finger in a fireworks accident on July 4, met with the media Friday for the first time since that incident.
"Things happen," he said. "Mistakes happen. I wasn't shocked at all. My fiancee was going crazy. But I stayed calm.
"I wasn't embarrassed at all," he added. "At the end of the day, media is going to say what they're going to say. People are going to have their opinions. But I didn't care about none of that. Because one way or another, I was going to return to football."
Pierre-Paul added that many people have it worse than him.
"I'm just very fortunate I'm alive," he said. "I got wounds and I look up every day at my hand and say, 'Thank you, Lord.' But I've seen worse. There was probably 12 people in that hospital and mine was the best, so I'm just fortunate."
(Hat Tip: New York Daily News)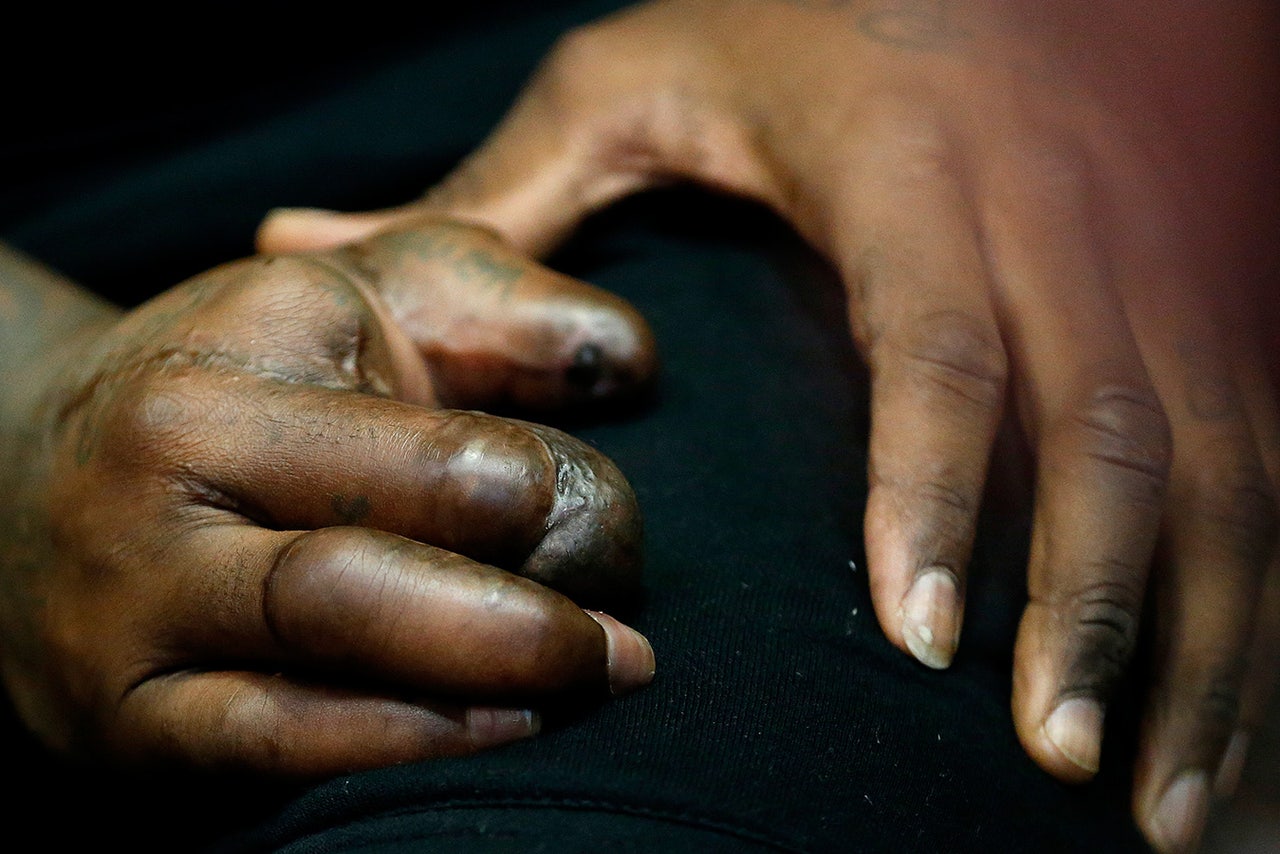 The media got a look at Jason Pierre-Paul's injured right hand Friday for the first time since his accident.

---
---