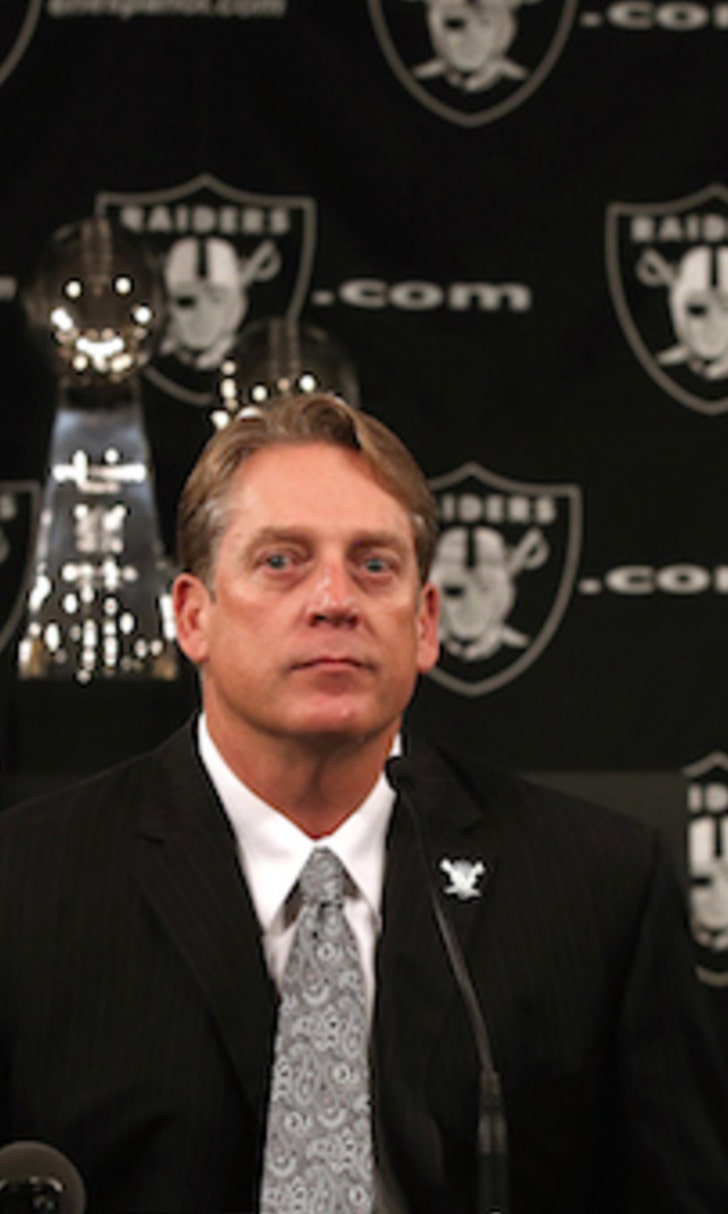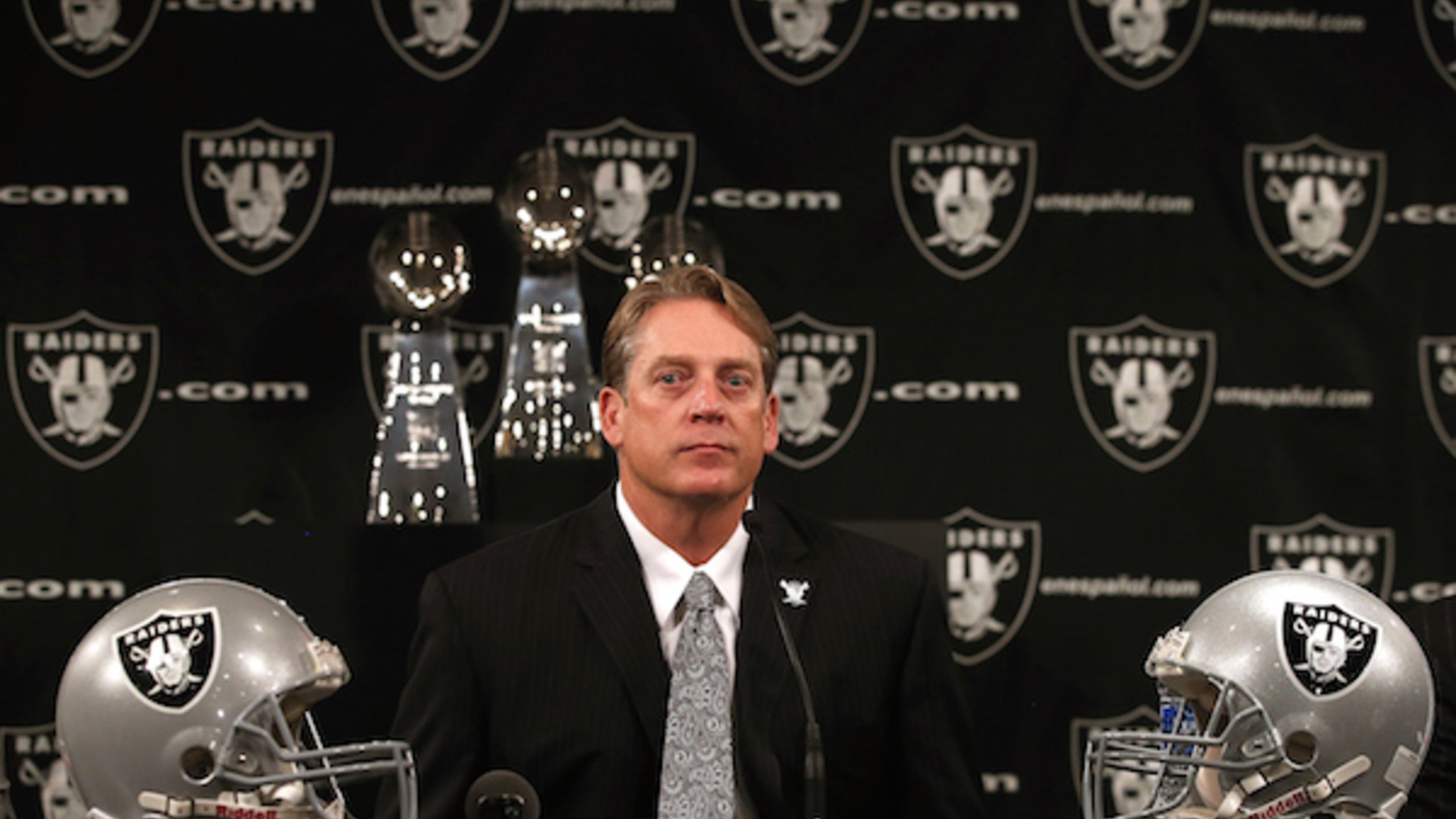 Jack Del Rio: No. 1 goal is to win the AFC West
BY foxsports • July 26, 2015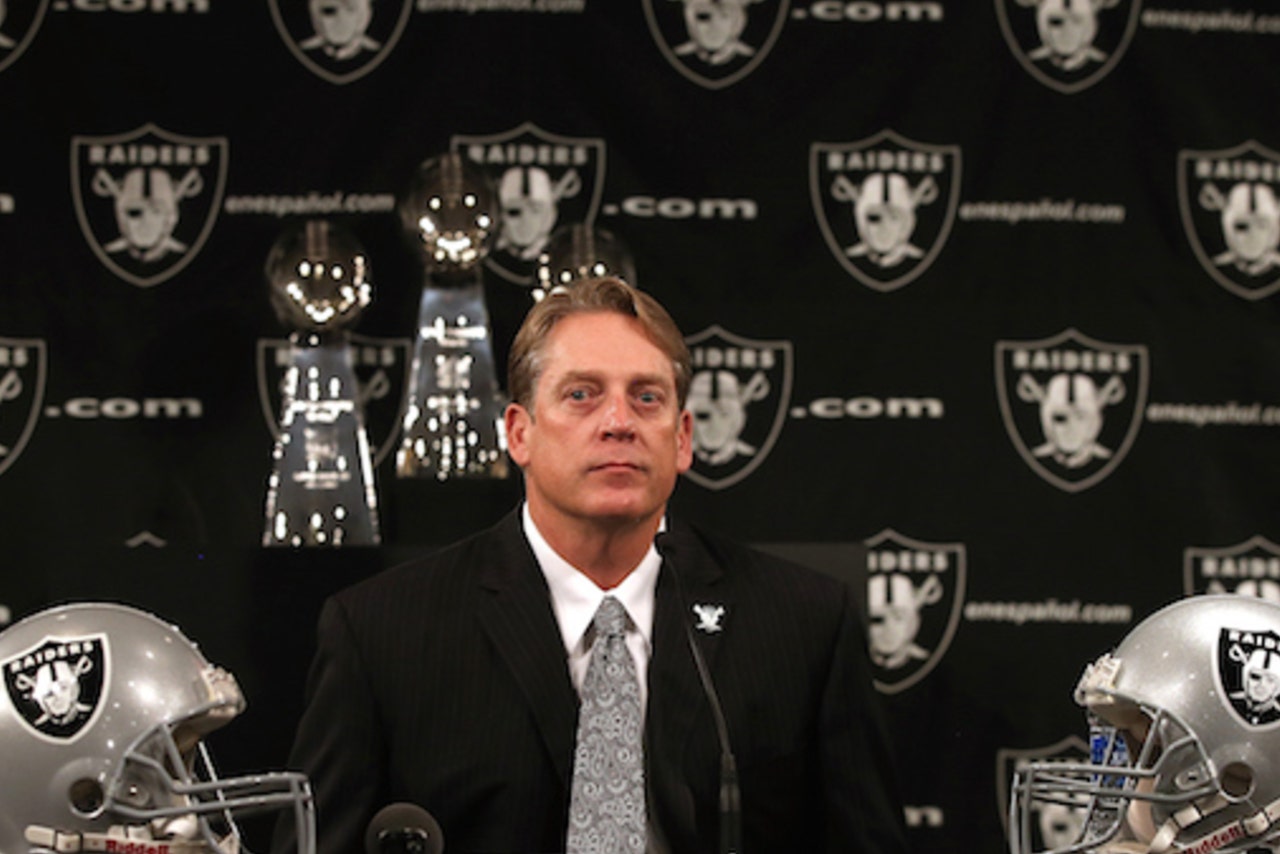 By Rachel Wold
The Oakland Raiders have not touched the postseason in 12 years. Since then, the franchise has only won 56 of 192 regular season games. Despite a dozen depressing seasons, new head coach Jack Del Rio has a lofty goal for 2015:
"Goal No. 1 is to win our division, and I don't see why not," Del Rio said via the Raiders' team website."
If you're still following this, Del Rio is not the only one with unrealistic plans this year. Offensive line coach Mike Tice one-upped Del Rio's aspiration:
"We're going to be a championship football team," Tice said."
The Raiders have about as much of a chance of this happening as the Seattle Seahawks do of winning zero games this year.
However, it is great to see the Raiders' brass jazzed about the upcoming season. The Raiders are trending upward with the emergence of second-year quarterback Derek Carr, who helped bring the team out of its 16-game losing slump last year. Additionally, linebacker Khalil Mack produced well as a rookie last year, totaling 59 tackles and four sacks. Heading into 2015, rookie wide receiver Amari Cooper should also be turning some heads when he hits the field.
While this all looks pretty on paper, the Raiders are unfortunately still the worst team in their division. Their competition—the Denver Broncos, Kansas City Chiefs and San Diego Chargers—are all on course to finish with more wins than the Raiders in 2015.
To win more games, the Raiders are going to have to outplay forces such as Peyton Manning, Demaryius Thomas, Philip Rivers, Jamaal Charles and Jeremy Maclin this season.
At this point, it would be a true miracle if the Raiders managed more wins than their AFC West rivals when the 2015 season comes to a close.
As for the Super Bowl prediction, let's just hope Tice hasn't completely lost his marbles since his stint as the Minnesota Vikings head coach.
More from Sportsnaut:
---