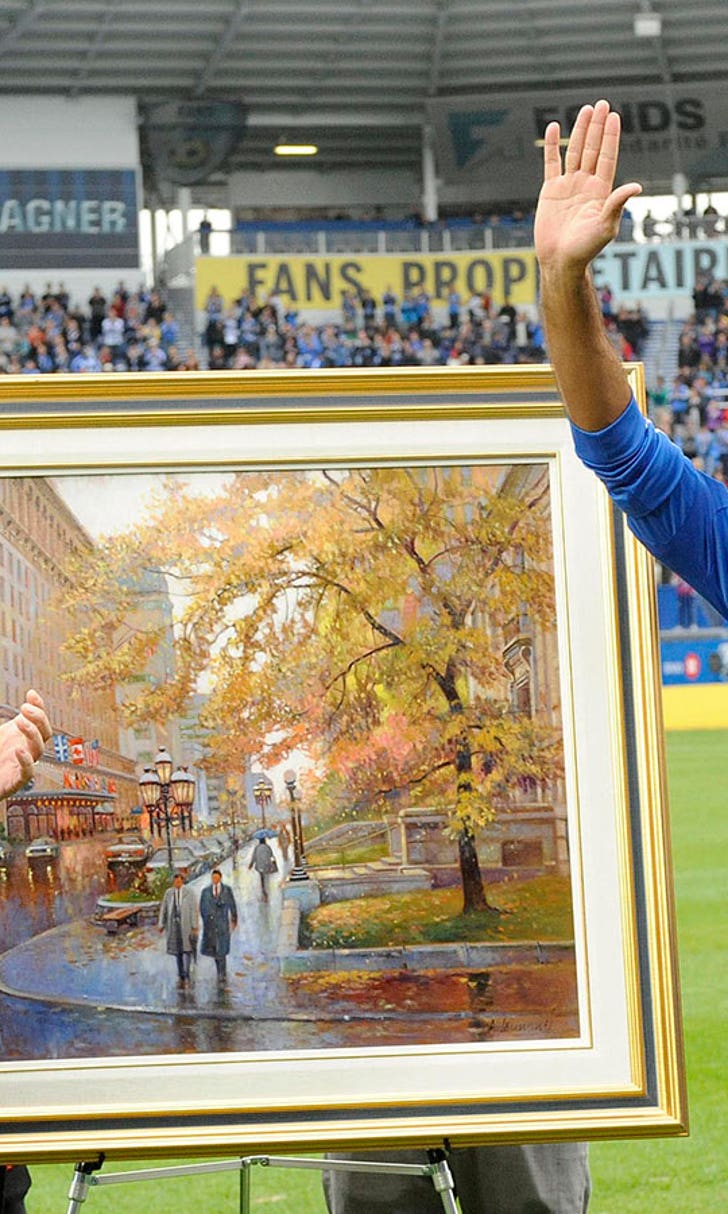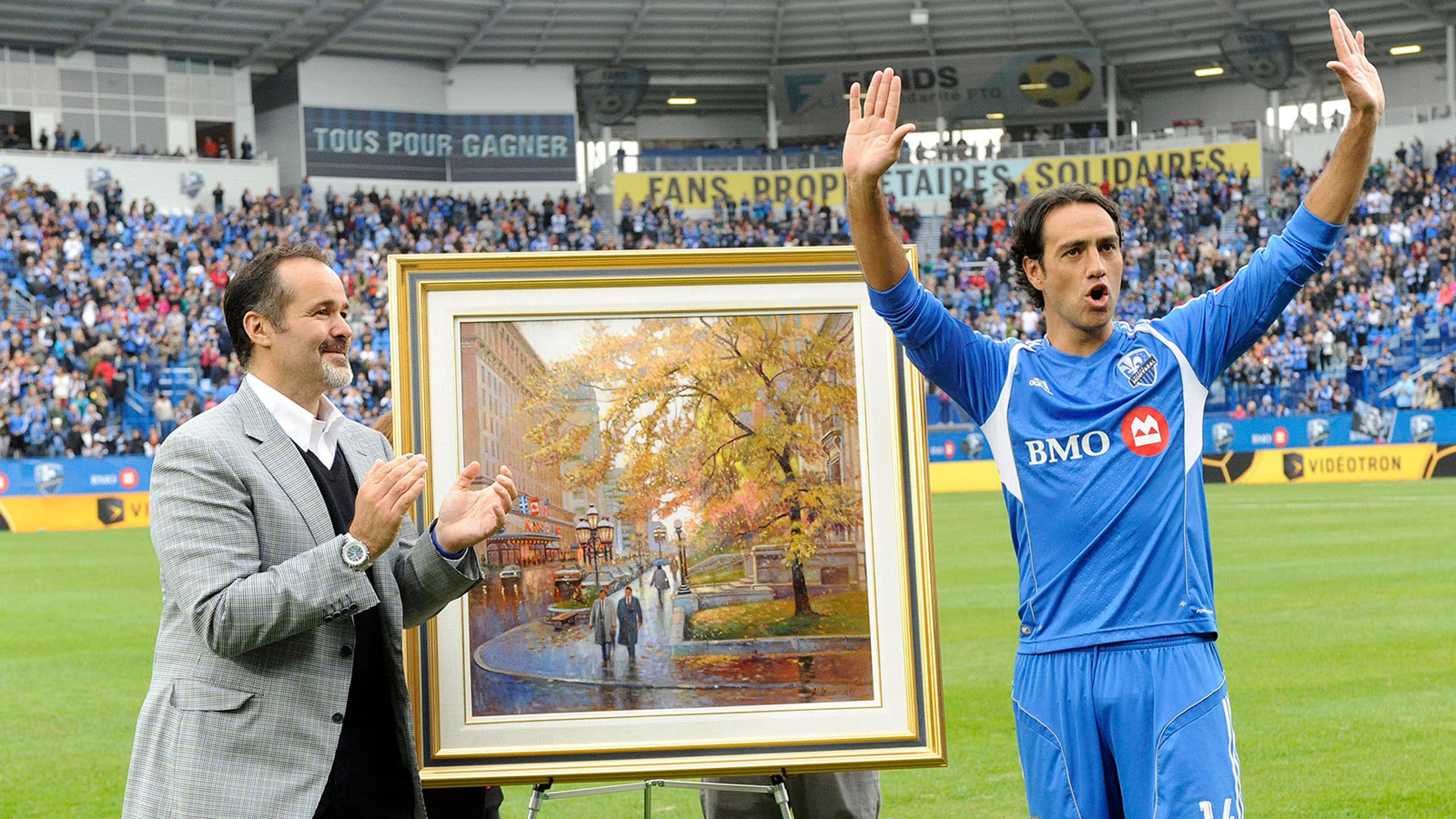 Inside MLS season preview: Alessandro Nesta finds another way to share his experience with Montréal
BY Kyle McCarthy • February 28, 2014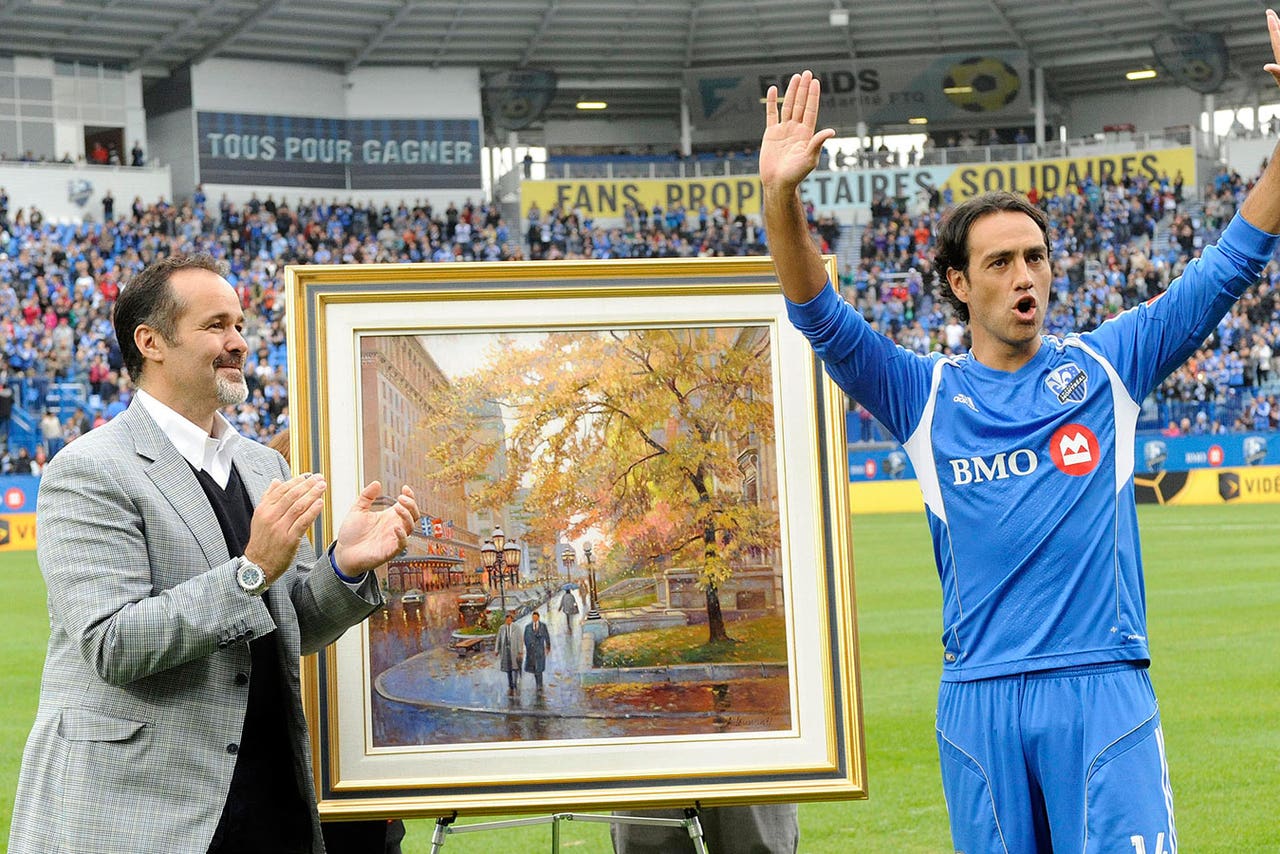 Alessandro Nesta claimed supremacy over Europe twice, lifted the World Cup once and thrived at the pinnacle of the game for years. His last act on the way to retirement proved his most surprising, though: he stepped away from all of it to finish out his career in MLS.
The former Italian international defender spent his footballing dotage in Montréal, sharing his ability and his knowledge with the Impact for the past two years. Nesta engaged in a perpetual battle to manage his fitness, but his mind remained as sharp as ever. He compensated for his declining physical qualities with his superior positioning. He guided and organized his fellow defenders. He led by example. He shared his wealth of experience however he could before he stepped aside after the conclusion of the 2013 campaign.
"I'm very happy, because my body's tired and I think it's time to finish after 20 years at the highest level," Nesta told MLSsoccer.com in November. "I was lucky, I won a lot of trophies, and it's the perfect time to say 'Stop' and start a new life with my family – another job, I don't know."
All of those possibilities paled in comparison to his desire to continue in the game. He figured he might take a year off, study a bit and wait for the right moment to emerge once again as a coach. He left the timing open ended, but he knew he would eventually heed the siren call and pursue the proper licenses.
His colleagues in Montréal assessed the landscape and reached a different conclusion. They weren't quite ready to part ways just yet. The rumors of an immediate appointment on the bench last year fell wide of the mark, but Impact executives expressed a desire to keep him involved in some fashion.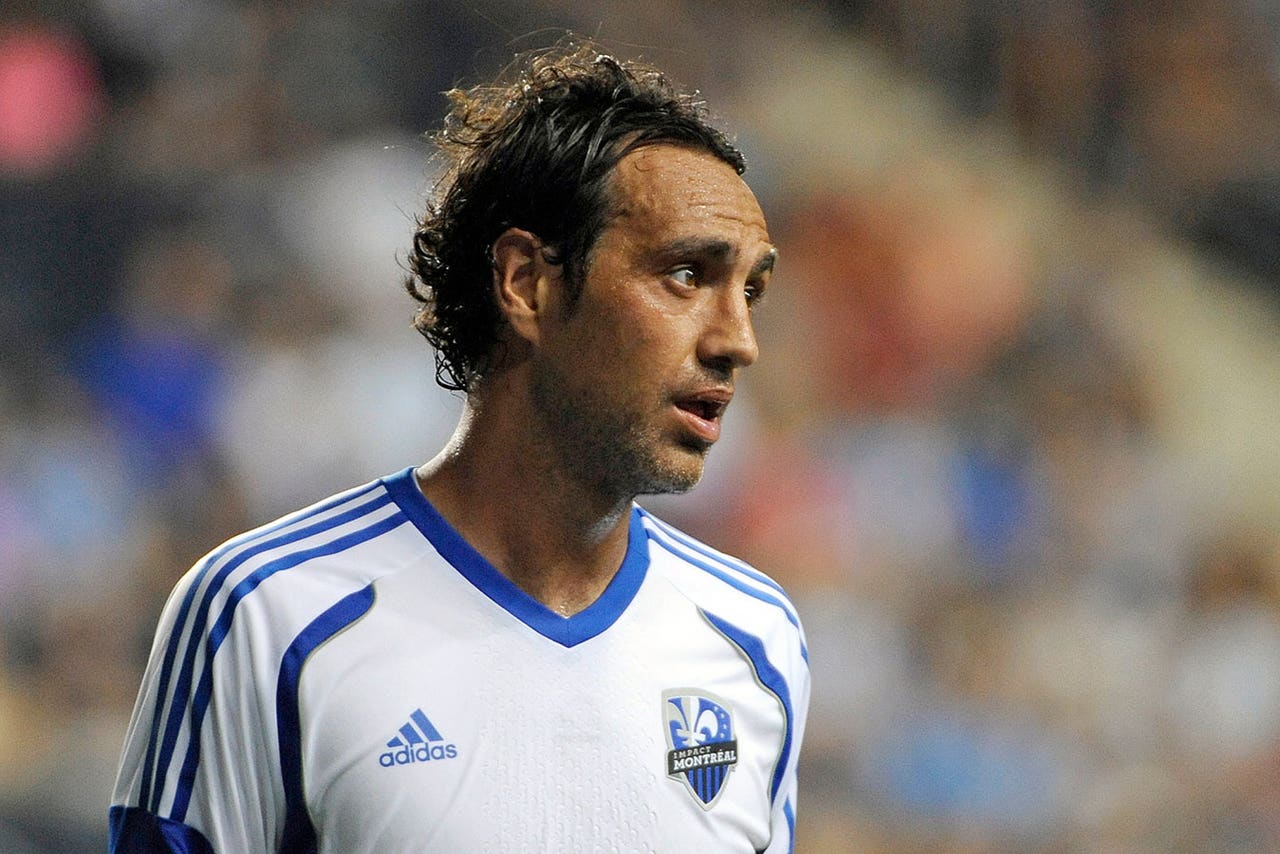 Nesta will offer his insight by compiling scouting reports this season, according to Impact sporting director Nick De Santis.
Nesta eventually proposed a solution to seize upon the mutual interest: he proposed an idea to help the technical staff and supplement his own education at the same time.
"We spoke with him about what he'd like to do right away after he decided to call it a career," Impact sporting director Nick De Santis told the club's official website on Thursday. "We wanted to know what he was thinking and how we could help him in his goal of becoming a coach. We were both open to the idea, and it was his idea about contributing through analysis and scouting reports.
Instead of guiding the team from his position at center back, Nesta will instead contribute his thoughts as a technical consultant. De Santis said Nesta will scout matches this season and supply the club with reports on the Impact and their opponents as the season progresses.
Naming Nesta as a technical consultant is not the same as naming Nesta in the starting XI most weeks. Montréal will miss his presence in the middle of the back four, a department still under construction heading into this season. But the Impact will still benefit from the lessons culled from all of those years at Lazio and AC Milan and the observations gathered along the way this season.
It works out for Nesta, too. His first step into the next stage of his career is a sensible one, as you'd expect. Other moves beckon at some point down the line as he seeks his badges and then searches for the right place to eventually use them. For now, he is tied to the Impact once again. Only this time, the opportunity offers a promising start instead of a fitting conclusion.
2014 INSIDE MLS SEASON PREVIEWS
FEB. 24: Chicago Fire – Mike Magee's encore – Chivas USA
FEB. 25: Colorado Rapids – Exploring the new vision in Columbus – Columbus Crew
FEB. 26: D.C. United – Eddie Johnson steps into the spotlight again – FC Dallas
FEB. 27: Houston Dynamo – Galaxy plots a return to the summit – LA Galaxy
FEB. 28: Montréal Impact – Nesta shares his knowledge with Montréal – New England Revolution
==
MARCH 3: New York Red Bulls – Philadelphia Union
MARCH 4: Portland Timbers – Real Salt Lake
MARCH 5: San Jose Earthquakes – Seattle Sounders – Sporting Kansas City
MARCH 6: Toronto FC – Vancouver Whitecaps
---