Iguodala 'doubtful' for game 4 due to sore knee
May 21, 2018
OAKLAND, Calif. (AP) -- Warriors forward Andre Iguodala is listed as doubtful for Game 4 of the Western Conference finals Tuesday night against Houston because of a sore left knee.

There was a chance Iguodala's status could be upgraded later Monday, the team said.

The 2015 NBA Finals MVP has been starting regularly this postseason, including the first three games of the West finals with the defending champion Warriors leading the Rockets 2-1 in the best-of-seven series. The Warriors won Sunday's game 126-85, with the 41-point victory margin the largest in franchise history in a postseason game.

Without Iguodala, the Warriors would lose one of their top defenders and playmakers. He banged his knee during the fourth quarter Sunday.

"I think it was like a knee-on-knee type of thing," coach Steve Kerr said after the game. "He said he would be all right. But when we're right, when we're playing how we are supposed to play, Andre's right in the middle of it. His defense and being smart, making good decisions. Andre is one of the guys who seems to set the tone for that for us, and I thought he did a great job of that tonight."




Since 2014-15, Golden State is 14-4 in postseason games started by Iguodala. Kerr could go with much-improved big man Kevon Looney -- he blocked two shots in the first quarter alone Sunday -- to keep a couple of key wing players available off the bench in Nick Young and Shaun Livingston.

Also Monday, Kerr said the team plans to speak to the league regarding Draymond Green's double-technical with Trevor Ariza issued at the 6:49 mark of the fourth quarter when Ariza shoved Green as they traded words.

"I thought it was unfair but we'll take it up with the league," Kerr said after Monday's practice. "He committed a hard foul but he held Ariza up and didn't allow him to get hurt, and then Ariza shoved him. It didn't seem like a double-technical to me, so we'll take it up with the league and we'll see what happens."

With Green involved and the stakes so high at this stage, it probably won't be the last time this series turns testy, either.

"Two guys are fiery and want to win. Two guys like Trevor and Draymond are just the ultimate competitors," Kevin Durant said. "Stuff happens out there. They've both got enough money to pay for it."

------


---
---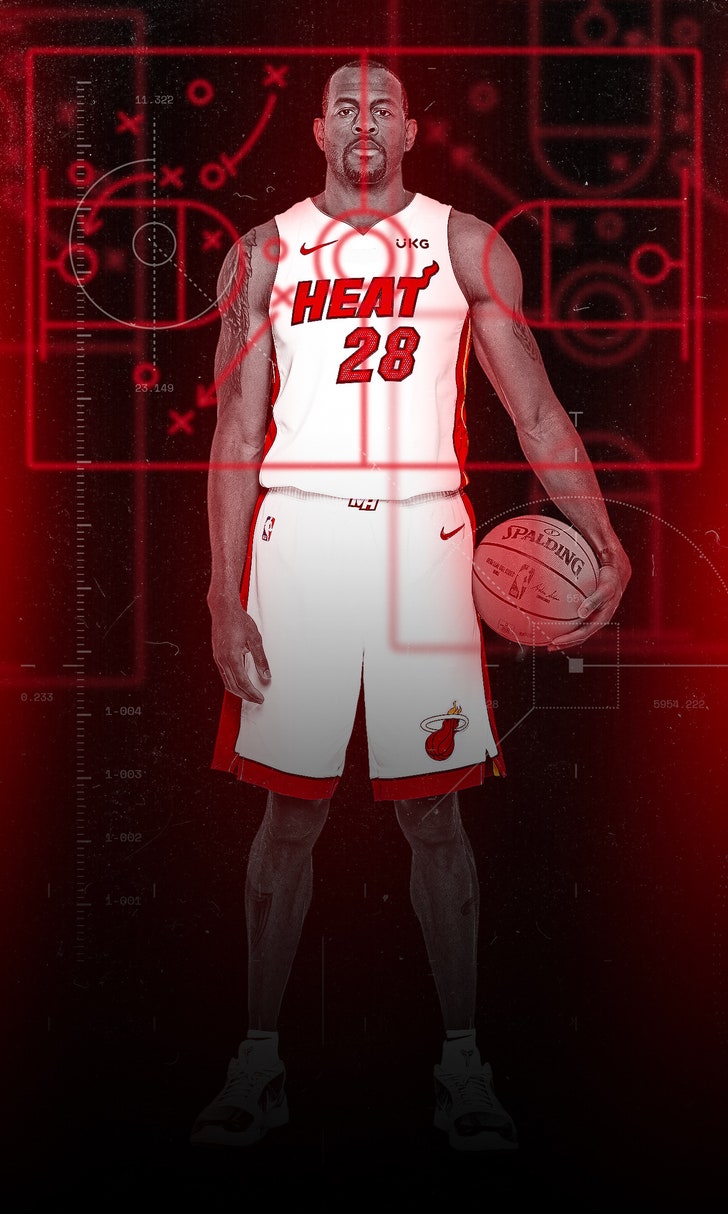 The Mentor
The Mentor
Nearly 20 years in, Andre Iguodala pours his veteran NBA energy into the young stars around him, Melissa Rohlin writes.