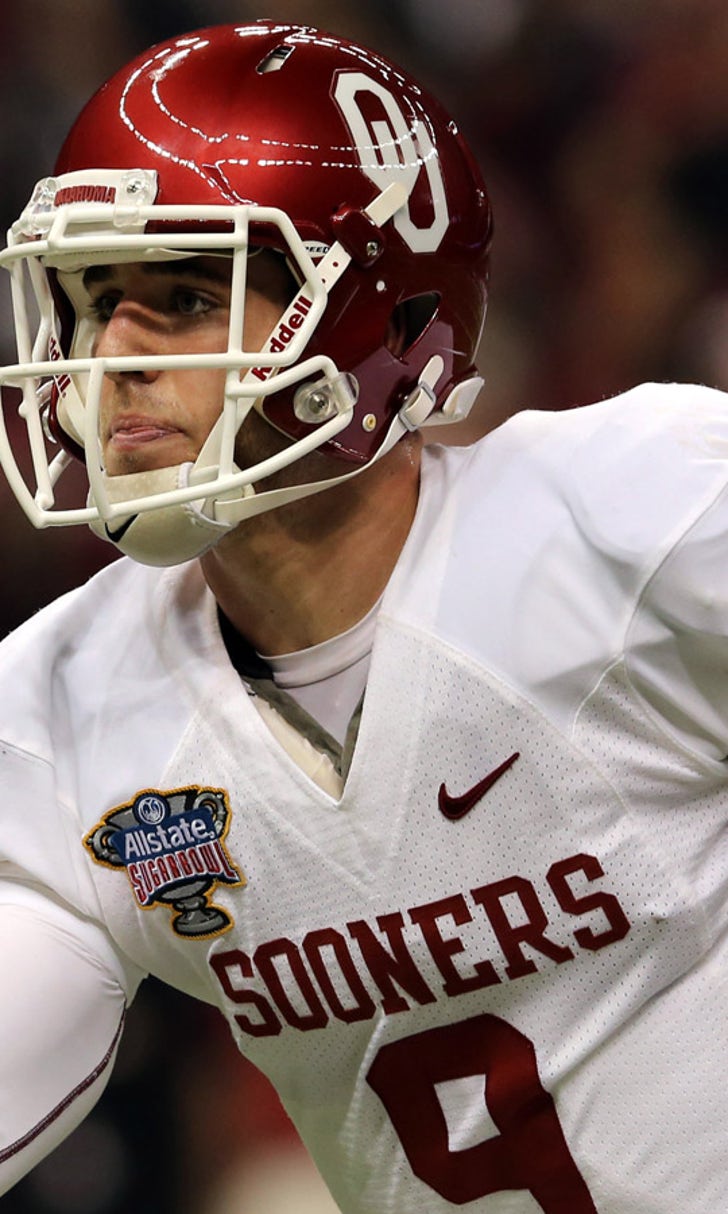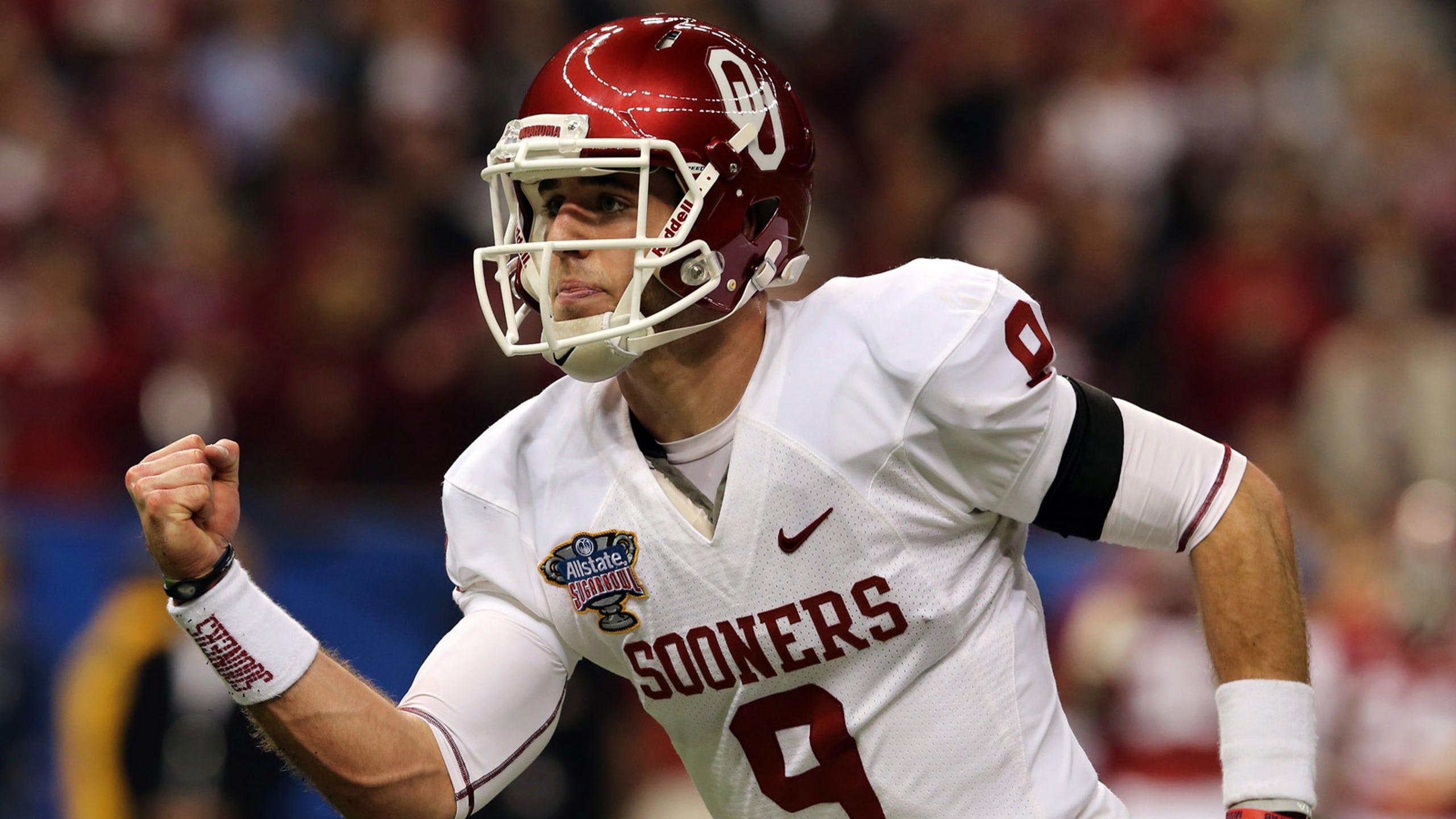 Hypothetical in-game scenarios for Sooners: Part 2
BY foxsports • August 13, 2014
Another scenario for the Sooners.
And you can play along. Starting Tuesday, we began a series of situations that may come up this season for the Oklahoma football team.
Click here to see the story from Tuesday. 
OK, here's the situation today ...
OU vs. Kansas State in Norman. The Sooners are undefeated and ranked No. 2 in the country, but they trail the Wildcats with just less than 5 minutes to go in the fourth quarter, 23-21. Oklahoma has the ball at the K-State 2-yard line and it's fourth-and-goal. What do you do?
Do you ...
1. Line Blake Bell up in the Belldozer and run it up the middle
Three seasons ago, Bell and the Sooners began an experiment on an October afternoon in Manhattan, Kan. It worked famously as Bell would be shuttled in at quarterback for an Oklahoma team that was struggling to be successful in short-yardage situations. It worked famously.
But now the situation is different. Bell hasn't taken a snap at quarterback all season and is a seldom-used tight end for Oklahoma. Nervous yet? Bell has a glorious track record in the Belldozer, but what happens when OU is protecting a run to the four-team playoff. If Bell gets stuffed here, count on K-State and Bill Snyder to grind out the clock and get out of town in what would be a huge victory and a possible elimination from the playoff for the Sooner.
A touchdown gives the Sooners a five-point lead and would allow the Oklahoma defense to only have to protect against a touchdown. A field goal wouldn't hurt OU, only a touchdown would sink the Sooners, and the OU defense has been as good as advertised. Get the defense on the field and OU would have to like its chances.
2. Try a Michael Hunnicutt field goal
Hunnicutt has been really good for the Sooners, and a chance from 19 yards would be close to automatic for the potential All-American. 
But is a one-point lead good enough? Yes, the OU defense has been fantastic this season, but now when they have to get one stop to keep alive an undefeated season, the pressure rises. Meanwhile, you have coach Snyder on the other sideline – a guy who knows how to win when it counts.
You assume Hunnicutt makes the field goal, but what if something happens and it doesn't work out? Coach Bob Stoops gets second-guessed for not trusting his offensive line to get a critical two yards for its back and Hunnicutt's confidence could be forever damaged. 
Do you lean on the Sooner defense to hold K-State without a field goal? 
3. Play-action bootleg run by quarterback Trevor Knight
With the college football world watching and expecting the Sooners to give it to big, bruising running back Samaje Perine, Knight is called on to finish off the biggest play of his career. No matter that he's thrown for 280 yards and a pair of touchdowns already in this game, Knight has to show a degree of finesse and poise to sell the run up the middle and then enough speed to get to the corner. If it works, it will be an easy jog into the endzone and Stoops has been known to call something a bit unexpected.
And if it works, the Sooners take the five-point lead. If Knight's play-action isn't convincing, he'll find a K-State cornerback waiting to knock him out of bounds, or worse yet knock him down and the ball pops out.
What do you think the Sooners should do here? Tweet me at @andrewgilmanOK and let me know
---