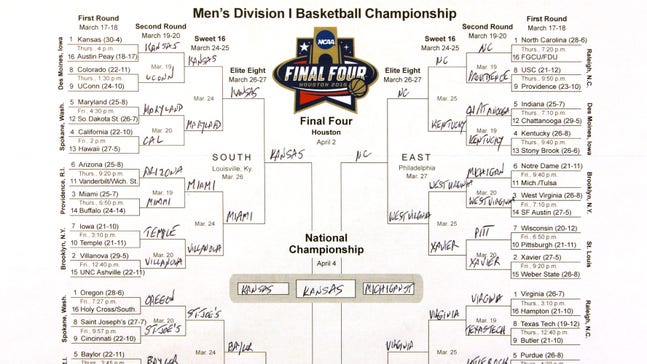 How NOT to fill out your bracket in 2016
Published
Mar. 15, 2016 8:03 p.m. ET

In elevators and around the water coolers (there are still water coolers, right?) in offices all over the country, people are asking the same question, "How should I fill out my bracket?" Prepare to be bombarded with countless articles and TV segments espousing the finer virtues of 'chalk', the need for a spoiler and other quasi-analytical methods of picking the perfect bracket.
This is not one of those articles.
Instead, I'm going to coach you on the finer points of how NOT to fill out your bracket. Because if you want to even have a chance at the $1 million for the rest of your life that old money bags Buffett is offering, you'll heed the advice found here.
School Mascots
A color versus what clearly looks to be a crazy person.
As much as I'd prefer to see a Battle Royale style tournament pitting the mascots of these teams against each other for the national title, it's not going to happen... yet. In the same regard, you shouldn't be advancing teams in your bracket solely based off the mascot.
We all know that a duck would never win in a fight with a jaguar. By that logic, you might be so inclined to advance the No. 16 seed Southern University Jaguars by the No. seed 1 Oregon Ducks. But a No. 16 seed has never, NEVER beaten a No. 1 seed.
Then again, the Jaguars would only be in that position if they defeat the Holy Cross Crusaders. A jaguar versus a crusader? That is another dilemma in itself and one I'd rather not take up with PETA or the Knights Templar.
But I'm getting off track because some of these mascot matchups aren't so easy.
How would you handicap the Orange of Syracuse versus the Dayton Flyer? A color versus a caricature of a 1930s-era pilot, now that's some kind of deep ontological level stuff that I'm not sure you're prepared for. So take it from me, mascots are out.
Team Colors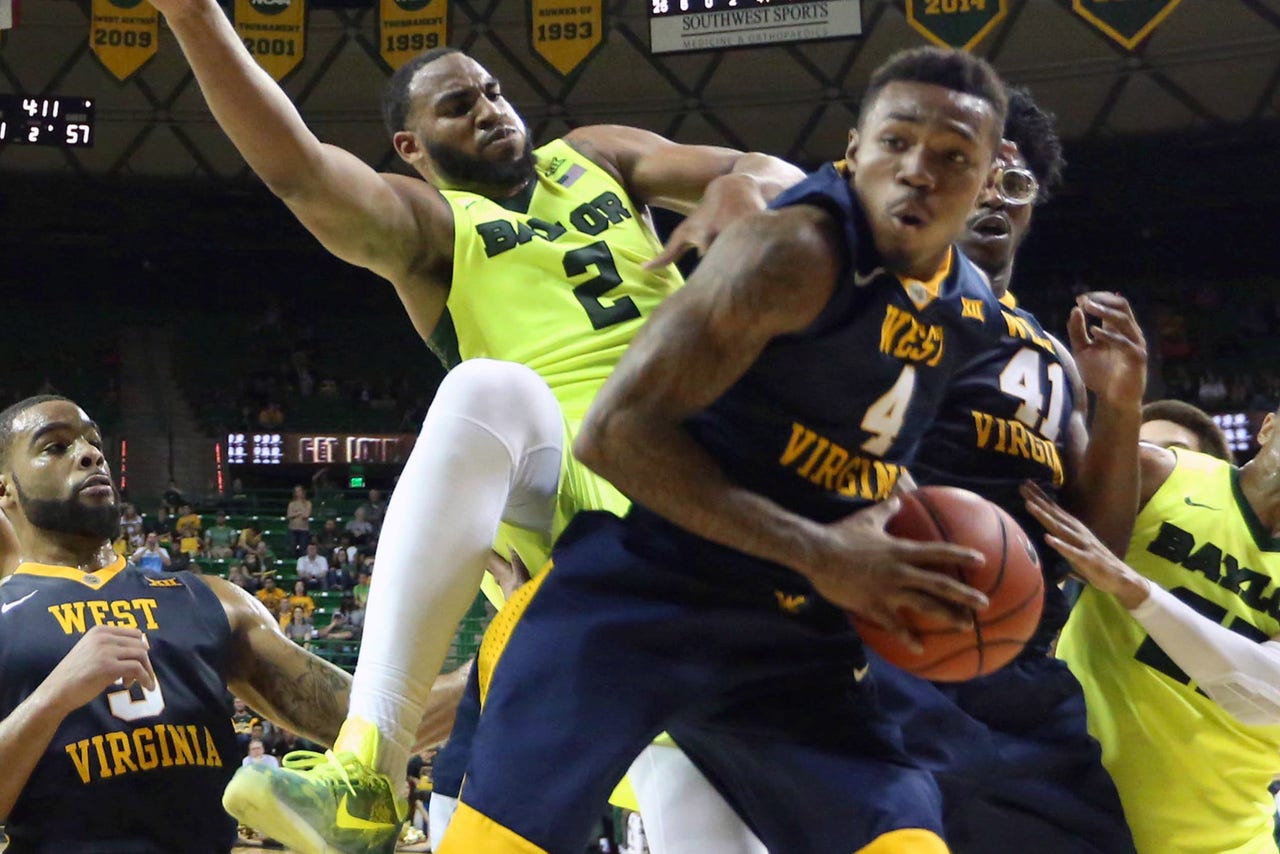 Baylor's infamous 'hightlighter yellow' jerseys
This method is mighty tempting. Especially when you find out the 10-year-old daughter of your co-worker filled out a winning bracket using this exact methodology last year. But you must resist!
Sure, you favorite color might be blue but for starters there's probably no less than 20 teams in the tournament with blue as their primary color. You don't want to be the guy breaking down your affection for powder blue versus navy blue. You'll go crazy before the Sweet 16.
But maybe, just maybe your favorite color is highlighter yellow. To which I'd first say, "Really?" and then ask if you'd been a little too partial to the smell of those highlighters. In any case, the team for you is going to be Baylor. And they're probably going to lose to the Duke Blue Devils in the second round.
See, you should have gone with blue.
Alumni Allegiances
This method of selection can burn you two ways.
Say you're a Michigan man through and through. You'd even let Jim Harbaugh sleep over at your house and your kid isn't a promising five-star recruit. In fact, you don't even have a kid. But fight the urge and know your alma mater's limitations. Especially if they are a No. 11 seed.
By that same token, just accept that Michigan State is no going out in a fiery heap to Middle Tennessee in the first round no matter how much you will it to happen. No. 15 seeds have won just seven times in 124 matchups with No. 2 seeds. Then again, you might like those odds out of pure spite for your rival. It's what college sports are all about, right?
And if by some strange bit of luck, you forsake all my advice and these methods work out in a cool $1 billion headed your way... then, please share.
---