2016 NCAA Tournament bracket advice: tips for filling out your March Madness bracket
The NCAA Tournament field is set, which means it's time to spend hours agonizing over the perfect bracket. We've got advice and strategic tips to make sure your bracket stays on the desk and out of the waste basket … at least for a few days.
Adjust your strategy to the number of entrants in your pool.
If you're competing for the grand prize against the masses in the FOX Bracket Challenge, you'll need to take some calculated risks and submit a near-perfect bracket. If you're in a small group, you may be able to ride a conservative strategy to victory. Know how many challengers you face and plan accordingly.
Don't be a hero.
There are few things more rewarding than correctly predicting an upset that no one else saw coming. But if you swing for the fences and strike out, your bracket could be left in ruins. Conversely, picking a bracket that's all chalk isn't much fun and likely won't bring home the big prize. Look for upset picks that won't destroy your bracket if incorrect. For example, if you think a team won't make it past the Sweet 16, picking them to lose in the first or second round has mitigated risk.
Know your geography.
Pop quiz: what state does Stony Brook call home? How about Austin Peay? Or Weber State? A school's distance from its playing site is an important factor when making picks. Travel fatigue can sway a matchup one way or the other, especially when teams are flying cross-country. Likewise, playing in front of a home crowd can carry a school to victory.
Strategize how to handle your favorite or least favorite teams.
If you're a diehard fan of a school in the NCAA Tournament, it may be difficult to emotionally detach yourself while making selections. Penciling your squad into the Final Four just feels right! Similarly, when you've got a distaste for a certain school, the tendency is to pick when you hope they lose (early, and by a large margin), rather than when they're most likely to be eliminated. The smart play is to be as neutral as possible when assessing the merits of every squad. On the other hand, it's not much fun when your favorite team's success equates to your bracket's failure. Perhaps the prudent move is to complete multiple brackets; some that you fill out with your head and some with your heart.
Advance all 1-seeds and 2-seeds to the Round of 32.
Don't even look at the name of the school or which team they face. Just blindly advance all 1- and 2-seeds with confidence. Since the tournament expanded to 64 teams in 1985, 1-seeds boast a record of 124-0 in first-round games. 2-seeds aren't far behind at 117-7. Sure, there are recent examples of 15-seeds pulling off the upset — Florida Gulf Coast over Georgetown in 2013, Lehigh over Duke and Norfolk State over Missouri in 2012 — but those are the exception, not the rule. Chances are that if you miss on a 15-seed upset, so will everyone else.
Ignore seeding when picking the 8-vs.-9 games.
In every first-round matchup, the lower seed has a noticeable advantage — except 8-seeds. Since 1985, 8-seeds hold a 63-61 edge over 9-seeds. Prior to the 2015 NCAA Tournament, when 8-seeds went a perfect 4-0 in the Round of 64, 9-seeds actually had the upper hand. When picking 8-vs.-9 games, base your selection on individual player matchups, which team has more momentum or any other factor you like, but throw seeding out the window.
Pick 10-, 11- and 12-seeds to notch upsets.
It's not uncommon for upsets in the 7-vs.-10, 6-vs.-11 and 5-vs.-12 games. Historically, 10-seeds win their first-round game 38.7 percent of the time. That's an average of 1.55 10-seeds advancing to the second round per tournament. 11- and 12-seeds aren't far behind, with No. 11s winning 34.7 percent of the time and No. 12s pulling off the upset 35.5 percent of the time. History suggests four schools from the 10-12 range will advance to the Round of 32.
Be more judicious when picking upsets from 13- and 14-seeds.
While upsets from 10-, 11-, and 12-seeds occur on average more than once per tournament, that's not the case for 13- and 14 seeds, where the average drops to .81 times and .64 times, respectively. 13-seeds upset 4-seeds 20.2 percent of the time and 14-seeds knock off 2-seeds in 16.1 percent of matchups. Collectively, 13- and 14-seeds advance to the Round of 32 at an average of 1.45 times per tournament.
Use caution whenever picking a 1-seed to bow out of the tournament.
Upsets define the NCAA Tournament, and 1-seeds aren't immune from the carnage that lower seeds can inflict on a bracket. But a school that garners a 1-seed generally has the credentials and ability to support its high ranking. On average, 3.45 No. 1s reach the Sweet 16 each year, 2.74 make it to the Elite Eight and 1.64 play in the Final Four. Of the 62 championship game participants since 1985, 29 (46.8 percent) have been 1-seeds, while 19 of the past 31 national champions (61.3 percent) have been No. 1s.
Looking for a non 1-seed to win it all? Don't look too far.
In 31 tournaments since 1985, 2- and 3-seeds have the second-best rate of success, with each winning four titles. After that, it's slim pickings. A total of four championships have been won by teams seeded No. 4 or higher, with a 4-, 6-, 7- and 8-seed each claiming one championship.
Maximize your chances.
It's March, not November. Ballot-stuffing is strongly encouraged! Improve your odds by creating the maximum of 10 brackets on FOX Bracket Challenge. The more brackets you create, the more likely you are to win a group or even the big prize.
For more NCAA Tournament advice, view WhatIfSports.com's 2016 March Madness tournament predictions, First Four predictions and sleeper picks or previews of the South, East, West and Midwest regions.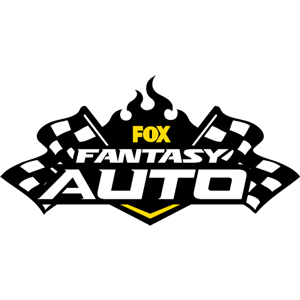 FOX Fantasy Auto
Form a Racing Team, Compete for Prizes
Play Now!