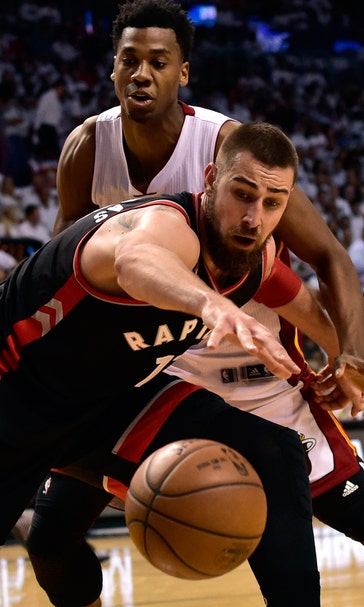 Heat center Hassan Whiteside day to day with sprained right MCL
May 8, 2016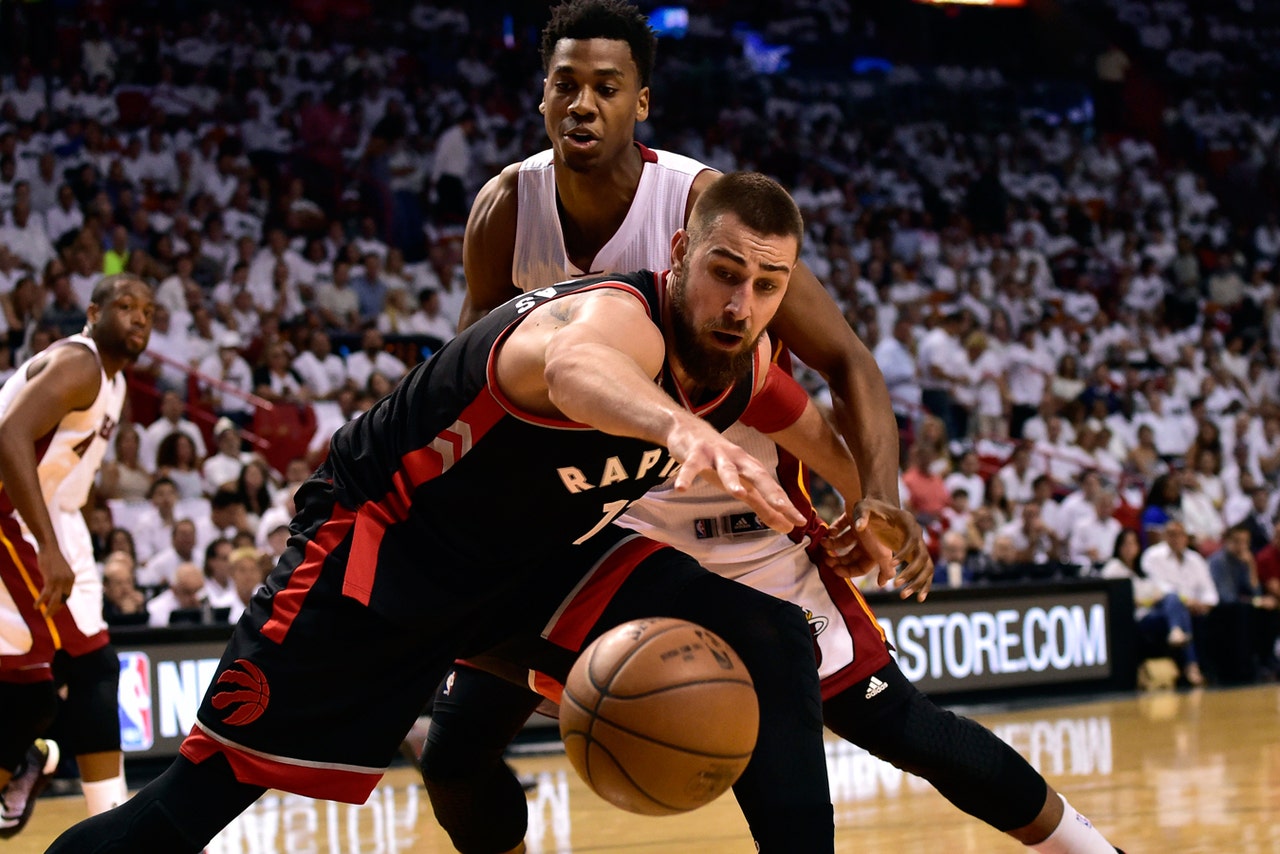 MIAMI (AP) -- Miami Heat center Hassan Whiteside has a sprained medial collateral ligament in his right knee, the same injury that has sidelined Golden State Warriors star Stephen Curry for the past couple weeks.
Whiteside will be listed as day-to-day, the Heat announced Sunday after the results of an MRI exam were reviewed.
Typically, the recovery time for a mild MCL sprain can be a couple of weeks -- though there are examples where players returned within a day or two and examples where it has dragged on for several weeks.
The severity of Whiteside's injury is not known. Curry's was a Grade 1 sprain, which is defined as slight.
The Heat are surely hoping that Whiteside falls into the quicker category. They trail the Toronto Raptors 2-1 in their Eastern Conference semifinal series, which resumes with Game 4 in Miami on Monday night.
Whiteside was hurt with 10:54 left in the second quarter of Game 3 on Saturday, trying to position himself for a rebound.
Toronto's Kyle Lowry was called for a loose-ball foul on the play, after he got caught pulling Whiteside's arm. As Whiteside awkwardly fell backward once he lost his balance, it appeared his right knee was inadvertently hit from the side by the Raptors' Cory Joseph and from the back by Heat teammate Luol Deng.
Whiteside quickly grabbed at the top of his shin bone, just below the kneecap. He was helped up after about 10 seconds, went to the Heat bench and then hobbled to the locker room.
It didn't take long for the Heat to announce that his night was over.
And now the waiting game begins to see if he returns at any point in the series.
"We can't relax at all, honestly," said Toronto's DeMar DeRozan, when asked after Game 3 how the potential loss of Whiteside could affect the remainder of the series. "They've got a lot of veterans on this team who can step up and have been in these type of situations. So we can't relax or think that we're going to have it easier. We still have to take it with the same approach."
If Whiteside is lost, it would mean the Heat have 14 feet of key players sidelined for the rest of this series. All-Star forward Chris Bosh hasn't played since he was diagnosed with another blood clot in February, and after months of trying to find a solution, he and the Heat finally announced last week that his season is officially over.
Whiteside led the NBA in blocked shots this season, averaging 3.7 per game on his way to finishing third in the voting for defensive player of the year. He averaged 14.2 points and 11.8 rebounds in the regular season on 61 percent shooting, then 12 points and 10.9 rebounds in the playoffs on 68 percent shooting.
He becomes a free agent July 1, and the $981,000 salary he made this season will seem like pocket change going forward.
Even with this injury, Whiteside will likely get enormous contract offers this summer -- ones that could top $20 million a season, set to put him in the echelon of the NBA's highest-paid players.
---
---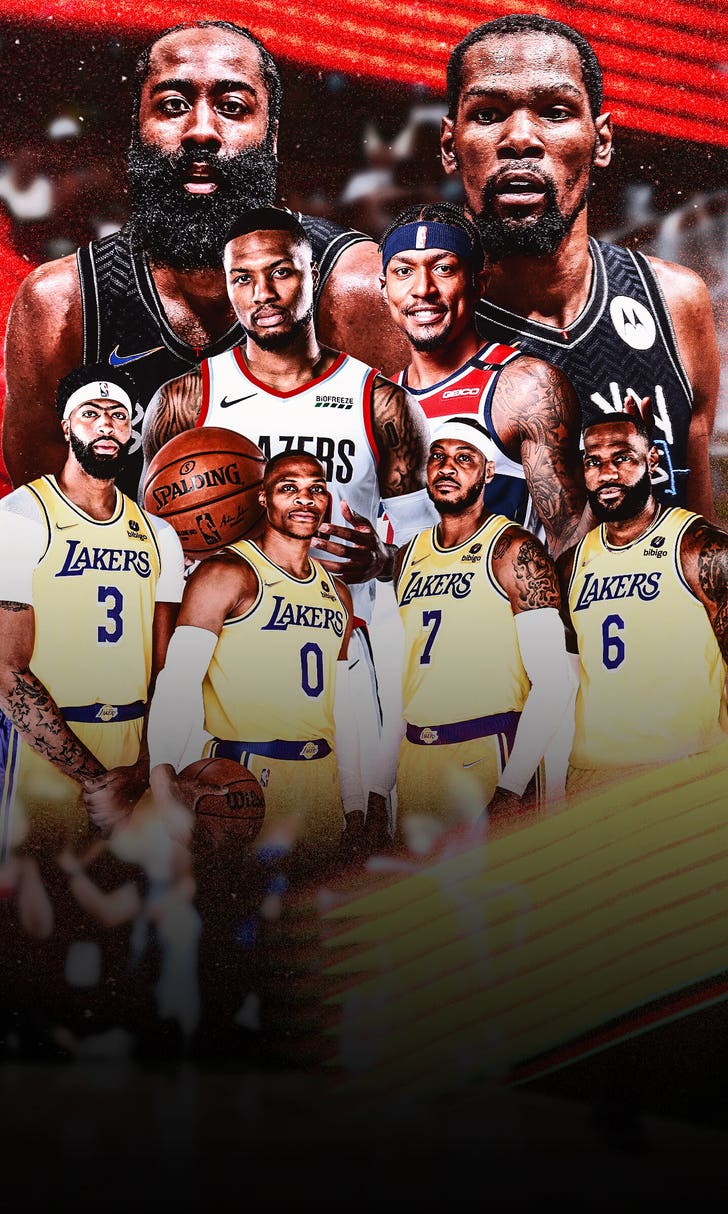 National Basketball Association
NBA 2021-22 season predictions: 75 picks for the league's 75th season