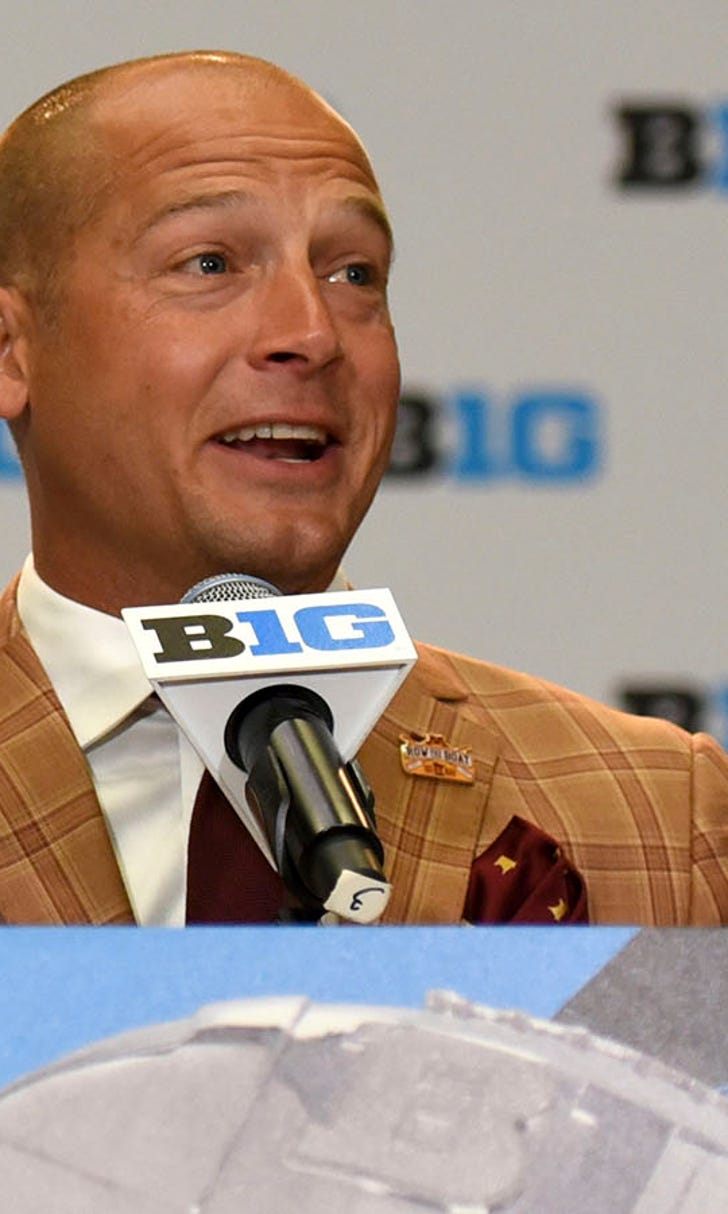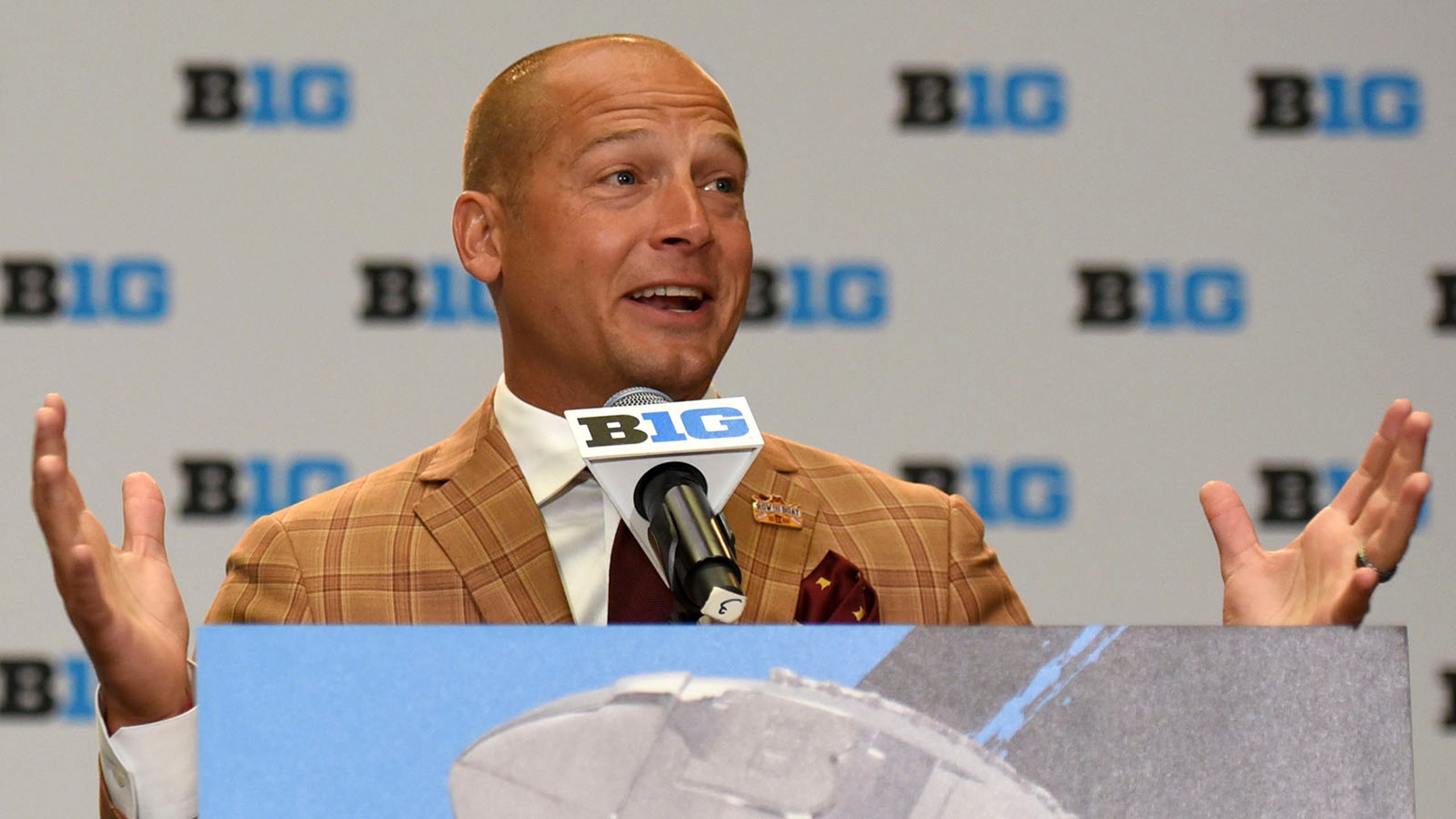 Gophers head coach Fleck quickly becomes face of Minnesota
BY Ryan Lund • July 28, 2017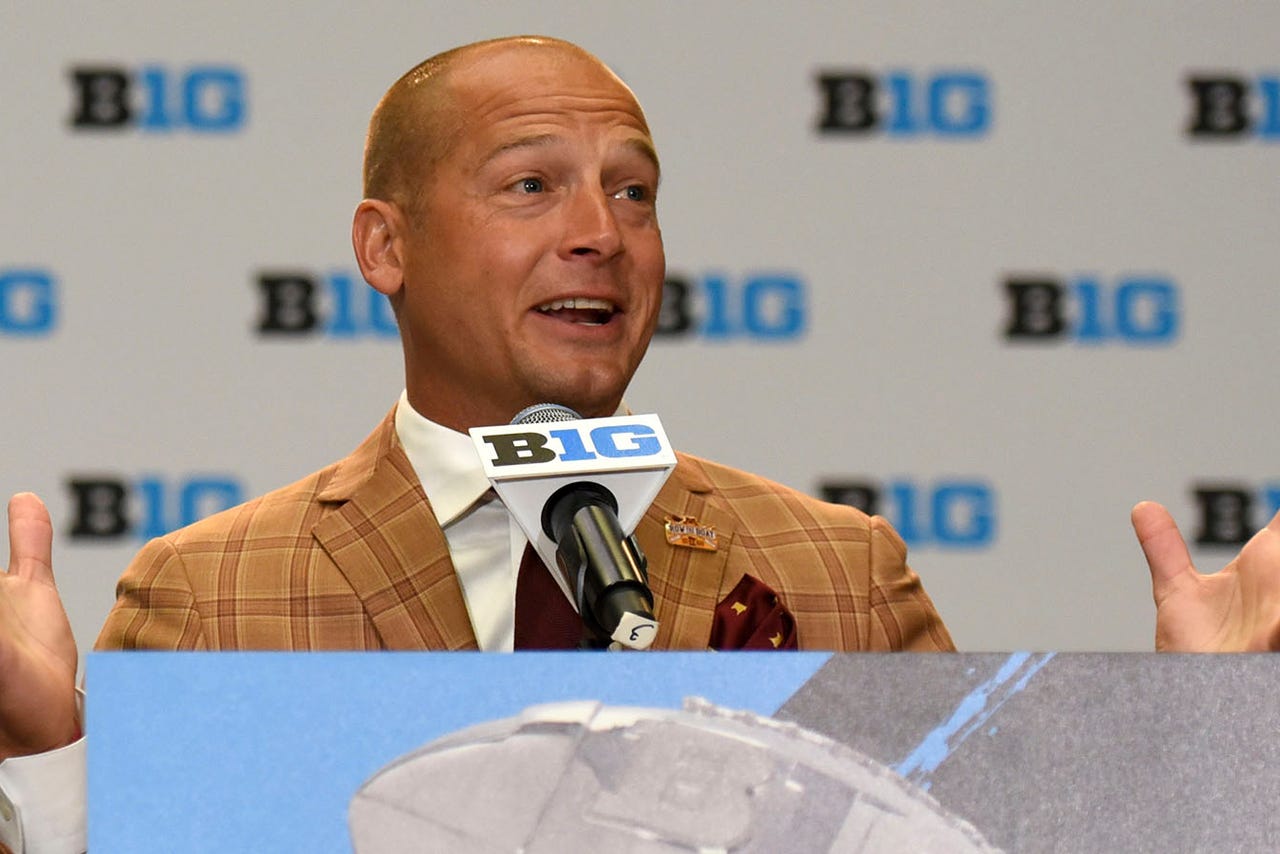 Sporting maroon pants, Minnesota socks, a pocket square to match and a sport coat seemingly borrowed from the closet of Gophers icon Herb Brooks, P.J. Fleck looked the part as he held court at Big Ten media days.

A little over six months after taking the job, Fleck is already the most Minnesotan guy in the room, if not the state.

"This is the honeymoon stage, and it's coming down to the end here. It's been a fabulous six months," Fleck told reporters. "I just want everybody in here to understand how honored I am to be the head football coach at the University of Minnesota."



Fleck offered a potential rationale for his radical embrace of his new home.

The Gophers' third coach in three years, Fleck is hoping to bring a little stability to a program that has taken its share of lumps over the last year.

"One of the challenges we face again at Minnesota is cultural sustainability," he said. "That is our players' third head coach in three years. Very challenging for young people.

"We look forward to bringing that culture of sustainability over a period of time. We look forward to developing our players to an elite level, academically, athletically, socially, and spiritually on a daily basis, and keep doing our best and rowing the boat every single day."

There it is.

"Row the Boat."

The mantra, so thoroughly engrained in the Western Michigan football culture during his tenure with the Broncos, is already ubiquitous in Minneapolis.

Fleck, who began using the phrase after his newborn son died of a heart condition in 2011, struck a deal with WMU to take "Row the Boat" with him to Minnesota.

He says the trademarked maxim will serve a worthy cause.

"I don't make any money from the 'Row the Boat' saying," Fleck said. "There's a portion that [the] University of Minnesota will take and donate to charity at the Masonic Children's Hospital, which is something that my wife, Heather, and our family really feel strongly about that we would like that to be able to happen."

Fleck wants "Row the Boat" to extend far beyond football.

"I'm very thankful that Western Michigan was allowing us to bring our personal mantra but also a mantra we wanted to share with our entire community, to connect our community to our program, whether they like football or not," he said.


---
---