Godley shuts down Giants, Bradley closes out D-backs' 8th win
April 10, 2018



SAN FRANCISCO -- Zack Godley is off to a great start, and so are the Arizona Diamondbacks.

Godley pitched seven scoreless innings, Paul Goldschmidt had an RBI triple and the Diamondbacks beat the San Francisco Giants 2-1 on Monday night.

The Diamondbacks won for the sixth time in seven games and matched the best start in franchise history through 10 games. They're 8-2 for the first time since 2008.

Godley (2-0) struck out nine and allowed four hits and no walks. He's allowed just one run in 14 innings this season.

"It's been really good so far just being able to execute pitches," Godley said. "The biggest thing is our defense has been awesome."

Godley was pretty good, too, attacking with a biting curveball that had the Giants batters off-balance all night.



"Their aggressiveness played right into what we wanted to do." -- Zack Godley, who also answered a question about what makes his curveball so effective with, "They don't hit it." pic.twitter.com/cXPXQ10aeE

— FOX Sports Arizona (@FOXSPORTSAZ) April 10, 2018





"They were just aggressive," Godley said. "Their aggressiveness played right into what we wanted to do going into the game."

Goldschmidt tripled to right-center off Giants starter Derek Holland (0-2), highlighting a two-run first inning. A.J. Pollock's sacrifice fly scored Goldschmidt.

Holland allowed two runs, struck out eight and walked one in six innings of two-hit ball in his second start with his new team.

After giving up the triple to Goldschmidt, the 31-year-old left-hander retired 17 of his final 18 batters.

The Giants' best scoring chance off Godley came in the fifth, when Buster Posey reached on a fielder's choice and went to third on Brandon Crawford's one-out single. But Godley got Hunter Pence to pop out to first and Gregor Blanco on a grounder to second.




"He did everything we needed him to do on a night when we might've been a little short in the bullpen," Diamondbacks manager Torey Lovullo said.

"The big double plays, making pitches when his back was against the wall and not giving in and making quality pitches all night long, that was what he did."

The Giants scored their only run in the eighth when Crawford doubled leading off the inning and scored on Blanco's infield grounder.

Archie Bradley pitched a 1-2-3 ninth for his first save.

The Giants were 0 for 4 with runners in scoring position. They're .125 average (3 for 24) batting with runners in scoring position is the worst in the majors.



"I'm not going to shy away. I'm going to stay who I am. I'm going to attack." -- Archie Bradley on getting the save opportunity against some guys who had previous success against him.

Archie also called Zack Godley's curveball the best in the league. pic.twitter.com/f7IJoFkpIU

— FOX Sports Arizona (@FOXSPORTSAZ) April 10, 2018





"Our guys were battling," Holland said. "It was a pitcher's duel going in and he lasted longer than I did. Just processing this game, they were hitting the ball. They made contact, found some holes, hit mistakes."

TRAINER'S ROOM

OF Steven Souza Jr., on the DL with a right pectoral strain, complained of discomfort Sunday after playing in a simulated game in which he homered twice in seven at-bats and threw from over 100 feet, manager Torey Lovullo said. An MRI showed fluid in the area of the injury. "This is part of the process," Lovullo said. "I do not consider this a setback whatsoever."




3B Jake Lamb (left shoulder AC joint sprain) took dry swings and did some running and throwing Monday. He'll ramp up baseball activities Tuesday.

BEEDE TIME

The Giants activated RHP Tyler Beede, and the 24-year-old right-hander will start Tuesday's game for his major league debut. Beede, a 2014 first-round pick, will pitch in place of RHP Johnny Cueto, whose start was pushed back to Wednesday. In a corresponding move, the Giants optioned RHP Roberto Gomez to Triple-A Sacramento.

UP NEXT

LHP Patrick Corbin (2-0, 1.38 ERA) will pitch Tuesday's game for Arizona against Beede.
---
---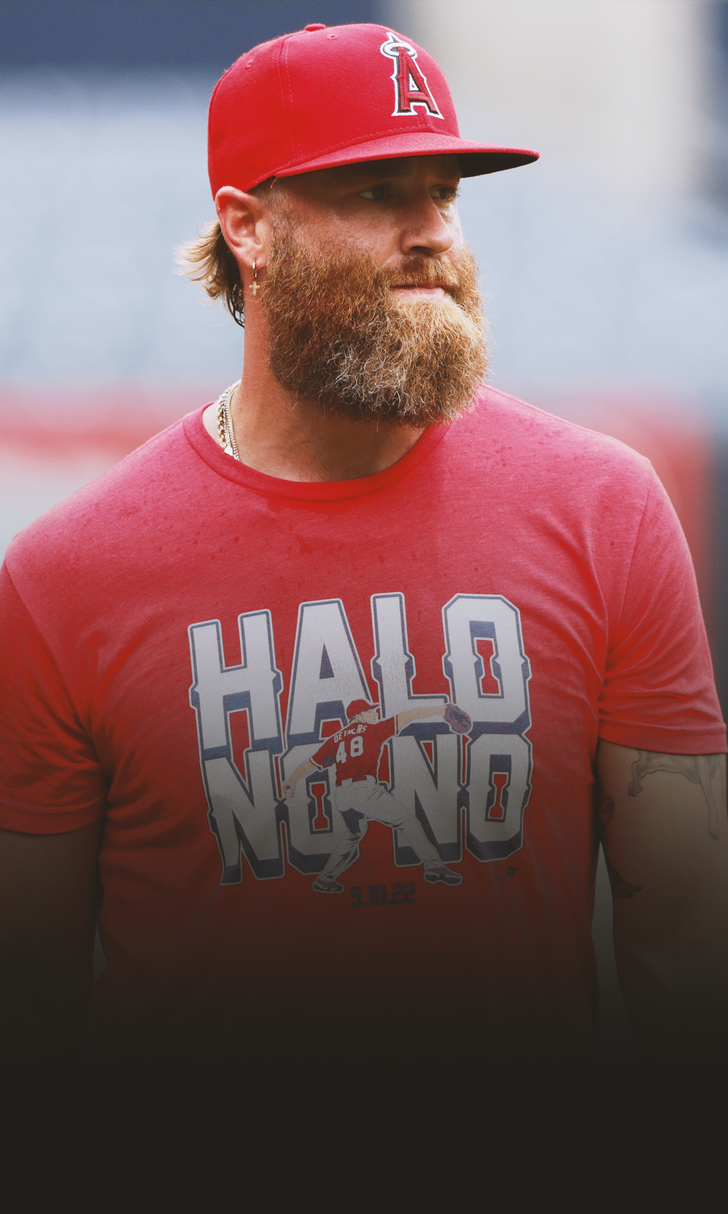 Angels-Mariners brawl lands Archie Bradley on IL
Shohei Ohtani, Mike Trout not enough to power Opening Day win