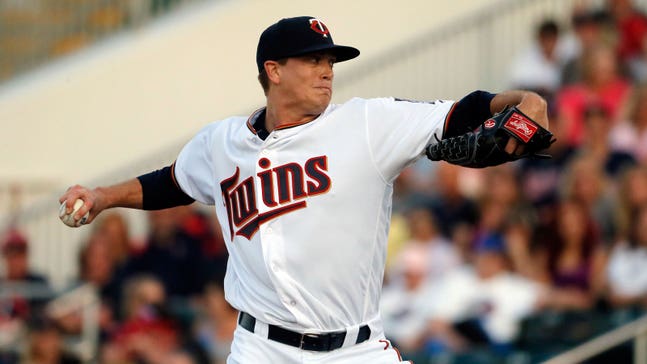 Gibson strikes out 7 as Twins top Red Sox 9-4
Published
Mar. 16, 2016 11:24 p.m. ET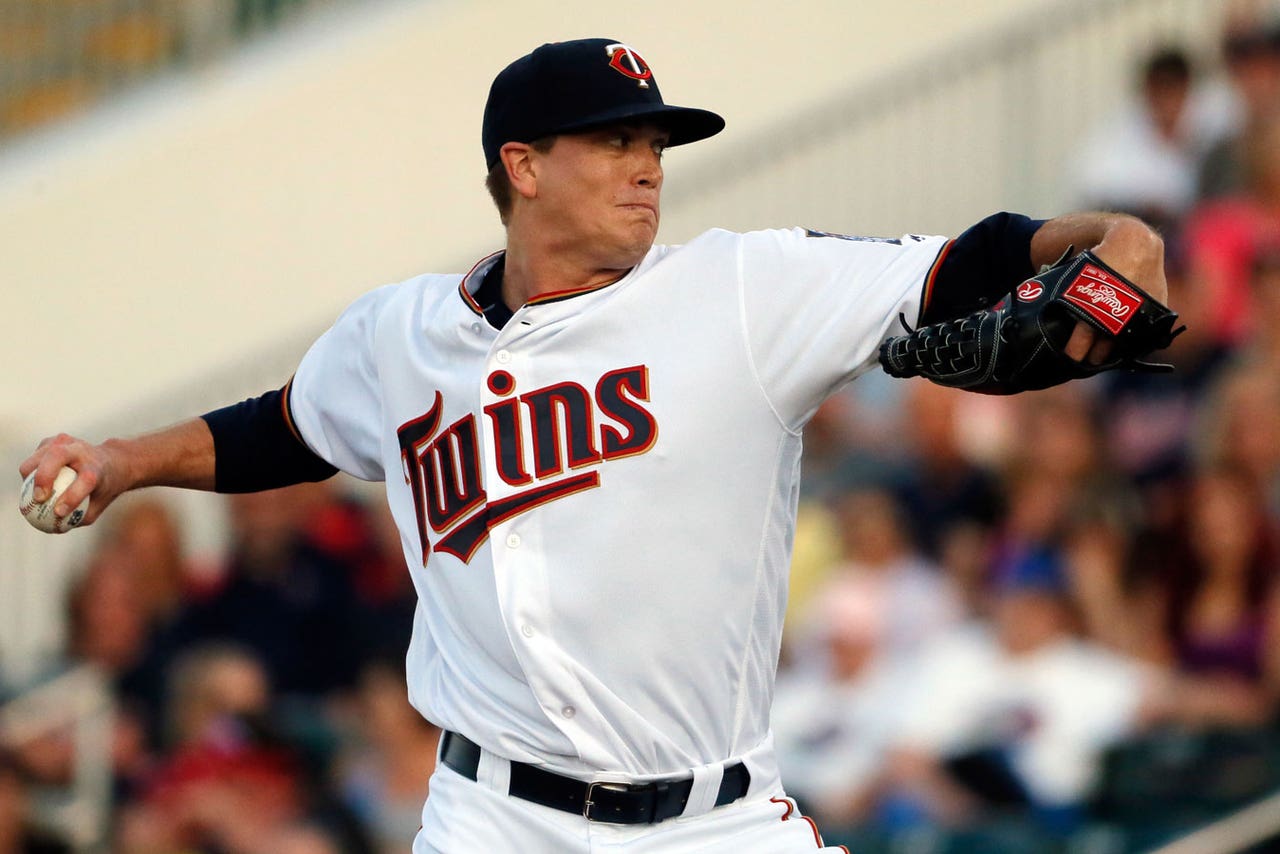 FORT MYERS, Fla. -- Kyle Gibson settled down after serving up a leadoff homer to Mookie Betts, striking out seven in an encouraging pitching performance that helped the Minnesota Twins beat the Boston Red Sox 9-4 on Wednesday night.
"He can strike people out," Twins manager Paul Molitor said. "We saw it kind of in bunches last year. He seemed a little amped up today, in a good way. His velocity was good. I thought his changeup was really good. I don't think he cared for giving up a leadoff homer like that."
Brian Dozier hit his second home run of the spring for the Twins. Eddie Rosario had a two-run shot and Byung Ho Park added a two-run double as Minnesota scored four times off Koji Uehara in the fifth inning.
Uehara was making his second appearance since his 2015 season ended on Aug. 7. The right-hander broke his wrist when he was hit by a line drive.
"The cutter was a pitch I wanted to work on tonight, so I threw it a lot," Uehara said. "I knew up front that I wasn't going to throw any splits today, so I knew it might be like this."
Gibson went 3 1-3 innings and allowed one run. Miguel Sano had two hits and an RBI for the Twins.
STARTING TIME
Red Sox: Clay Buchholz, the team's No. 2 starter, went four innings. He gave up three runs on three hits and three walks with two strikeouts. He allowed Dozier's homer leading off the third.
"First time going out there and throwing all of my pitches," Buchholz said. "I'm still feeling for the changeup, obviously. Other than that, I gave up two well-hit balls, a lot of groundball outs. The team is aggressive. They've been that way over the last couple of years. You know what you're going to get when you go out there -- early swings and contact. It's not necessarily a bad thing if you can locate your stuff. The first inning, I had a little bit of trouble locating, but I felt like it got better through the next three."
Twins: Gibson, projected as the Twins' No. 3 starter, permitted two hits and a walk in his third start of the spring. He was pleasantly surprised by all his strikeouts, which came in a stretch of 10 batters.
"I felt like I was 1-2 on more guys, and most of my pitches I had decent command of tonight," Gibson said. "So I was able to throw a couple of 3-2 changeups and a couple of changeups to righties. So I don't know if it was the curveball being in the mix adds a little wrinkle for them. But that's been a pretty good pitch for me this spring so far, so I'm pretty excited about that. Now that I'm throwing it more I think it's adding something in there that they're having to think about."
TRAINER'S ROOM
Red Sox: LHP Eduardo Rodriguez, who injured his right knee Feb. 27, was scheduled to play long toss and throw off a mound. The Red Sox would like Rodriguez to throw off a mound at least two more times, if not more, before getting into a game. ... LHP Brian Johnson, a candidate for the rotation, left Monday's game with a left big toe sprain. He will miss his next scheduled appearance.
Twins: CF Byron Buxton, one of baseball's top prospects, was a late scratch for Minnesota. He was sent home with an illness. ... OF Danny Santana has been sidelined with a tender left wrist. He is scheduled to take batting practice Thursday and could possibly get into a game on Friday.
UP NEXT
Red Sox: LHP Henry Owens gets the start Thursday when Boston hosts an Orioles split squad. RHP Vance Worley is scheduled to start for Baltimore.
Twins: LHP Taylor Rogers starts Thursday in Sarasota against the other Orioles split squad. RHP Mike Wright is scheduled to start for Baltimore.
---
---