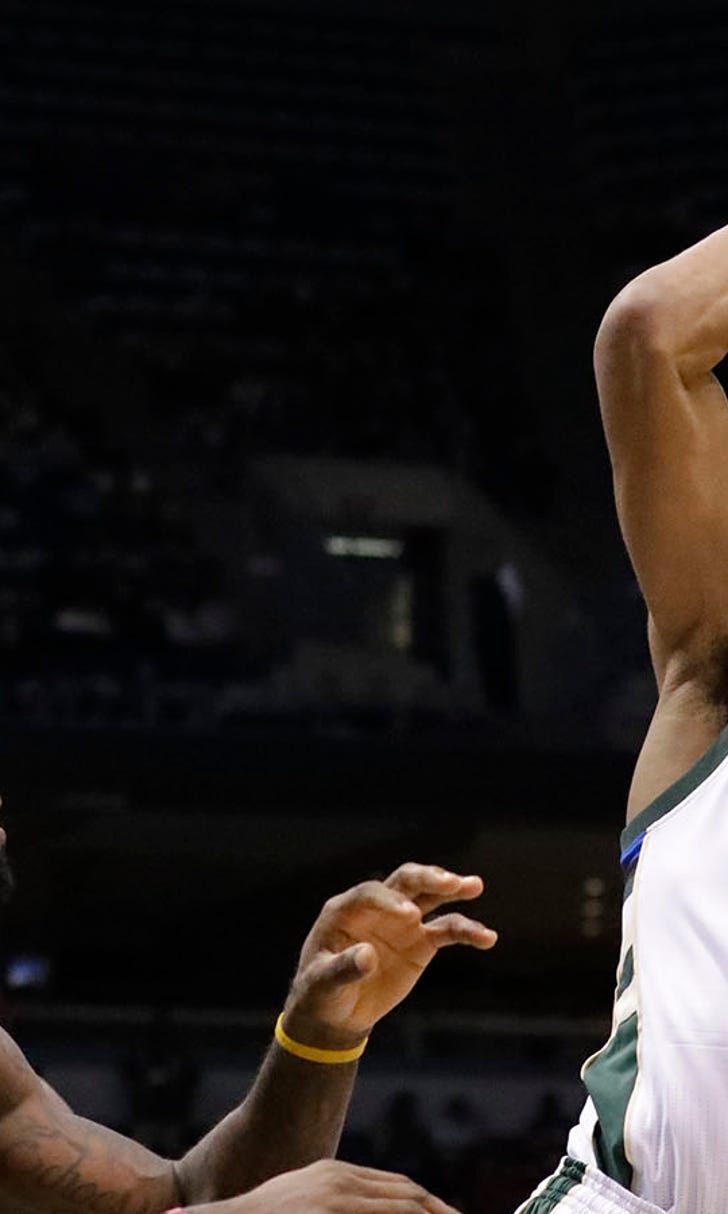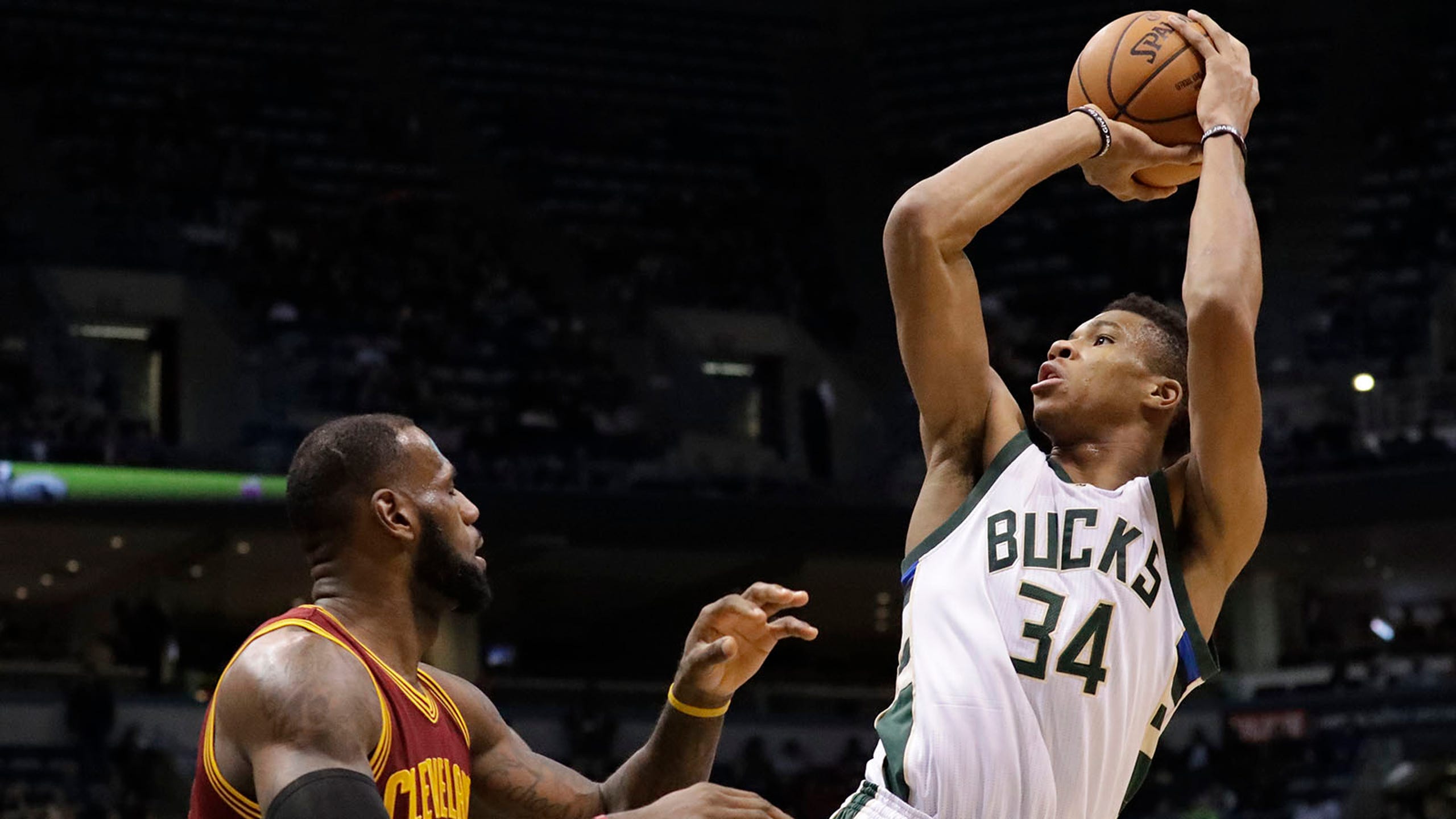 Giannis still dominating All-Star Game fan vote
January 12, 2017
Milwaukee Bucks fans have been busy.

Giannis Antetokounmpo, along with LeBron James, rules the frontcourt fan voting in the east with just four days to go, and now has more than double the votes of third-place big man Kevin Love.

James ranks first with 1,066,147 votes, with Giannis just behind at 963,110 votes, easily eclipsing Love's total of 473,328 votes.

https://twitter.com/NBAAllStar/status/819620278359781381

Bucks teammate Jabari Parker ranks ninth with 120,022 votes and actually trails Love by fewer votes than Love trails Giannis, making the "Greek Freak" a relatively sure bet to secure the fans' backing. Parker was 10th in last week's version of announced votes.

Fans can vote for players via vote.nba.com, or by using the hashtag "#NBAVote" followed by the name of the player.

Voting closes on Monday, Jan. 16.

The fan vote makes up 50 percent of the final selection process, while a committee of media members and a voting body composed of every active NBA player each have a 25 percent stake.

The NBA All-Star Game is set for Sunday, Feb. 19 in New Orleans, while the starters will be announced Jan. 19.
---
---