LeBron James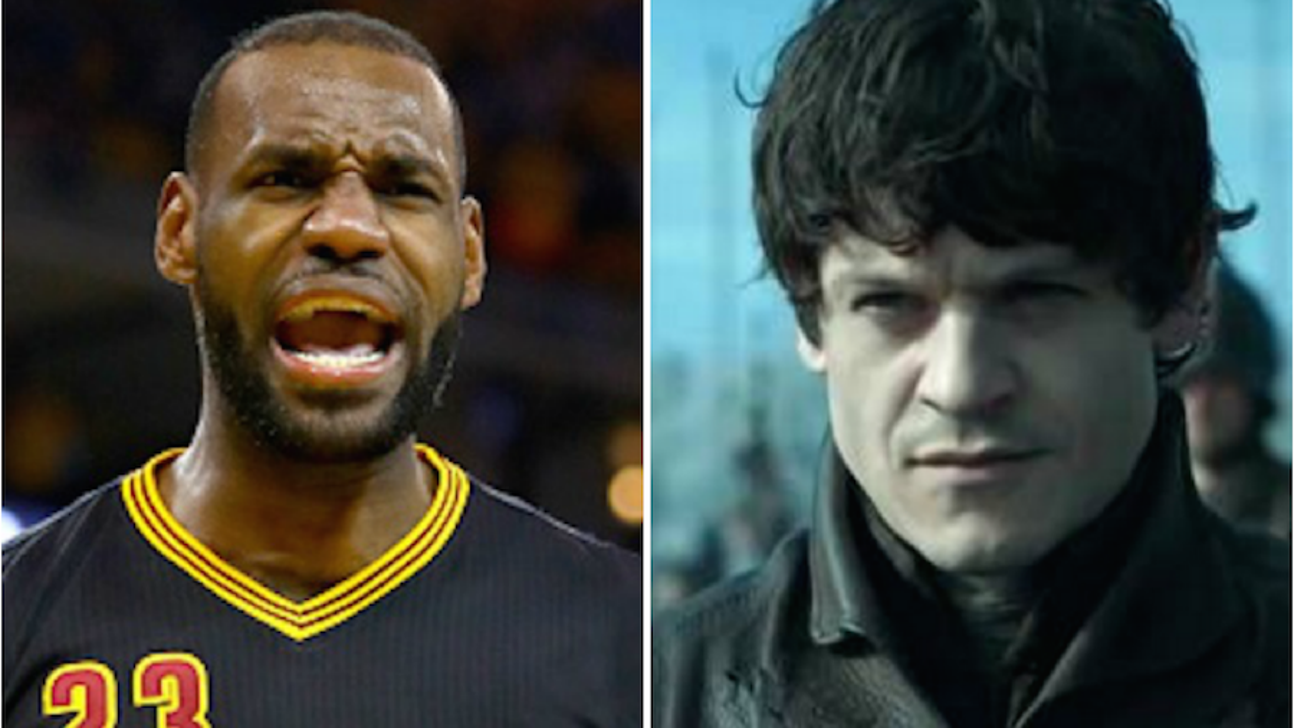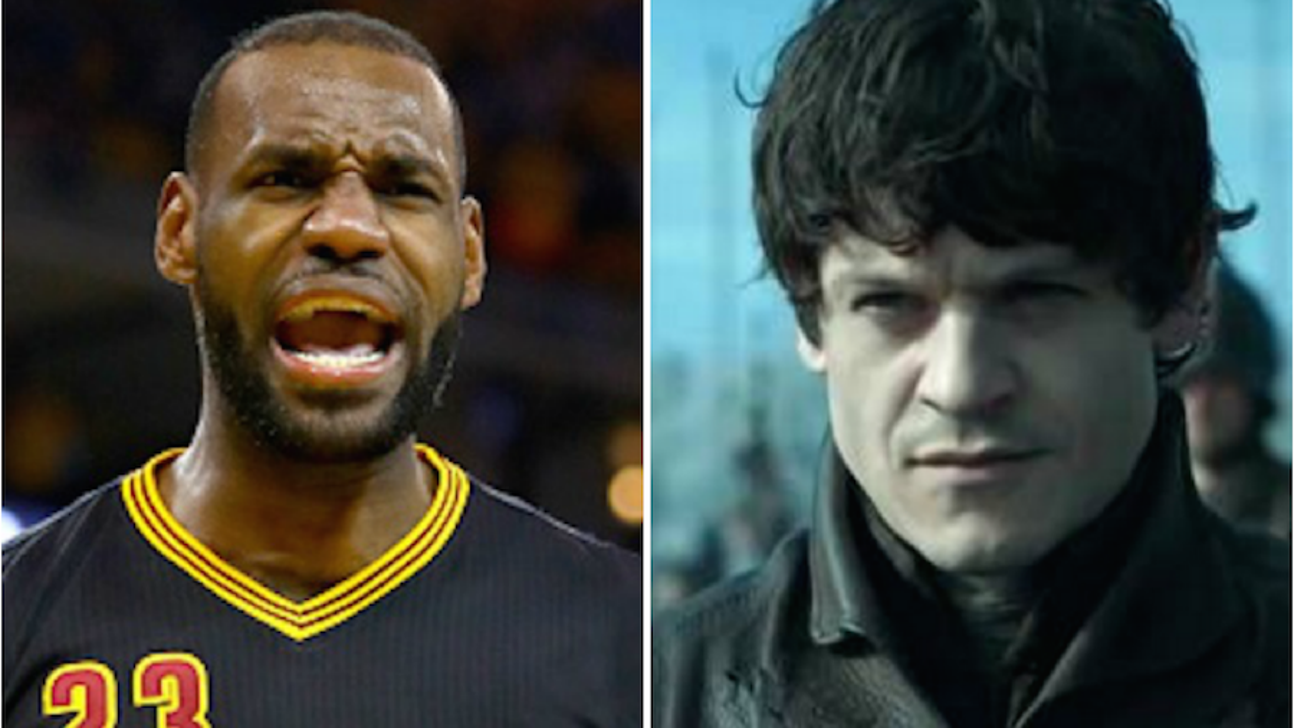 LeBron James
Game 7 or 'Game of Thrones': Which one shall I DVR?
Published
Jun. 17, 2016 4:45 p.m. ET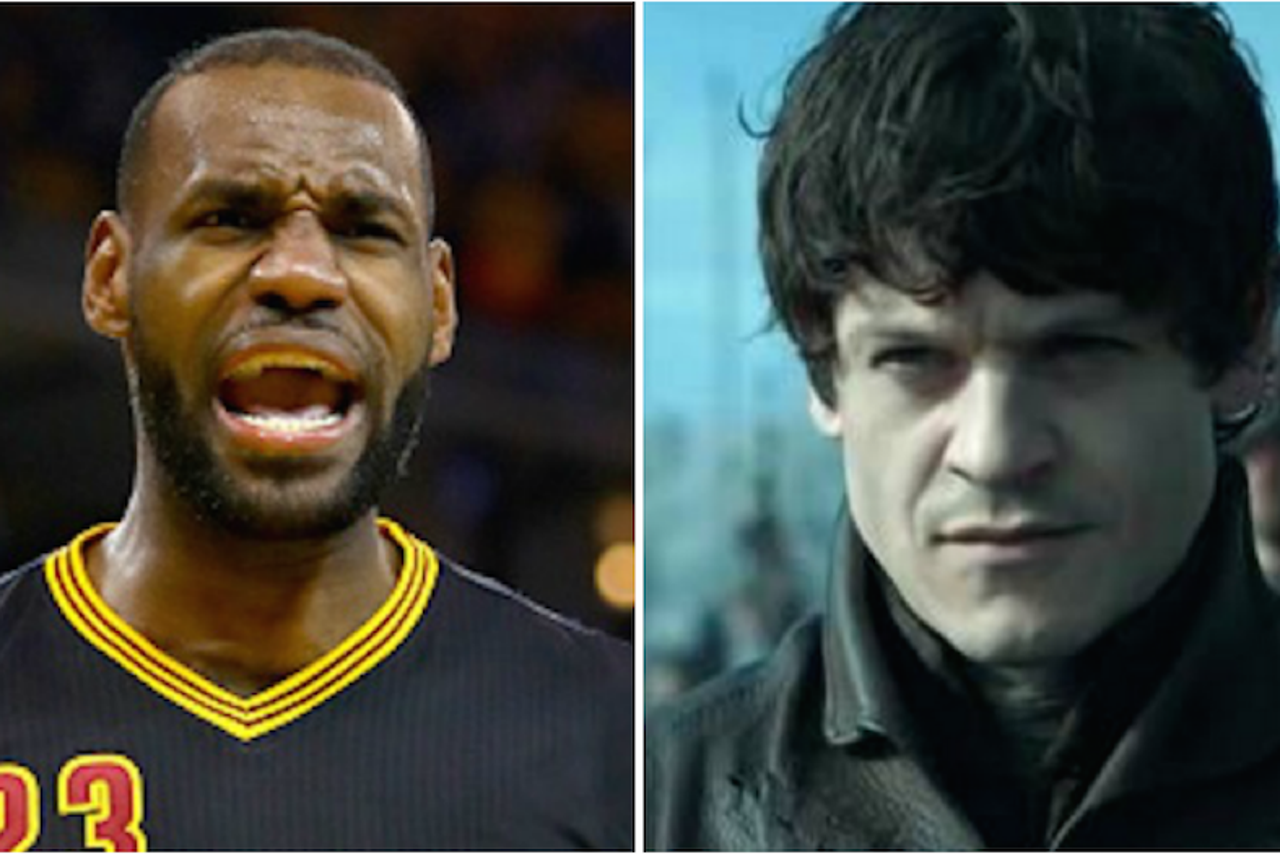 Spoilers alert: This post assumes that you are CURRENT on Game of Thrones Season 6 viewing. Abandon ship if that is not the case or forfeit the right to pillory the author on Twitter for spoiling some aspect of the series.
These two meteors have long been on a crash course for Sunday, June 19, but given the historical odds against the Cavaliers overcoming a 3-1 series deficit in the NBA Finals, the collision looked unlikely about five days ago.
Thanks to two stellar defensive performances by the Cavaliers, back-to-back 41-point games by LeBron James, and one Steph Curry fouling out in Game 6 that saw him launch his mouthpiece (and hit a fan) in frustration, here we are: Game 7 of Thrones.
The massive popularity of the NBA and HBO's Game of Thrones means that there's (pulls numbers from thin air) several million people that watch both playoffs games and the show. Of course, that population probably resembles the electorate for the U.S. presidential race to the extent that most folks already know how they will vote.
The remainder of this post will speak to those "undecided" voters who make their decisions based on platitudes, campaign gaffes and perhaps this year, based on Donald Trump's Twitter account.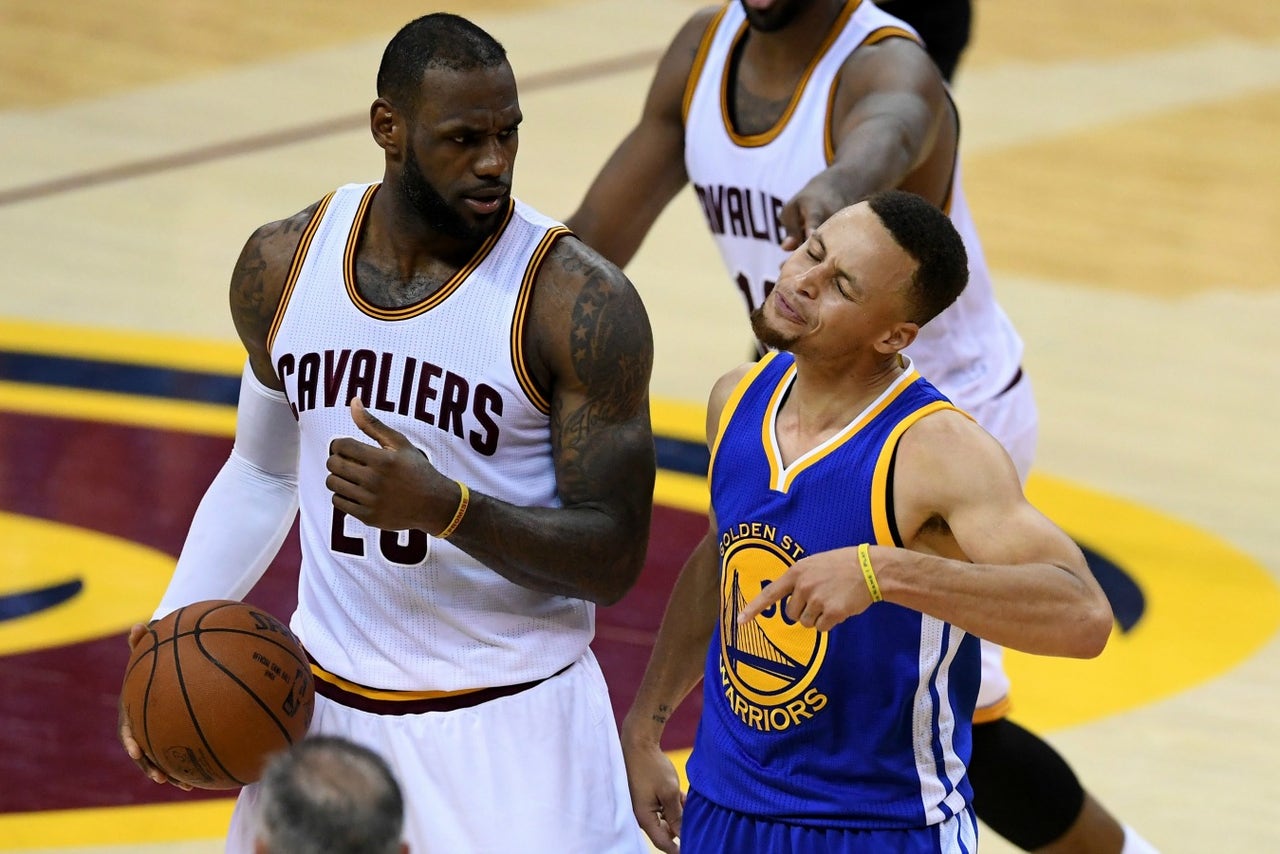 So what's at stake when Game 7 begins? Thirty-two teams have tried and failed to come back from a 3-1 series deficit in the NBA Finals. Only two before the Cavs even forced a Game 7.
Going back to 1990 courtesy of OddsShark, all four road teams in Game 7's were underdogs, and lost: Heat over Spurs 95-88 in 2013, Lakers over Celtics 83-79 in 2010, Spurs over Pistons 81-74 in 2005, Rockets over Knicks 90-84 in 1994. Despite throttling the Warriors in Game 6 and proving they can beat the Warriors at Oracle Arena, the Cavaliers are currently 4.5-point underdogs in Game 7.
Put another way, if LeBron James can carry the Cavaliers across the line, going through the NBA MVP and the winningest regular season team of all time on their home court, the city of Cleveland will probably commence construction of a golden LeBron James statue at approximately 12:13 am ET on Monday, June 20.
And how about your sense of urgency and magnitude not just for Game of Thrones but this episode: S6: E9 "Battle of the Bastards."
Speaking of monuments, typically episode number nine marks the biggest of the season in terms of plot development and cinematic grandeur. Ned Stark's beheading, "Blackwater," the Red Wedding, the Night's Watch vs. Wildings battle, and Daenerys riding away on the dragons. All episode nine of their respective seasons.
And some more from Jon Snow: "It's pretty huge," Kit Harington said on "This Morning" of the episode. "It's the biggest thing we've ever filmed for Thrones. And each year I say that because each year Thrones has to get bigger."
Now back to the big picture. These are the choices:
A. Watch Game 7 from the start in its entirety, DVR Thrones, watch Thrones immediately after the game.
B. Watch Game 7 from 8 to 9 p.m. ET (roughly early-midway through the second quarter), switch to Thrones, and then pick back up with Game 7 in the third quarter.
C. DVR the game, watch Thrones, then start watching the game at 10 p.m. ET, fast-forwarding through commercials, doubtfully catching up to watch live.
D. Watch them at the same time using a second television, computer or mobile device.
Plan B may work for the more casual NBA fan, but this is a Game 7 and not just any Game 7 (see above).
Plan C gets to the heart of why live sports programming remains such a value property. People want to see it happen live and in the moment. Personally I don't have the stomach to watch a game after it's occurred, unless no other option exists.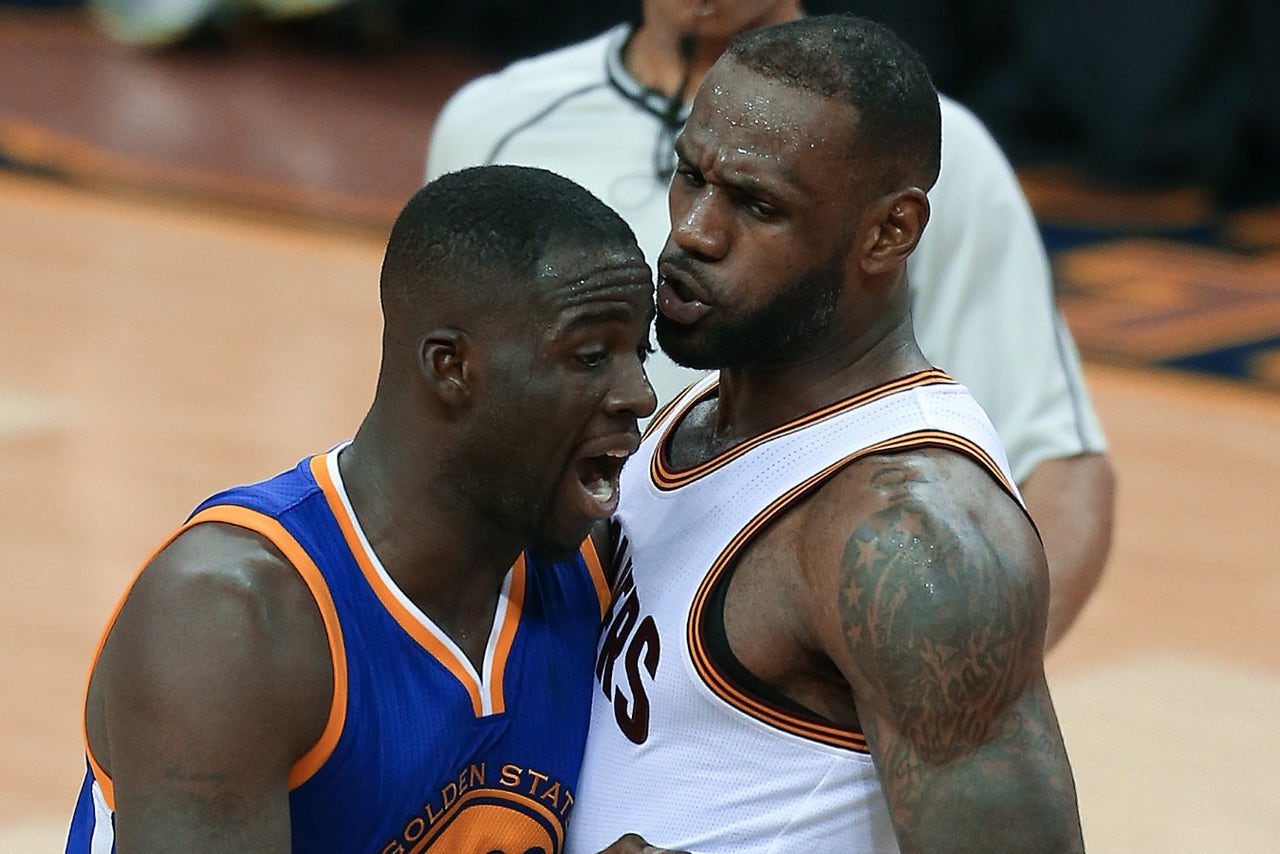 Plan D is enticing but requires you to divide your attention between two great things that deserve it fully.
The most sensible plan that I advocate is Plan A, for which I will borrow my friend Mike's words: "It's eating me up inside. My plan as of now: Turn on Game 7 at 8pm. Turn phone off at 9pm. Watch Game 7 until completion. Watch episode 9 immediately after Game 7 regardless of the hour. Go to sleep and dream about LeBron fighting white walkers."
And then face Monday. Remember if you go with Plan A, you had better go on a LeBron-esque social media hiatus to avoid Thrones spoilers.
If you like to dabble in Basketball Twitter, that may pose a first world problem of the highest order, but it's a sacrifice you must make.
---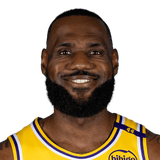 Get more from LeBron James
Follow your favorites to get information about games, news and more
---