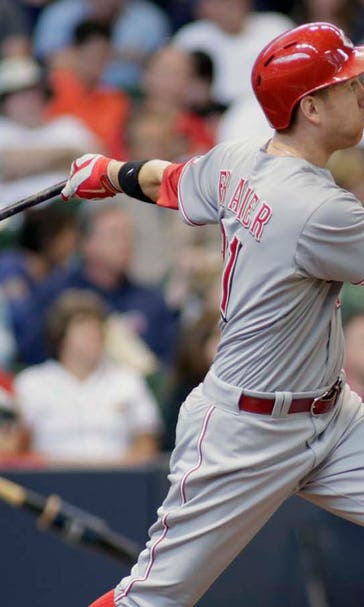 Frazier 'pretty much on cloud nine right now'
July 6, 2015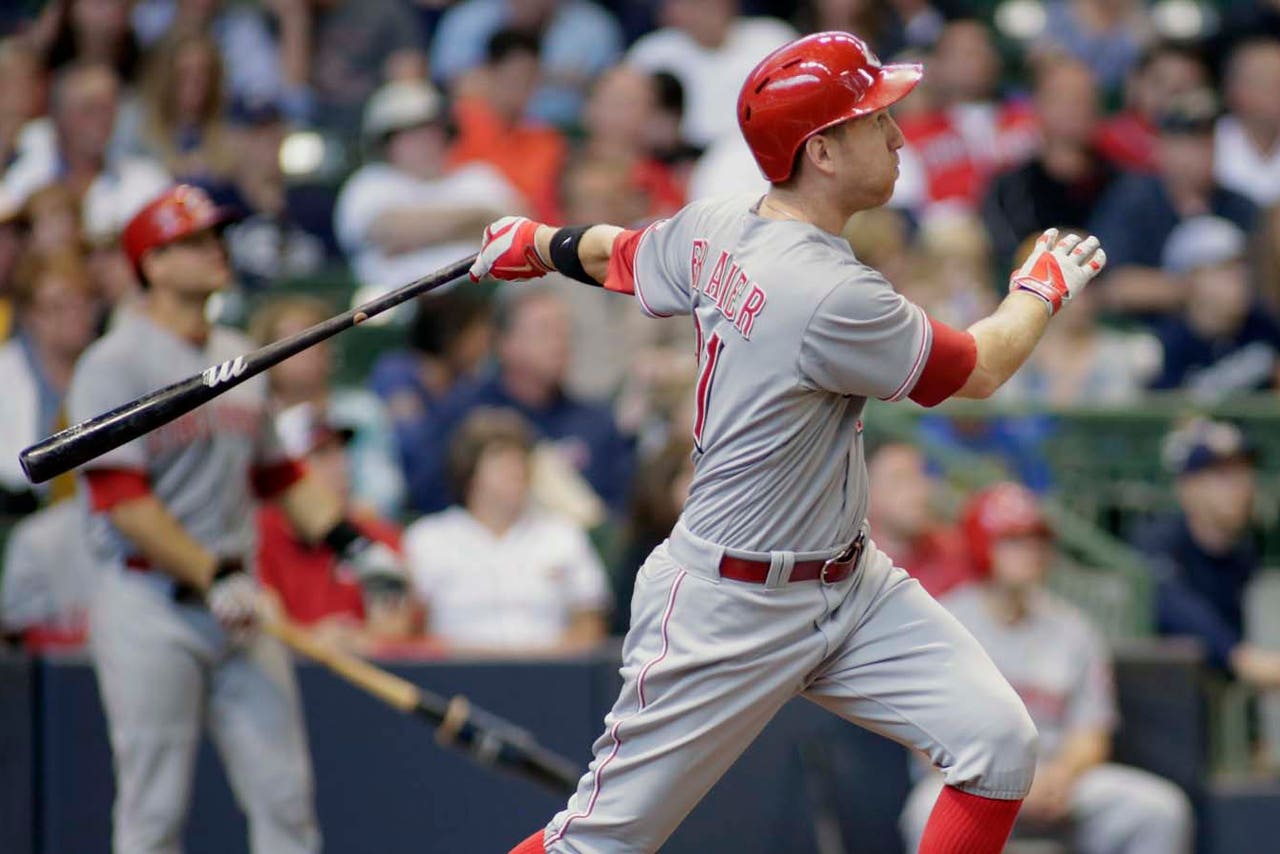 Reds third baseman Todd Frazier will start the 2015 All-Star Game at third base for the National League after being voted in by the fans. 
Early on in the fan vote, Frazier was over two million votes behind the leader, but managed to get enough votes to win the starting job. "I was nervous man, I was really nervous," Frazier said, "It was a huge comeback and definitely have a bunch of thanks to all the people - for coming through."
While Frazier was among the top statistical performers at third base in the National League, hitting .285 with a .344 OBP and .602 SLG and leading all NL third basemen with 4.3 Wins above Replacement, he didn't know whether he would start or not until the starters were announced Sunday night.
"I'm pretty much on cloud nine right now," Frazier said.
For Frazier making his second All-Star Game is a dream come true. ""It's unbelievable to think back when you were younger playing with your brothers," Frazier said, "I always thought that those two were going to be the guys that'd be the All-Stars, cause I always looked up to them and now I'm the All-Star my second time and they're excited, ecstatic to be honest with you."
And with the 2015 All-Star Game in Cincinnati, "it's just going to be a great time," Frazier said, "I'm going to have 14 to 15 people coming and they're just as excited as I am.
"It really means a lot to me and a lot to my family," Frazier said. 
---
---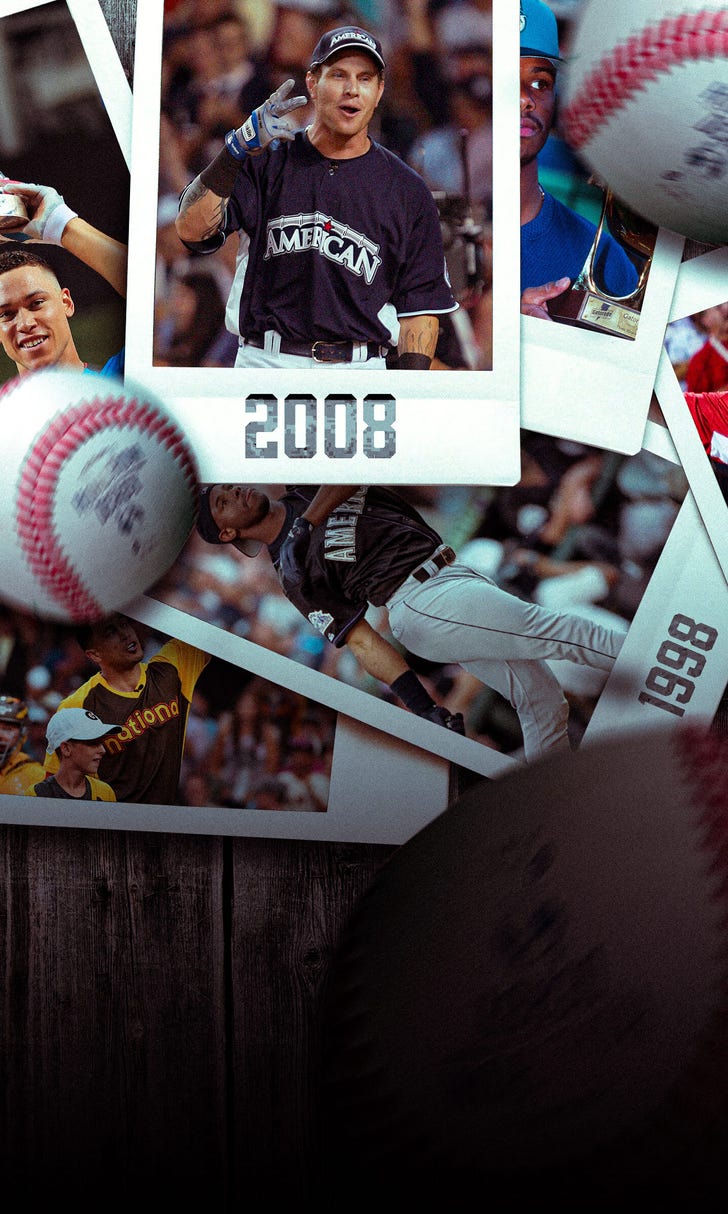 Why the Home Run Derby is the most fun day of the baseball year