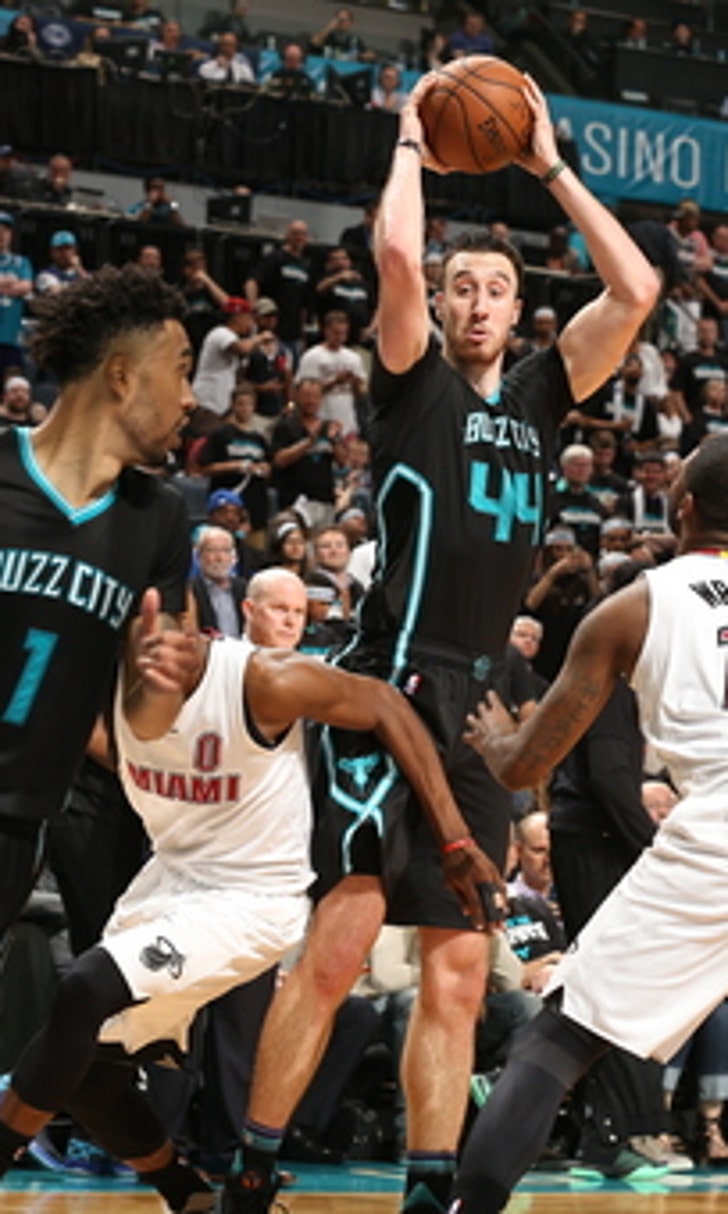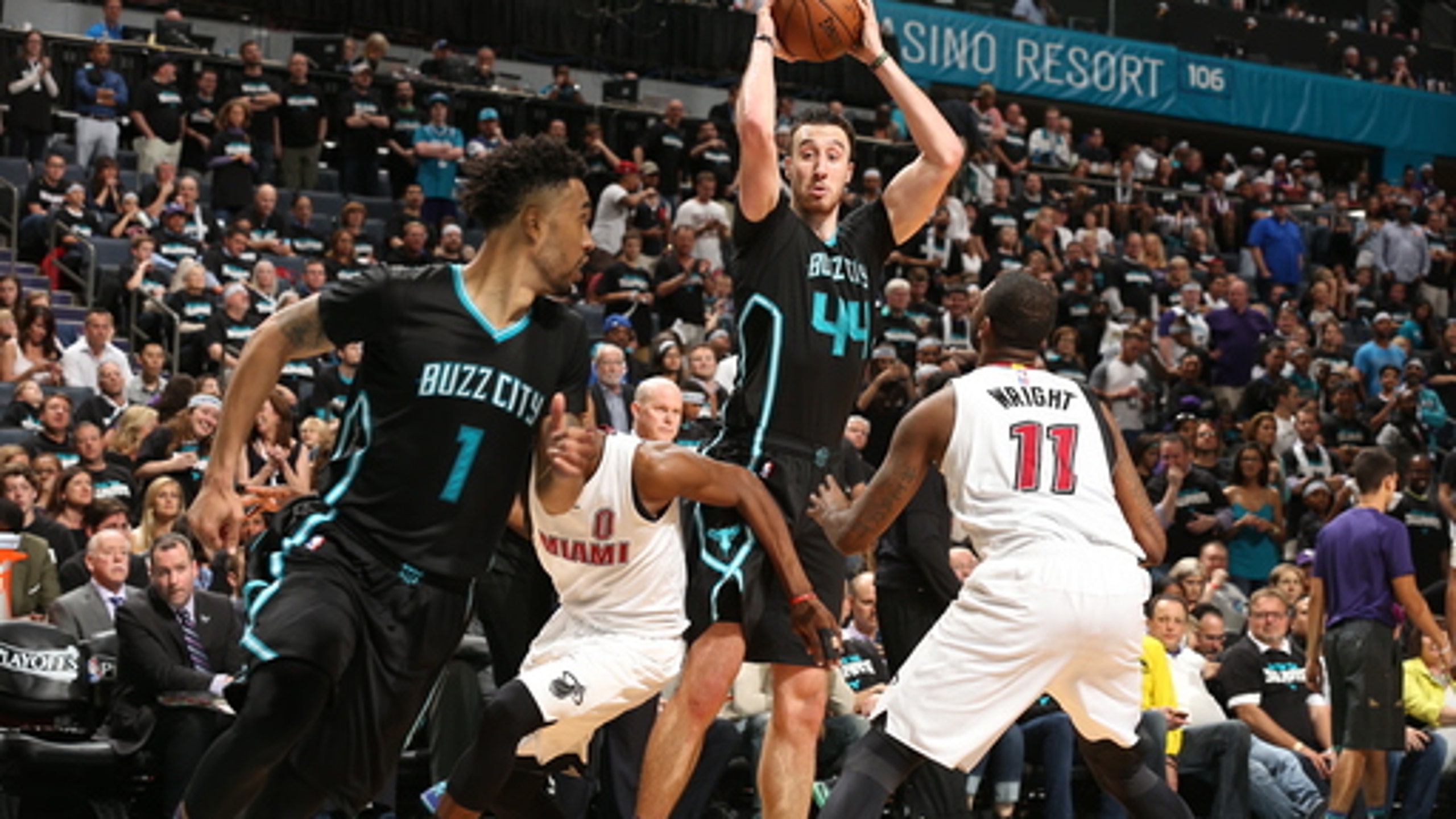 Frank Kaminsky poised to shoulder bigger load for Hornets
BY foxsports • September 26, 2016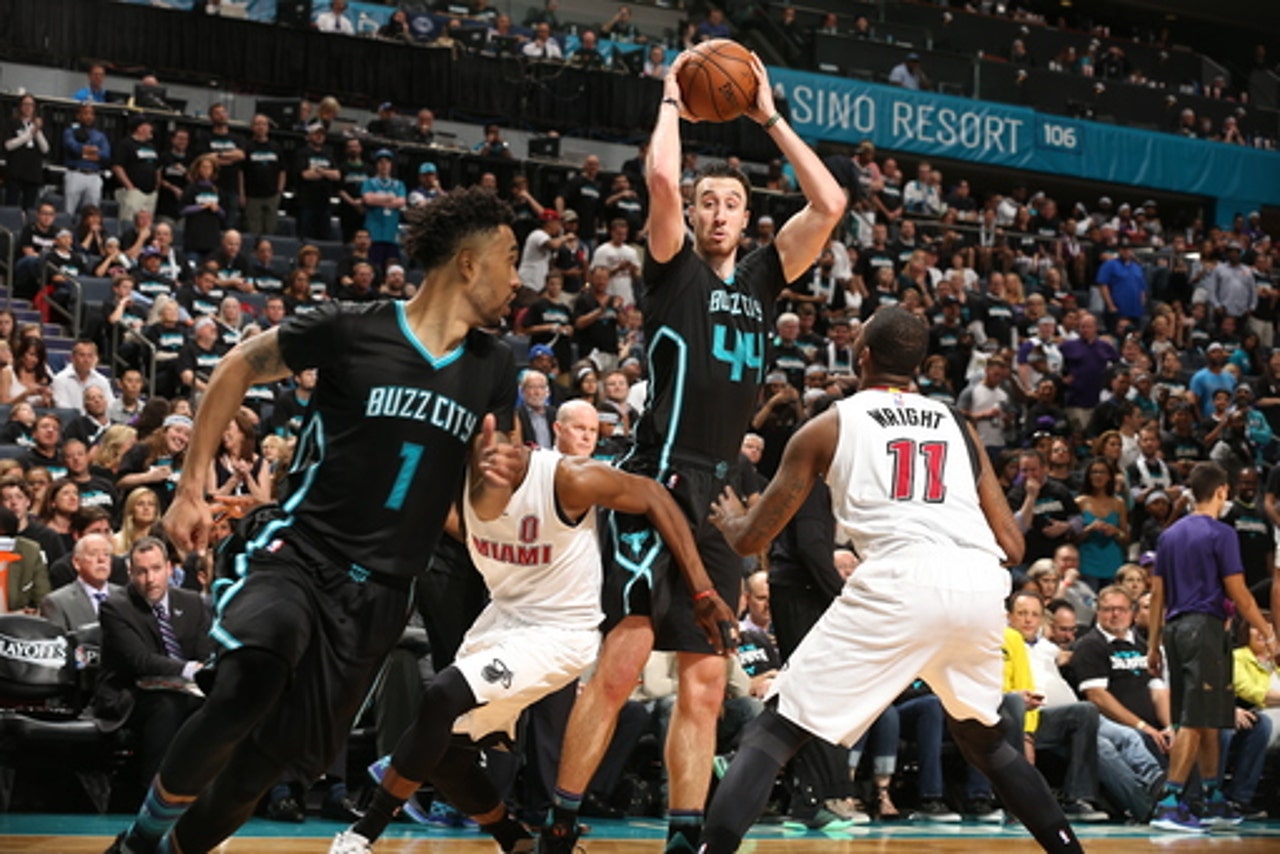 Yes, he spent the summer -- or at least a fleeting moment of it -- bathing in a bathtub full of Skittles. But Frank Kaminsky also had an agenda that could pay off for the Hornets.
"Working on fading away, posting up, going after people, attacking off the glass, obviously getting more consistent with my 3-point shot," the second-year center told Hornets.com.
Kaminsky -- who was taken with the ninth pick in 2015, ahead of the likes of the Heat's Justice Winslow, the Pacers' Myles Turner and Suns' Devin Booker -- had a strong first season. He averaged 21.1 minutes per game, with 7.5 points, 4.1 rebounds and 12. assists, but started just three games.
With the departure of Al Jefferson to free agency, Kaminsky should be asked to shoulder a bigger load, and Charlotte will be looking toward the Wisconsin product's April and the postseason as tangible proof he can handle it.
During eight games in the last month of the season, Kaminsky played 23.3 minutes, averaging 9.9 points and 5.5 rebounds, with an 18.1 usage percentage. Those rebounds and USG% were his best of any month during the season, and the points were just a tick below the 10.0 he supplied in December.
He followed that with a pair of strong games against the Heat in the playoffs, scoring 15 points with six rebounds in 34:35 minutes in Game 3, and had 12 points and six boards in 31:28 in Game 7. In the five games in which he played 24 or more minutes, the Hornets were 3-2, and winless when he was on the floor under 24 minutes.
"Looking back at last season, I wanted to create new ways for myself to score," Kaminsky said. "The NBA's about taking shots and making shots and it's scoring in a variety of different ways and that's what I worked on this summer."
The 7-footer proved more reliable with this 3-pointer as the season wore on, hitting at a 37.7 clip in the last 22 games, nearly five percentage points higher than earlier in the year.
It wasn't a huge increase, and Kaminsky's overall standing in the 2015 rookie class may have had him behinds the likes of Winslow. But he showed progress, and has an opportunity to truly break out with Jefferson gone.
Follow Cory McCartney on Twitter @coryjmccartney and Facebook. His book, 'Tales from the Atlanta Braves Dugout: A Collection of the Greatest Braves Stories Ever Told,' is out now, and 'The Heisman Trophy: The Story of an American Icon and Its Winners' will be released Nov. 22, 2016.
---
---