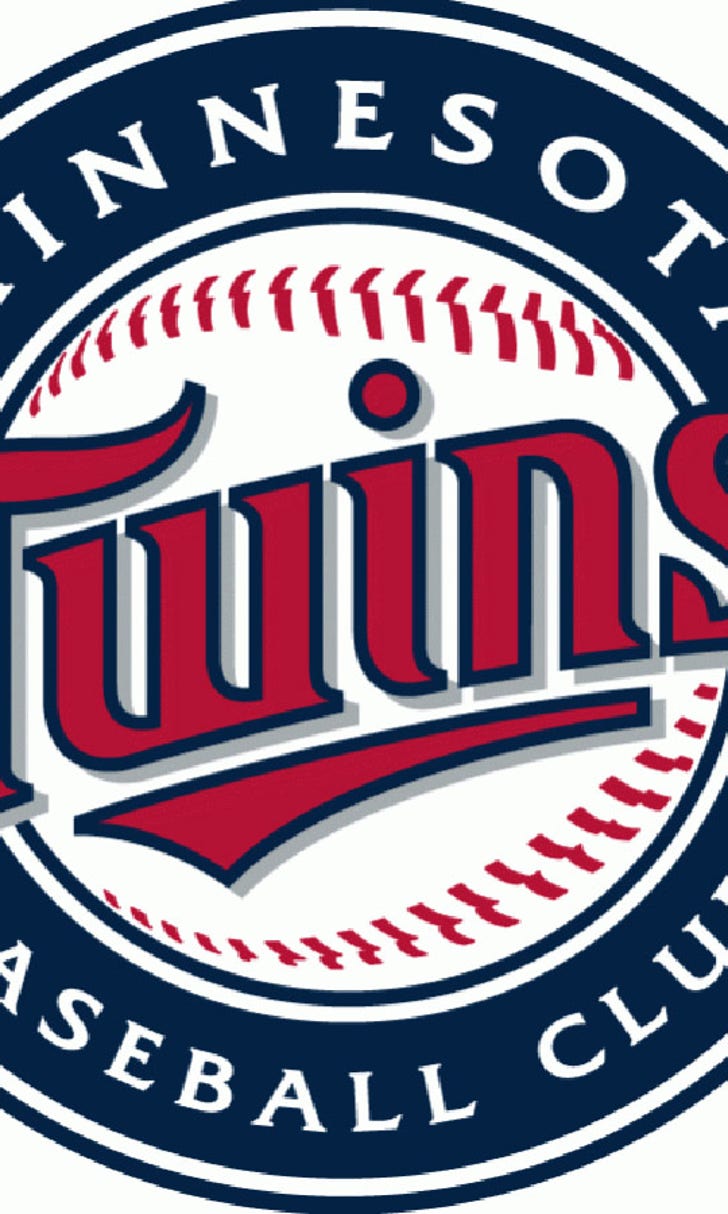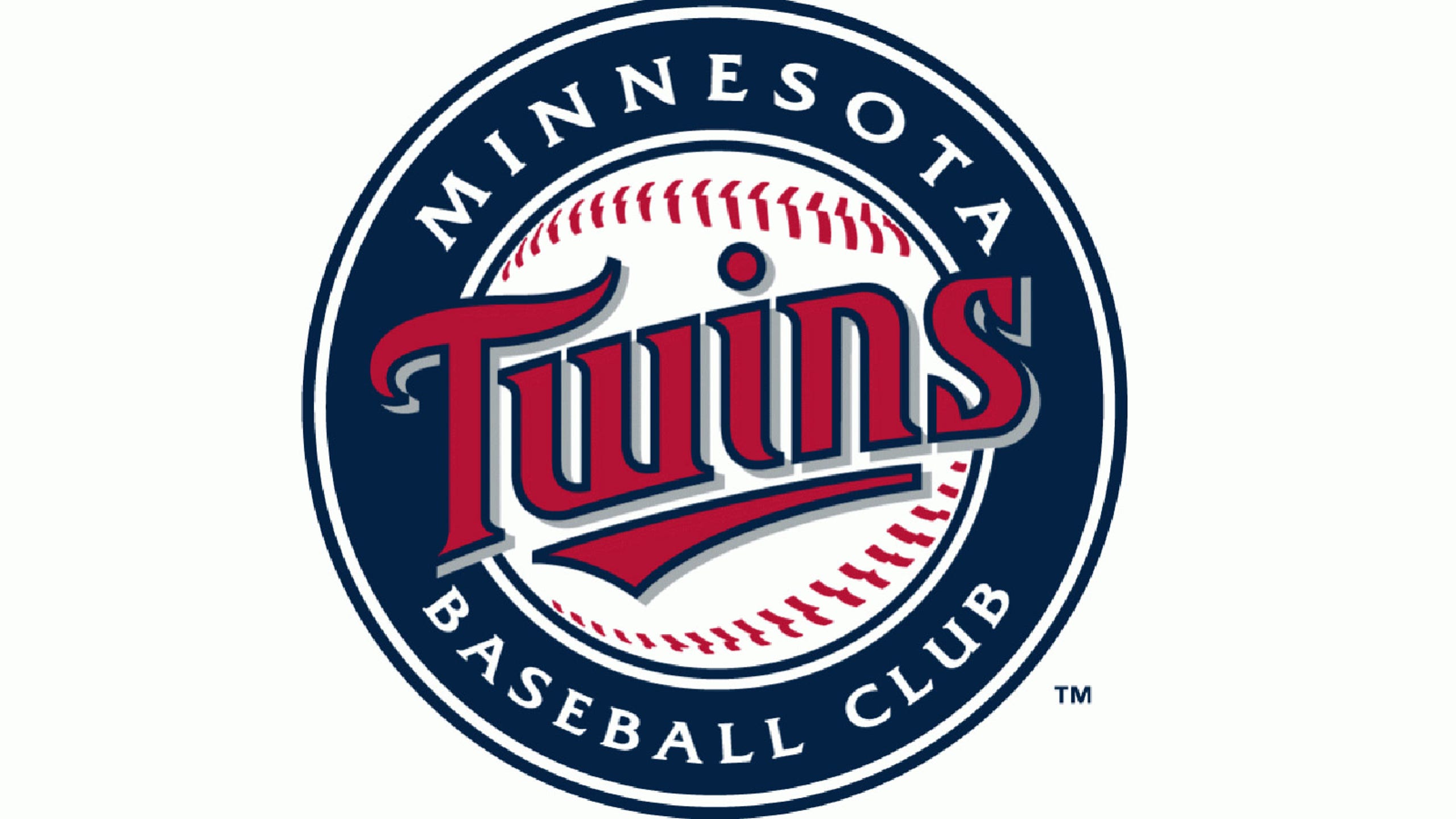 FOX Sports North and Twins announce 2014 telecast schedule
BY foxsports • February 27, 2014
FOX Sports North and the Minnesota Twins today announced a 150-game telecast schedule for the 2014 season. FOX Sports North will serve as the exclusive local television home for the Twins. Select Twins games will also be televised nationally on FOX Sports and FOX Sports 1. (See schedule below for details.)
FOX Sports North's regular-season coverage begins Monday, March 31 with the Twins' opener on the road against the Chicago White Sox, the first of 19 televised games against rival Chicago.
Other highlights of the 2014 season schedule include 18 games versus the Detroit Tigers, six matchups against the New York Yankees and two series against the World Series champion Boston Red Sox. Additionally, the schedule features a number of National League teams, including the Los Angeles Dodgers, San Francisco Giants, San Diego Padres, Colorado Rockies and a pair of home-and-home series with the Milwaukee Brewers scheduled for June 2-5.
Veteran announcer Dick Bremer will continue to call the Twins' play-by-play and will be joined by primary analyst, Hall of Famer Bert Blyleven. Twins Live presented by CenturyLink will continue to air before and after Twins telecasts with Tom Hanneman, Anthony LaPanta, Kevin Gorg, Marney Gellner and Jamie Hersch. FOX Sports North broadcasts will also feature analysis from former Twins players Roy Smalley, Tim Laudner, newcomer Jack Morris and former manager Tom Kelly.
As announced previously, FOX Sports North will also televise a total of 17 Twins spring training games this year beginning with a noon telecast on Saturday, March 1 against the Red Sox. For that complete schedule, click here.
All games are broadcast in high definition.
2014 Minnesota Twins television schedule
Date                Day                               Opponent                Time

Mar. 31             Monday                        at Chicago White Sox   3:00 PM
Apr. 2               Wednesday                   at Chicago White Sox   1:00 PM
Apr. 3               Thursday                      at Chicago White Sox   1:00 PM*
Apr. 4               Friday                           at Cleveland                 2:00 PM
Apr. 5               Saturday                       at Cleveland                 12:00 PM (FS1)
Apr. 6               Sunday                         at Cleveland                 12:00 PM
Apr. 7               Monday                        Oakland                       3:00 PM
Apr. 9               Wednesday                   Oakland                       12:00 PM
Apr. 10             Thursday                      Oakland                       12:00 PM*
Apr. 11             Friday                           Kansas City                 7:00 PM
Apr. 12             Saturday                       Kansas City                 1:00 PM
Apr. 13             Sunday                         Kansas City                 1:00 PM
Apr. 15             Tuesday                        Toronto                       7:00 PM
Apr. 16             Wednesday                   Toronto                       7:00 PM
Apr. 18             Friday                           at Kansas City              7:00 PM
Apr. 19             Saturday                       at Kansas City              1:00 PM
Apr. 20             Sunday                         at Kansas City              1:00 PM
Apr. 22             Tuesday                        at Tampa Bay               6:00 PM
Apr. 23             Wednesday                   at Tampa Bay               6:00 PM
Apr. 24             Thursday                      at Tampa Bay               12:00 PM*
Apr. 25             Friday                           Detroit                         7:00 PM
Apr. 26             Saturday                       Detroit                         1:00 PM
Apr. 27             Sunday                         Detroit                         1:00 PM
Apr. 29             Tuesday                        L.A. Dodgers               7:00 PM
Apr. 30             Wednesday                   L.A. Dodgers               7:00 PM
May 1               Thursday                      L.A. Dodgers               12:00 PM*
May 2               Friday                           Baltimore                     7:00 PM
May 3               Saturday                       Baltimore                     1:00 PM
May 4               Sunday                         Baltimore                     1:00 PM
May 5               Monday                        at Cleveland                 6:00 PM
May 6               Tuesday                        at Cleveland                 6:00 PM
May 7               Wednesday                   at Cleveland                 6:00 PM
May 8               Thursday                      at Cleveland                 11:00 AM*
May 9               Friday                           at Detroit                      6:00 PM
May 10             Saturday                       at Detroit                      12:00 PM         
May 11             Sunday                         at Detroit                      12:00 PM
May 13             Tuesday                        Boston                         7:00 PM
May 14             Wednesday                   Boston                         7:00 PM
May 16             Friday                           Seattle                          7:00 PM
May 17             Saturday                       Seattle                          6:00 PM
May 18             Sunday                         Seattle                          1:00 PM
May 20             Tuesday                        at San Diego                 9:00 PM
May 21             Wednesday                   at San Diego                 9:00 PM
May 23             Friday                           at San Francisco           9:00 PM
May 24             Saturday                       at San Francisco           9:00 PM                      
May 25             Sunday                         at San Francisco           3:00 PM
May 26             Monday                        Texas                           1:00 PM*
May 27             Tuesday                        Texas                           7:00 PM
May 28             Wednesday                   Texas                           7:00 PM
May 29             Thursday                      Texas                           12:00 PM*
May 30             Friday                           at N.Y. Yankees           6:00 PM
May 31             Saturday                       at N.Y. Yankees           12:00 PM
June 1              Sunday                        at N.Y. Yankees           12:00 PM         
June 2              Monday                        at Milwaukee                7:00 PM
June 3              Tuesday                        at Milwaukee                7:00 PM
June 4              Wednesday                   Milwaukee                   7:00 PM
June 5              Thursday                      Milwaukee                   7:00 PM
June 6              Friday                           Houston                       7:00 PM
June 7              Saturday                       Houston                       1:00 PM
June 8              Sunday                         Houston                       1:00 PM
June 9              Monday                        at Toronto                    6:00 PM
June 10            Tuesday                        at Toronto                    6:00 PM
June 11            Wednesday                   at Toronto                    11:30 AM*
June 13            Friday                           at Detroit                      6:00 PM
June 14            Saturday                       at Detroit                      3:00 PM (FS1)
June 15            Sunday                         at Detroit                      12:00 PM
June 16            Monday                        at Boston                      6:00 PM
June 17            Tuesday                        at Boston                      6:00 PM
June 18            Wednesday                   at Boston                      12:30 PM*
June 19            Thursday                      Chicago White Sox      7:00 PM
June 20            Friday                           Chicago White Sox      7:00 PM
June 21            Saturday                       Chicago White Sox      1:00 PM
June 22            Sunday                         Chicago White Sox      1:00 PM
June 24            Tuesday                        at L.A. Angels              9:00 PM
June 25            Wednesday                   at L.A. Angels              9:00 PM
June 26            Thursday                      at L.A. Angels              2:30 PM*
June 27            Friday                           at Texas                        7:00 PM
June 28            Saturday                       at Texas                        3:00 PM (FS1)
June 29            Sunday                         at Texas                        2:00 PM
June 30            Monday                        Kansas City                 7:00 PM 26
July 1               Tuesday                        Kansas City                 7:00 PM
July 3               Thursday                      N.Y. Yankees               7:00 PM
July 4               Friday                           N.Y. Yankees               2:00 PM*
July 5               Saturday                       N.Y. Yankees               1:00 PM
July 6               Sunday                         N.Y. Yankees               1:00 PM
July 7               Monday                        at Seattle                      9:00 PM
July 8               Tuesday                        at Seattle                      9:00 PM
July 9               Wednesday                   at Seattle                      9:00 PM
July 10             Thursday                      at Seattle                      9:00 PM
July 11             Friday                           at Colorado                   7:30 PM
July 12             Saturday                       at Colorado                   3:00 PM
July 13             Sunday                         at Colorado                   3:00 PM
July 18             Friday                           Tampa Bay                  7:00 PM
July 19             Saturday                       Tampa Bay                  6:00 PM
July 20             Sunday                         Tampa Bay                  1:00 PM
July 21             Monday                        Cleveland                     7:00 PM
July 22             Tuesday                        Cleveland                     7:00 PM
July 24             Thursday                      Chicago White Sox      7:00 PM
July 25             Friday                           Chicago White Sox      7:00 PM
July 26             Saturday                       Chicago White Sox      6:00 PM
July 27             Sunday                         Chicago White Sox      1:00 PM
July 29             Tuesday                        at Kansas City             7:00 PM
July 30             Wednesday                   at Kansas City             7:00 PM
July 31             Thursday                      at Kansas City             7:00 PM
Aug. 1              Friday                           at Chicago White Sox   7:00 PM
Aug. 2              Saturday                       at Chicago White Sox   6:00 PM
Aug. 3              Sunday                         at Chicago White Sox   1:00 PM
Aug. 5              Tuesday                        San Diego                    7:00 PM
Aug. 7              Thursday                      at Oakland                    9:00 PM
Aug. 8              Friday                           at Oakland                    9:00 PM
Aug. 9              Saturday                       at Oakland                    8:00 PM
Aug. 10                Sunday                         at Oakland                    3:00 PM
Aug. 11                 Monday                        at Houston                   7:00 PM
Aug. 12                Tuesday                        at Houston                   7:00 PM
Aug. 13                Wednesday                   at Houston                   1:00 PM*
Aug. 15                Friday                           Kansas City                 7:00 PM
Aug. 16                Saturday                       Kansas City                 6:00 PM
Aug. 17                Sunday                         Kansas City                 1:00 PM
Aug. 18                Monday                        Kansas City                 7:00 PM
Aug. 19               Tuesday                        Cleveland                     7:00 PM
Aug. 20               Wednesday                   Cleveland                     7:00 PM
Aug. 22               Friday                           Detroit                         7:00 PM
Aug. 23               Saturday                       Detroit                         6:00 PM
Aug. 24               Sunday                         Detroit                         1:00 PM
Aug. 26              Saturday                       at Kansas City              6:00 PM (FS1)
Aug. 27              Wednesday                   at Kansas City              7:00 PM
Aug. 28              Thursday                      at Kansas City              7:00 PM
Aug. 29               Friday                          at Baltimore                 6:00 PM
Aug. 30              Saturday                       at Baltimore                 6:00 PM
Aug. 31              Sunday                        at Baltimore                 12:30 PM
Sept. 1              Monday                        at Baltimore                 12:30 PM*
Sept. 2              Tuesday                        Chicago White Sox      7:00 PM
Sept. 3              Wednesday                   Chicago White Sox      7:00 PM
Sept. 4              Thursday                      L.A. Angels                  7:00 PM
Sept. 5              Friday                           L.A. Angels                  7:00 PM
Sept. 6              Saturday                       L.A. Angels                  6:00 PM
Sept. 7              Sunday                         L.A. Angels                  1:00 PM
Sept. 9              Tuesday                        at Cleveland                 6:00 PM
Sept. 10            Wednesday                   at Cleveland                 6:00 PM
Sept. 12            Friday                           at Chicago White Sox   7:00 PM
Sept. 13            Saturday                       at Chicago White Sox   6:00 PM
Sept. 14            Sunday                         at Chicago White Sox   1:00 PM
Sept. 15            Monday                        Detroit                         7:00 PM
Sept. 16            Tuesday                        Detroit                         7:00 PM
Sept. 17            Wednesday                   Detroit                         7:00 PM
Sept. 19            Friday                           Cleveland                     7:00 PM
Sept. 20            Saturday                       Cleveland                     6:00 PM
Sept. 21            Sunday                         Cleveland                     1:00 PM
Sept. 22            Monday                        Arizona                        7:00 PM
Sept. 23            Tuesday                        Arizona                        7:00 PM
Sept. 25            Thursday                      at Detroit                      6:00 PM
Sept. 26            Friday                           at Detroit                      6:00 PM
Sept. 27            Saturday                       at Detroit                      6:00 PM
Sept. 28            Sunday                         at Detroit                      12:00 PM
*Denotes weekday day games that will be replayed in primetime                                 
FS1: Game televised nationally on FOX Sports 1
All Times Central
Schedule Subject to Change
---