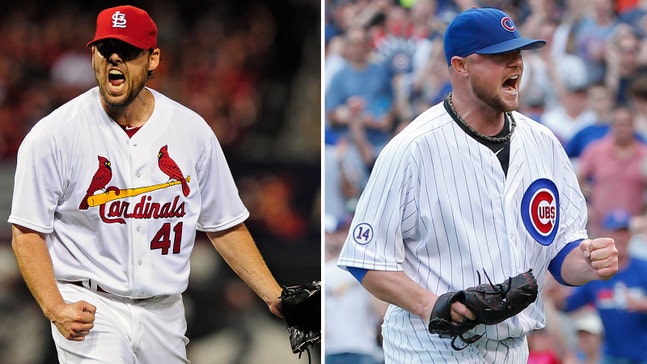 Former teammates square off as Cards and Cubs open four-game set
Published
Jul. 6, 2015 10:44 a.m. ET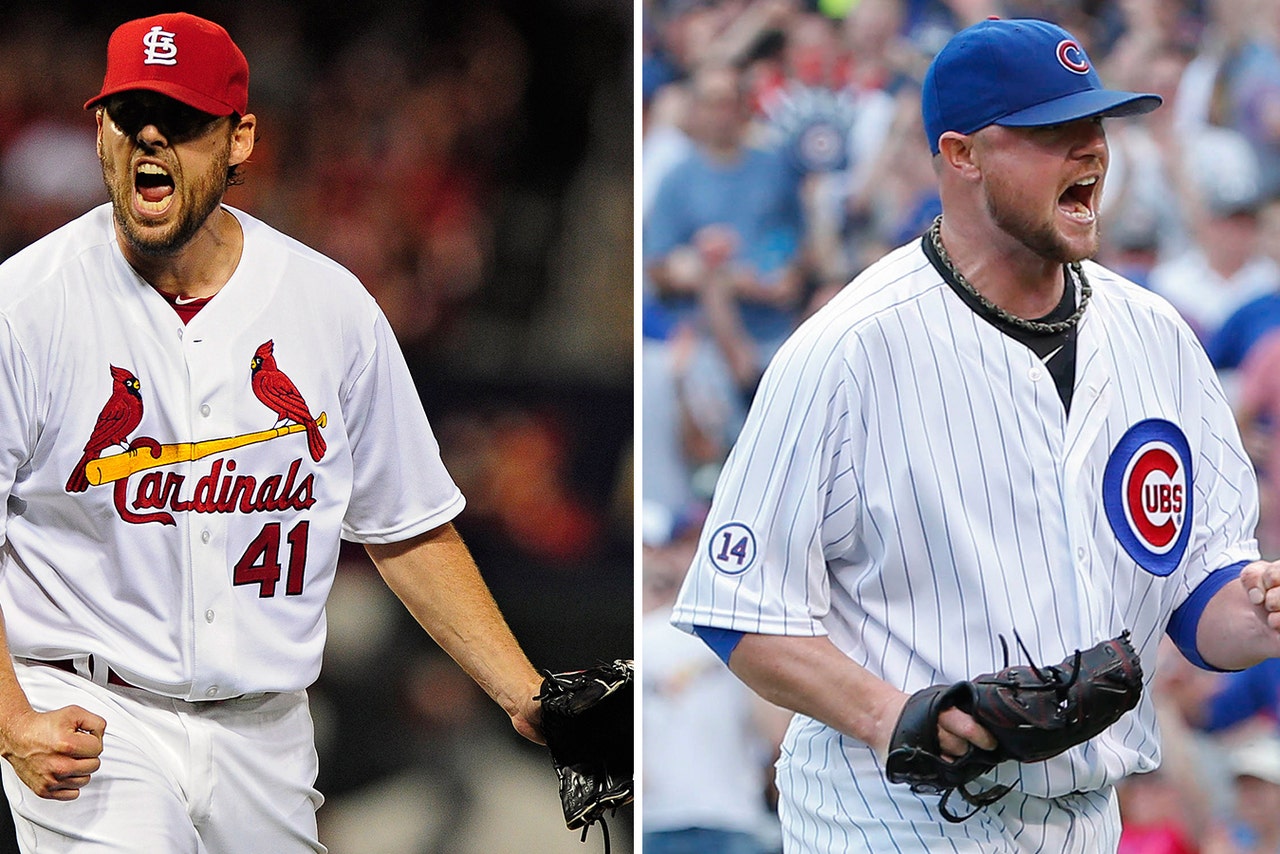 The MLB-best St. Louis Cardinals and Chicago Cubs have both overcome shortages on the offensive end thanks to some spectacular work on the mound.
The Cubs, however, haven't measured up in either category in the season series with their rivals.
Former Boston teammates John Lackey and Jon Lester face off in the opener of a four-game series Monday night when the visiting Cardinals look to maintain their dominance over the Cubs.
St. Louis (53-28) has hit .195 while totaling 11 runs in its last six games, but moved past a four-game losing streak by holding San Diego to two total runs in back-to-back victories.
Lance Lynn allowed one unearned run over seven innings Sunday, while rookie Tommy Pham added a two-run homer and a double in a 3-1 home win.
"He's sparking us, that's exactly what we were hoping for," manager Mike Matheny said.
Chicago is also slumping with a .207 average and 2.2 runs per game over its last 12. The team, however, has won five of six since a five-game skid while posting a 0.80 ERA in those six contests.
Kyle Hendrick provided the latest gem with 7 1/3 stellar innings in Sunday's 2-0 win over Miami.
"As long as you can pull some of this ... magical stuff out while you're waiting for the offense to come I'll take it," manager Joe Maddon said after his team finished with three hits.
The Cubs (44-36) have averaged 2.9 runs against the Cardinals, but their rotation hasn't been able to make up for those shortcomings with a 5.06 ERA while dropping seven of nine in the season series.
Lackey hopes to keep Chicago's bats quiet as the Cardinals seek a season high-tying fourth straight road win in the opener of a trip with stops at the two teams nearest to them in the NL Central.
The right-hander has gone 1-0 with a 1.84 mark in two starts against the Cubs this year, allowing two runs over seven innings in a 3-2, 10-inning win June 26.
Kris Bryant is 1 for 6 with five strikeouts when facing Lackey, while Anthony Rizzo has gone 0 for 9 and twice has been hit by a pitch. Chris Coghlan has fared better, going 8 for 14 with a double.
Rizzo is expected back after sitting out Sunday's win while in a 3-for-28 slump. He's one shy of his 18th hit-by-pitch, which would be the most by any Cub in a single season since 1900.
Lackey (6-5, 3.30 ERA) has gone 2-1 with a 2.17 ERA in his last four starts overall after yielding two runs over seven in Wednesday's 7-1 home loss to the Chicago White Sox.
Lester (4-6, 3.74) was his teammate from 2010-14 and both helped the Red Sox win the 2013 World Series. Now he's hoping to build on one of his best outings as a Cub after allowing five hits over seven innings in a 2-0, 11-inning victory at the New York Mets.
Lester, who hasn't won since May 16, had gone 0-3 with a 5.74 ERA in five June outings. He'll be without personal catcher David Ross, who is sidelined with a mild concussion.
The left-hander faces the Cardinals for the third time this season, going 1-1 with a 3.18 ERA. Jhonny Peralta homered off him in Chicago's 6-5 win in the most recent matchup May 6.
Lester will also have to be careful with Jason Heyward, who is 8 for 15 with a homer off him. Heyward is also 14 for 35 (.400) in this season series.
---
---