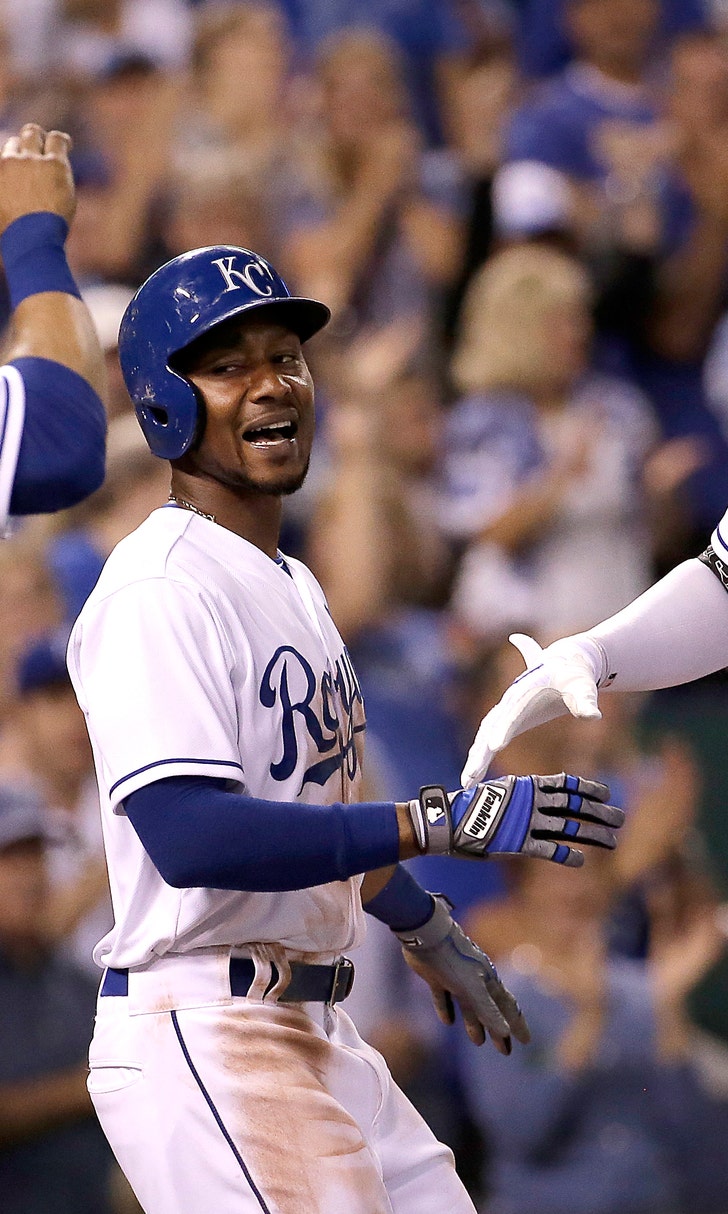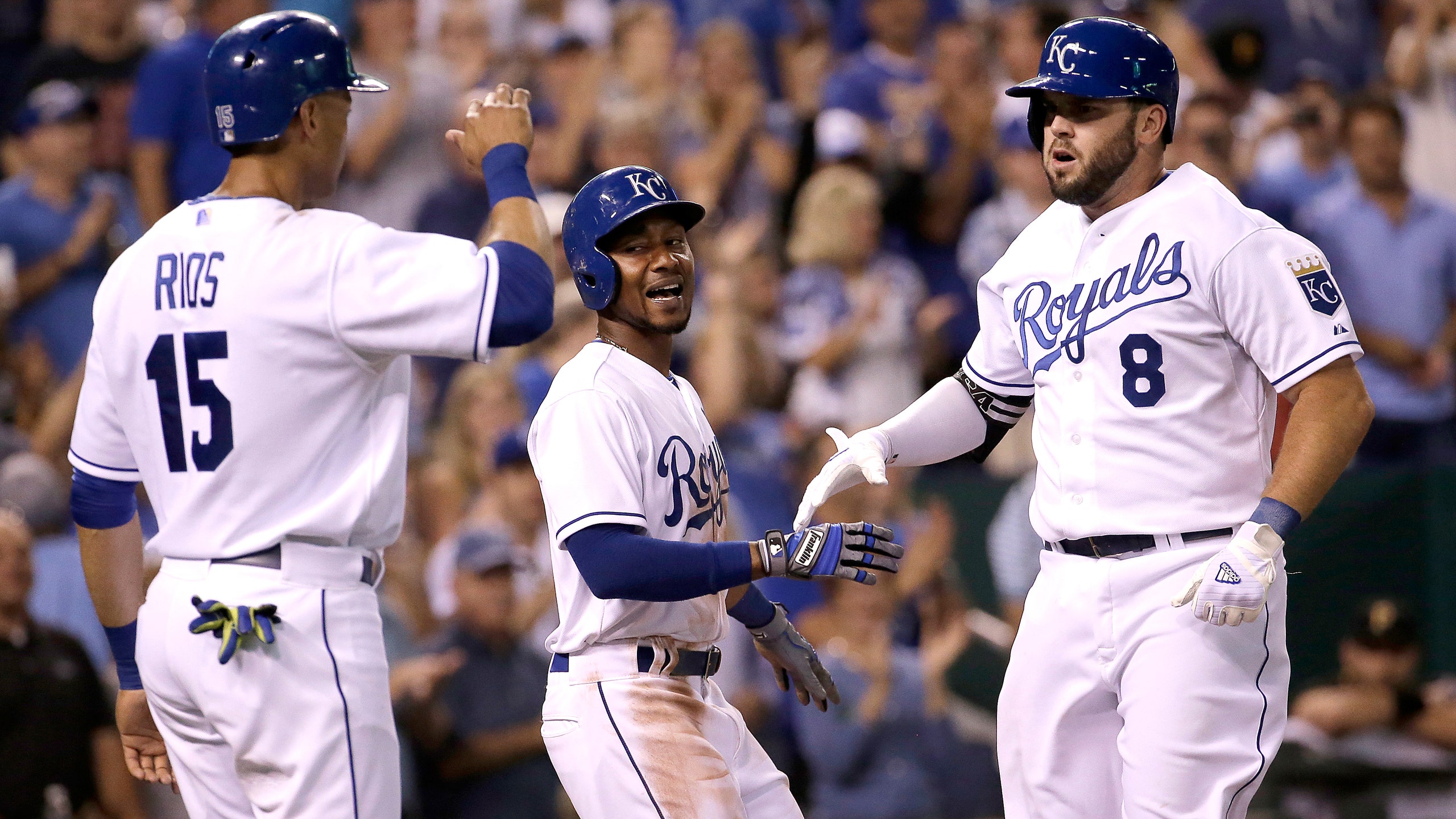 Fantasy baseball depth chart analysis and MLB trade deadline
BY foxsports • July 24, 2015
Welcome back from the All-Star break. We will probably spend much of the next few weeks expending mental energy around which players will and will not move in advance of the July 31 non-waiver trade deadline (and then somewhat less energy speculating about which guys will move before the Aug. 31 playoff roster deadline). Rather than speculate below about moves that may or may not happen, In Some Depth will continue its relentless tour of the league's depth charts and batting orders.
The Tigers have long been the real-life equivalent of fantasy's stars and scrubs strategy. The strategy can work well when your stars are playing at MVP and Cy Young-caliber levels. It works less well when your stars are on the disabled list through August. The Tigers find themselves in that latter situation now, as Miguel Cabrera's first career stint on the DL has left them with scraps at first base. Thus far, the big players here have been Marc Krauss and a displaced Alex Avila, with an occasional spattering of Andrew Romine. Krauss figures to play more than Avila, but he also hasn't hit above .200 since 2013. Victor Martinez has begun to field grounders in pre-game drills, but he would likely not be a regular option at first. It would be a very Tigers thing to do to go out and grab another corner infielder in the next few weeks, perhaps one that could play third base once Cabrera returns.
For the first few months of the season, the White Sox have been shuffling between Gordon Beckham and Conor Gillaspie as the starting third baseman. The club decided to take a look behind Door Number 3 just before the All-Star break and recalled Tyler Saladino from Triple-A Charlotte. Saladino had been something of a utility player in the minors, and his .850 OPS in 2014 sticks out like a sore thumb. Still, the soon-to-rebuild White Sox might rather see if he will be a utility piece of the future than continue to deal with Beckham and Gillapsie. If they truly begin to unload and rebuild, then we could see Matt Davidson get a cup of coffee at some point even though he is only hitting .220 with a 32 percent K rate (and 14 home runs).
When Alex Gordon hit the disabled list with a groin injury, many eyes turned to Jarrod Dyson and his blazing speed. Instead, Paulo Orlando has risen above the fray to take a regular spot in the Royals' outfield. That was the case when Alex Rios served time on the DL earlier in the year, and that does not figure to change much now. Dyson has been hitting better of late (he hit .417 in limited June playing time), and he will perpetually factor into the equation as a pinch runner and defensive sub.
Gerardo Parra has quietly (or not so quietly if you've been paying attention) been one of the better outfielders in the NL this season. He once had the reputation of a glove-first, bat-last type of player, but his defense has graded out way below average this season while he has been one of the hottest outfielders at the plate since late-April. He had a guarantee of regular playing time while Carlos Gomez, and then Khris Davis, were on the disabled list. However, Davis is back, and it looks like the two of them are in a traditional left/right platoon in left field.
The Rockies moved Justin Morneau to the 60-day DL earlier this month, and news came out earlier this week that he has still made minimal progress in his recovery from a concussion and neck injury. Wilin Rosario had been one of the biggest beneficiaries of playing time in the immediate aftermath of Morneau's injuries, but he has not started against a right-handed starting pitcher since July 3. His platoon with Ben Paulsen , as his platoon with Ben Paulsen has appeared to become more adhesive to each player's handedness advantage.
Yankees No.2
Chase Headley had a six-week run in the Yankees' No. 2 spot while other men in the Yankees' top three were on the disabled list. However, now Jacoby Ellsbury is back from the disabled list, forcing Brett Gardner back into the second spot of the lineup. That means Headley is now batting as low as eighth.
Rays No. 1
John Jaso returned from the disabled list just before the All-Star break, and he has started to get some run in the leadoff spot. Then again, so is Grady Sizemore and Brandon Guyer. Kevin Kiermaier has gotten the most starts here this season, but he is batting eighth at present. Jaso batted first 17 times for the A's last season, slashing an impressive .358/.386/.687 in those 70 plate appearances. He has a .400 OBP since returning from the DL, so he should be position to score a fair deal if he holds onto the spot.
Royals No. 8
Alex Rios was once a perennial upper-tier fantasy outfield draftee. Now he bats behind Omar Infante. I suppose that's what happens when you slug .322 en route to a .608 OPS. Rios has started to hit better in July, starting the month 18-for-55 (.327) with four walks and four steals. That sort of action could result in an elevation in the lineup ... or at least in front of Infante.
Angels No. 1
About this time last month, manager Mike Scioscia began to tinker with the notion of batting Johnny Giavotella first. He tried it for a few days at first, and now Johnny G has served as the Angels' leadoff man for 17 consecutive games. Of course, he is only slashing .243/.295/.314 over that stretch, but the Angels are also 14-3 in those games. Not that the former has much to do with the latter, but there are few clear options on the roster to replace him on top.
Mets No. 4
Update: Conforto called-up 7/24
Michael Cuddyer has hit cleanup 55 times this season, but none of those appearances have come since June 27. Part of that absence has been due to a lingering knee injury, which may also be playing a role in his season-long struggles. Into his place at No. 4, the Mets have inserted Wilmer Flores, Daniel Murphy, and Lucas Duda (aka three of five Mets regulars with an OPS over .650). Duda could slot here more often if David Wright returns to the No. 3 spot (and that is a big "if" at this point).
Marlins No. 1
Ichiro Suzuki has hit leadoff 1.782 times in his career, but he only did so a combined 20 times between 2013 and 2014, as those services were not needed during his time in the Bronx. Now the Marlins need him to get back in the habit of batting No. 1 while typical leadoff man Dee Gordon is on the disabled list. Suzuki has hit first in four of the first five games of the post-Gordon period, and the only other guy who could conceivably bat leadoff is Adeiny Hechavarria.
Get a FREE RotoWire 10-day trial (no credit card required) at RotoWire.com
---
---