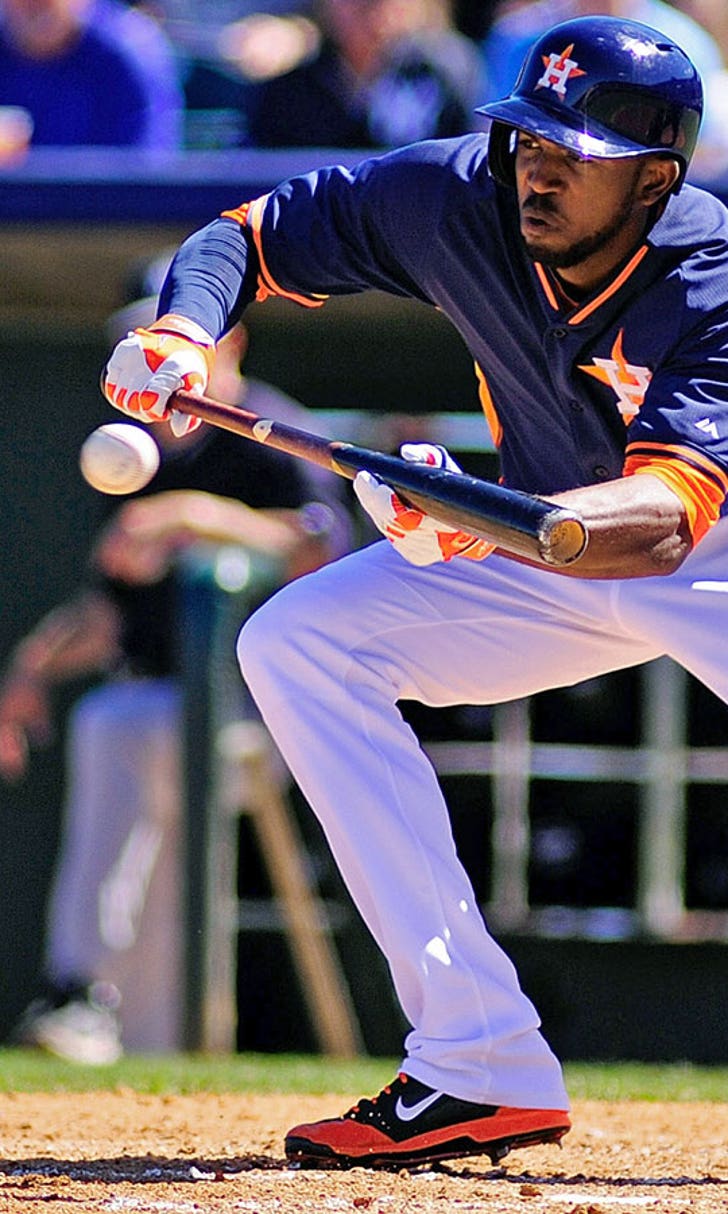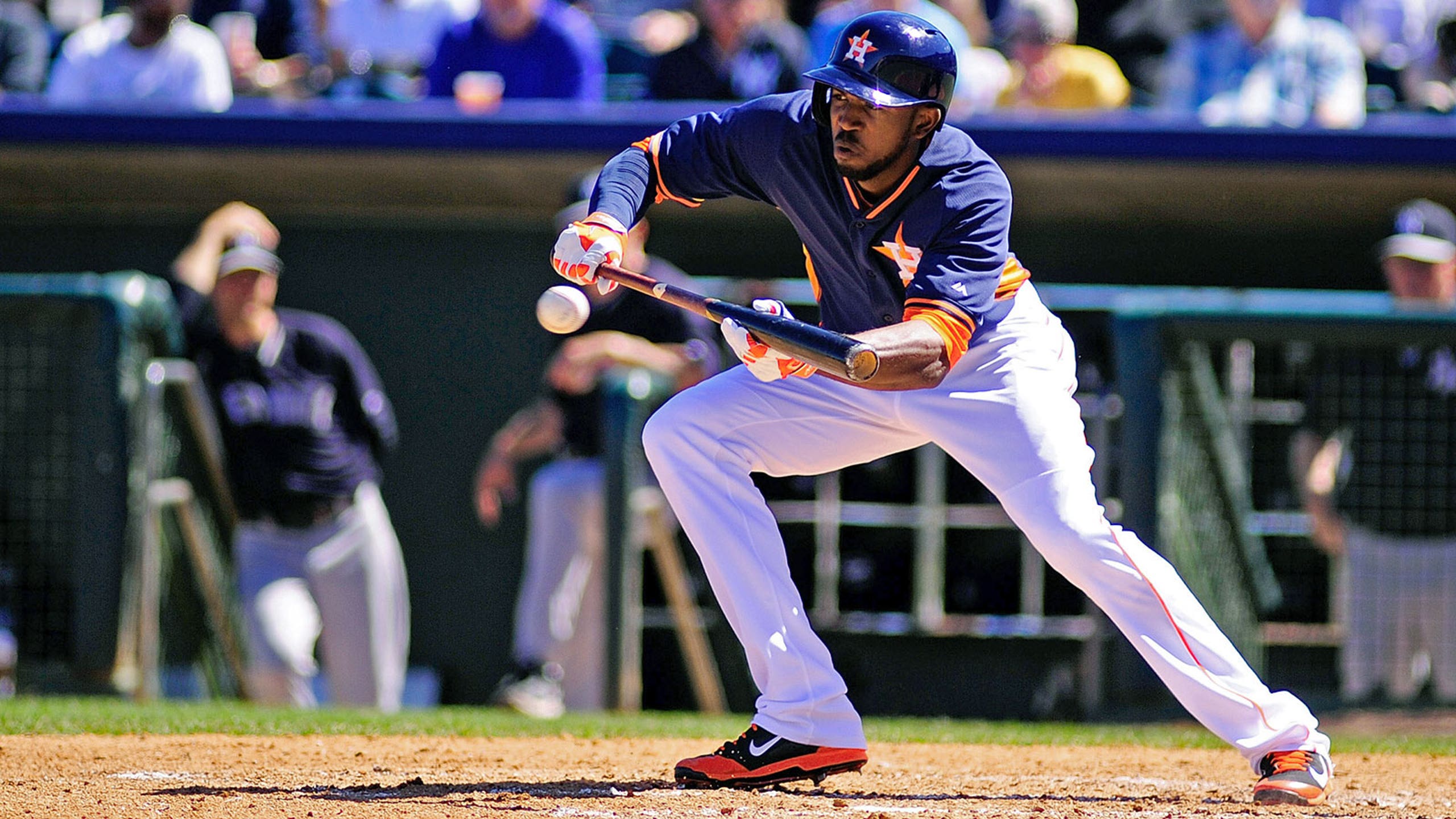 Fantasy Baseball 2014 Team Preview: Houston Astros
BY foxsports • March 21, 2014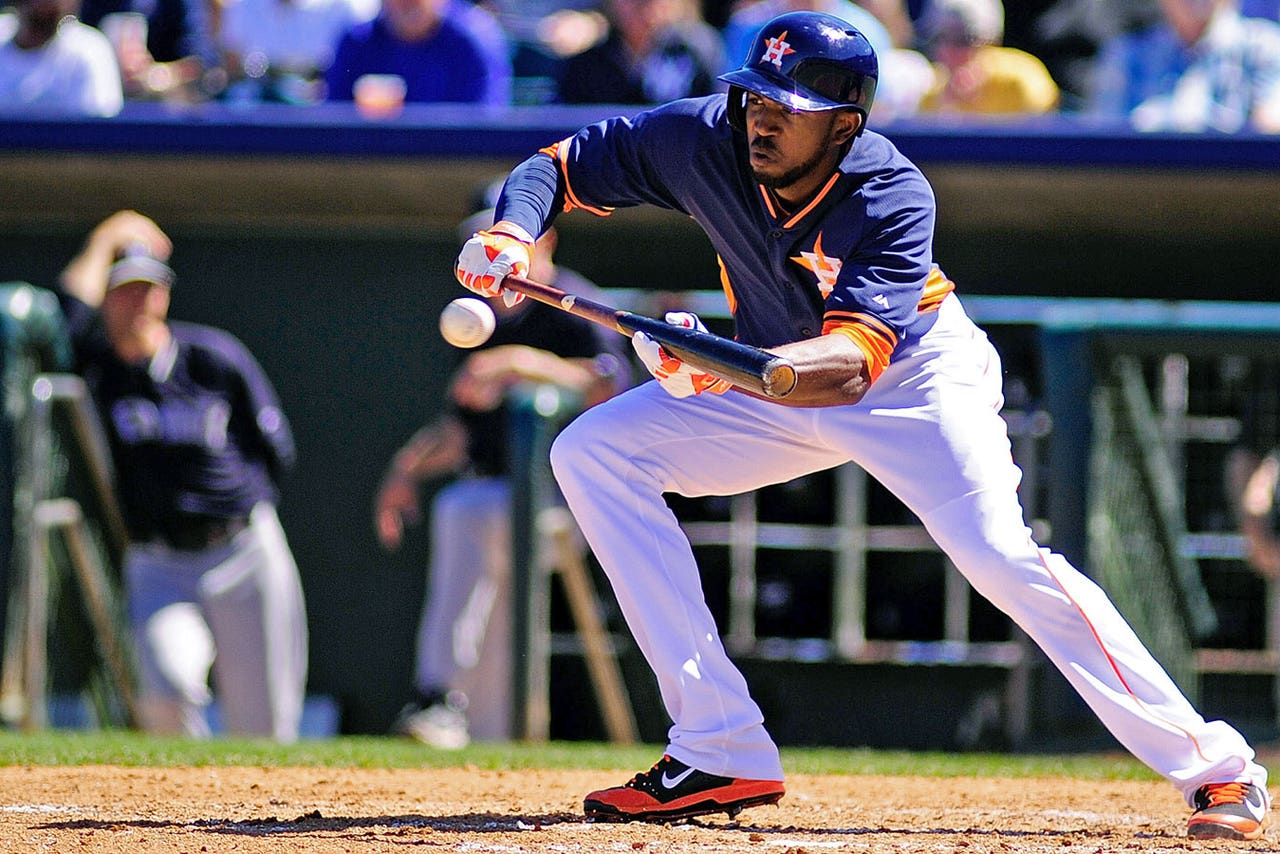 The Astros had the second-lowest run total among American League offenses last season. The pitching staff ranked last in team ERA. You won't believe this, but that output translated to a 51-111 record, baseball's lowest win total since 2004.
There is hope on the horizon for Houston, flaunting one of the game's rising stars in George Springer. Moreover, the offense, in theory, won't be nearly a trainwreck as 2013's iteration. Let's breakdown the fantasy offerings of the Astros:
Key Additions – CF Dexter Fowler, RP Jesse Crain, SP Scott Feldman
Key Losses - SP Jordan Lyles, OF Brandon Barnes
Projected Lineup
I love Fowler, but the numbers don't lie: in 333 games in Coors Field, Fowler owned a .298/.395/.485 line vs. a .241/.333/.361 slash in 334 contests on the road. As such, don't be surprised if Fowler struggles adjusting to his new environment…Beware of your league settings when drafting Altuve. His .281 batting mark from 2013 is constructive for formats that credit average. On the contrary, his value takes a significant drop in OBP leagues, as the Astros second baseman reached base at a pedestrian .316 rate. Likewise, though he's a demon on the base paths, Altuve was also caught stealing a league-leading 13 times. In leagues that count net swipes, watch for the possible backfire…Castro's .351 BABIP states regression is probable, but with 18 homers in only 120 games last year, the Houston backstop, currently going near the end of FOXSports.com Fantasy Baseball drafts, offers some of the best value the position has to present…In OBP formats, Carter is worth a roster spot thanks to his muscle (29 homers in 2013). He won't provide much average, and God forbid if your league counts Ks (Carter had a league-leading 212 whiffs last year). On the contrary, there's a good chance he hits 30 bombs and drives in 100 ribbies. In essence, a poor man's Adam Dunn. I swear that was a compliment…As Krauss is a fellow Ohio Bobcat, I want to project the Triple Crown for the 26 year old. For a compromise, let's simply say he's an intriguing add in AL-only formats…Villar is going undrafted in most leagues, yet I guarantee you his speed (18 steals in 58 contests last year) will have him on a roster by the end of April.
Projection Rotation
Feldman is the ace. That's all you need to know about this staff…To his credit, Feldman did have an adequate 1.18 WHIP with the Cubs and Orioles last year. Unfortunately, it looks like Wrigley Field facilitated better numbers than his actual performance, with a 2.54 ERA and 0.97 WHIP in Chicago versus a 4.15 ERA, 1.27 WHIP in away outings as a Cub and an overall 4.27 ERA, 1.22 WHIP in Baltimore…The average baseball fan likely doesn't recognize Cosart, a shame as he posted a sub-2.00 ERA in 10 Major League starts, along with a 3.29 ERA in the hitter-haven Pacific Coast League in 18 games, last season. (I have no data to back this up, but I feel like 96.7 percent of general baseball fans have never heard of the Astros arm…or any Astro, for that matter). HOWEVER, if you know who Cosart is, you probably realize the aberrational nature of those stats. And "aberrational" is putting it nicely. Cosart finished his debut season with a higher walk rate (5.25 BB/9) than strikeout quota (4.95 K/9). This relationship brings a Rock-sized eyebrow raise on Cosart's .246 BABIP and 85.9 left-on-base percentage, as lower numbers in these categories are generally the offshoot of punch-outs. Understandable, then, that Cosart had the worst ERA-FIP differential in baseball last season at a -2.40 mark, accompanied by a ballooned 4.68 xFIP. That's not, that's not good, Jarred… "Dallas Keuchel" sounds like a character from Friday Night Lights…Williams is a recognizable name that's had reasonable success the past few years, but don't envision him as much of a fantasy play this season.
Crain made the All-Star team last year, and should take the reins as closer once he returns from injury. Until then, look for Qualls and Albers to hold down the fort. Qualls will likely get the first crack, but he's been so bad in spring training that Albers should see a few opportunities in his direction.
Top Prospects
The one thing the Astros have going for them is a loaded farm system, ranked among the best in baseball. Here are two names that could arise on rosters this summer:
George Springer, OF - Man made the most of 2013, hitting 37 homers with 108 RBI, 106 runs, 45 steals, a .303 average and .411 OBP. He does have contact issues, but is so proficient in every other tool that it negates this woe. Should be up by June.
Mark Appel, SP - the No. 1 overall pick has been sidelined most of spring after an appendectomy surgery in January, meaning he'll start the year in the minors. Armed with a wicked slider and a 95 MPH fastball, don't imagine he'll be there long.
Joel Beall is a writer for FOXSports.com and WhatIfSports.com. He lives with a Golden Tee machine and a jump shot that's currently broken. Reach Joel on Twitter @FOXSportsBeall
---