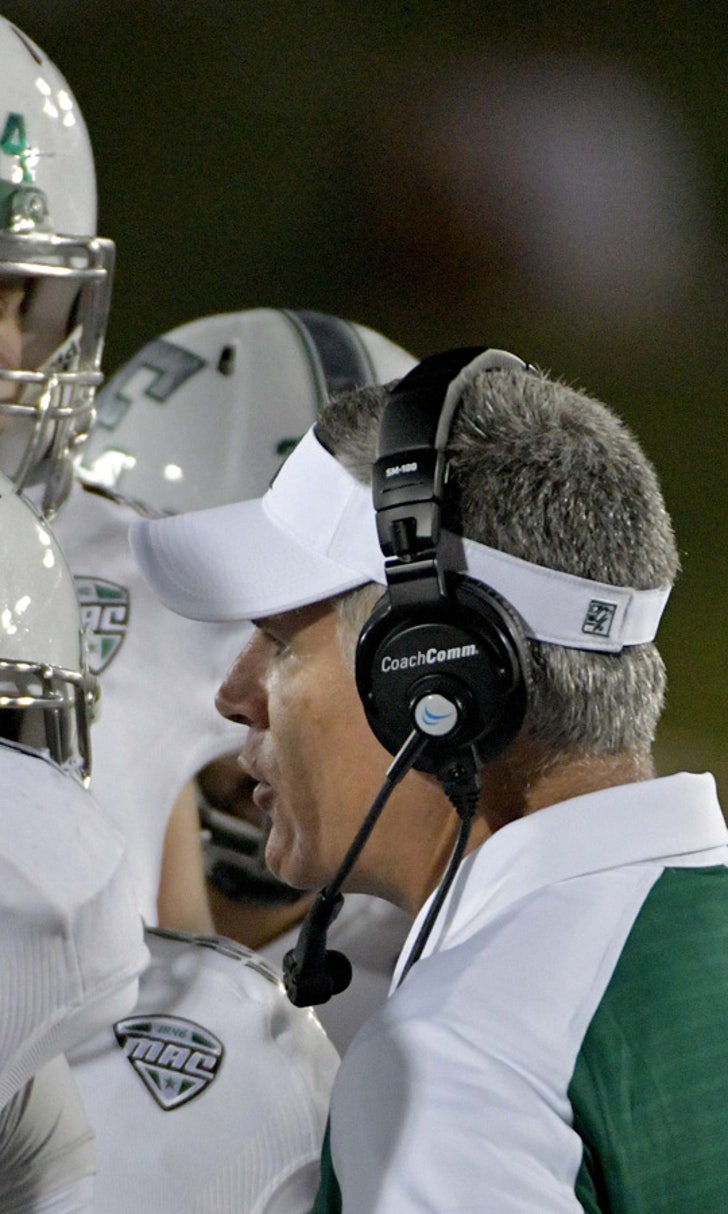 Eastern Michigan off to best start since '95
BY foxsports • October 6, 2016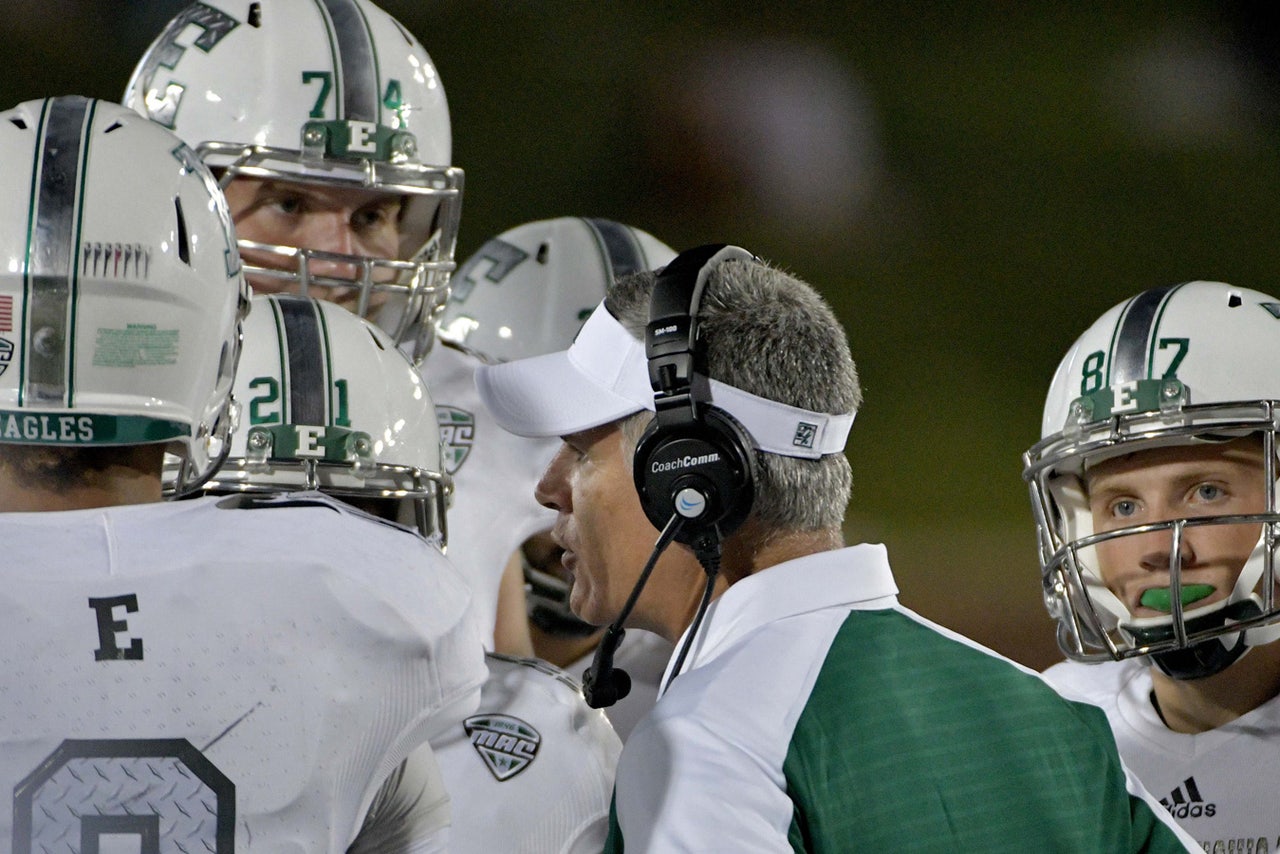 YPSILANTI, Mich. (AP) -- After only seven wins in four years, it seemed the outlook couldn't be much worse for the Eastern Michigan football team.
Then came April, when a student and faculty report called on the school to consider dropping the sport altogether -- or perhaps stop playing it at the Division I level.
Well, the team is still playing -- and playing well. The Eagles have won four of their first five games for the program's best start since 1995, and players know well where things stood just a few short months ago.
"It just lights a fire under us," defensive lineman Jeremiah Harris said. "It doesn't bother us. We just know that the haters are going to hate."
Coach Chris Creighton's team has won at home, on the road and even against last year's Mid-American Conference champions, and the stage is set for the Eagles to play their homecoming game Saturday against Toledo.
"There's definitely a buzz," Creighton said. "You get more emails, you get more texts and people are excited."
EMU hasn't gone to a bowl since 1987. The Eagles came close in 2011 under Ron English, when they snapped a streak of 15 straight losing seasons by going 6-6, but two of their wins were against FCS teams, so they didn't have enough to become bowl eligible.
The program declined again immediately after that, and the April report raised concerns about athletic spending at the school, citing a USA Today database that said 80 percent of EMU's athletic budget was subsidized by the rest of the university in 2015. The figure underscores the financial challenges of playing football in Division I without access to the type of revenue generated by schools like Alabama and Michigan -- and it's an issue EMU athletic director Heather Lyke does not take lightly.
"Our goal is definitely to try to continue to increase revenue so we can become less dependent," said Lyke, who took over the athletic department in 2013. "We're never not going to be dependent. I don't know if it's 90 percent of the schools in the country are dependent on some level of general support, but I think when you look at the television exposure that our team has had -- playing on national television five times this year, compared to none when I first got here -- when we're on an ESPN platform, we're in 99 million homes, and that is good for the university."
EMU responded quickly to the student and faculty report, releasing an open letter saying the school had no plans to drop football or leave the MAC. Lyke played softball at Michigan and worked for over a decade in the athletic department at Ohio State, so she's experienced Division I sports at both ends of the financial spectrum. She says it's important for a school like Eastern Michigan to be realistic about who it is measuring itself against -- and that the Eagles can certainly be competitive within the MAC.
Still, it can be hard for EMU's football team to find a niche if it isn't winning, especially since the Eagles play about six miles from Michigan Stadium, where over 110,000 fans regularly show up to watch the Wolverines.
A couple years ago, when it was time to replace the turf at EMU's home stadium, the school changed the color of the field to gray, trying to create sort of a Midwestern version of what Boise State has done.
"To connect with this part of the country, southeast Michigan, where it's blue collar," Lyke said. "The student-athletes love it. They'll say, `Gray is the new black.'"
This is Creighton's third season at the helm, and it began with a 61-14 victory over Mississippi Valley State, the team's highest scoring output since 2004. After a blowout loss at Missouri, the Eagles won at Charlotte and then returned home to play Wyoming in a game televised by CBS Sports Network.
In the week leading up to that game, racist graffiti was found on an EMU building, and after the Eagles beat Wyoming, protesters marched on the field . Creighton said his team had met the night before to discuss what was happening on campus and around the country, and he was happy with the dialogue.
"It was pretty intense, but it was really good," Creighton said. "It was a rich discussion, and some people from really kind of opposing viewpoints, but we were still unified. So it was pretty neat."
Last weekend, EMU played at Bowling Green, the defending conference champion. The Eagles held on for a 28-25 win, earning their first 4-1 start in 21 years.
Now Eastern Michigan will host a high-scoring Toledo team that is favored to beat the Eagles by over two touchdowns, but no matter what happens this weekend, EMU has a start it can build on. Creighton says he wants the program to succeed on the field and off, citing the fact that his team led the MAC in grade-point average the last two seasons.
"It's not just to win games," Creighton said. "I want our program to become a source of pride for this campus and for Ypsilanti and for this region."
---
---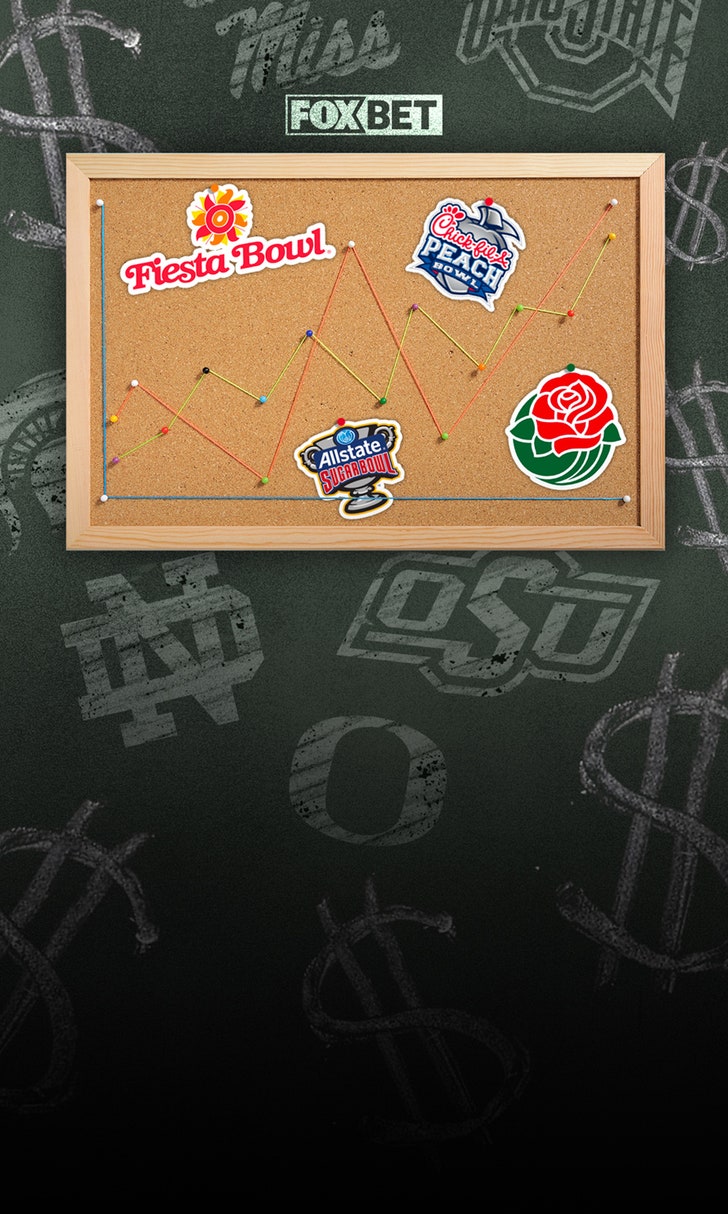 College football odds: Betting results, closing lines for every game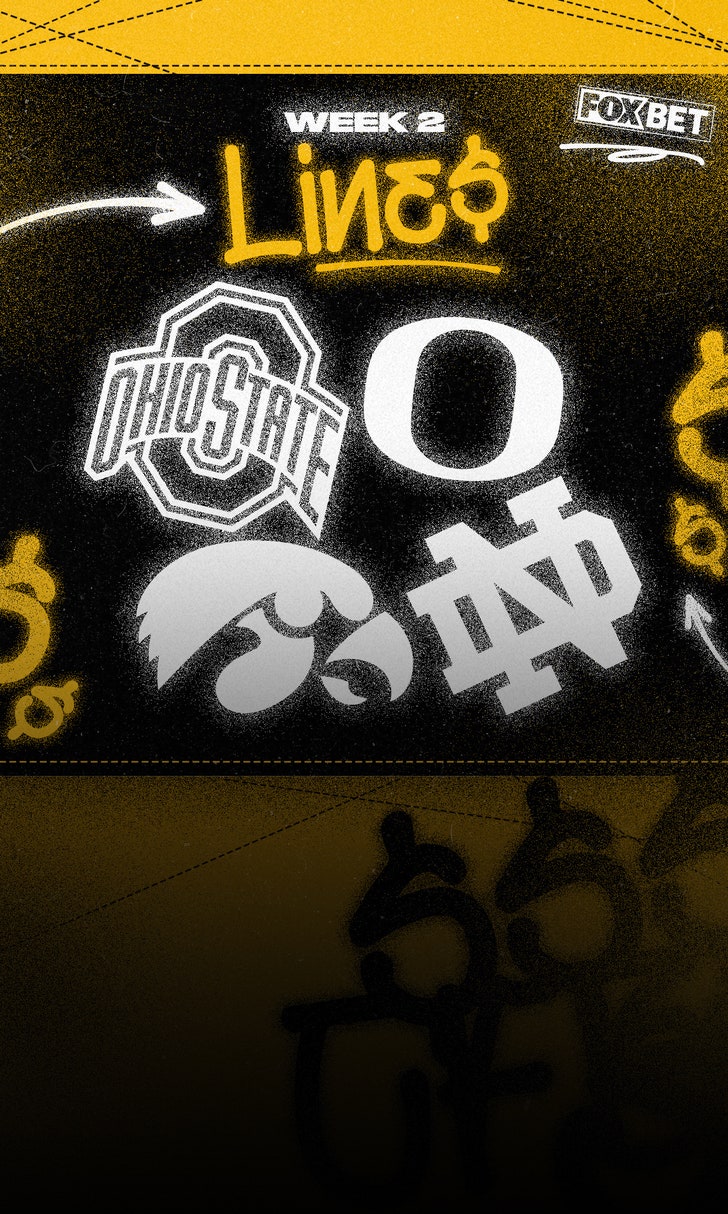 College football Week 2 results: Who covered, closing lines, more