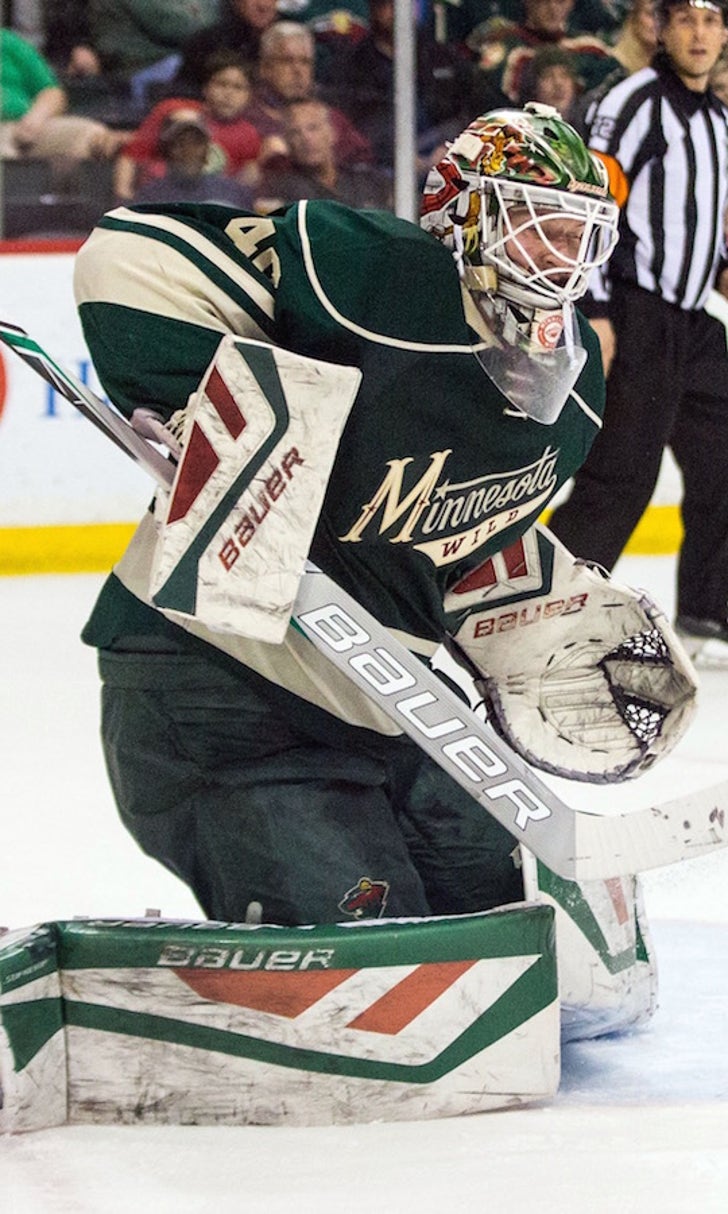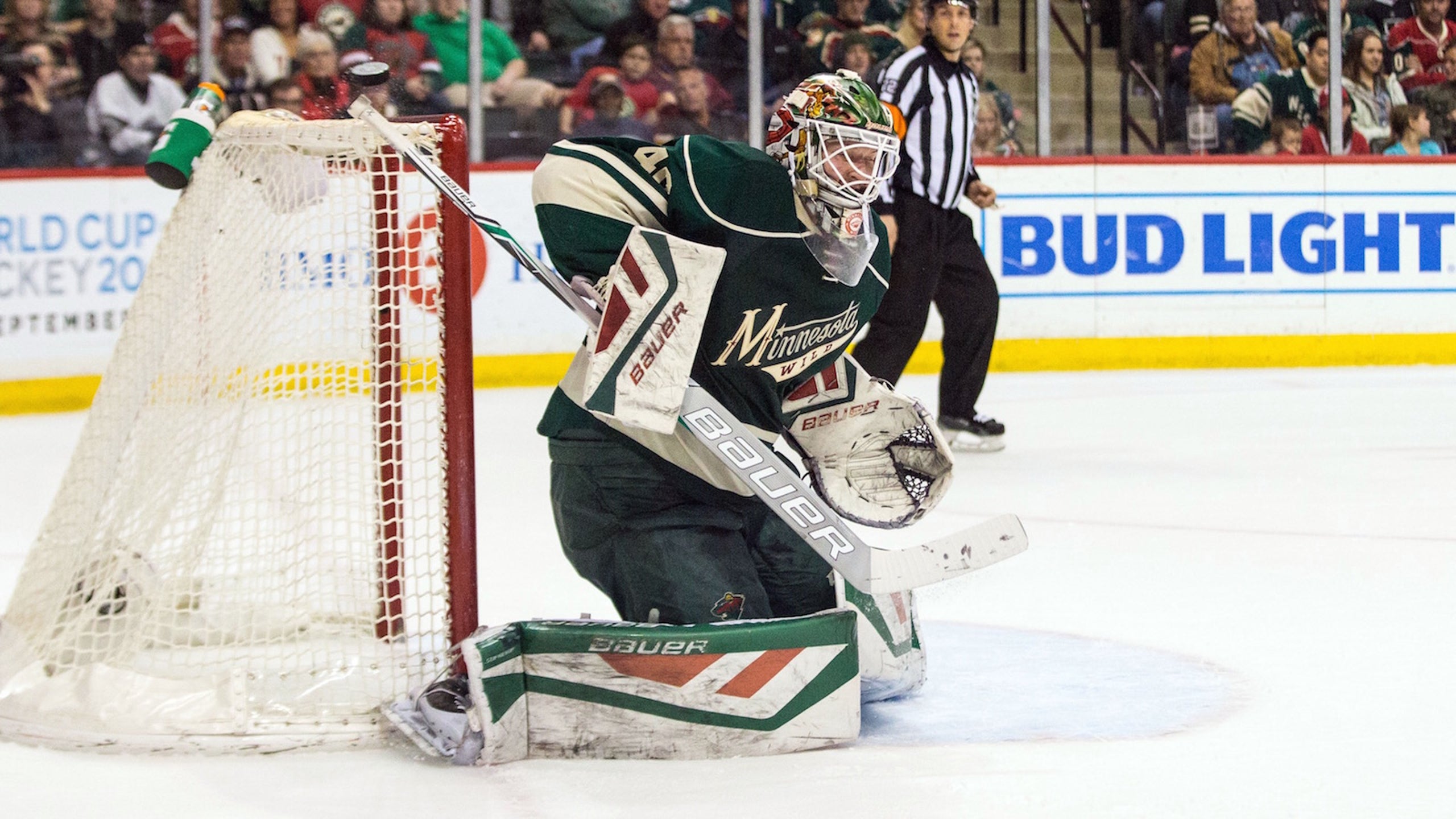 Dubnyk, penalty kill carry Wild to 2-1 win over Kings
BY foxsports • March 22, 2016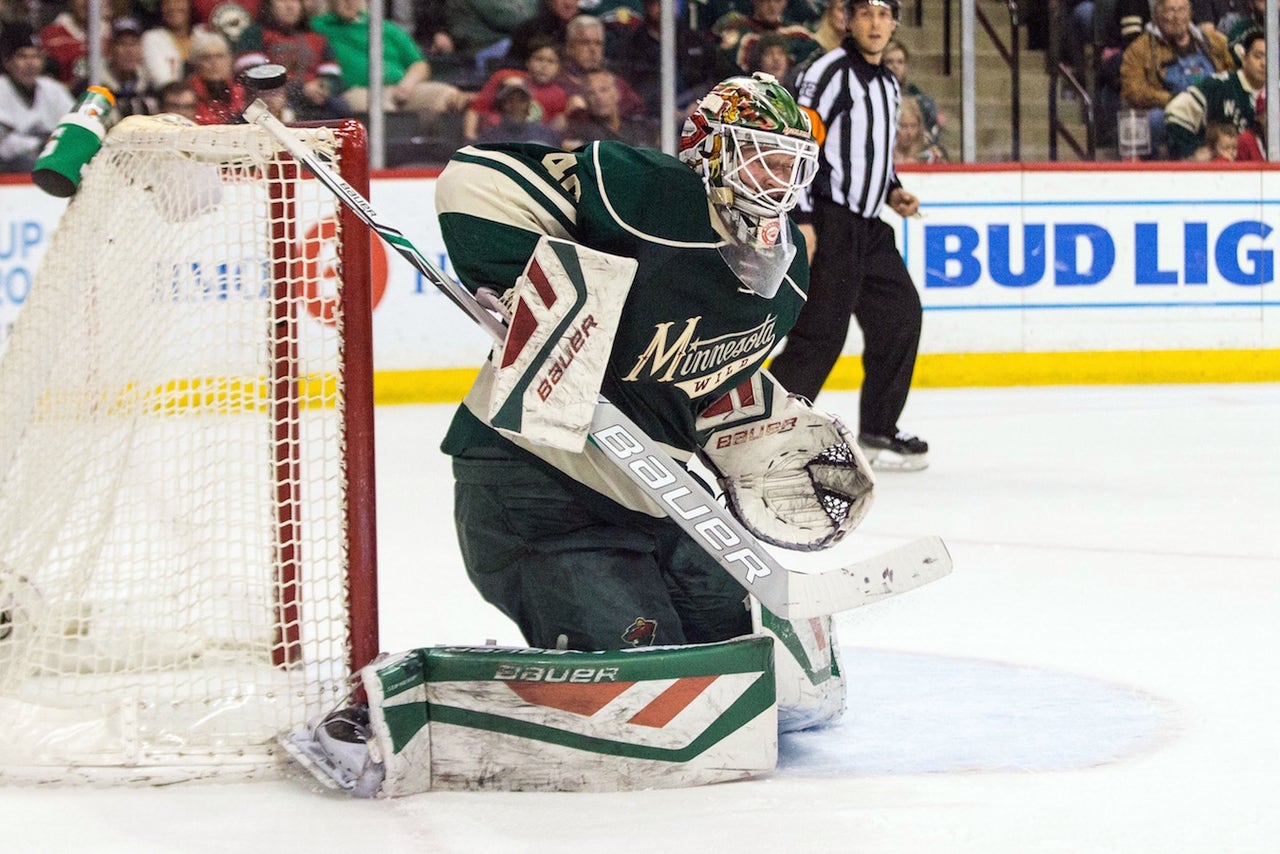 ST. PAUL, Minn. -- After Devan Dubnyk saved Minnesota's season last year, the encore was always going to be difficult.
While the lanky goaltender hasn't been as dominant this time, he's been giving the Wild what they need in the net down the stretch.
Dubnyk made a season-high 38 saves for the Wild, who beat the Los Angeles Kings 2-1 on Tuesday night to move back into possession of the final playoff spot in the Western Conference.
"He wanted to show the team that he was going to carry us through that game," said interim coach John Torchetti, who improved to 12-6-1 since taking over.
Erik Haula and Mikko Koivu scored for the Wild, who have killed 15 straight penalties over the last eight games. The Wild, who have played once more than the Avalanche with a matchup in Colorado looming on Saturday, were thoroughly outplayed. Thanks to Dubnyk and their special teams, they picked up two precious points.
"We knew we didn't have it," defenseman Ryan Suter said. "We just battled."
Tyler Toffoli scored for the Kings, who lost 5-2 in Nashville to the Predators on Monday. They're ahead of San Jose in the Pacific Division by four points, though the Sharks have played one fewer game.
"We had our chances," said Toffoli, who scored his team-high 27th goal midway through the second period. "We just didn't bear down on our opportunities. I think we all had more than one."
Dubnyk, who stopped 60 of 64 shots in shootout wins by the Wild on Saturday and Sunday, improved to 8-1-1 in his last 10 decisions. He gave up three goals in 17 minutes last Thursday before being pulled at New Jersey, but he has helped the Wild stay afloat with the rest of their game still trying to find a groove.
"That doesn't mean you worry about getting scored on, and it doesn't mean that we're not going to go get a goal. It just means you have to be sharp and understand that you're going to get some work," Dubnyk said. "Sometimes those are fun games."
During a second-period power play for the Kings, Dubnyk saved a low slap shot by Drew Doughty with his glove and fell over from the force of it while doing a butterfly kick-out of his legs. Dubnyk had a big smile on his face as he climbed to his feet, serenaded by one of the many "Duuuuub!" sounds the crowd made.
With about 3 1/2 minutes left, Dubnyk lost control of his stick denying Nick Shore in the crease before diving to stop and smother the rebound by Jake Muzzin.
"It was a pretty sharp angle, so I just tried to close my hands toward it as much as I can," Dubnyk said.
The Kings had 23 shot attempts in the first period to a mere four for the Wild, and the final tally of on-target tries was 39-18. The first one Minnesota took went in, when Haula stretched his career-best point streak to six straight games with a backhander that eluded goalie Jonathan Quick just 3:46 into the game.
The Wild failed to register a shot on their first two power plays, but Koivu's deke-snap move with the man advantage early in the second period for his 10th power-play goal put them up 2-0.
"When you've got that many shots you've got to make sure you keep the goals against at one or two and score," Kings coach Darryl Sutter said. "That's how you make the playoffs, and that's how you win in the playoffs."
NOTES: Haula has a career-high 12 goals and leads the Wild with a plus-19 rating. ... Exactly 10 years ago, Torchetti took over as interim coach of the Kings after Andy Murray was fired. ... Wild LW Thomas Vanek was a healthy scratch for the third straight game. "He's got his guys he trusts," Vanek said of Torchetti after the morning skate. Vanek went scoreless in 10 straight games before the benching. ... With 47 points, Doughty has the second-highest total of his career. ... Kings captain Anze Kopitar's streak of six straight games with at least one point ended. ... The Kings played without LW Tanner Pearson (personal reasons) and RW Kris Versteeg (lower body). They called up center Nic Dowd, who played in college at St. Cloud State, from the AHL for his NHL debut.
---
---