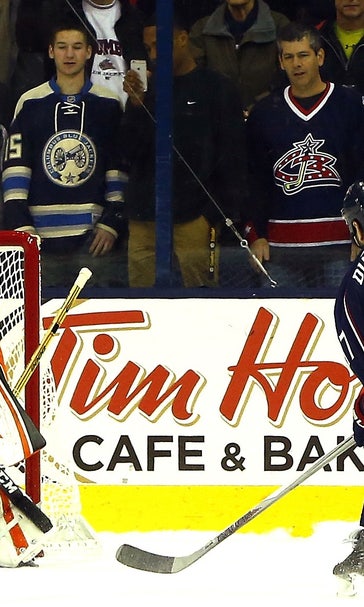 Dubinsky gets shootout goal to lift Jackets over Flyers 3-2
December 19, 2015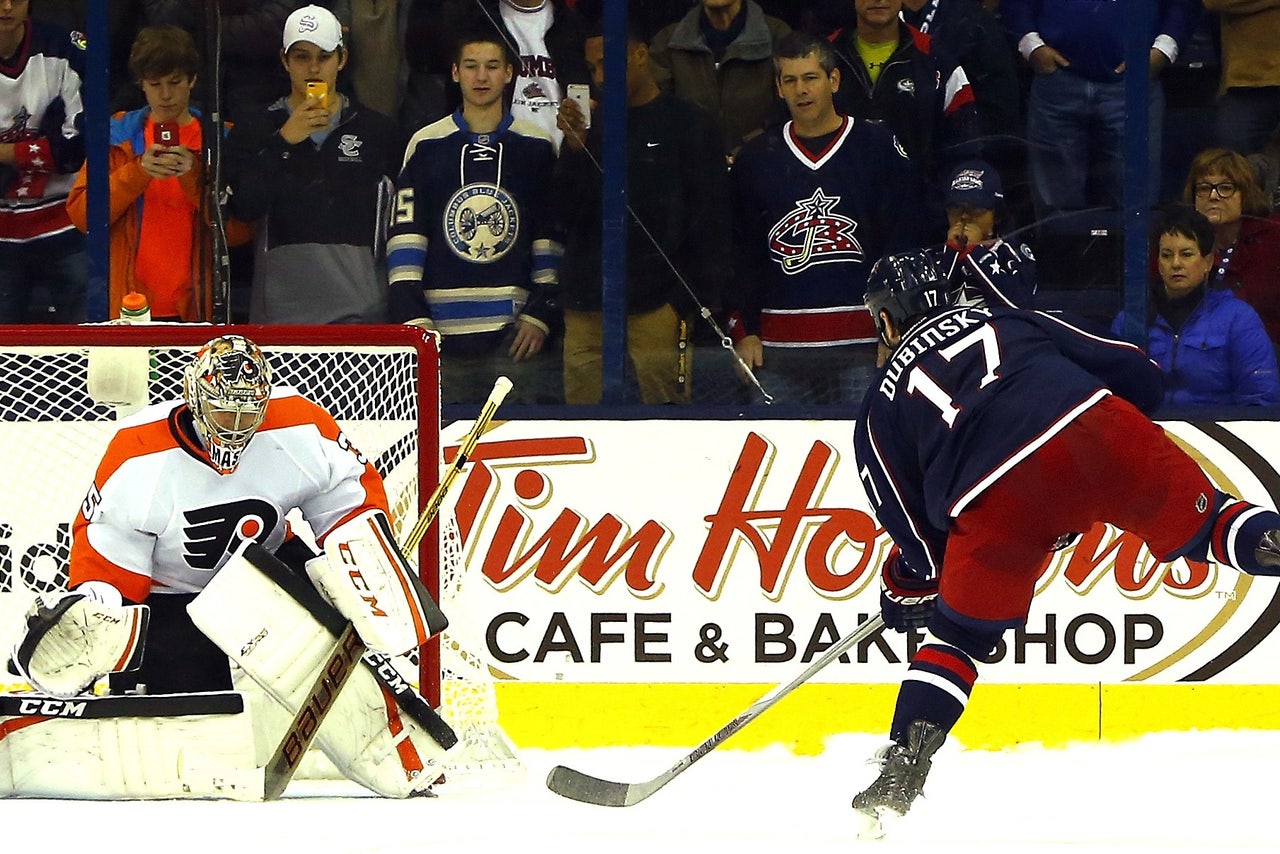 COLUMBUS, Ohio (AP) -- Brandon Dubinsky scored in the sixth shootout round, rookie Joonas Korpisalo stopped 5-of-6 attempts to get his first NHL win and the Columbus Blue Jackets beat the Philadelphia Flyers 3-2 on Saturday night.
Cam Atkinson also scored in the shootout for Columbus. The Blue Jackets squandered a two-goal lead in the third period but rallied for a second consecutive win that snapped a four-game home losing streak.
Ryan Johansen, tied for second on Columbus with 22 points, returned to action after being a healthy scratch on Thursday night.
Brandon Saad and Ryan Murray scored to give Columbus a 2-0 lead. Korpisalo had 30 saves before the shootout.
Scott Laughton and Jakub Voracek scored for Philadelphia in the third period. Former Blue Jacket Steve Mason stopped 35 shots before nearly matching Korpisalo save for save in the shootout.
In the shootout, Dubinsky beat Mason glove side, and then Korpisalo stuffed Brayden Schenn.
Early in the third, Matt Read went airborne through the crease with his knee slamming into Korpisalo's head. Read was called for goalie interference.
Soon after the penalty expired, Laughton scored his fourth at 5:32 on a nice individual effort. He skated past two Blue Jackets, and then snapped a high shot from the right circle.
The former Blue Jacket Voracek cut to the left circle and let go a shot that went in under Korpisalo's glove with 5:41 left.
With 3:07 remaining in regulation, Voracek had a prime opportunity alone in front to win in, but he couldn't beat Korpisalo.
Saad opened the scoring at 14:01 of the first period. Parked close to the net, he took Dubinsky's pass, turned and squeezed a shot under Mason for his 12th as a power play expired.
In the second period, Korpisalo made a handful of tough saves and Murray gave Columbus a two-goal lead.
Korpisalo stopped Ryan White's shot and used his blocker to deflect away the rebound rip by Claude Giroux. Later, he lunged to the ice to get his stick on another shot by Giroux. Korpisalo also made a nice adjustment on a hard shot by Evgeny Medvedev that changed direction off Matt Calvert's skate.
On the second half of a high-sticking double-minor penalty to R.J. Umberger, Nick Foligno stole the puck from Sean Couturier behind the net and found Murray. The defenseman scored on a wrist shot from between the circles at 18:09.
---
---