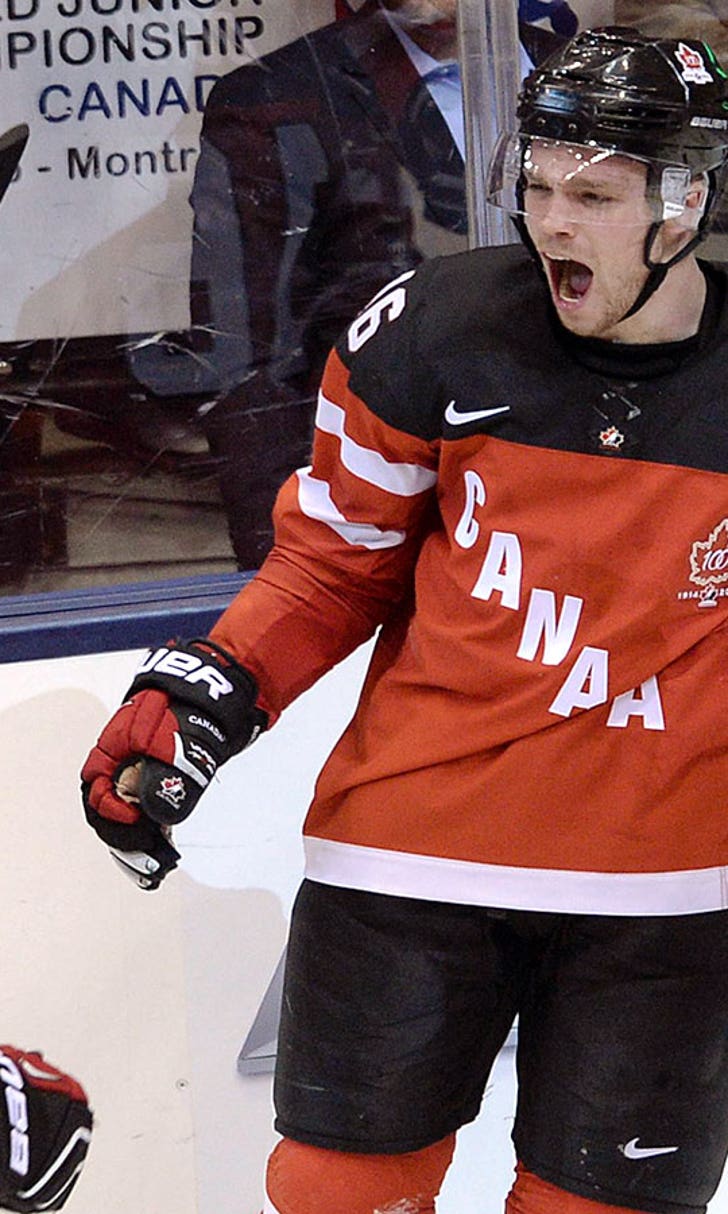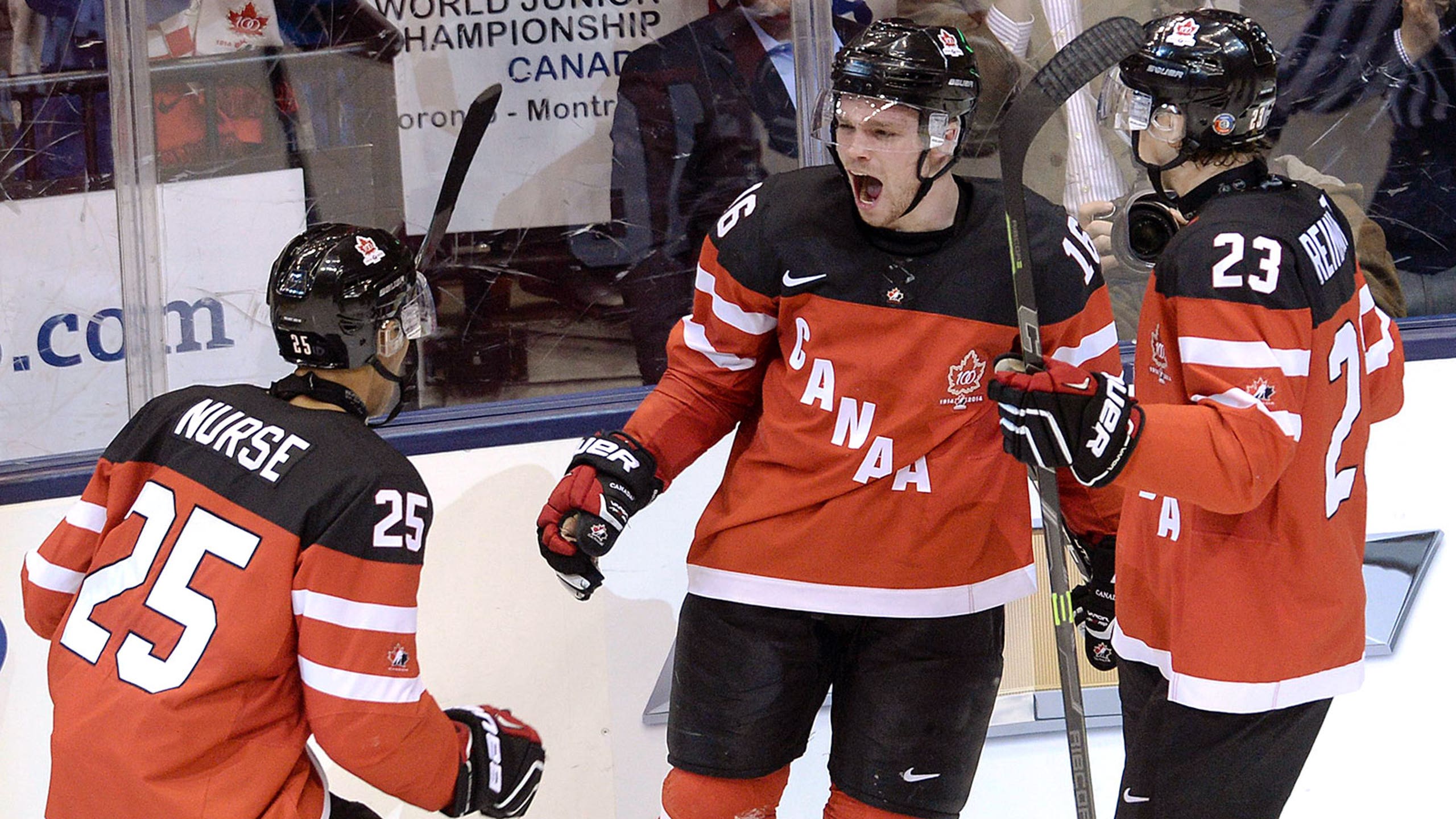 Domi provides many reasons for hope at World Junior Championship
BY foxsports • January 7, 2015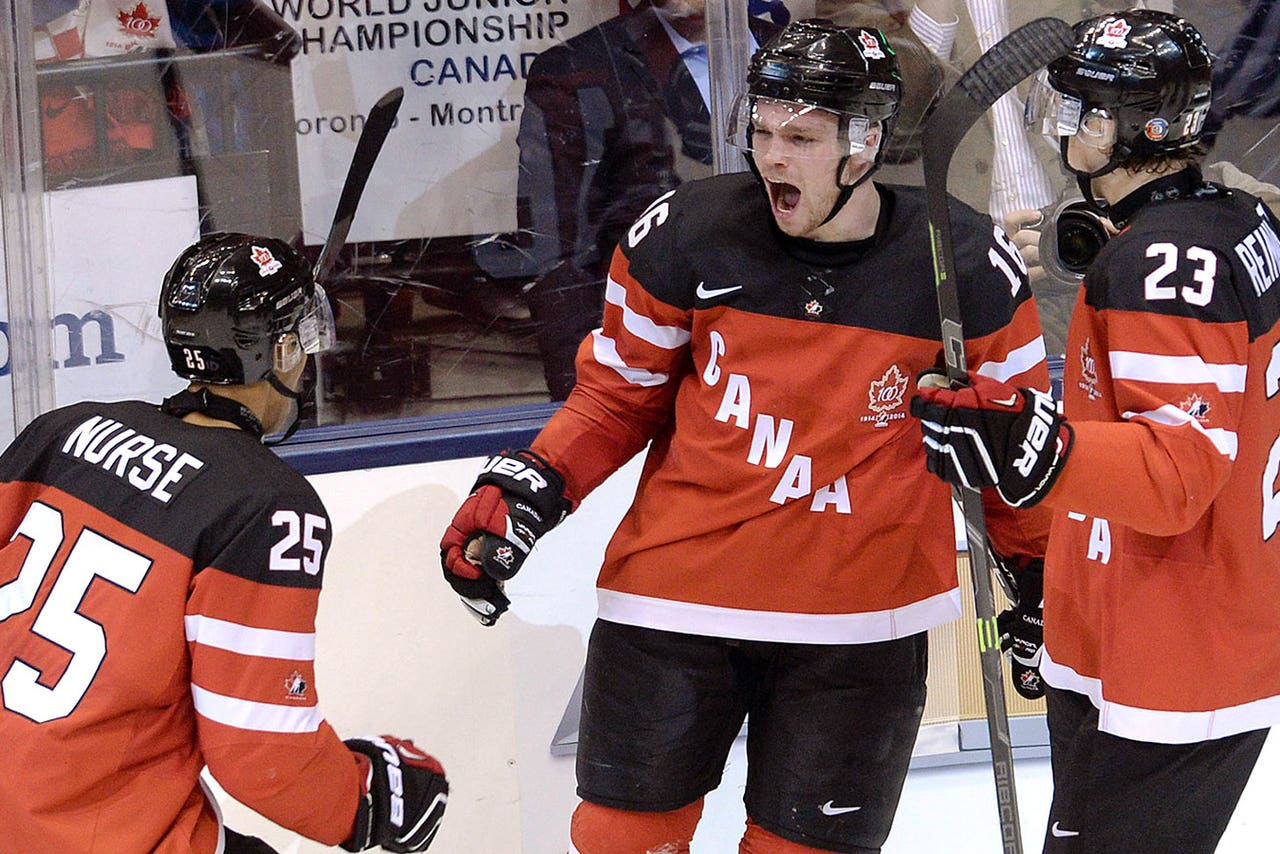 GLENDALE, Ariz. -- We're channeling The Wizard of Oz today when we tell you to pay no attention to that team that lost 6-0 Tuesday night at Gila River Arena.
If you're looking for a little magic surrounding the Arizona Coyotes, look no further than top prospect Max Domi, who just completed a spectacular performance at the World Junior Championship in Toronto and Montreal.
Domi had a goal and two assists in Canada's 5-4 win over Russia in the gold-medal game on Monday at Air Canada Centre. His 10 points in the tournament placed him fourth in the scoring race behind three Canadian teammates who all had eleven --€" linemate Sam Reinhart, Nic Petan and Connor McDavid. 
Domi's five goals were tied for the tournament lead with three other players and he finished a plus-10, which was the fourth best mark in the tournament.
"He was one of our top two or three forwards, if not our top guy," said Sean Burke, who took a break from his duties with the Coyotes to serve on the management team of Hockey Canada for the tournament. "From the minute he got there, he took a leadership role, he was energetic in that locker room and when he came out on the ice, he made an impact in every game."
Domi's offensive skill-set probably was enough to get Coyotes fans excited after watching their own, offensive-starved team muddle through its first 39 games. But the areas of Domi's game that really caught the eye of Burke and Coyotes coach Dave Tippett were the ones that will enable him to make the leap to the NHL next season.
"He's competing as hard without the puck as he is with the puck," said Tippett, who watched every game. "He was driving their team with work ethic, with back pressure, with blocking shots. The details of the game that make you win -- he's come miles ahead in that."
It should be apparent to everyone now that the decision to send Domi back to juniors for another year of seasoning was the right call. No player wants that assignment, but Domi admitted Wednesday that it has helped his game.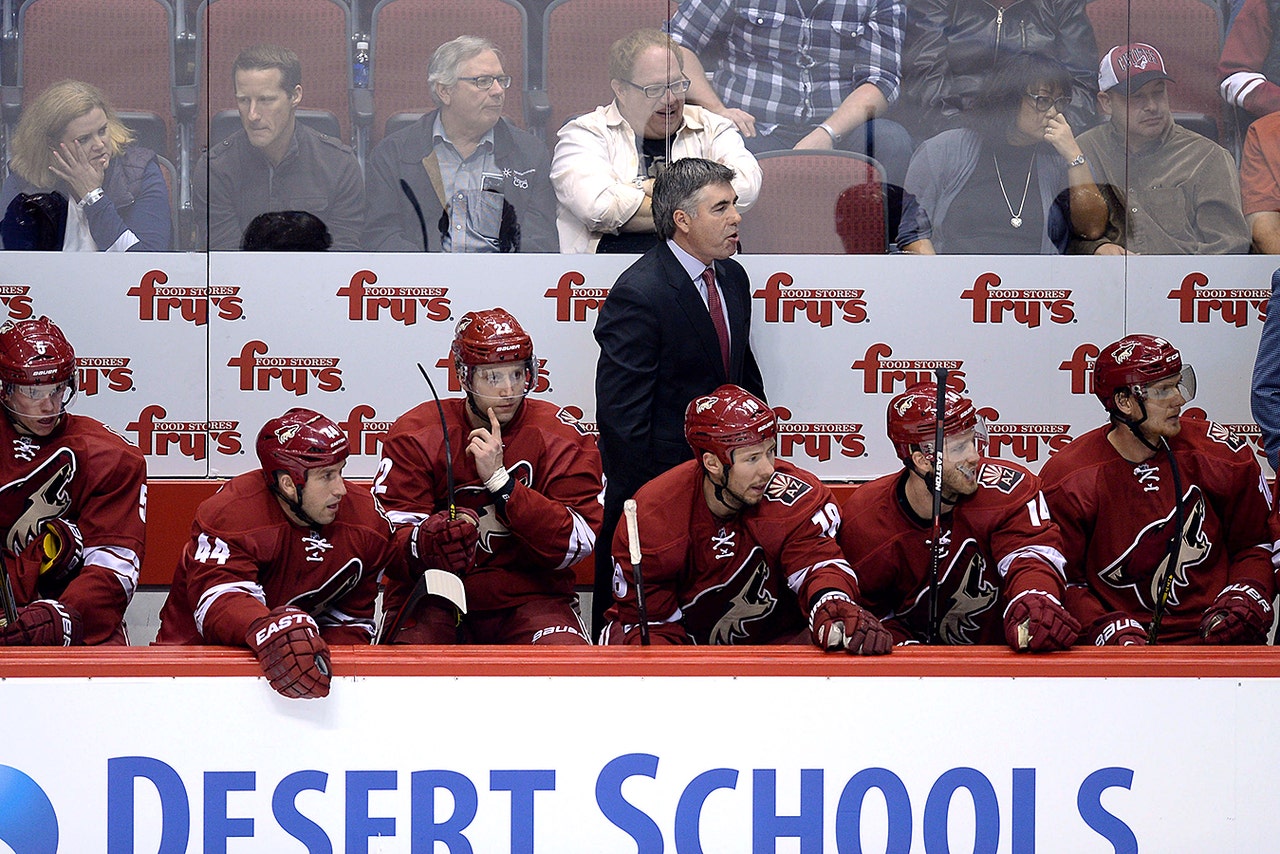 JETS at COYOTES
When: 7 p.m. Thursday
Where: Gila River Arena, Glendale
TV: FOX Sports Arizona
Season series: Winnipeg leads 1-0
Injuries: Winnipeg: Grant Clitsome (upper body) is week to week. D Zach Bogosian (lower body), D Toby Enstrom (lower body), F Evander Kane (lower body), D Mark Stuart (lower body) and D Jacob Trouba (upper body) are on IR. Arizona: F Martin Halzal (upper body). Bogosian skated Monday and could play on this three-game road trip.
Quick facts: Winnipeg just concluded a 1-3 homestand that was partly a product of a rash of injuries to key players. Five Winnipeg defensemen are out with long-term injuries. ... Rookie G Michael Hutchinson has been the best part of Winnipeg's surprising season and appears to have taken over as the No. 2 goalie. Hutchinson leads the NHL with a .936 save percentage and is second with a 1.88 goals against average. ... F Bryan Little has a seven-game points streak (three goals, seven assists). F Blake Wheeler, Little's right wing on the first line, has a six-game points streak (two goals, five assists).
"I've definitely come a long way for sure -- whether it's working in London or in this tournament," said Domi, who is eighth in the OHL with 58 points despite playing just 27 games. "I've really tried to zone in on the stuff Tip and [GM] Don Maloney told me to.
"I would have loved to be there with them at the start of the season but that's not my decision so I chose to make the most of my opportunity with the (London) Knights and I'm having a great time taking on more of a leadership role."
It was hard to find fault with any area of Domi's game at the World Championship, but there is always a question about how that game will translate at the NHL level. Burke thinks it will -- whether that means next season, or even a late-season call-up this year when London's season has concluded.
"He played at such a high pace," Burke said. "Comparing him even to how he looked at training camp, I saw a player that has elevated his game from last year.
"You can see what great vision he has. He made a number of really good passes under pressure and he had the ability to make big plays when we needed them -- at the right time in the games. But even in the games where he didn't contribute to the offense, he still made an impact and that's what you're looking for from an NHL player."
There is a facet of the decision to send Domi back to London that few have talked about, but can be summarized in the opposing experiences that Domi and the Coyotes are witnessing.
While the Coyotes are struggling through a difficult season that will, in all doubt, end without a playoff berth for the third consecutive year, Domi just had the chance to compete in an international tournament in Canada's two hockey capitals, where the atmosphere was electric and the team had the highest of expectations.
"It was pretty crazy," said Domi, who named the tournament's top forward and made the tournament all-star team. "The whole team was amped up and the crowd was amped up from the time the puck dropped. The whole tournament was pretty special -- a once-in-a-lifetime experience." 
The fact that Domi succeeded on that stage will only help him down the road, Burke said. 
"It takes a certain type of player to go back to juniors and do things the way he's done them instead of getting totally frustrated with the decision where it takes half a season just to get his game going again," Burke said. "More so than last year, he's realized that this year in juniors was the best thing for him. 
"But then, when you play the way he played at the World Championship against the best players in the world in his age group, this tournament gives him another level of confidence."
Follow Craig Morgan on Twitter
---
---