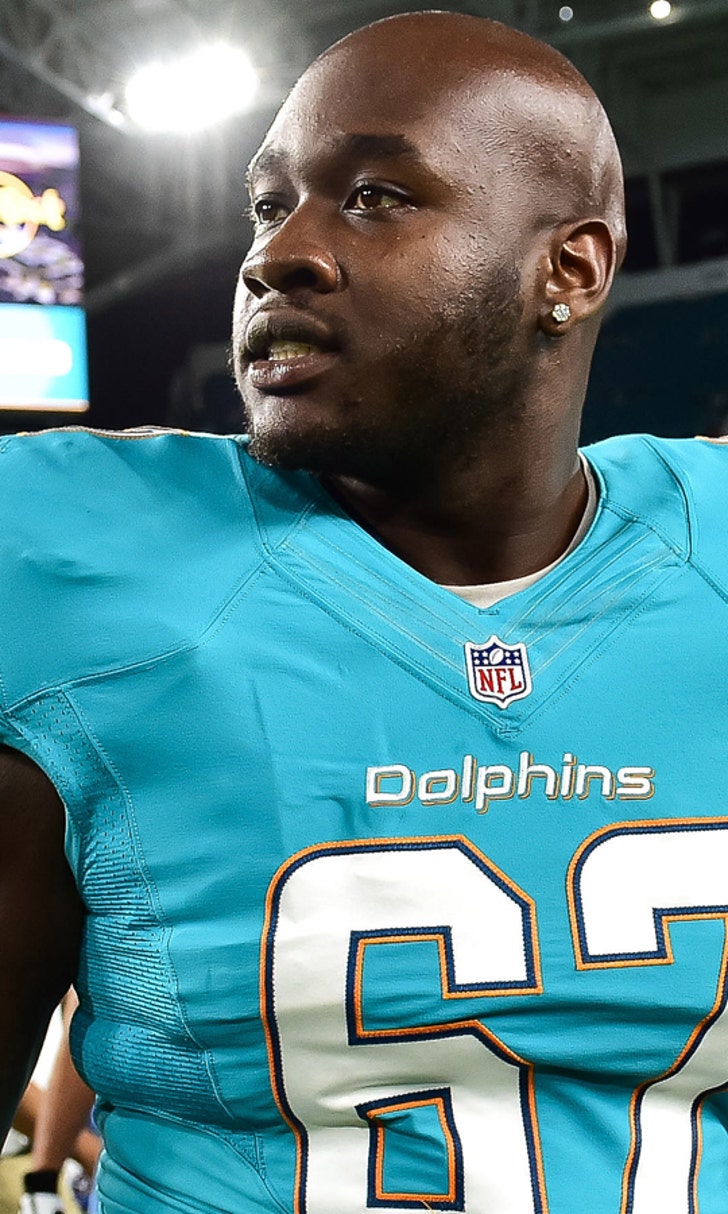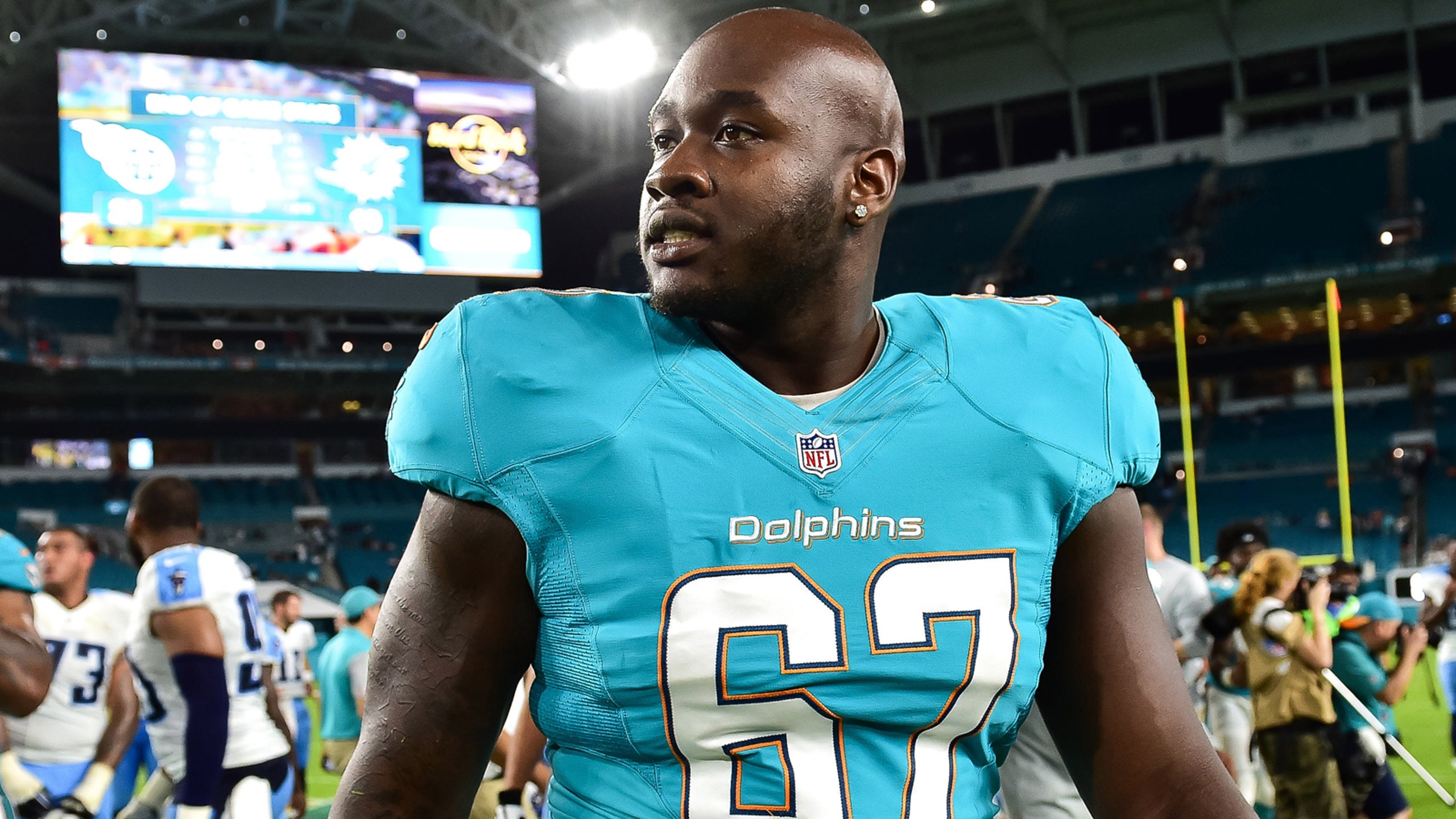 Dolphins' Laremy Tunsil hurt himself how?!?!?
BY foxsports • October 10, 2016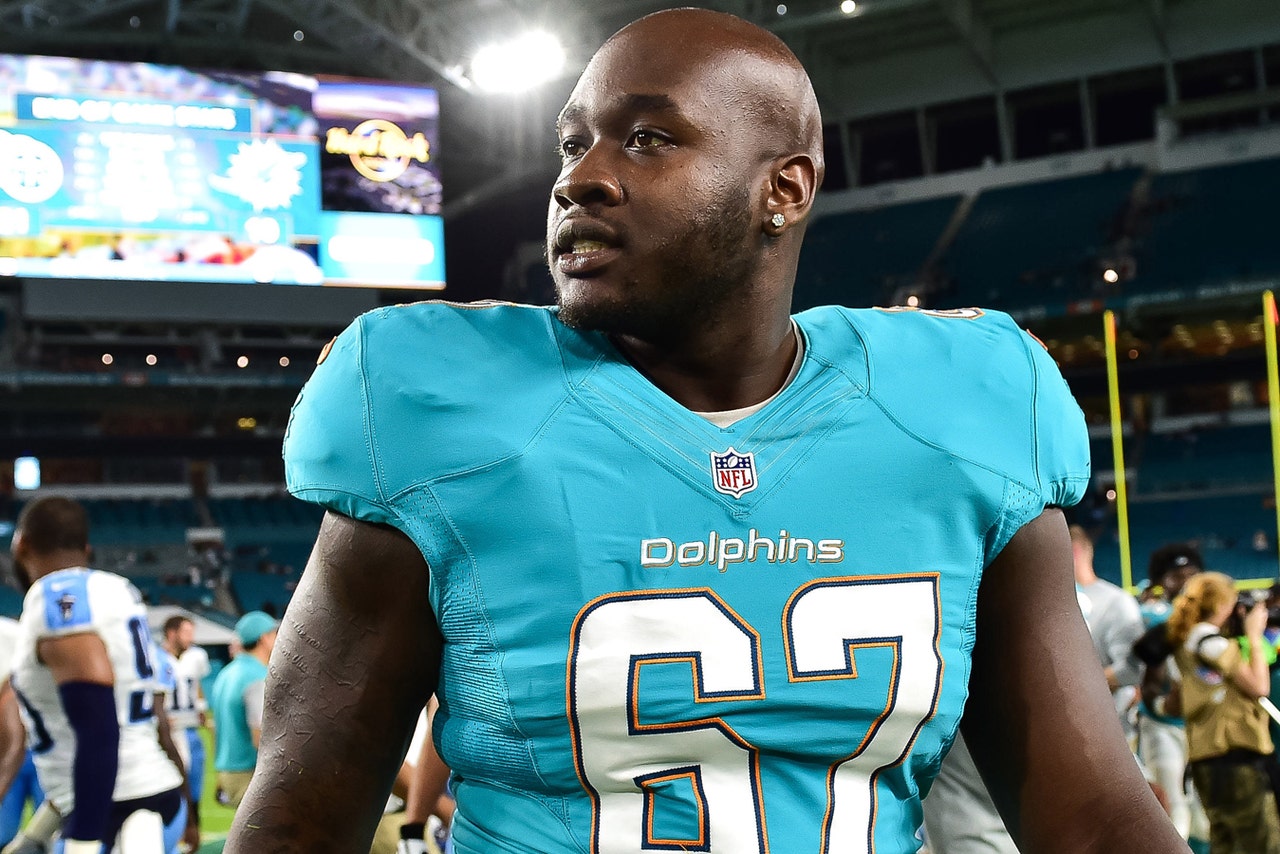 DAVIE, Fla. (AP) -- The Miami Dolphins say rookie guard Laremy Tunsil was unable to play Sunday because he hurt his ankle in the shower.
Tunsil was inactive for the Dolphins' 30-17 loss to Tennessee. On Monday, coach Adam Gase said Tunsil slipped in the shower at the team hotel several hours before kickoff.
"I'm driving to the game, and I'm with our offensive line coach," Gase said. "He gets a phone call, and I hear him talking on the phone, and I'm like, `Who's he talking to?'"
It's uncertain how long Tunsil will be sidelined, but he's not on crutches and is able to walk, Gase said.
"We're going to see how he feels tomorrow and Wednesday," Gase said.
Tunsil became the biggest story of this year's NFL draft when a bizarre video was posted on his Twitter account showing him smoking from a gas mask connected to a bong. He had been projected as a possible No. 1 overall pick and instead fell to Miami with the 13th choice.
When asked if sobriety was an issue regarding the ankle injury, Gase said: "The guy was taking a shower and slipped."
Tunsil's reaction to his mishap?
"I'm sure it's a cross between embarrassment and, `Really, I'm missing a game because of this?'" Gase said. "It's like one of those one-in-a-thousand or one-in-a-million type deals."
---
---