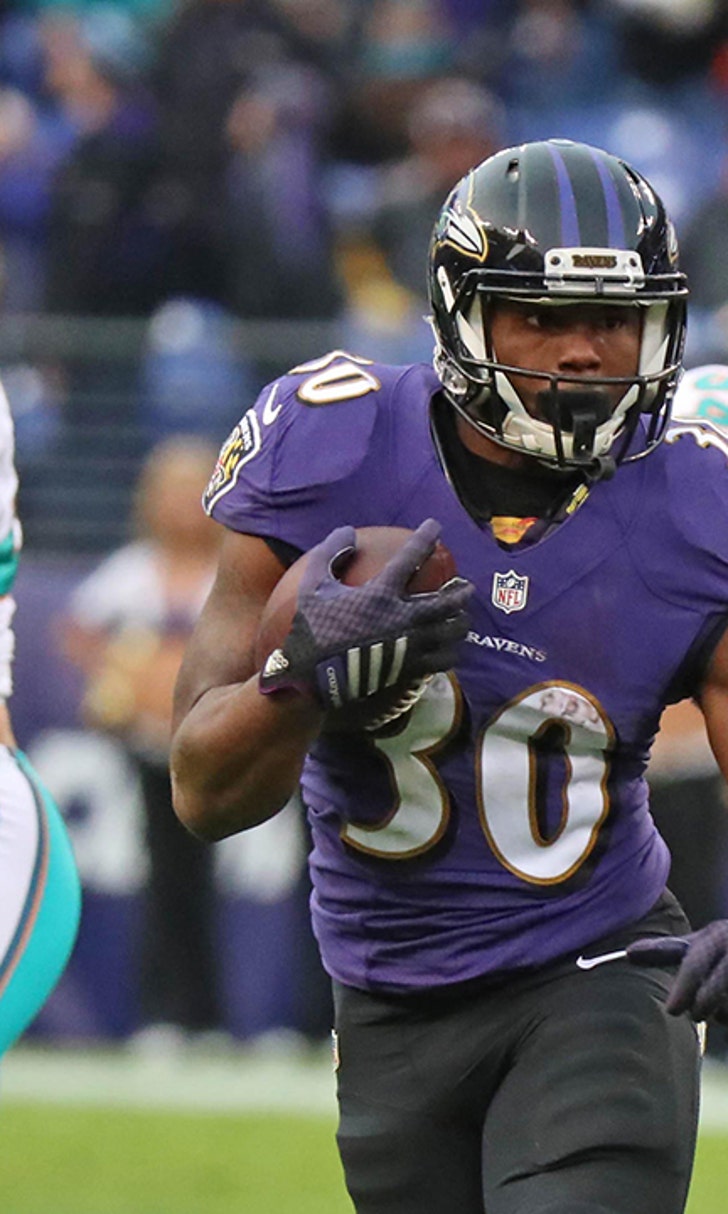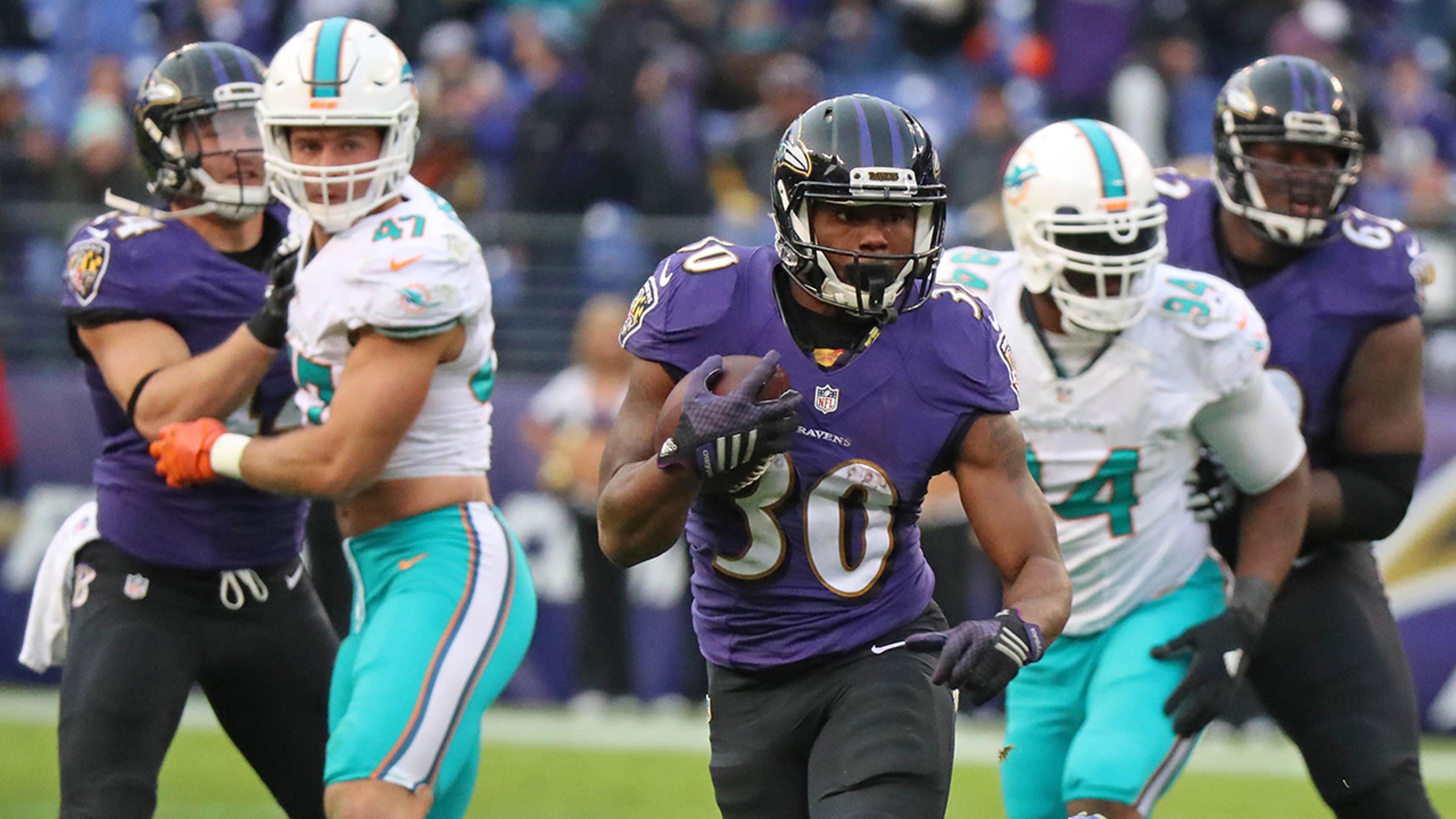 Dolphins defense reliving bad memories of '84
BY foxsports • December 14, 2016
DAVIE, Fla. (AP) -- The Miami Dolphins now have something in common with their 1984 Super Bowl team, and it's not good.
Miami has allowed 971 yards the past two weeks, the highest total in consecutive games for the franchise in 32 years. The 1984 team gave up 455 yards in the AFC championship game and 537 in the Super Bowl, a collapse even Dan Marino couldn't overcome as Miami lost the title game.
The Dolphins' defense hasn't retreated so furiously since -- until now. Coordinator Vance Joseph's unit has allowed season-high yardage totals (475 and 496) each of the past two games, the latter a 38-6 loss at Baltimore.
"The last two weeks we haven't played well," Joseph said Thursday. "It's Week 13. What we've done well for the last month and a half is on tape. Everyone is making adjustments, so we have to make an adjustment now and help our guys more."
A dramatic turnaround will be necessary Sunday if Miami (7-5) is to beat the explosive Arizona Cardinals (5-6-1).
The defense appeared upgraded during a six-game winning streak in October and November, but the Dolphins' rankings have been in freefall the past two weeks. They're now 25th in yards allowed and 30th against the run.
Pass defense has been the biggest problem lately. San Francisco's Colin Kaepernick threw for 296 yards and three touchdowns against Miami in Week 12, and Joe Flacco threw for 381 yards and four scores last week.
Flacco and the Ravens did most of their damage in the middle of the field, exposing weaknesses in pass coverage by an injury-depleted linebacker corps.
"We were trying to play tight coverage, and it wasn't happening," Joseph said. "We were soft across the middle. Joe got hot, and we couldn't stop it. We couldn't cover them. We couldn't chase them. We played zone; it was too soft. We played man; we couldn't chase them. It wasn't good."
Carson Palmer is sure to test the Dolphins the same way with throws to Larry Fitzgerald and David Johnson, who leads all running backs in receptions (64) and receiving yards (704), and leads the NFL in scrimmage yards.
"Our defense has to make sure we don't let Johnson take complete control of this game," Miami coach Adam Gase said. "If we let him get going, that's a recipe for disaster for us."
Another worry is the 6-foot-3, 218-pound Fitzgerald in the slot. Cameron Wake, the Dolphins' 263-pound defensive end, happened to walk past as Joseph was discussing the challenge of covering Fitzgerald over the middle.
"I can play nickel," Wake said.
"He's your size, so maybe," Joseph responded.
With Kiko Alonso nursing hamstring and thumb injuries, the Dolphins might be forced to start backups at all three linebacker spots. They've also been without two starters in the secondary, making the season -- especially the Ravens game -- an education for young replacements.
"We can learn a lot from that, and I think we will," veteran cornerback Byron Maxwell said. "We've got a lot of smart guys on this team, and they want to get better. It's going to be better next time."
Joseph has been known to shake up the lineup, but said he's not planning any changes this week. Effort hasn't been an issue, he said, and his main complaint has involved self-inflicted damage.
As one example, he noted a third-and-15 play where the Ravens took advantage of a mental mistake.
"Let's be more detailed," he said. "Let's get back to doing it right, and then we can see how we fare. But the last two weeks, it has been too much error."
---
---