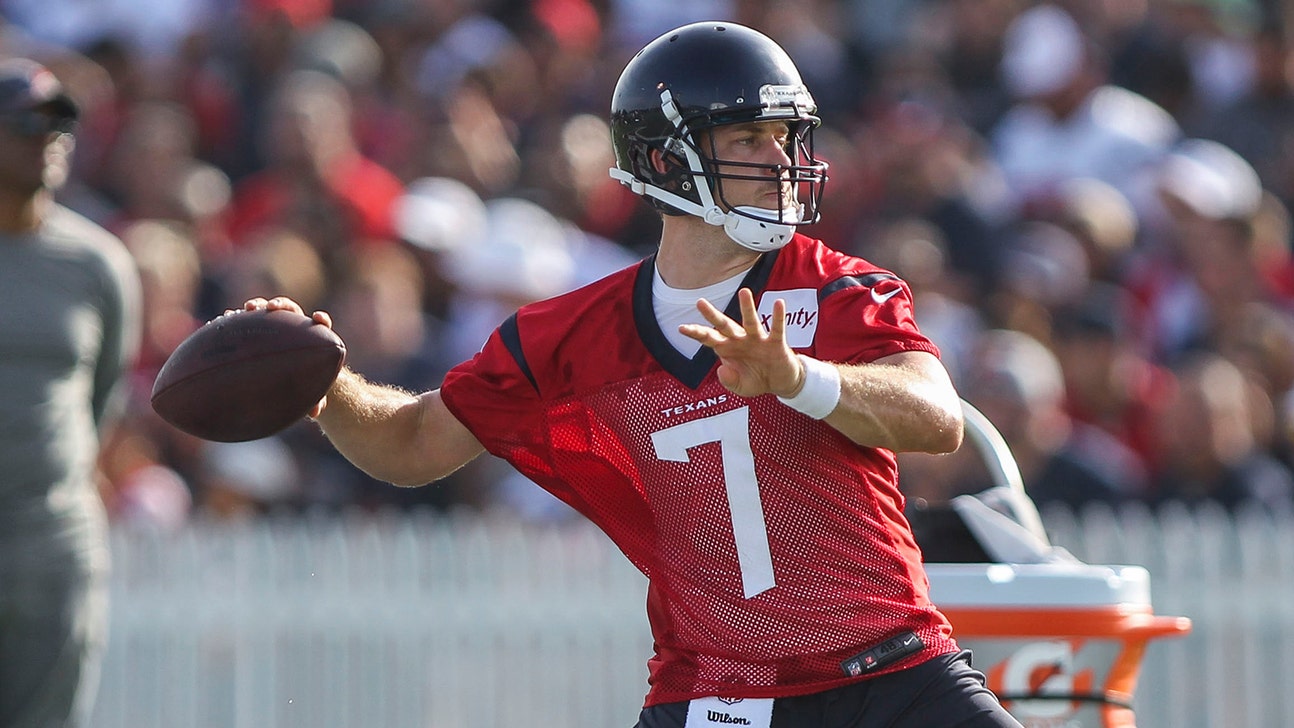 Despite training camp struggles, Keenum remaining confident
Published
Aug. 5, 2014 5:02 p.m. ET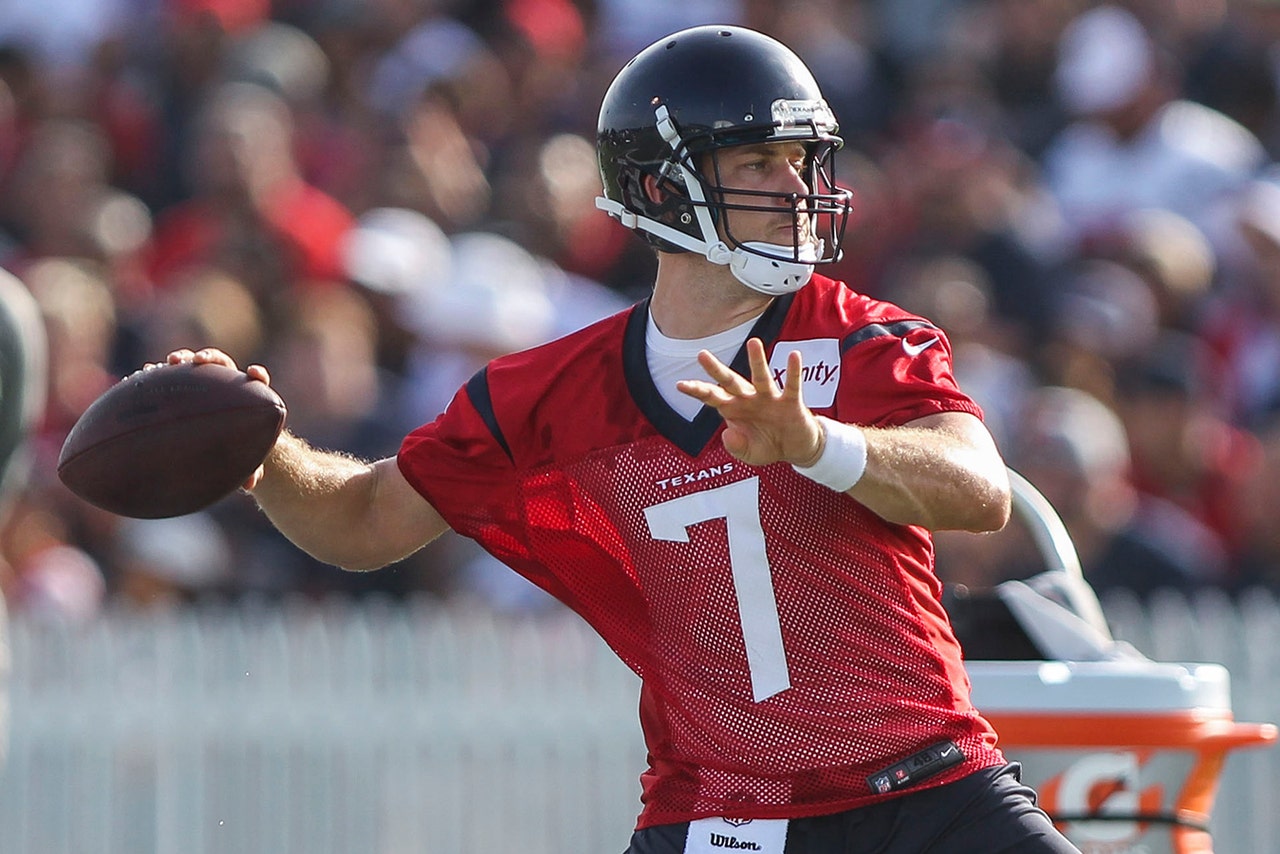 HOUSTON - While the offense continues to learn the intricate playbook of head coach Bill O'Brien, quarterback Case Keenum has at times looked well behind starter Ryan Fitzpatrick during practice.
Keenum, who started eight games last season, has had flashes of what made him such a successful quarterback at the University of Houston, but his training camp has mostly been highlighted with missing receivers and overthrown passes. Overall, however, Keenum's skill level in O'Brien's system is getting better.
"It's getting better," Keenum said. "I think one of the things coaches try to do is try to push your limits and make you uncomfortable a little bit that the more and more you do that the more comfortable you feel being uncomfortable."
Keenum admits he has often made made mistakes this training camp, but is sure those mistakes will eventually lead to him being better at quarterback.
"It's getting better every day," Keenum said. "Still making mistakes every day which you know I don't like. But I think that's what makes you better; not making the same mistakes. So we're getting better."
O'Brien is looking past the struggles on the field in the early stages of the preseason, seeing Keenum as a player who can be valuable for the Texans in the future.  
"What I see from Case (Keenum) so far is a guy that studies hard, takes it very seriously, a really, really good guy, a good teammate, a student of the game, when he makes a mistake it really weighs on him, O'Brien said. "He's a guy that wants to be perfect every time he's out there. Guys like that are really fun to coach. We try to correct the mistakes."
O'Brien admits quarterbacks are often judged by results alone, but he feels assured Keenum is keeping on the right track to become a better quarterback.
"At the end of the day, with all of the quarterbacks, it's how they do on game day," O'Brien said. "They're judged by how they perform and help the team and wins and losses and things like that. But as far as on a day to day basis, Case is really working to get better every single day."
Despite ending last season on a sour note, unable to pick up his first win as a starter in the NFL, and having a rough training camp, Keenum said confidence is building everyday.
"I'm feeling more and more confident every day," Keenum said. "I get out here and we're making plays. I'm throwing to guys who are making plays and getting continuity with the receivers and the backs and tight ends. That's what builds confidence is being out here and getting extra stuff and seeing our guys work hard so it's growing each day."
Follow Shawn Ramsey on Twitter: @ShawnPRamsey
---