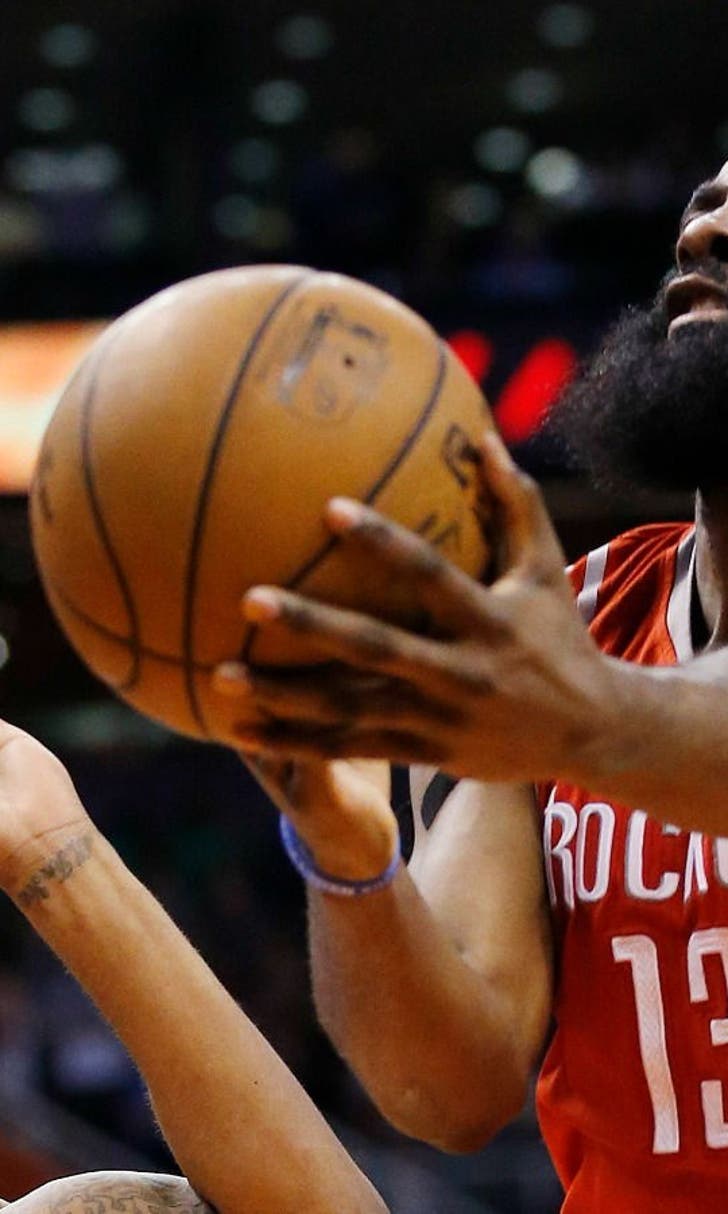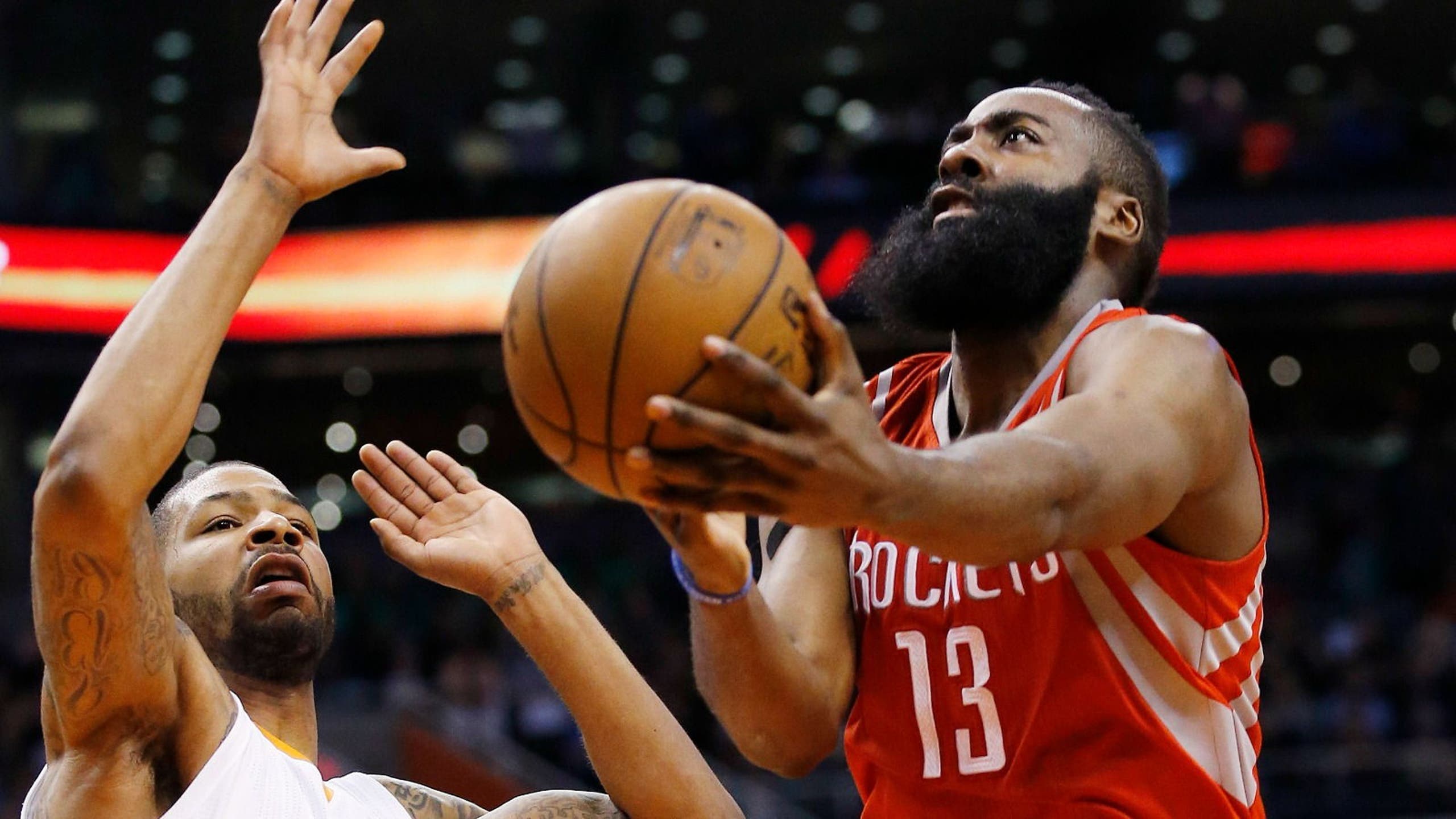 Defense deserts the Suns in loss to Houston
BY foxsports • February 11, 2015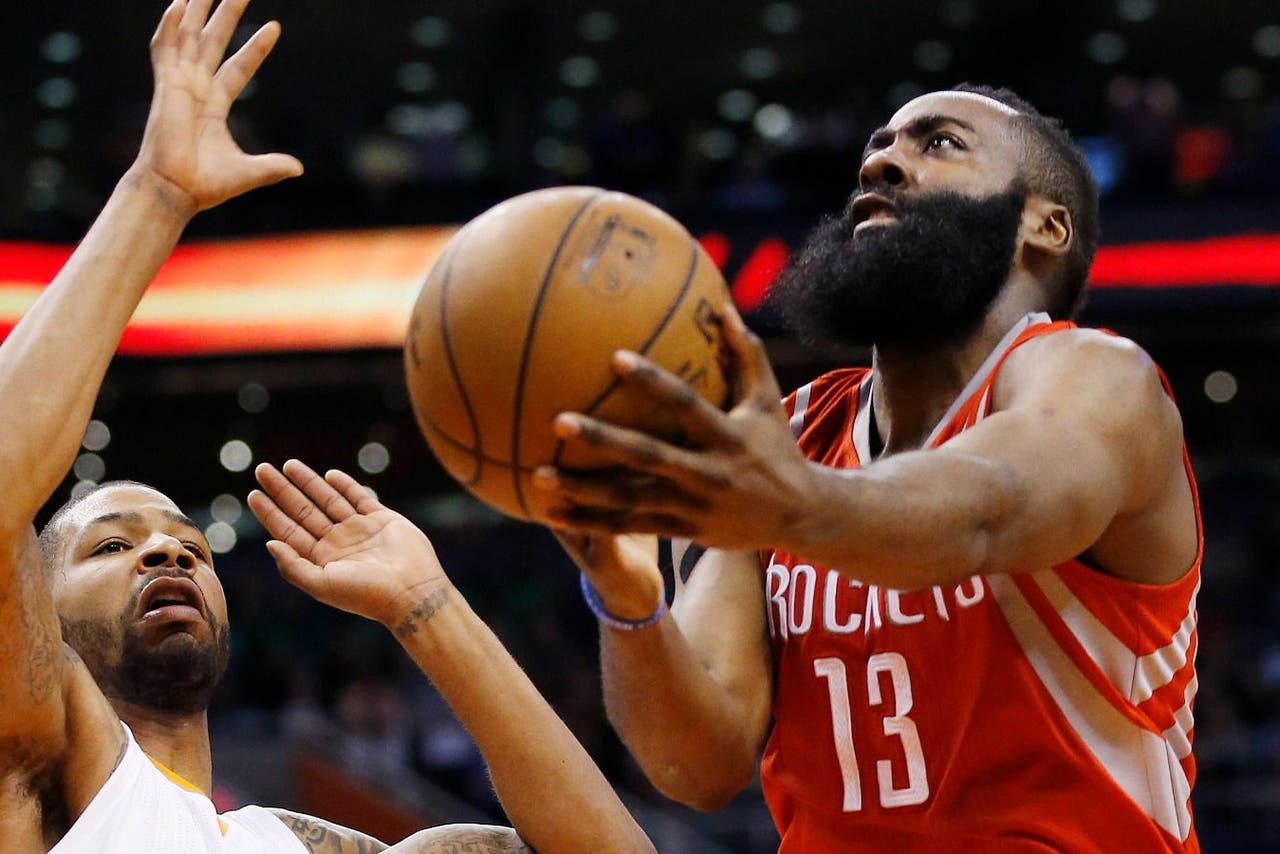 PHOENIX -- For positive spinning, we can offer the Suns committing only two turnovers in the entire second half of Tuesday's game with the Houston Rockets.
That's pretty impressive.
Eric Bledsoe reached the free-throw line 13 times and finished with 32 points. Goran Dragic made 7 of 11 field-goal attempts and scored 20. For the game, the Suns shot 47.1 percent for the field, piled up 25 fast-break points and scored 118 overall, finding their mojo -- following a recent offensive stagger -- against the seventh-ranked defense in the NBA.
But when Phoenix coach Jeff Hornacek says, "We have to play well to win," he's including those pesky basketball details ... especially at the defensive end of the floor. And even though the Suns aren't, as Charles Barkley declared at halftime on TNT, one of the two worst defensive teams in the league (in an amazing trampling of reality, The Chuckster said the Rockets were the other), Phoenix was terribly accommodating during its last game before the All-Star break.
"Everything was pretty easy," Hornacek said after his team allowed Houston to make 50.5 percent of its shots while handing the Suns a 127-118 defeat.
Playing even reasonable defense is fairly dicey when the other team has James Harden, who had an MVP-style stat line of 40 points, 12 rebounds and nine assists.
"We don't have James Harden to just give the ball to," Hornacek said.
The Suns (29-25 and still holding onto the eighth seed) also don't have Dirk Nowitzki, Damian Lillard, LaMarcus Aldridge or any once-or-current All-Star-caliber players you'll find populating rosters of the Western Conference's top seven teams. They have guys who can score 34 points one night, then produce a combined eight over the next two games.
"I don't know if we're at the level of the teams that are in the fourth, fifth spot," Hornacek said in reference to the conference hierarchy. "There seems to be a big group of teams with Dallas, Houston, Portland ... are we close to them? Yeah, maybe.
"I think those teams can come out some nights and have an off night and still win some games. We have to play well to win. So, we're trying to get to that level that we can have an off night like in Sacramento and still win the game."
Against the conference's No. 3 seed, the Suns' wiggle room should follow the dimensions of a broom closet. Unfortunately, they ended the first quarter in a 41-23 predicament, even though Harden made only 1 of 5 shots.
But with every NBA game seemingly lasting as long as the Oscars telecast, there's always plenty of time for an uprising.
"We always get ourselves in the game," Bledsoe said.
On Tuesday, that occurred during a third quarter that featured a 16-0 Suns run and an eight-point lead. There's also plenty of time, however, for the team coughing up the lead to dust itself off and resume what it had started.
That happened in a big bundle of ugly that the Rockets put on Phoenix in a 39-29 fourth quarter.
"You know, we always find a way to get back in it," Bledsoe said, "but we always hurt ourselves, too, at the same time. Mistakes ... they kill us."
Speaking of mistakes, another aspect of playing a miserable defensive game is the failure to gather a rebound when P.J. Tucker, or whoever is attempting to harass Harden on a particular possession, succeeds in helping the former Arizona State star miss.
"Again, the times you do get a stop on Harden, they tip it in or get an offensive rebound," Hornacek said. "That's a tough one. That's where the little nasty needs to come."
Without that nasty response, Rockets forward Corey Brewer tipped in a Harden miss to give Houston a 104-95 cushion.
Brewer's tip provided two of Houston's 26 second-chance points and one of its 15 offensive rebounds.
"You know what Brewer does," Hornacek said. "You know he's going to crash the boards. Sometimes you're out of position because two guys are going at James, but those cases, you've just got to crack somebody. We didn't do that. I thought we'd get soft with the ball at times. Just got to get tougher."
---