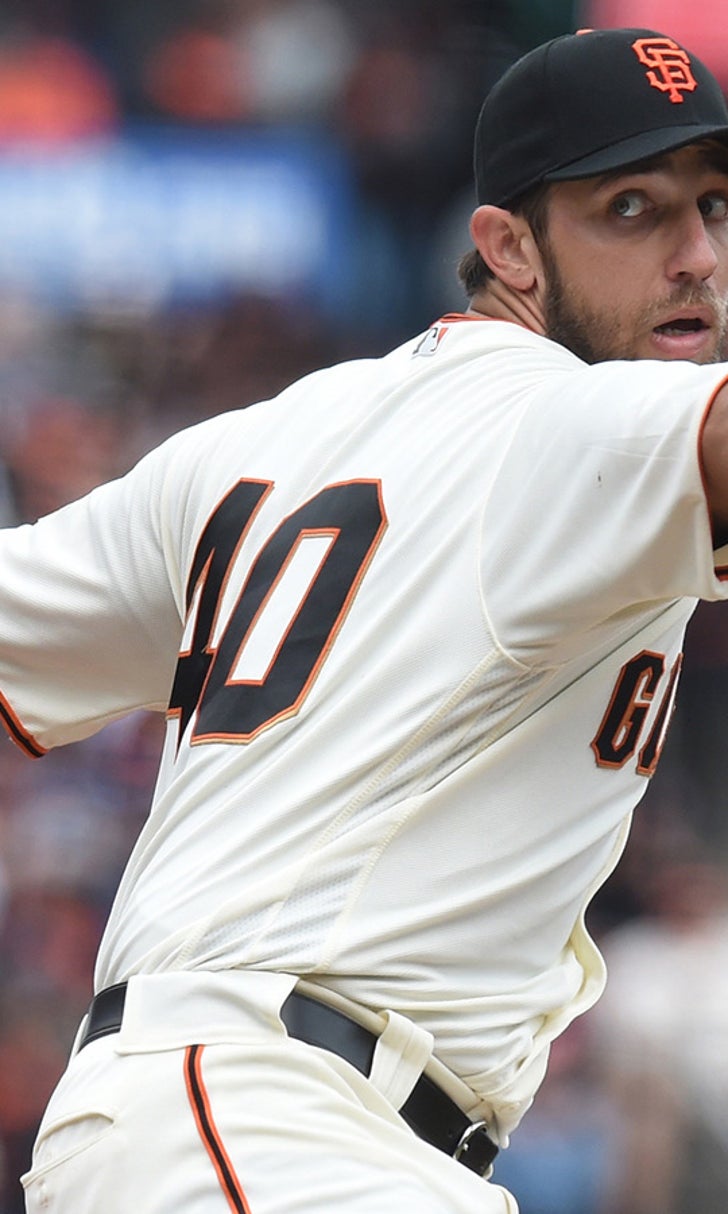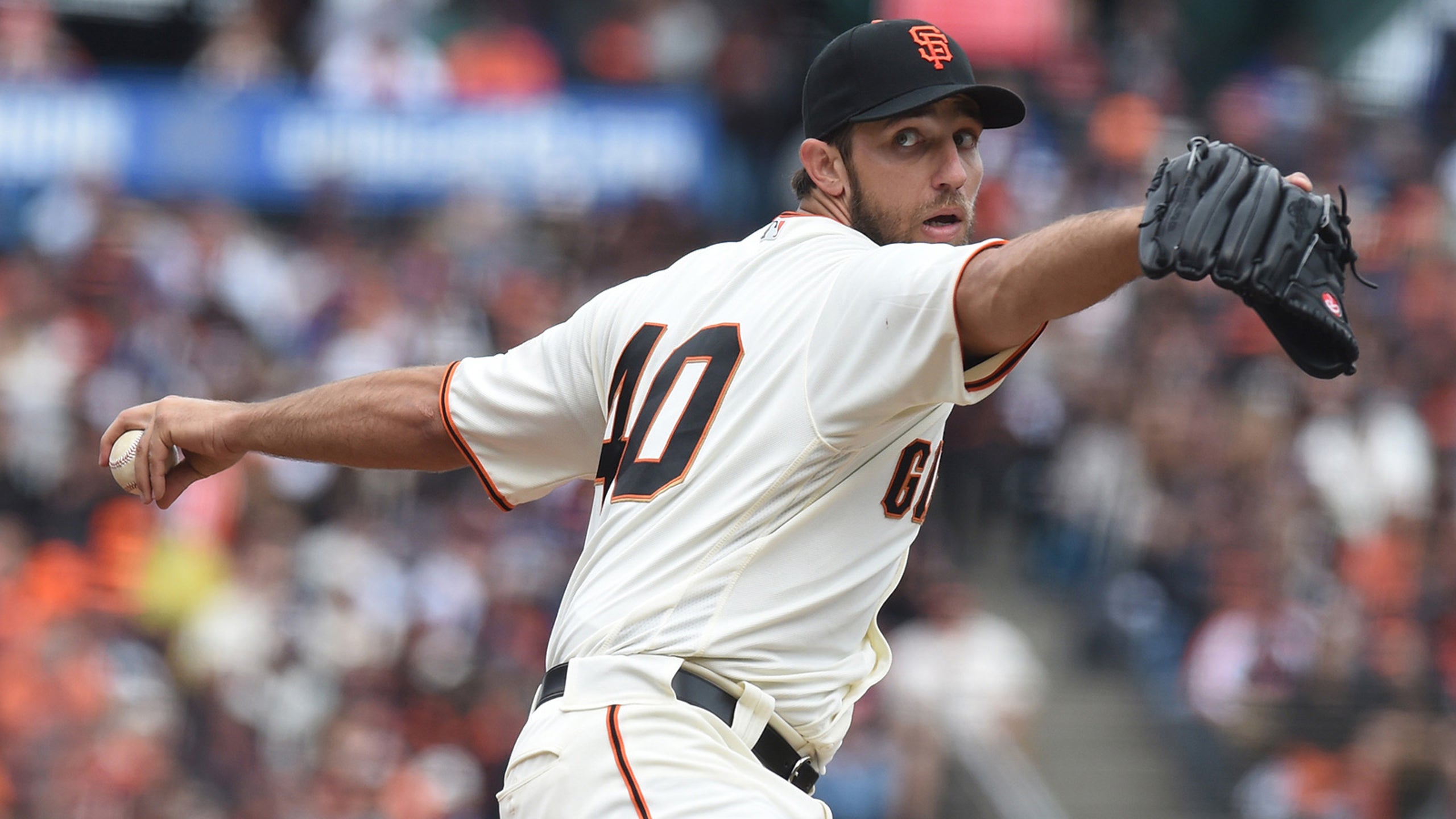 Daily Fantasy Baseball Advice for August 28
BY foxsports • August 28, 2016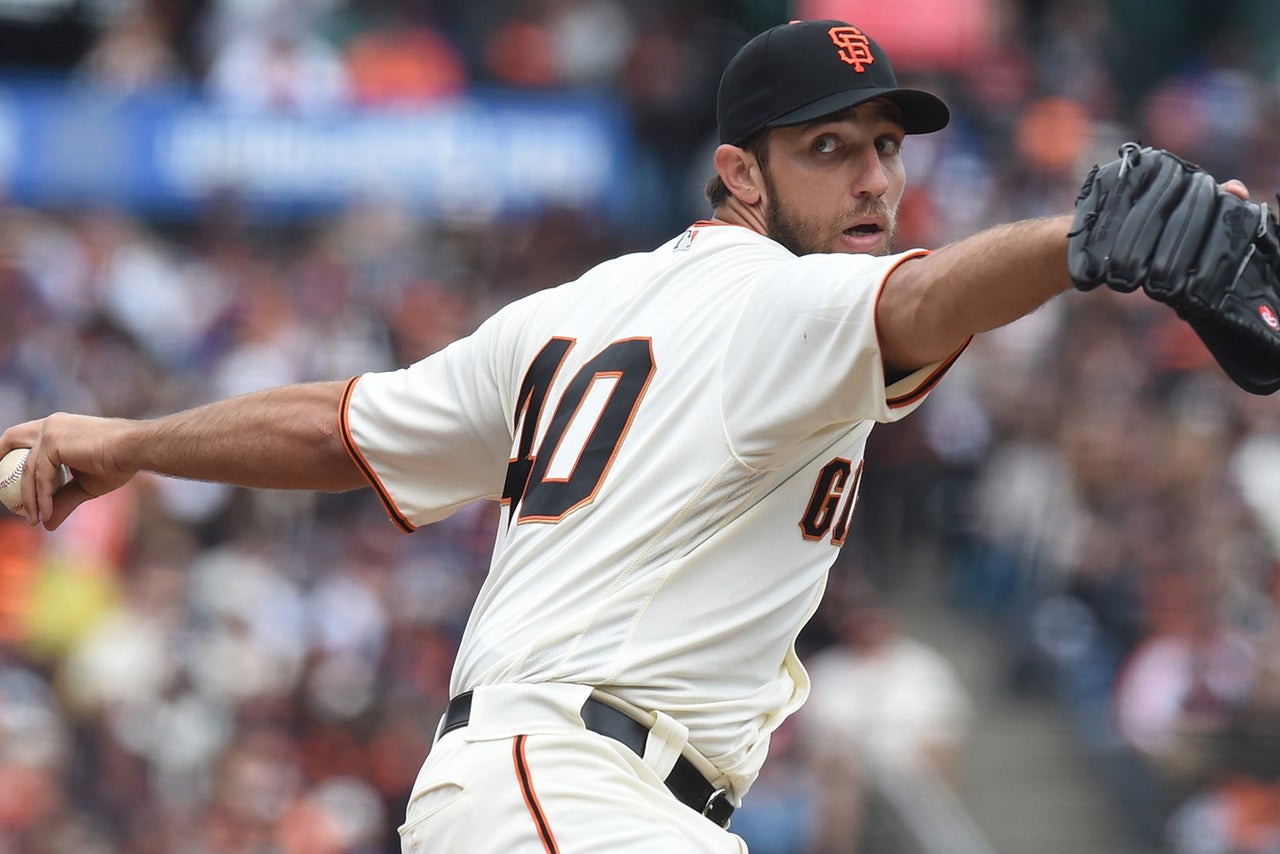 Welcome to today's daily fantasy post! Remember that you can find our posts on the brand-spanking new DFS home page, as well as the fantasy page. Bookmark those sites now!
Let's get to today's interesting facts, using DraftKings prices.
Five Things to Watch:
1. Here are the three highest projected over/unders, provided by OddsShark...
Games
O/U
MIN/TOR
10
CIN/ARI
9.5
CLE/TEX
9.5
2. Weather: Should be all clear, but keep an eye on Twitter for updates closer to game time.
3. You down with BvP? Adam Jones is 19-for-67 with 4 HR lifetime against C.C. Sabathia. Rickie Weeks is 14-for-28 against Homer Bailey. Albert Pujols is 8-for-24 against Anibal Sanchez. Carlos Santana is 7-for-21 against Derek Holland.
4. Your three biggest pitching favorites for the night: Madison Bumgarner (-310) against Atlanta, Jamie Garcia against Oakland (-185) and R.A. Dickey against Minnesota (-185).
5. Sneaky stack options: The Marlins get Luis Pedromo, who has a 6.24 ERA and 1.76 WHIP in over 100 innings this year. The Giants against Aaron Blair and his 7.99 ERA makes sense as well.
Must-Start of the day: Madison Bumgarner, SF
He's one of the biggest favorites of any pitcher in any game this year, and for good reason. Bumgarner gets the lowly Braves, who are last in OPS, and he's going against a pitcher with an ERA of almost 8. Don't overthink this one – use Bumgarner as your ace and move on. Toronto Blue Jays
Deal of the day: Taijuan Walker, SEA
You'll likely want to save some money with your second starter, and Walker is a good option for that. The White Sox lineup isn't very intimidating and Walker has decent strikeout power with 85 in 95 IP. He's a much better pitcher than his rock-bottom price of $5800 and has a decent shot at a win.
Avoid of the day: Chris Davis, BAL
He's just 6-for-31 with 16 strikeouts lifetime against C.C. Sabathia.
Stack of the day: Toronto Blue Jays
Kyle Gibson has a 5.09 ERA and 1.54 WHIP and is a massive underdog on Sunday, which bodes well for the bit bats in the Blue Jays lineup. Gibson is allowing opposing hitters to bat nearly .300 against him, so he's a perfect candidate to stack against.
Starting Pitchers:
Madison Bumgarner, SF: "Must-start of the day"
Taijuan Walker, SEA: "Deal of the day"
R.A. Dickey, TOR: We rarely pick Dickey because it's tough to predict his good performances, but he's a huge favorite against Minnesota and he should have plenty of run support. If you're looking for a cheap shot at a win, Dickey is a strong choice.
Catchers:
Gary Sanchez, NYY: Recommending anyone else but Sanchez has yet to pay off, so let's keep riding him.
Buster Posey, SF: Great matchup against Blair.
First Basemen:
Edwin Encarnacion, TOR: Blue Jays stack and has a .990 OPS over his last ten games.
Joey Votto, CIN: Archie Bradley struggles with left-handed bats and Votto owns a 1.279 OPS over his last ten.
Second Basemen:
Dee Gordon, MIA: Pedromo struggles with left-handed bats and Gordon offers speed and run-scoring ability.
Trea Turner, WAS: Hitting .413 over his last ten games and is a speed threat as well.
Third Basemen:
Josh Donaldson, TOR: Blue Jays stack.
Danny Valencia, OAK: Always hits lefties hard.
Shortstops:
Troy Tulowitzki, TOR: Blue Jays stack.
Brandon Crawford, SF: Blair really struggles against left-handed hitters.
Outfield:
Jose Bautista, TOR: Blue Jays stack.  
Nelson Cruz, SEA: .975 OPS against LHP this year.
Marcell Ozuna, MIA: Batting cleanup against Pedromo. 
---
---