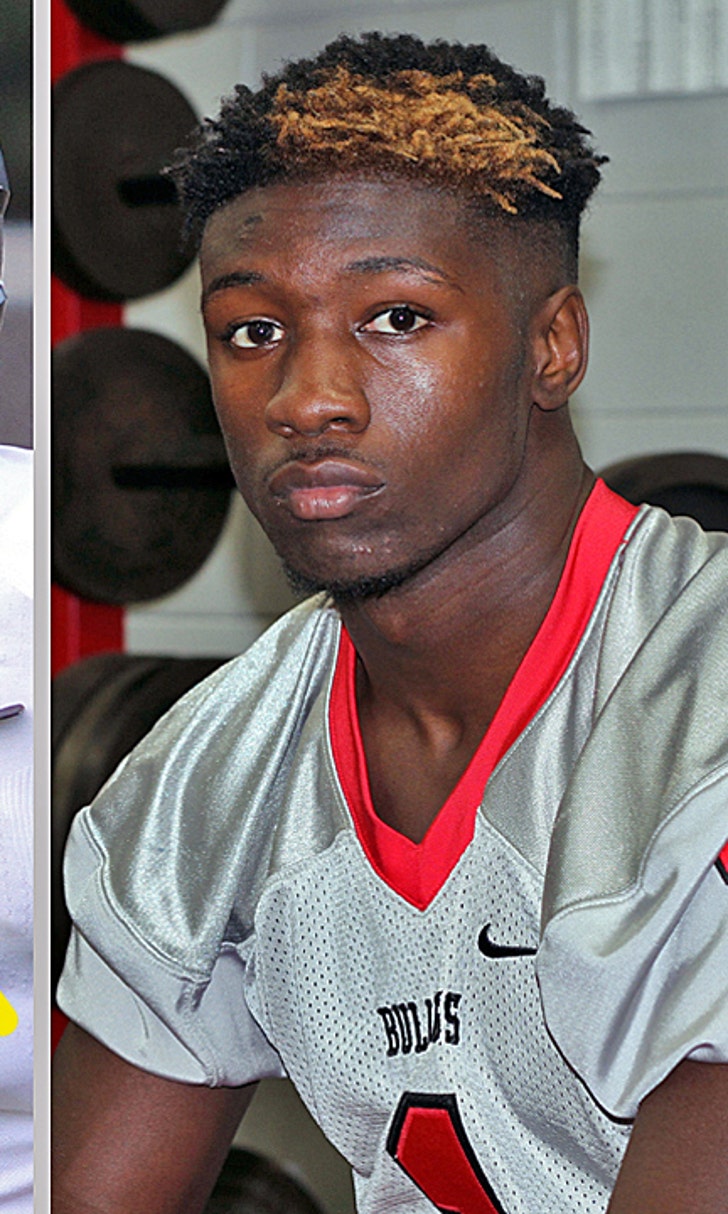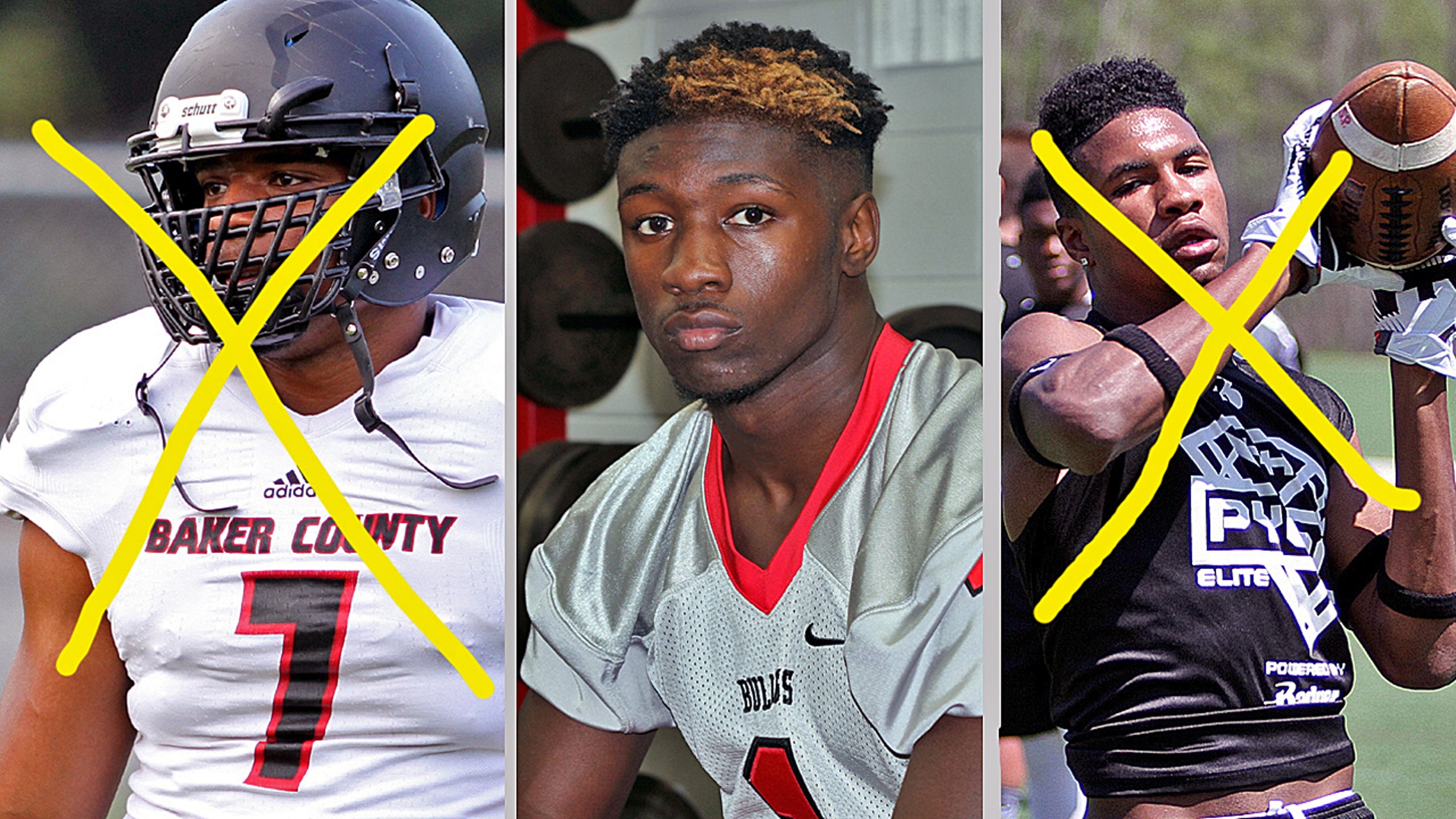 Cross Two Off the List
BY foxsports • February 10, 2015
On Monday afternoon Terrell Chatman, the four-star wide receiver out of Baton Rouge (La.) Central committed to Arizona State, then signed his scholarship papers.
The 6-foot-4, 200 pound playmaker was committed to Miami entering Signing Day a week ago, but he was torn then between TCU and Arizona State.
After deciding that he was not ready to sign with anyone last Wednesday, he thought things over, had a few more conversations with coaches from multiple staffs, and came to the conclusion that he wanted to be a Sun Devil.
Analysis
Chatman has a great frame and he will add good weight to that in the coming years. Tall and rangy now, so he needs to add strength and muscle. Definitely a weapon down the field at receiver. Can really make nice adjustments on the ball when in the air. Good at getting yards after the catch and breaking the initial tackle. Really catches the ball well and consistently with his hands. Good speed, but not elite speed down the field.
Cross Chatman off the list of the 2015 prospects in the country that have yet to sign with a college.
Many watched CeCe Jefferson announce that he was a Florida Gator last Wednesday afternoon, but it took four-plus days to get the paperwork in.
Just before noon Monday morning, new Florida head coach Jim McElwainannounced the signing of the five-star defensive end out of Glenn Saint Mary (Fla.) Baker County via Twitter.
That received over 1,400 re-tweets if you wanted to join in.
Jefferson is reason for Gator fans and coaches to celebrate. He was one of the most highly recruited prospects in this class.
With Jefferson and Chatman in, that only leaves Roquan Smith when talking four and five stars for 2015.
Smith committed to UCLA mid-morning on Signing Day, but wasn't planning to sign his papers for a few ore hours after letting it settle in his mind.
Not too long after Smith's declaration, word started to leak out that his recruiter from UCLA, Jeff Ulbrich, was leaving L.A. for Atlanta to join the Falcons staff under new head coach Dan Quinn.
Fast forward six days and the No. 1 inside linebacker in the country has still not signed with anyone and he has decomitted from the Bruins.
"Roquan just went home and was a kid again over the weekend," said Larry Harold, Smith's head coach at Montezuma (Ga.) Macon County. "Roquan went hunting, went fishing, and he didn't even think about recruiting for a few days."
The four-star is in no hurry to make this big decision either. Harold has taken the head coaching job at Brunswick High School on the South Georgia coast, so he will be away for a few days this week. Smith and Harold will likely discuss recruiting again this weekend.
A decision is not likely this week. Alabama, Florida State, and many other schools have called Harold trying to get in on Smith's recruitment, but it will be one of the schools he has already visited -- Georgia, Michigan, Texas A&M, or UCLA.
Analysis
Smith is a linebacker that still has some developing to do physically, but he plays bigger than his actual weight. He brings some pop when he makes a tackle and he is a solid tackler. He gets to the ball in a hurry and he is a true sideline to sideline linebacker. He can come on a blitz or turn and run in coverage. He shines as much on offense as he does defense in high school. He has great range and leadership skills. - Chad Simmons
There has been some chatter that Smith was just going to commit soon, but not sign -- that is now the case. Smith said, "When I commit, I will be signing the scholarship papers."
Smith does not know when that commitment will come though. Coach Harold does not seem it will be more than a couple of weeks though.
"It is just going to be about when Roquan feels it is the right times," said Harold. "He and his family need a little time to figure it out. Roquan has all the time that he needs and when he is ready, he will handle it."
When Smith signs, all the Scout 300 for 2015 will be signed and set. It took Byron Cowart a few hours to get his letter of intent to Auburn on Signing Day, it took Jefferson almost five days to get his to Florida. Chatman did not make his decision until the Monday after Signing Day, so how long will it take Smith to make his?
Stay tuned.
---